MonsterInsights is one of the most popular Google Analytics Dashboard plugins for WordPress. You don't need to hire a developer or know any code because it will help you connect to Google Analytics quite easily.
MonsterInsights will allow you to do sophisticated event tracking, eCommerce tracking, form tracking, custom dimension tracking, and more.
Is A Google Analytics Dashboard Plugin Really Necessary For You?
No doubt, Google Analytics is a powerful tool but the data can be overwhelming if you are not an expert. And without expert knowledge, it will be difficult to use the valuable data you are being provided with.
And what's the point of analytics if you're not using the data to improve your site?
Also, an efficient analytics plugin will help you understand-
understand what topics and formats your audience likes best, so you can create more of it
see how people find your site, so you can focus your efforts on the marketing tactics that work
set and track your conversion goals, so you know how to improve and optimize your site.
An expert Google Analytics user can do this work without a plugin, but an effective plugin will give you all that information at a glance, making analytics easy even if you're a beginner.
Basic Features of MonsterInsights
Let us look at some of the powerful features of this plugin.
Quick and Easy Setup – Easily set up Google Analytics for WordPress with just a few clicks (no coding needed)
Real-time Stats – See real-time stats inside your Google Analytics dashboard.
Universal Tracking – Get better insights with Google Analytics' universal tracking.
Google Analytics Dashboard Plugin – See the stats that matter from right inside your WordPress dashboard.
Ecommerce Tracking – MonsterInsights lets you add Google Analytics tracking for WooCommerce and Easy Digital Downloads store
Ads Tracking – Track your Google Adsense ads with Google Analytics
File Download Tracking – Enable file download stats with just a click
Link Tracking – Track your outbound link clicks with Google Analytics
Events Tracking – Track custom button and banner clicks with Google Analytics
Custom Dimensions Tracking – Enable Google analytics custom dimensions tracking for WordPress
Author Tracking – See who's the most popular author with Author tracking
Popular Post Tracking – See which blog post and section is the most popular
Custom Post Type Tracking – Track the performance of your custom post types
Referral Tracking – See how visitors are finding your website to better focus your marketing efforts
Performance Tracking – Control the performance rate and sample rate for your Google Analytics report
Pricing Information

Apart from having a free version in the WordPress repository, it has three pro versions for the ones who want additional features. At the time of writing, they have cut down their pricing to about 50% on all their plans.
Agency
Pro
Plus
$399.50/year
For marketing and web development agencies to speed up their flow.
$199.50/year
For eCommerce sites and businesses who want huge results, fast.
$99.50/year
For small businesses and publishers who want to do more.
MonsterInsights plugin Pricing
Some Pros & Cons of MonsterInsights- The Best Google Analytics Dashboard Plugin
Now, let us talk about the MonsterInsights Analytics plugin pros and cons.
Pros
You don't need to know any coding to set up the plugin
Simple installation with WordPress
The free version has enough functionalities to get you through
The affiliate link tracking makes it easy for bloggers and affiliate marketers to track their affiliate links with Google Analytics
It has a Google Analytics tool.
Cons
The plugin does not place your WordPress analytics dashboard on the home page of WordPress.Instead, you have to find your new Insights tab on the sidebar and locate the dashboard there
You can't get statistics on individual pieces of content
You will need the premium version to unlock all the relevant data to your sites.
MonsterInsights Plugin Lite vs Pro Version
If you are beginner then the lite version is ideal for you. Like we mentioned , the lite version has enough functionalities. It offers,
Audience Report that helps you get to know your visitors in a whole new way
Behavior Report that shows you exactly how people find your website, which keywords did they search for, who referred them, what did they click on your site
Content Report that will show you stats on exactly which content gets the most visits
ECommerce Report will show you all the statistics in one place
Search Console Report will help you know exactly how well your website is ranking in Google.
Whereas the pro versions offer Custom Dimensions tracking, Page Insights so that you will get all the relevant details regarding your site, Real-Time reports that will help you get the detailed reports in time.
The Pro and the Agency version offers Priority Support for their users.
Checking Performance Of MonsterInsights
As you know WP Hive has the ability to perform extensive tests on plugins to find out the performance of that plugin. So, we put MonsterInsights through the test and found out how it performs.
As you can see the plugin is latest PHP and WordPress compatible. Also, it has no activation and resource errors.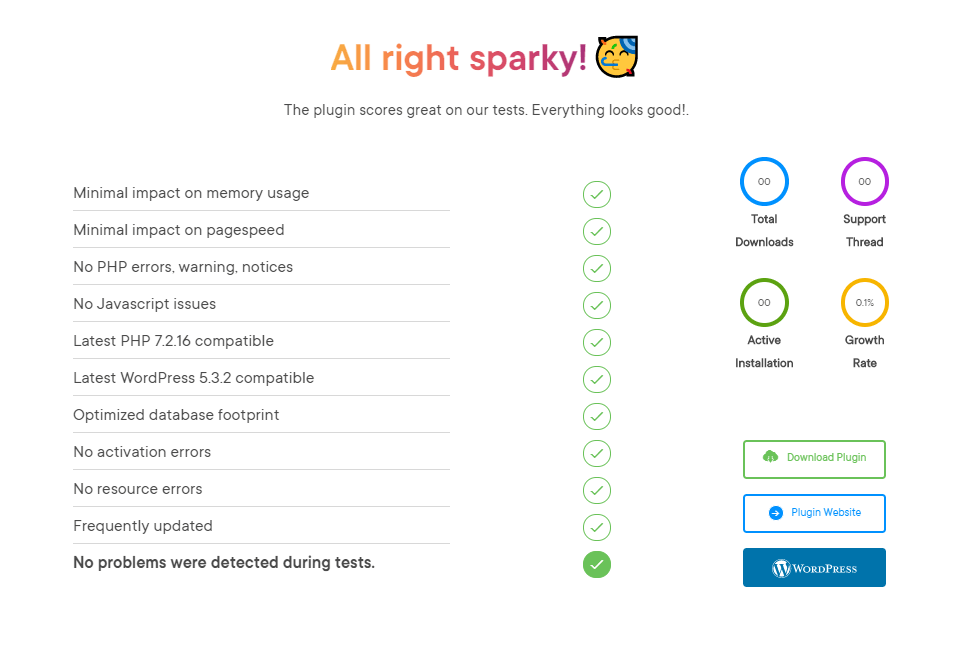 Also, it uses less memory than 81% plugins and also faster than 99% plugins on page speed. It only takes 0.07% seconds to load.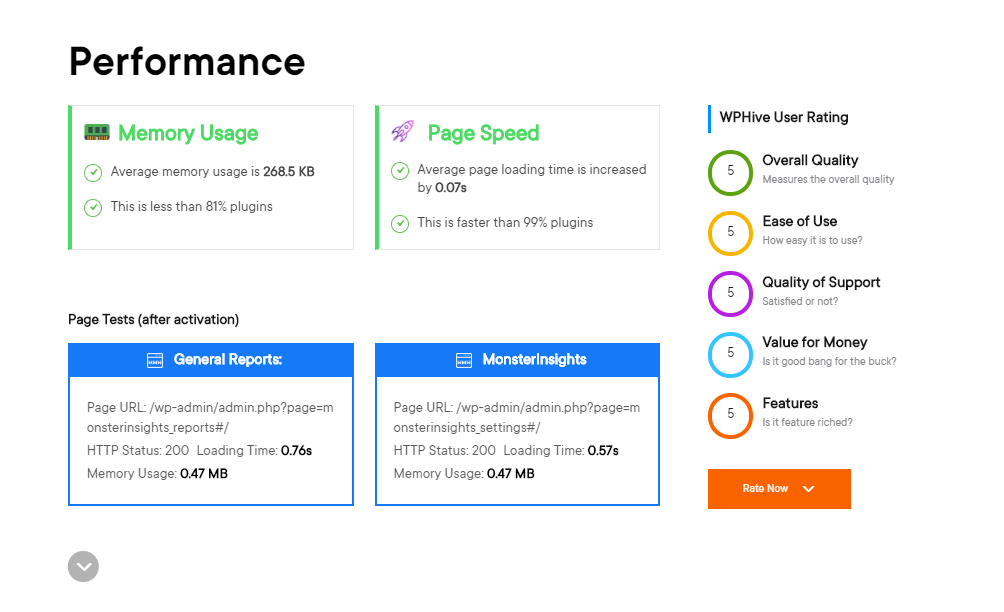 You can also view the overall statistics of the plugin from here also.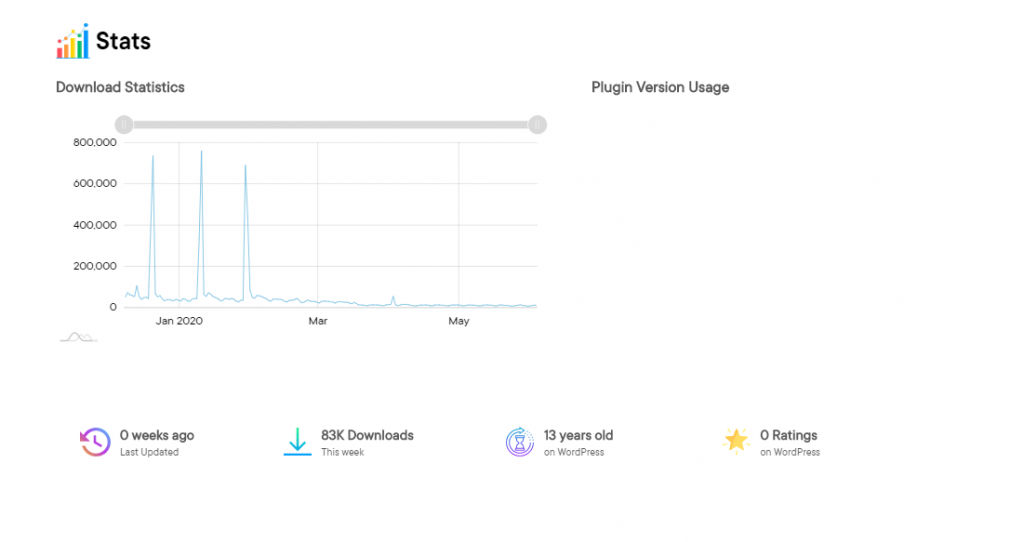 Getting Benefited from MonsterInsights As A Beginner or Professional Marketer
If you own a site like an e-commerce store or a marketplace then this plugin will help you greatly. With real-time stats and analysis, it will help beginners to understand their site performances without being an expert in Google Analytics.
Whereas for the experts, it will make the job more seamless and error-free as they can combine their expertise with the features of the MonsterInsights plugin to make the site more powerful.
MonsterInsights Behavior Report shows you exactly how people find your website, which keywords did they search for, who referred them, what did they click on your site, and more.
The content report shows you exactly which content gets the most visitors, so you can analyze and optimize it for higher conversions.
You can combine this with the search console report and custom dimensions, this will help you achieve good SEO score and higher rankings.
Final Verdict
We have covered most of the functionalities of the pro and the lite version. We can say the MonsterInsights plugin is one of the most popular Google Analytics Dashboard plugin for WordPress.
As we mentioned earlier it has the functionalities to take your website to the next level.Also,
Easy & simple set up and navigation: It has simple and easy navigation and installation so a person who doesn't know to code can easily set up and use it. It helps especially the beginners
You don't have to be an expert: It doesn't matter if you are not an expert in handling all the data from the Google Analytics, this plugin will help you understand all the data to improvise on your site.
With all this together, this analytics plugin simply does a great job in maintaining your site performances.