First, let me tell you the two amazing facts of the Jetpack WordPress plugin.
Jetpack has more than 5 million active installations so far. Jetpack is a WordPress plugin by Automattic, the company behind WordPress!
These prove that Jetpack is one of the finest plugins. It's also the most downloaded ones yet to date. But, having said that, should anyone use it blindly on his/her site?
The answer is, NO. Because, though Jetpack is a top-rated plugin, you need to identify whether your site really needs this plugin or you can continue without having it. Or, you should go for its alternatives.
That is why we have made this guide "Jetpack Plugin review" to help you to take an in-depth look at this plugin. We have discussed here its performance, features, and user-guide. So, keep reading.
What Exactly the Jetpack Plugin Is?


Before diving into the deep of Jetpack review, let me inform you what exactly the Jetpack plugin is.
Jetpack is a very popular WordPress plugin that is liable to manage your site's performance, security, and management. It helps you to manage multiple WordPress sites from a single platform. Unlike most other plugins, activating it is a little more involved than a single click.
That's because Jetpack works by bridging the gap between WordPress.com and WordPress.org – you actually need to sign up for a WordPress.com account and activate Jetpack using that login info.
In a nutshell, signing up for WordPress.com gives you access to all of its features, which you can use on your self-hosted WordPress.org installation via the Jetpack plugin. Jetpack consists of a few dozen separate "modules," which you can choose to activate or deactivate as you wish.
When you activate a module, you can use that feature on your blog. When you deactivate it, its code will no longer load or run on your site.
Some of the key modules are;
Security
Sharing
Discussion
Writing
Performance
Traffic
Modules vary widely in function. Some of them provide pretty important functions (like site stats or backups), while others are more minor (such as post "likes" or Gravatar hovercards).
A Short Overview of Jetpack Features
Let's have a look at the basic features of Jetpack and why people trust this plugin.
1- Free CDN (Content Delivery Network)
We know that Google rewards faster sites with better SEO scores. The main role of a CDN is to make your site faster. Moreover, you can save your server's bandwidth resources using CDN. Because the images are served from Jetpack's Photon content delivery network.
Unlike other CDN providers, Jetpack's Photon CDN does not require any signup, gives you unlimited CDN bandwidth, and is completely free – for life! That's amazing, right?
How to enable CDN?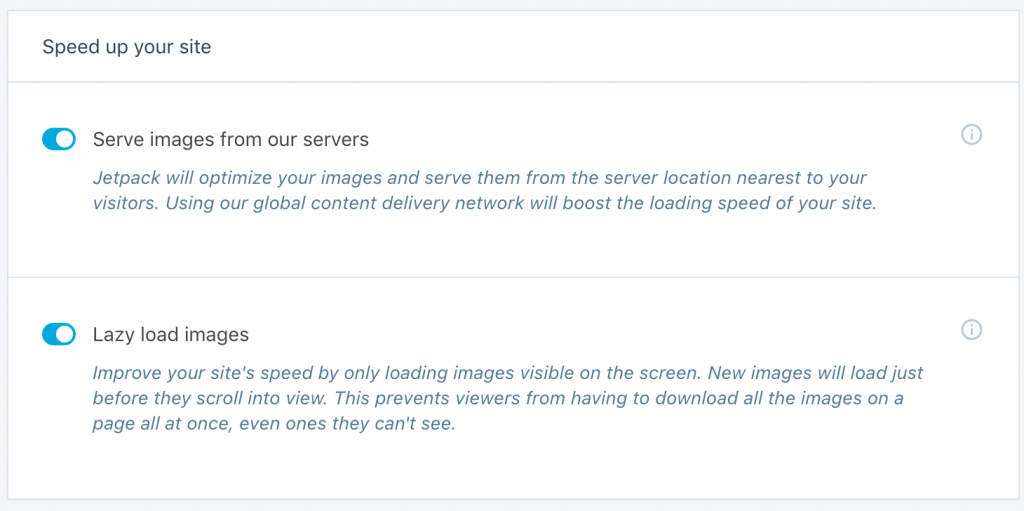 All you need to do is enable the Photon module from the Speed up your site settings, found under WordPress Dashboard > Jetpack > Settings > Writing tab.
2- Smart Social Share Button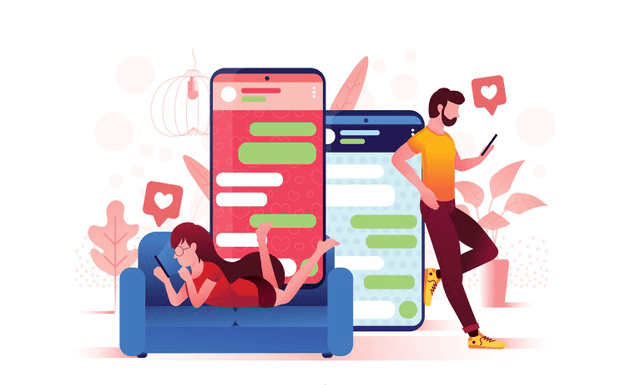 Social media is a great platform to share your content and outreach readers in an effortless way. By sharing your articles, product announcements, and promotional messages on social platforms like Facebook, Linkedin, and Twitter, you can gather your potential customers.
It is a default feature of Jetpack. So, add social buttons with your content and help yourself to boost your visibility on social media by making it easy for your visitors to share your content with a few clicks.
3- Lazy Loading of Images
"Load the image only when the visitor sees it." Basically, this is the idea behind lazy loading. It makes your site loads faster since the page size of the site is lowered. This, in turn, gives us better SEO, and lower bandwidth consumption from the server site. It also helps the end user by saving his bandwidth.
Suppose, you want to read an article that consists of ten images. When you click on the article, it will load all those images at once. That costs you more time and bandwidth.
But if you enable the lazy loading feature of Jetpack, it will load only the images visible in the viewport. The other images will be loaded only when you scroll down to view them. It saves both time and bandwidth.
4- Automatically Share Content on Social Media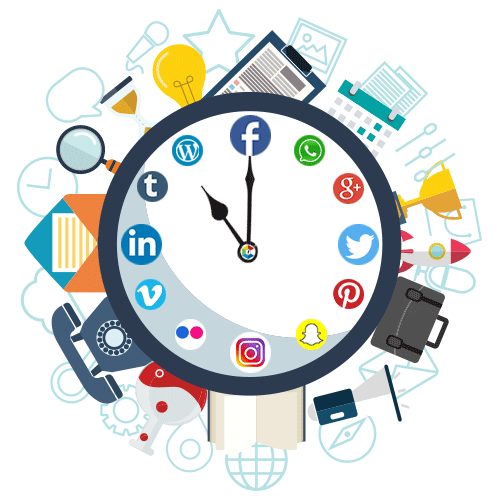 This is one of those features that are enabled by default in Jetpack. It essentially helps you paste media-rich content such as YouTube videos and SoundCloud audio files – in their native form – without writing a single line of code/shortcode.
All you have to do is copy-paste the link in your post into the WordPress editor, and Jetpack will take care of the rest.
5- Email Subscription
Jetpack's email subscription feature enables visitors to subscribe to your blog posts via email. It's displayed as a Follow Blog button. People who click on it are asked to share their email addresses in order to subscribe or "follow" your blog's posts.
Additionally, you can use the Follow Comments feature to give your readers the option to subscribe to your blog's comments via email.
Whenever a new post is published, or a new comment is posted, your followers get an email with a link to your post/comment.
How to enable email subscription?
Go to the subscriptions module under the WordPress Dashboard > Jetpack > Settings > Discussion tab.
Then allow those buttons as per shown in the above image.
6- Related Posts Suggestion
This feature of the Jetpack plugin can help you to engage your visitors more time on your site. It automatically suggests related content after every post on your WordPress site.
As you know, showing related posts suggestions is a resource-intensive task. The problem multiplies when there are multiple categories and tags, and multiple posts under each of them. It may cost you extra loading time and ultimately turn your website slow.
Jetpack handles all these issues perfectly. It doesn't let your site slow for showing related posts suggestions.
7- Infinite Scroll
With infinite scroll, your site keeps loading new content as a user scrolls down. That creates the "neverending scroll" effect.
Furthermore, Jetpack gives you the ability to configure how the next posts are loaded. For instance, you can configure them to load automatically – according to the theme/user behavior.
You can also present the visitors with a "read/load more" button, which upon clicking loads the next set of posts.
8- Automatic Backup and Easy Restore
It's a paid feature of the Jetpack plugin that starts at $39/per year.
Jetpack takes a backup whenever an event occurs. An event can include page and post creation/modification, comment submission/modification, plugin, and theme installations, modifications, or updates, and additions of or changes to user accounts.
Jetpack also maintains an Activity Log of all the events, listed in chronological order. Every entry in this Activity Log serves as a restore point. Just click on an event and choose between downloading the backup, or restoring your site to that point.
9- Automatic Security Scan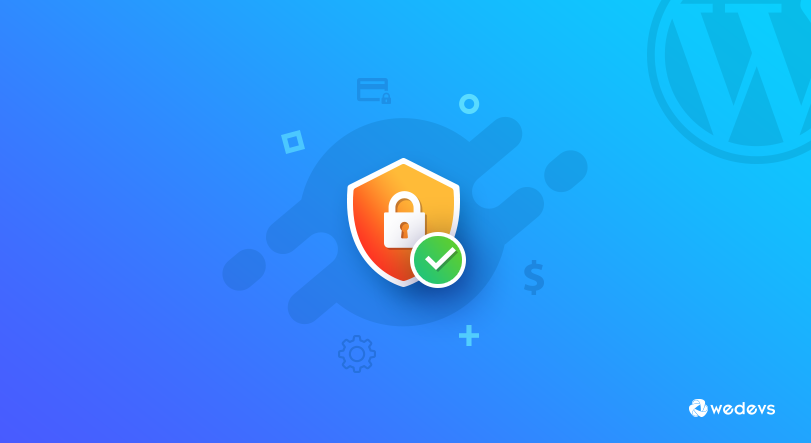 This is another paid feature of the Jetpack plugin. Beyond just backing up your site, it also scans your site for malware and helps you fix any issues that it encounters.
Every day hundreds of thousands of hackers are launching new attacks to break down the security system. Manually handling all these attacks is quite impossible. Automatic security scan helps to protect your website from those attacks.
If your system faces any threats, it immediately informs you to take action against those threats.
10- Downtime Monitoring
The downtime monitoring feature from Jetpack monitors your site and notifies you via email whenever there is downtime.
Not just that, it keeps on monitoring and sending you emails reminding you that your site is still down. Finally, once your site is back online – Jetpack sends yet another confirmation email – informing you that your site is online again!
Pros and Cons of Jetpack Plugin

As a part of the Jetpack review, now we should discuss its pros and cons. Actually, above mentioned all those features are the pros of Jetpack. Now, we will make a short list of those features.
Pros of Jetpack Plugin
Plenty of amazing ways to upgrade site functionality
Great for boosting user experience with faster speed
Fantastic comment solutions and social media buttons for engagement
Easy-to-use widgets and modules
All the functionality of WordPress.com in your WordPress.org environment
Frequent automatic updates
Wide range of security and safety features
Endless customization options for website owners.
Cons of Jetpack Plugin
I discovered a few points of cons and made a list of it. Let's have a look at these points.
Can make your WordPress site slow and bloated
Might take a while to get used to all the new features available
Possible risks in linking your WordPress.com and WordPress.org sites.
Jetpack Pricing
When you are running a big WordPress website, you should check the pricing plan of Jetpack pro. Using a pro version of the Jetpack WordPress plugin, you can unveil some more exciting features like automatic security scan, automatic backup, easy restore, and a few more.
Jetpack Pro offers three different pricing plans. It starts at $3.50 per month which is quite reasonable, I guess.
This is the pricing table that Jetpack offers. Check the details before proceeding to buy.
Why Over 5 Million People Using Jetpack to Ensure Their Growth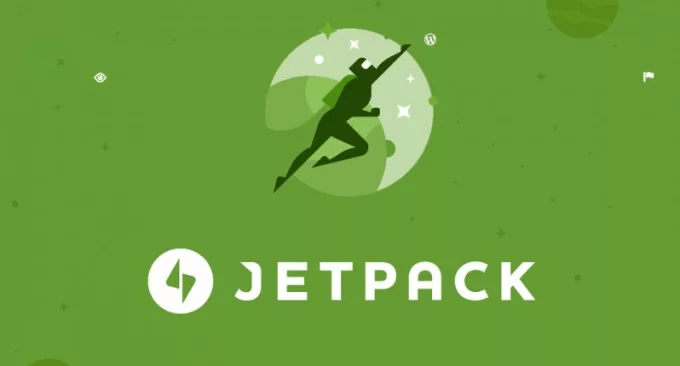 If you analyze all the free WordPress plugins, you will see that Jetpack is one of the most popular WordPress plugins. People trust Jetpack as their first choice in terms of maintaining their site's performance and security.
And Jetpack is a special plugin because it's more like a container of plugins than just a plugin itself. You install it like a plugin, but that's where the similarities end. The moment you activate it, you'll notice that you now have access to tons of other features you can add to your site.
It is an all in one plugin that can perform several tasks simultaneously. If we prepare a list of must-have WordPress plugins for your website, Jetpack will be at the top of the list.
How Does Jetpack Plugin Perform?
Did you know that every plugin available in the WP Hive had to go through a performance measurement process? Yeah! You heard me right.
WP Hive takes every plugin for a performance test and then proceeds to publish it there. The jetpack plugin had passed the testing phase though it lacked at one point. That is, Jetpack consumes more memory than 92% of plugins available in the repository. It costs you 1137.99 KB of space on your website.
Apart from this issue, everything is fine to go. The most amazing part of this plugin is it is faster than 99% of WordPress plugins. The average page loading time is increased by 0.01s while you are using Jetpack.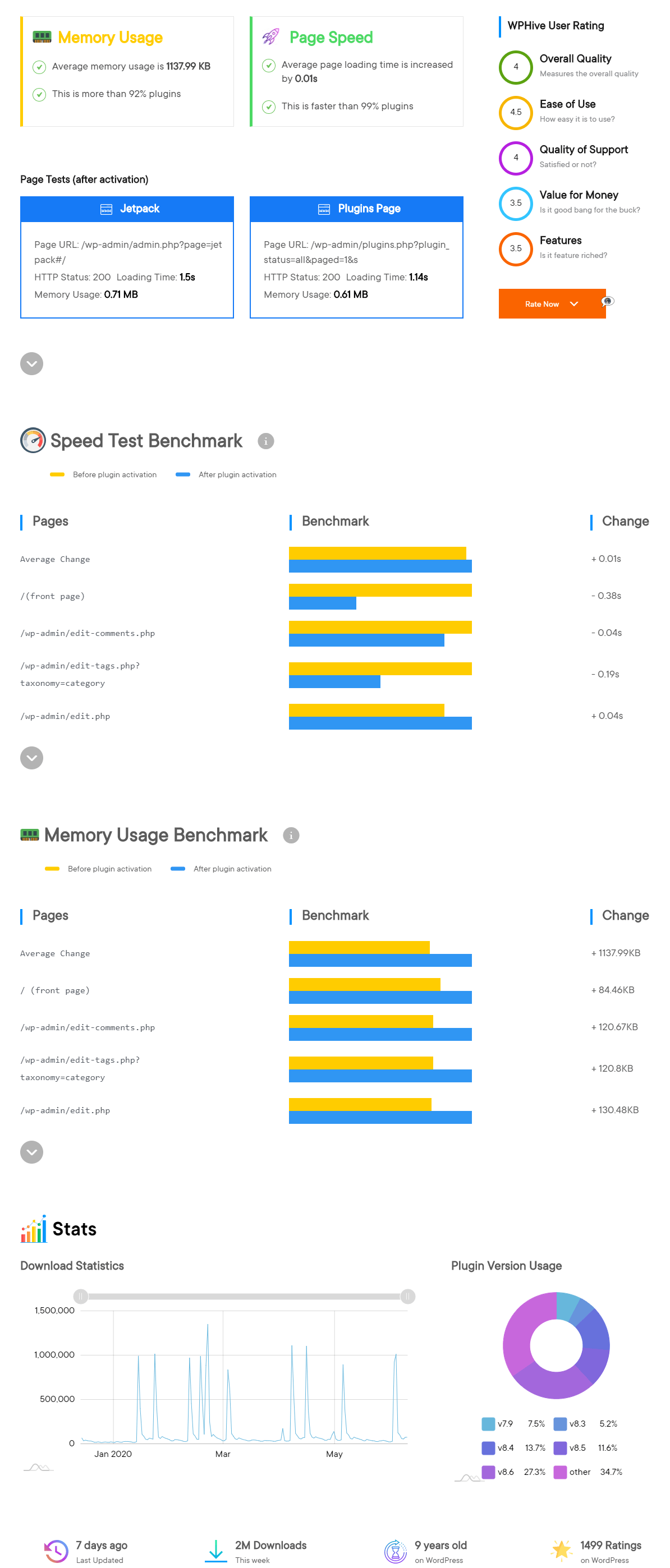 WP Hive not only lets you know the performance of a plugin but also helps you make a comparison between different plugins. So that you can get the right one for your business. Good luck!
One Common Question to Answer: Does Jetpack Slow Down Your Website?
While many users don't have any issues using Jetpack, some have reported that it slowed their site down significantly, adding as much as 8 to 10 seconds to loading times.
Some modules may have more effect than others. The CSS Editor, for example, works by saving your CSS code into your database as a custom post type. It then needs to query the database to retrieve your CSS every time a page loads, which can add to your loading times.
That said, Jetpack is not the only offender for a slow loading website.
Jetpack Tutorial: How to Install and Activate Jetpack Plugin?
Though the activating process is quite different than other WordPress plugins, I must say it is an easy procedure. You simply go to your WordPress installation:
Log in to the admin (/login)
Click on Plugins.
Then click Add New.
In the Featured section, look for Jetpack and click Install Now.
Then Activate the plugin.
That will allow you to connect to WordPress.com
And from there, you'll decide which features you want active.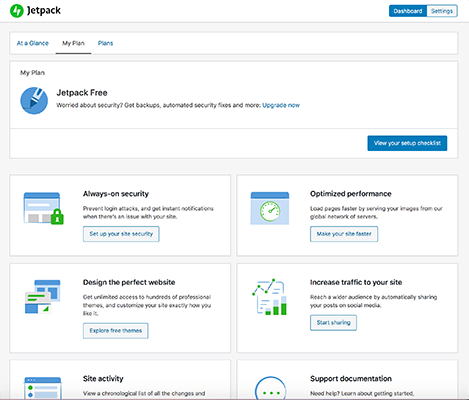 This entire process won't even take you a minute for steps 1-5. If you have to create an account for step six, that could take a minute or so, and then the time you spend is based on which and how many features you activate in the plugin.
Some Jetpack Alternatives to Meet
Replacing such a huge WordPress plugin is not a wise decision, I guess. But, if you only want to enable 1 or 2 modules of Jetpack, you'd better off using a feature-specific plugin for solving your needs. Rather you should choose the alternatives for getting that particular job done.
If you're looking for Jetpack alternatives, below are our recommendations:
Website Tracking: Use MonsterInsights for site tracking instead of Jetpack's Site Stats. MonsterInsights connects your site to Google Analytics, the best website tracking solution.
SEO tool: By comparison, All in One SEO Pack plugin blows Jetpack out of the water with its search engine optimization features.
Contact Forms: You can check top contact forms as an alternative of Jetpack contact forms.
For Site Statistics: Site statistics is important to make a better future plan regarding business. You can check Google Analytics as it is promising.
For Image Compression: Imagify is a great image compression plugin for WordPress.
Final Verdict
Now, we are at the very last stage of our Jetpack review article. We have discussed thoroughly Jetpack's performance, features, pros-cons, and pricing. It's time to make our decision about whether we should use this plugin or not.
If you ask my opinion, then I will strongly recommend you choose Jetpack as it's like a plugin container. You will get various services under that one plugin.
But, if you are running a small website and you don't need all those features that Jetpack provides, you should continue without using it. Choosing a specific plugin for a specific purpose will be the best decision.
What do you think about considering the Jetpack plugin after reading this review? Feel free to share your feedback in the comment box below. We are ready to hear you.