10+ Best Blogging Tools for WordPress You Should Use In 2022

There are many tools for WordPress which helps to write content for your websites more efficiently and facilitate you in various ways. Blogging tools help bloggers to increase their productivity.
As we mentioned in our other articles, it is very important that you provide your users with a great experience. Otherwise, people will not spend much time on your website. We covered some of the best WordPress tools to help you write better content.
Blogging is one of the most reliable and effective ways of digital marketing [Also read: Best Digital Marketing Words to Attract Readers]. Nowadays WordPress has become the industry leader when it comes to the content management system.
There's a complete strategy behind every niche. You need to put effort to reach your goals. Bloggers usually recommend WordPress for blogging because WordPress is easier to use compared to other platforms. There are plenty of WordPress tools and plugins available in the market to save your time and increase productivity.
"Usability and functionality define every product's success."
In this article, we are going to cover 10 best blogging tools that everyone can use to increase their quality of work.
Top 10 Best Blogging Tools For WordPress You Should Use In 2022
We will discuss some of the best and free blogging tools which will increase your productivity and help you to manage your tasks more efficiently.
Web Hosting Services
WPX Hosting
WPX Hosting is the web hosting service which is reliable and affordable too. It is one of the fastest WordPress Hosting but when it comes to its price, it is somewhere expensive also.
WPX always assists you to boost up your blog speed. We mentioned time and time about how to improve your WordPress PageSpeed. WPX Hosting also offers
Multiple Add-ons
Sub Domains
File Protection
Email
You can use this WPX hosting coupon by Bloggingscout to get some discount as they are offering promo codes.
Hostgator
Hostgator is a well-known web hosting provider which provides dedicated servers, shared hosting, VPS hosting and managed WordPress hosting plans. No doubt it is one of the oldest web hosting services. Hostgator offers unlimited disk space, great uptime, SSD disk storage and more.
Bluehost
As per our experience, if we were to recommend any shared hosting – Bluehost would be on the upper side of that list. Bluehost is one of the fastest web hosting services and their uptime is appreciable. Bluehost Web Hosting Features specialized WordPress hosting, which is pretty impressive. Other than that they also include all standard features of hosting features including
Security Features
Support
Performance
Cpanel
WordPress Optimized Hosting
WordPress Managed Installer
Email Marketing
E-commerce
Money Back Guarantee
Social Media Marketing
Social Warfare
Social Warfare is the WordPress plugin which allows you to place social sharing buttons on your blog. You can customize your social sharing buttons according to your desire. It enhances your social media presence.
Social Warfare is one of the most selling WordPress plugins in the WordPress community. The plugin offers an impressive list of features including
Custom Placement
Custom Design
Social Proof
Additional Sharing Options
The plugin is a premium one. However, if you are not in the mood of paying, you can check our coverage of best free WordPress social media share plugins. We also compared the most popular social media plugin and their pagespeed impact on your website.
Social Warfare usually costs $29 for a single website, you can grab social warfare discount for a limited time.
Buffer
Buffer is used for social media marketing. If you are posting unique content and you're not getting enough eyeballs, then you need to use the shield. You can schedule your posts, and it will be shared with URL and hashtags across your social channels. Here are some of the best features of Buffer:
Share scheduled posts
Multiple social media accounts from one place
Automate your social platforms posts
View posts analytics
Add images to posts
Automatically publish posts
RSS feeds and automation
If you love automation and want to have greater control of your social channels – all from a convenient single place Buffer is the way to go.
Revive Old Posts
We probably concentrate more on content, so we forget to share it on social media platforms. If you want to buildup your social media appearance, then you should use Revive Old Posts WordPress plugin. The plugin will automatically share your all posts on social profiles. We previously covered the plugin on automating social media posting
Here are some features of Revive Old Posts
Share new and old posts.
The configuration of the time between posts.
Number of posts to share.
Hashtags functionality
Filter categories.
Filter specific posts.
Google Analytics integration.
SEO Tools
Yoast SEO Plugin
Yoast SEO plugin provides you field for your post's meta title, description, tags, and permalink. It stops you to exceed from SEO techniques. It enhances your on-page SEO of blog posts.
Yoast SEO Features:
• Page Analysis
• Meta and link elements
• XML sitemaps
• Social integration
• Multi-site compatibility
• Breadcrumbs
Check our full coverage of best WordPress SEO Plugins to have a side by side comparison among all the WordPress SEO Plugins
Ahrefs
Ahrefs is the premium SEO tool which helps you to generate keywords. It assists you to get a detailed report of any website. Through this tool, you'll be able to rank your website with ease.
Here are significant features of Ahrefs:
• Competitive Analysis
• Keyword Research
• Backlink Research
• Content Research
• Rank Tracking
• Web Monitoring
Graphics Design
Canva
Canva is a free tool through which you can make your custom thumbnails, images and banner. Drag and drop is the main functionality. You don't need to be an expert in graphics designing. It shows you it's pre-designed templates so, you can see or edit them with free of cost. Canva is one of the best blogging tools available for content creators. You can instantly create beautiful looking images using this service.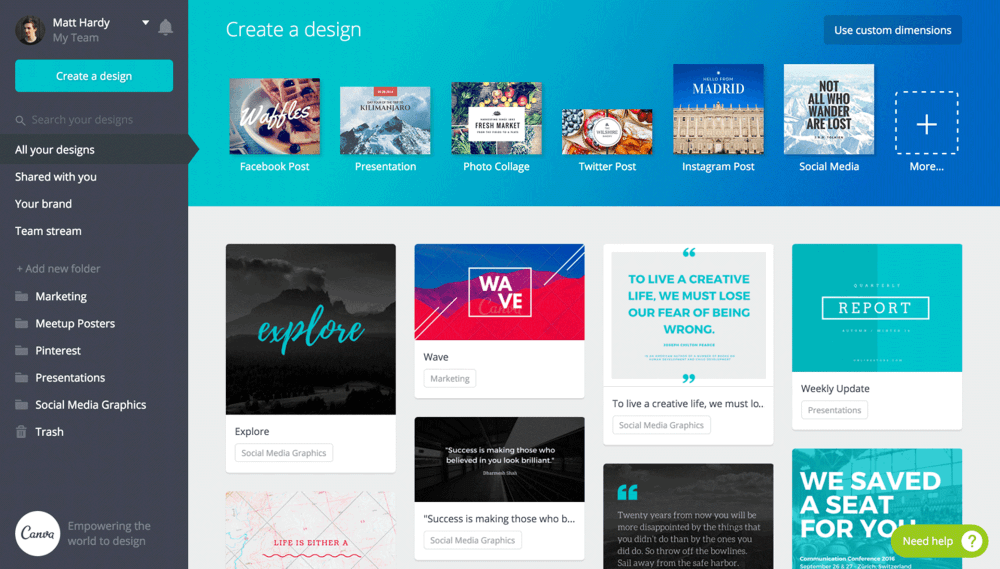 Here are some of the best features of Canva
• Custom designs.
• 1GB storage.
• 7,000 templates.
• Upload your images.
• Best photos starting at $1 each.
• Three hundred thousand free photos, illustrations, and templates.
• Resize your designs (pro)
• Custom fonts for your brand (pro)
Design Hill
You can get your pre-designed logo for free. It is the complete directory of pre-designed graphical representations.
Features of Design Hill:
• Brand & Identity
• Business & Advertising
• Advertisement Design
• Billboard Design
• Brochure Design & Much More
Content Creation Tool
Grammarly
You can use Grammarly tool for your content creation, and It makes your content better automatically. If you want to correct your mistakes within your content manually then, In that case, it can assist you too. Grammarly is one of the best blogging tools available on the market.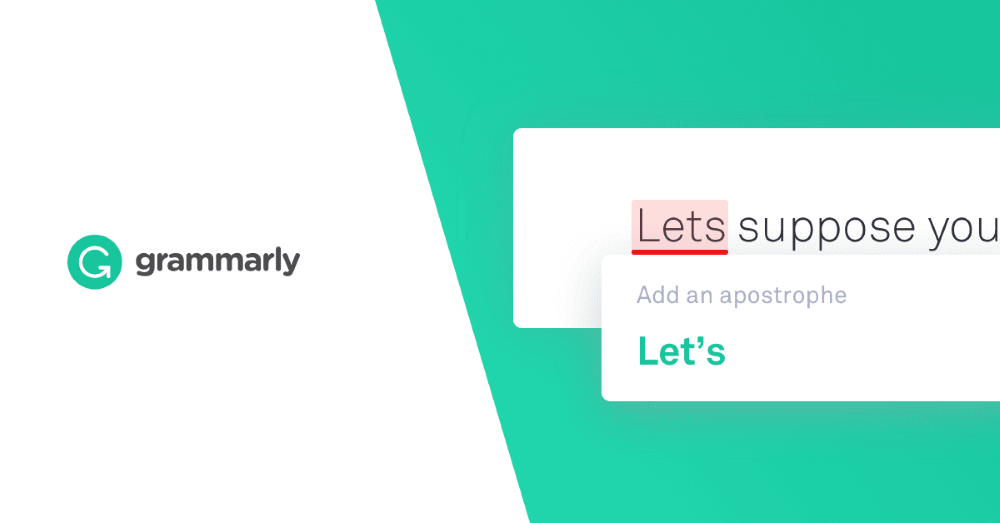 Features of Grammarly:
• Comma splice.
• Comma usage.
• Critical grammar and spelling checks.
• Genre-specific writing style checks.
• Grammar rule explanations.
• Grammarly Editor.
• Microsoft Office integration.
• Missing articles.
Why Should Bloggers Use Tools?
As you already know it's very tough to manage a blog for a long time professionally. These tools reduce the workload of bloggers and content writers. If you don't have enough time to do all the tasks manually, you can use any of these fantastic blogging tools to save your time.
If you aren't able to create quality content yourself, then you can use Grammarly tool because It helps to make your content better.
You can use Canva and Design Hill for your logo, featured images, infographics, and other graphical representations.
Remember quality content with great SEO will bring more readers. You can read our WordPress SEO Guide to learn in-depth about WordPress SEO.
https://wphive.com/reviews/10-best-blogging-tools-for-wordpress-you-should-use-in-2019/
Saif Hassan
Chief Editor at WP Hive. He's a passionate speaker and WordPress enthusiast. You can find him talking about WordPress, human-computer interaction, community & open-source projects.
Subscribe To Our Newsletter