Well, whenever you think to design any WordPress site or webpage, clearly Elementor is the first tool that comes to anyone's mind. And there are several reasons why people rely on using this plugin. The answer is pretty easy. For its easy drag and drop facility and detailed customization ability; it becomes the default choice for most.
But before going to the Elementor plugin review, let's shortly recap its journey & how it has been contributing to the WordPress community.
Basically, Elementor is an all-in-one WordPress site-building solution that replaces the primary WordPress editor with a visual frontend editor. Back in 2016, it started its journey and now empowering websites in more than 180 countries, with over 4,000,000 active installs, and 3,000 five-star reviews. Overall we can say, its the best tools for all types of WordPress users who have never written a single line of code.
Okay enough with the introduction, let's dive directly into the Elementor Plugin review & some interesting points that could motivate you to use it as a primary website-building tool.
Key Features & Addons of Elementor

Let's have a look at some of Elementor's most powerful features.
Inline editing: Using this feature of Elementor, you can directly edit the text on the live screen. And it is so easy to customize both for the blog post and other content as well.
Templates & blocks: Using any kind of pre-design template on the website is a bonus. Because it can save a huge time in designing or creating new things on the website. So unlimited templates & blocks of Elementor can help you to do that easily.
Mobile Responsive: Elementor websites are totally mobile responsive. You can alter any feature to make them 100% mobile responsive.
Detailed Layout Control: Using Elementor, you can have detailed control over each and every layout, such as margin, padding, position, colors, etc.
Header Footer Editor: Header or footer is a very important part of any website. And also if it is used smartly it can easily grab customers' attention. You can do that in many ways. Manually or directly using the pre-built header or footer.
Compatible with any WordPress Theme: Elementor is flexible & 100% compatible enough to work with any WordPress theme.
Easy Redo/Undo & Full Revision key: This feature allows users to take a recap on their mistakes in design. Yes, if you make any mistakes or aren't satisfied with your design, you can easily redo that and get the previous version of your work.
Global colors and typography: If you want to set colors that match globally, this feature will let you do that easily. And also you can set typography on your design to make it lucrative.
Translation and RTL Ready: Good News! Now you can translate your Elementor site with 23 languages. That way you can translate and connect with the people all around.
Extensive typography options: You use can 800+ Google fonts to modify Elementor websites. That means you can create your own custom Typekit forms and utilize them on your website.
Third-party integrations: Now Elementor is integrated with other features to increase website workflow and enhance activities. For example, MailChimp, Drip, ActiveCampaign, Zapier, and more.
Maintenance mode: You can easily set maintenance mode using Elementor's upcoming features and other things beautifully.
eCommerce widgets: Using WooCommerce widgets or other things you can easily use them with the Elementor site. Such as pricing tables, price lists, product layouts,s and other pre-built things with the Elementor.
Affordable Pricing: Well, Elementor comes with the 3 basic pricing. Personal, plus an expert. From that, you can choose the suitable one for your website.
24/7 Support: As a prominent page builder plugin, it's expected to be the first-class support procedure. Yes, you'll get 24/7 support from Elementor.
To know more about Elementor features & addons, read the article on '90+ Elementor Addons Collections'
Pros and Cons of Elementor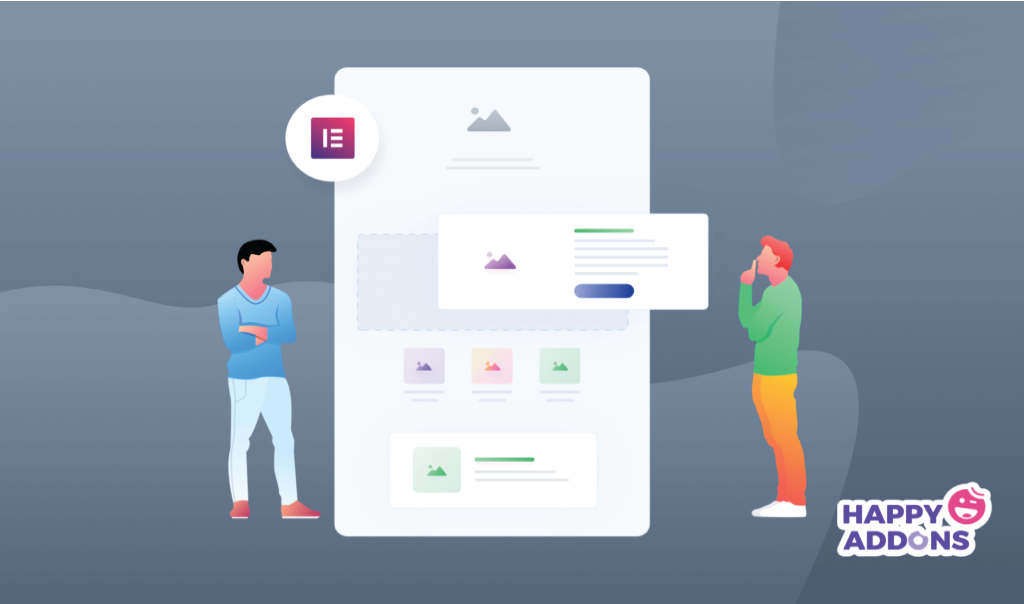 After knowing about the features & addons of Elementor, let's know shortly about its pros & cons.
Pros of Elementor
The main file is 100% free
Easy user interface
Widgets are amazing
Open-source
Active Facebook group
Super easy customization
Regular updates come in real-time
Full documentation with a proper guideline
Integration with 3rd Party Plugins
Theme builder facilities & WooCommerce builder
100% theme compatibility
Cons of Elementor
Easy but outdated User Interface
The website doesn't look good at all in editing mode
Default margin & padding process
Templates & blocks are pretty boring
Support is not as expected and takes time to get back to you
Unavailability of lifetime Options.
Pressurize to pay every year to keep your website up
Forced styling by default
Confusing global vs static templates
Lack of some marketing-oriented features
Anyways, Is It Still The Best WordPress Page Builder?
If you're a regular WordPress user and also have used Elementor before, then the scenario may be common for you. But if you're a starter and have no idea about it, in that case, we'll tell you about it.
Well, again, Elementor is a first and foremost page builder for WordPress users that has a unique style to build, customize, and produce amazing designs. For instance, we can say, the main purpose of Elementor is to provide all the website design materials. So that people from all fields, from non-tech to experts can create a professional website with a few clicks.
And the other reason we want to mention, in WordPress default option, you'll not get any suitable opportunity to customize, edit or do any kind of experiments. On the other hand, if you can collaborate with Elementor with your WordPress site, then the chances of customizing, and editing will be very easy for you.
Okay, in the next section, things will get clear to you. Because we'll know how WordPress users are using Elementor for up growing their business.
How WordPress Users Are Utilizing Elementor?
We have already acknowledged Elementor & its popularity. As time goes on, its importance will increase day by day. And there is doubt about it. Again, if you're new to WordPress & Elementor as well as, you may ask, how to use Elementor or how people are using Elementor for their websites. Right?
Nothing to worry about it, we'll shortly give you an idea about it. And surely, it will help you get a proper dimension about it.
Okay, let's find out how WordPress users are utilizing the Elementor by the following points.
This is how WordPress users are utilizing Elementor by following these points step by step. So if you're willing to start using Elementor like a pro, you can also read how to create a professional website using Elementor or you can watch the video tutorial below.
What's More, You Can Get with Elementor? (Extended Elementor Addons)
Throughout this Elementor plugin review, we have already known some useful features and other things very well. But did you know that you can do more with Elementor for your WordPress site? Yes, in this section, we'll talk about this. What's more, you can explore Elementor for beautifying your WordPress site by the following extended addons.
Okay, let's get started:
Happy Addons: It is a collection of useful, well-organized and powerful widgets. It is designed specially to work collaboratively with Elementor Page Builder.
Premium Addons: Premium addons will allow you to create or beautify websites with a prominent look. Moreover, it gives you control over the widgets you are using for faster performance.
Essential Addons: This 'addons' allows you to design your website with pre-built blocks. It has 57+ elements, which help you to create WordPress pages and posts easily.
Livemesh Add-ons: It offers easy to use yet highly practical extensions for Elementor Page Builder to improve the outlook of your site.
Anywhere Elementor: You can make your Elementor more potent by adding this add-on to insert elementor pages, library templates, and global templates anywhere just using shortcodes.
Elementor Addons and template: It offers both excellent add-on and templates that are intended to be used with the Elementor Page builder.
Element Pack: This 'addons' has the highest number of superior and super flexible widgets for Elementor.
JetWidgets For Elements: This addon includes extensive modules for Elementor live page builder, allowing you to develop different kinds of content easily.
Elementor Extra: This addon provides plenty of unique and remarkable facilities that are not available on core Elementor. It has 30+ easy to use and custom widgets and extensions.
Ultimate Addons: This is a combination of the rich library of unique widgets to add more specialties and versatility to the Elementor Page Builder.
PowerPack: This Elementor addon extends the design chances for your website without altering the loading time and helps you to sustain your personal brand value while developing client sites.
Envato Elements: In this addon, you can easily download countless themes, plugins, graphics, photos, fonts and more. You can import a premium photo right into your site without leaving WordPress.
Final Consideration in This Elementor Plugin Review
So, after a thorough review of Elementor plugin, we can reach an agreement that this plugin has all the useful and handy features. And also it lets you do all kinds of experiments to customize website and give it a proper look.
Overall, we can say, this plugin is for all. That means, people of all ages who cherish designing a website for their business, blog or whatever it is, Elementor takes that place as a major website page-building plugin. And in this Elementor plugin review blog, we tried to focus on that matter so that any WordPress users can get a proper idea after seeing it at a glance.