The 7 Secrets I Wish Everyone Knew About Digital Marketing Trends [Stats and Proof]

The past 10 years have been revolutionary for the world, especially for the digital world. Over these years, the sector of Digital Marketing has seen amazing trends and innovations which is a primary reason why today it is the most dominant form of marketing in the corporate world. Many new technological advancements such as; AI, virtual reality, voice search, have introduced more modern and better solutions for Digital Marketing and each of these advancements have had a unique impact on Digital Marketing strategies!
60% of people now use voice search from the last year. (Source: MindMeld)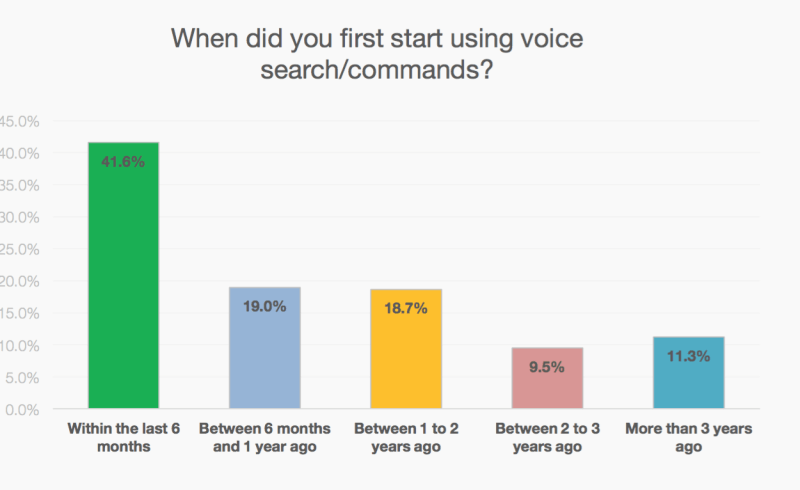 "The best kind of marketing doesn't feel like marketing." – Tom Fishburne

The founder of Marketoons said this.
Now, this is truer than ever before. The digital marketing landscape has become a subject of tech boom as some amazing trends, and revolutionary ideas are dominating the world. I am pointing out the de-facto digital marketing trends you should care about.
Personalized Approach
The best way to win at the Digital Marketing game now is to understand how important personalized digital marketing is. All digital marketers are aiming for a more personalized approach in the world of digital marketing. Some are taking help of AI and machine learning too to beat the competition.
The campaign that a business runs to establish itself as a stable entity digitally to generate sales must target the audience with personalized tools such as content, offers, messages, offers, and even emails.
According to several resources, the best time of day to send emails is between 4 pm and 8 pm. (Experian, Marketing Charts)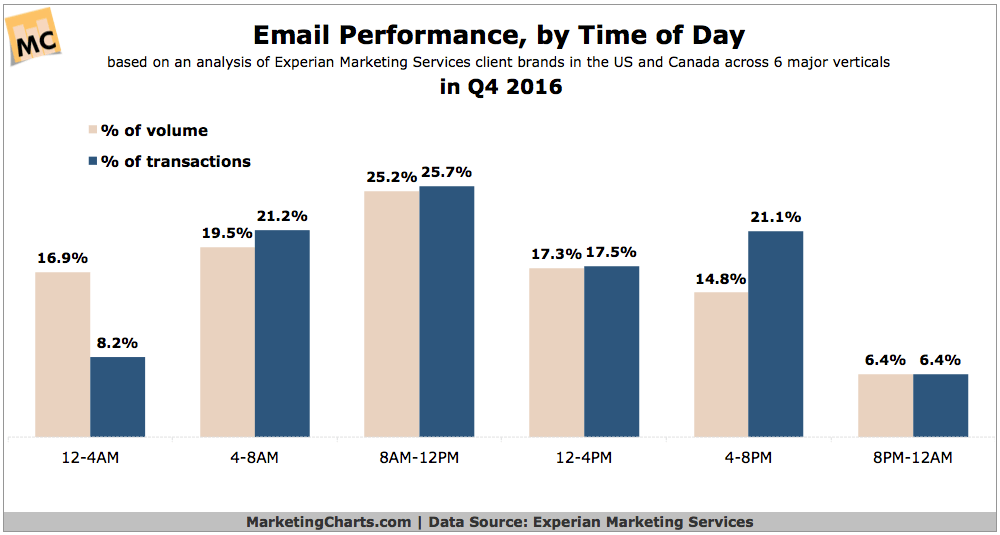 This is just one kind of personalization. I have experienced deep customization. A renowned company asked me to send a photo (Personal email). They sent me a personal image with my profile, designation and what not. I was impressed!
All of this personalization should be based on your target audience. Focus on what your target audience wants to see and hear. Anything other than this will not work as they will lose interest. Read the following audience engagement strategy to know how you can write better to get more attention from your audience.
Video Marketing
Words have power but what is way more potent than words are the images and of course the videos! Ever came across the idiom, "A picture is worth a thousand words."
Oberlo says that 54% wants to see video content from your business. If half of your customer wants something – you cannot ignore that.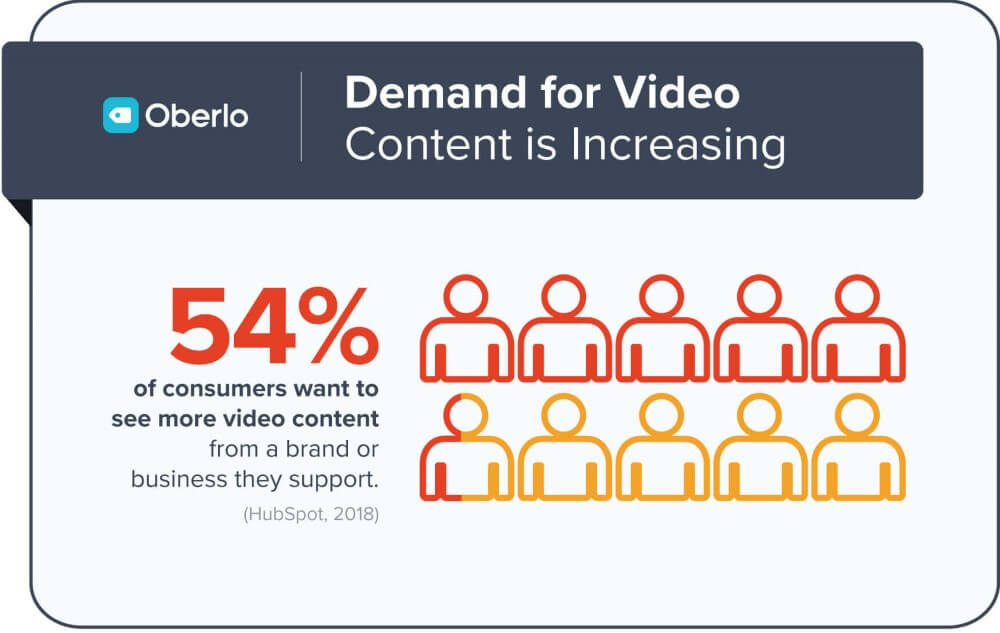 Because this is true when it comes to digital marketing, no matter how convincing your words are, a video will always be more powerful. Videos contain a visual proof of the product or the services and not forgetting the fact that storytelling has served as the backbone of Digital Marketing since forever.
Why is video marketing important?
Glad you asked.
Videos hold the power to engage with the customers or viewers as they get a chance to interact with it. According to research, the chances of a viewer to convert into a buyer are way higher if videos are used for its marketing. Think wisely and go for video marketing this year, as asked by Neil Marketing.
Voice Searches
Convenience is what paves the way for inventions and technological advancements. Voice search is one of the essential means of searching and discovering content. The lives of people have been made easier. Even your grandparents can now do searches without using their fingers for typing.
By a prediction by Wix, 50% of all the searches will be coming from voice by 2020. Also, 55% of teens and 40% of adults use voice search daily.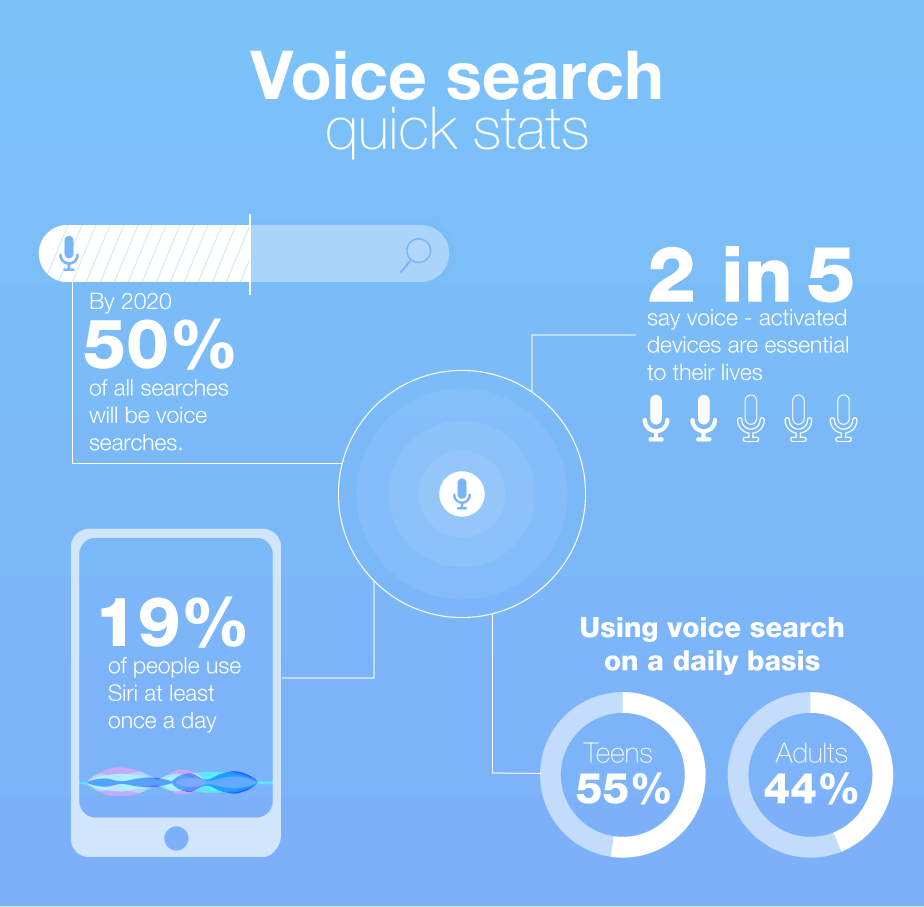 Source: Wix
It is a not a very widely adopted feature, but this year, all businesses must strive to make their websites/portals voice-ready because this is the future digital campaigns and those who fail to do so will not be a part of the game in the future.
What does voice search mean for your business?
That's why You need to pay attention to voice searches. The increase in voice searches is too significant to ignore.
Take myself, and I never use any personal assistant like Microsoft Cortana, Google Assistant or Amazon Alexa. I do not find it natural to talk with a mobile device. But clearly, that has been not the case for a majority of people.
If you want to improve your SEO for voice, you need to understand what people search by voice. The key takeaways of voice searches are
Search Queries are more prolonged than text search. For example, if you are typing, you might type "iPhone X." But when you are using the voice, you might be asking "What is the latest iPhone that Apple launched?"
Search queries are more like to have questions, e.g., what, why, when, how
Users are more likely to be searching for a direct answer
Local SEO will be more relevant.
The top competitors have begun working on their SEO plans to shape it up for voice searches, and this is the trend to be followed this year even the experts of digital marketing agency in Karachi have begun to work in this area!

Incorporation of Artificial Intelligence in Digital Marketing
Everybody is talking about artificial intelligence (AI) these days, this includes and emails marketers and digital marketers too. How is AI changing the scope of marketing? What can you do to take advantage of Artificial Intelligence?
Even though there is still a long way to go for artificial intelligence but it is time that marketers and businesses understand how they can incorporate this technology to enhance their digital campaigning. Digital Marketing and AI have begun to go hand in hand, and it is transforming the digital strategy. This technology can be used to collect data and provide the customers exactly what they are looking for. Predictive searches and real-time customer support are the ways businesses have started to incorporate AI into their strategies.
I am mentioning 3 key areas where AI has been helped to grow businesses.
Send Time Optimization
When it comes to optimizing the success of an email marketing campaign, nothing is off the table. The most simple of them might be sending times of those emails. For years, marketers have been trying to crack the best time to send emails. But what works for a segment of people, might not work for others.
For example, an email recipient in New York might be less likely to open the email and read it if it is delivered to him at the end of the night. However, if it was delivered in a more convenient according to his timezone – the probability of email conversion will be higher. For this reason, some email marketers send emails by segmenting the list of subscribers.
Machine learning, however, offers an even better approach: instead of making significant assumptions and creating large segments, it is possible for machines to learn when each is most likely to read those emails. The ML and AI technology together can make this automation for you. Each subscriber will get the email when they are more likely to read them.
Doing this manually would be all but impossible, but it's easy for AI and ML. For example, Zetahub has incorporated it into their platforms.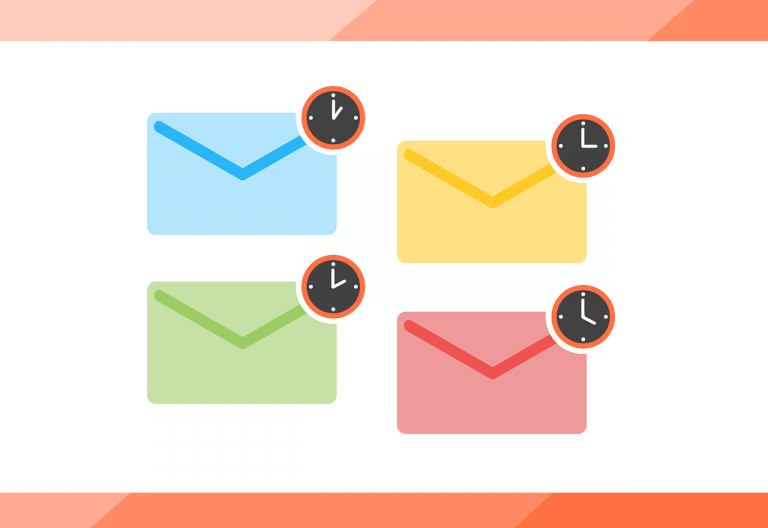 Predictive Personalization
Personalization is arguably the most vital element of marketing. If you could send each customer a personalized email, the results would be astonishing. But doing that for thousands of customers is not humanly possible.
This is where Artificial Intelligence helps. For the record, Adobe Inc has integrated its new Sensei AI platform into its email marketing campaigns.
Not only can Adobe's Sensei AI's machine learning technology be used to personalize subject lines, but it can also the images inside the email.
As an image is inserted into an email, a score is calculated based on industry data of how customers have reacted to similar images based on three million assets. The algorithm automatically recommends how to adjust the image to achieve a higher engagement rate. For example, the feature may predict that an outdoor gear retailer's spring promotion email will perform better serving up an orange six-person tent versus a blue two-person tent.
This level of personalization would be all but impossible to achieve without AI.
Analytics
In addition to using AI to optimize email campaigns, AI is being applied to the data that these campaigns generate.
For instance, because Adobe Campaigns is a part of Adobe Marketing Cloud – Adobe's Sensei AI platform can pull data from email marketing campaigns for more analysis. Engagement data from email campaigns are now being used to help companies using Adobe Marketing Cloud.
Majority of businesses are going for Adobe Campaigns this year to provide their customers with the best possible solutions by collecting and analyzing data.
Influencer Marketing
Celebrity endorsements have been working wonders for the brands but it is an expensive method, and now, almost all customers have understood that by endorsing a brand, a celebrity is providing a paid advertisement which cannot be trusted. Influencers, on the other hand, have gained popularity over the social media platforms and have earned the trust of their followers.
Personally, I am a huge fan of Shah Rukh Khan. Back in the days when I was a kid, I tried to get everything that had a photo of Shah Rukh. This is an optimal example of how you can leverage the power of influencers to sell your products.
A trend in Digital Marketing that has been gaining popularity is influencer marketing, where businesses collaborate with micro-influencers for the branding of their product. Companies can begin to train their employees to act as micro influencers and to market at a platform which the customers trust.
Conversational Commerce
Conversational Commerce is one of the newer digital marketing trends that I have seen. It has the potential to revolutionize digital marketing campaigns.
Conversational Commerce is a tactic which allows the websites to engage in conversations with the potential customers to understand what they need and provide them exactly that. For example, chatbots. Chatbots are a great example and are expected to be incorporated in every app and website.
Wrapping Up on Digital Marketing Trends
I have covered the most important digital marketing trends here. But, as you know trends can shift any time. You have to have a close eye on the shift to make the best usage of this shift.
.A majority of corporate companies and businesses are working on these areas to provide their customers with an edge over others.
For a business or an online retailer to survive in this highly competitive world of digitalization – you have to keep yourself in the game. How to do it?
Well, you keep evolving with the world and stay updated about the trends being followed by the top competitors and digital marketers around the globe. Digital marketing goes hand with hands with SEO. Do not forget to check our ultimate WordPress SEO Guide to have comprehensive knowledge about SEO.
https://wphive.com/business/digital-marketing-trends-2019/
Saif Hassan
Product Manager by passion & profession. Lead Product Manager at weDevs, former PM @ Poptin. Passionate about writing & tech. He's an advocate of Human-Centered Design and believes that websites and the tools used to build them should be well crafted, intuitive, and accessible. Cyclist. Reader. A WordPress ninja 🥷, HCI expert & a design thinker 💡

Subscribe To Our Newsletter