[Step by Step] How to Upload New Themes to WordPress

Do you want to have a fresh new look on your website? Want to change how your website looks and feels? You can easily do so. You can upload new themes to WordPress to give your website a new look and feel. This article will provide a step by step tutorial on how to upload new themes to WordPress.
Why Do You Need Themes for Your Website?
You need a good looking theme for your website because themes directly connect your site to your audience. The color, navigation bar, space, grid, background, layout, font everything depends on the theme that you are using. If you dont have an attractive theme your website then satisfaction rate will radically drop, bounce rate will increase. And sometimes you will end up rebuilding your entire website.
Consider it like your cell phone. You always look for a theme on your Android smartphone that makes your home screen look good. Also, provide you a flexible user experience. Website themes are just like that. You need a good looking theme to make your site engaging to your users.
WordPress Themes and Its features
WordPress themes are designed in such way – it does justice to your site and your purpose. Almost all the themes are upgradable through the WordPress Dashboard. It is not necessary to know coding to use WordPress themes. WordPress has a very minimalistic design to reach most people. Most WordPress themes are simple but elegant.
WordPress themes are special in many ways. One of the reasons for its popularity is that they are flexible in every screen. Almost all the WordPress themes are now responsive. So the theme does not break down in case of mobile or tabs.
Most themes have extra features such as social media sharing buttons.
WordPress themes have spectacular graphics quality. Their presentation, color combinations are eye soothing. After WordPress version 3.4, users can now customize their themes directly from the Dashboard.
Almost all popular WordPress themes have good SEO practices for higher Google rankings.
How to Upload Themes to WordPress
Uploading themes to WordPress is a simple task. It is similar like uploading plugins to your WordPress. If you just want to test themes before actually deploying them, then you can create your own localhost using WAMP to test themes.
First, find Appearances from your Dashboard. If you want to enable the fastest way to log in, then follow our Beginner's Guide to 1 Click Dashboard Login. After logging in, click on themes. The themes window will appear. You can find your existing themes from the themes screen.

If you want to upload a new theme, click on add new on the top of themes screen.
The new screen will immediately show you Featured themes from the WordPress repository.
If you want to upload a new theme then click on upload theme.
Clicking upload theme will give you an option to upload your already downloaded .zip theme to WordPress

If you upload your theme by selecting the .zip file, then your theme will be uploaded to the web server. You will be able to activate the theme from Appearance >> Themes.
Upload WordPress Theme: Step by Step Video Tutorial
We've made a quick GIF to make things even easier for you.
Customize Themes
You can customize your themes from the bar "Customize" section from Appearance >>Customize. There are a lot of options there to customize.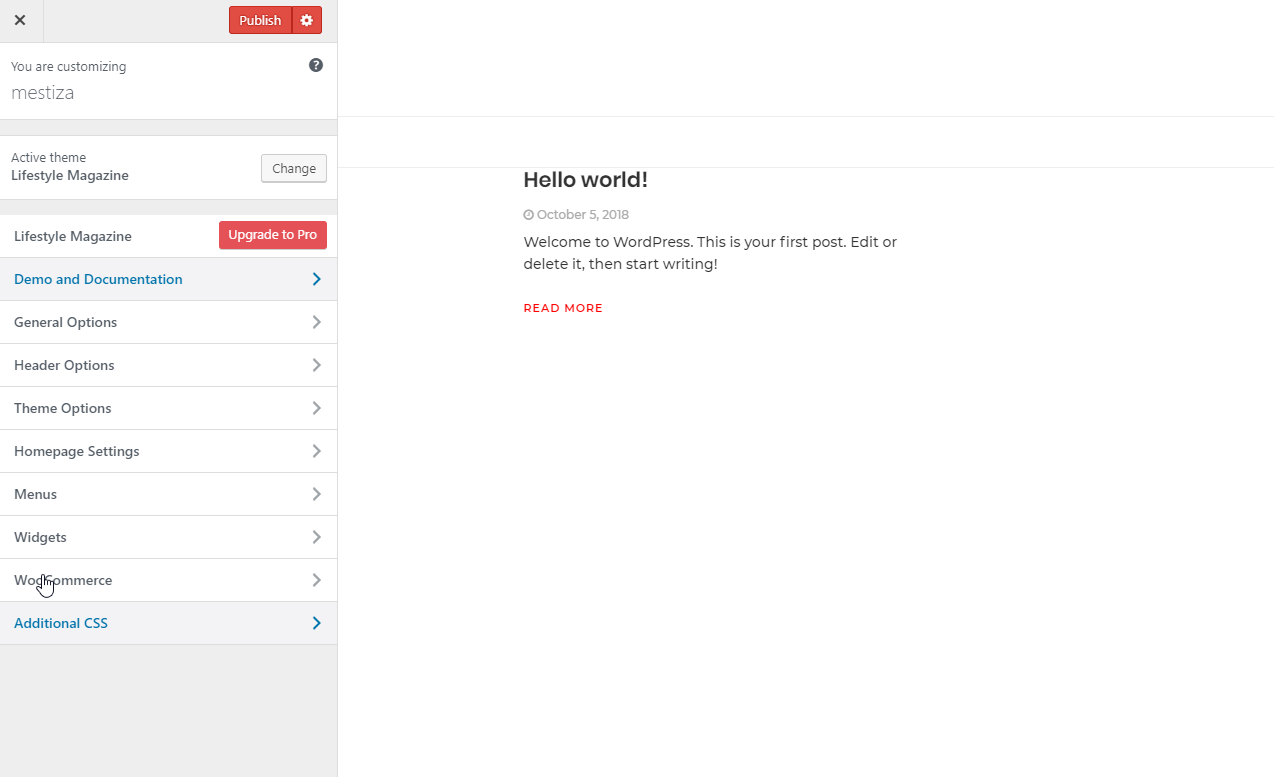 Upload new theme and Keep Experimenting
You can upload new themes to WordPress using other ways too. Many people prefer to use Filezilla to upload theme directly to the server by FTP protocol. But, if you want to upload a theme to WordPress, then this is the easiest way. We hope you can upload new themes to WordPress on your own from now on.
Keep experimenting! You can never stop learning. See our tutorial section for more awesome tutorials on WordPress!
https://wphive.com/tutorials/how-to-add-new-themes/
Saif Hassan
Product Manager by passion & profession. Lead Product Manager at weDevs, former PM @ Poptin. Passionate about writing & tech. He's an advocate of Human-Centered Design and believes that websites and the tools used to build them should be well crafted, intuitive, and accessible. Cyclist. Reader. A WordPress ninja 🥷, HCI expert & a design thinker 💡

Subscribe To Our Newsletter