WordCamp Europe 2021 Schedule: Tickets, Sessions, Speakers & More

WordCamp Europe is back again. For successive years, WordCamp Europe is happening online. This year WordCamp will host a lot of renowned speakers. And what's more exciting it's completely free to register for the event. This article will cover the WordCamp Europe 2021 schedule for this.
WordCamp Europe 2021 will feature 30 minute talks, 10 minute lightning talks and some great interviews.
This year, we're are proud to let you know that WP Hive has been selected as a Media Sponsor of WCEU. So let us take the honour to inform you the speakers and sessions of WordCamp Europe 2021 which scheduled at 7th-10th June, 2021.
WordCamp Europe 2021 Sessions and Speakers


WC EU has always been blessed to host some of the best minds of WordPress community. Although Covid-19 has prevented us from meeting and bonding with the speakers and like-minded in real, we still have the chance to see some of the top developers, designers, marketers and writers on the action online.
Let's have a look at the list of all of the speakers and sessions scheduled for this year.
Starting with the talk sessions. This year we're going to experience the experts talking about the following topics –
In addition to the 30 minutes talk sessions, following are some lightning talks that will take place.
WordCamp Europe 2021 Discussions & Workshops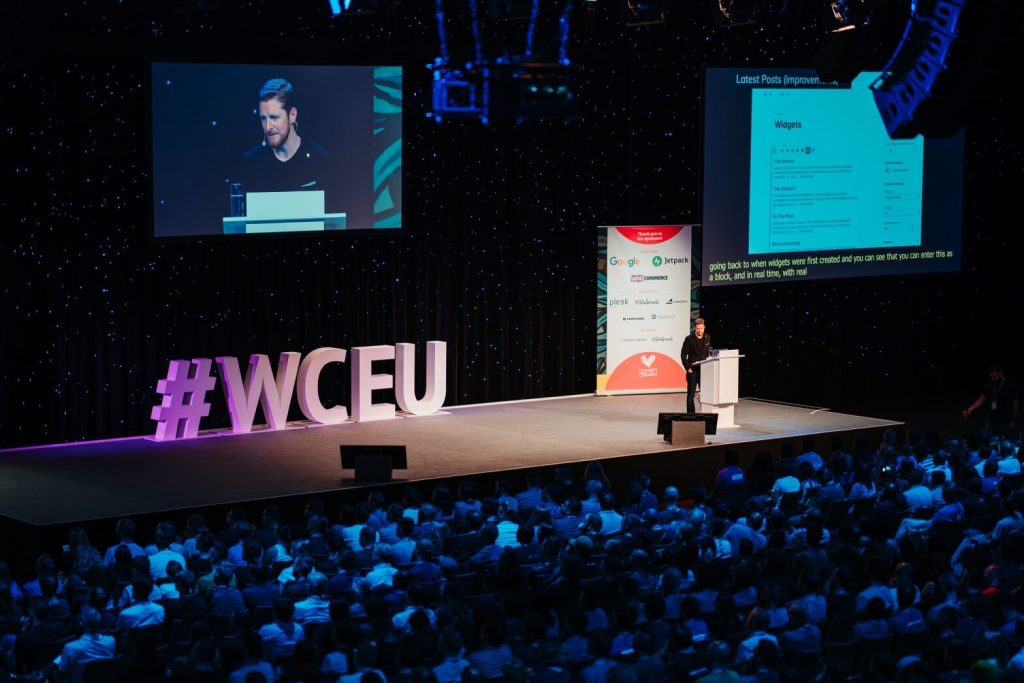 WordCamp Europe always hosts some insightful discussions, and this year will not be any different.
Here is the discussion session that will take place from 7th to 9th June.
Why contributing could be for you
Full Site Editing
The future of WordPress themes
How contributors make WordPress
There will also be some Workshops that will enrich our knowledge.
Finally, the WordCamp Europe 2021 will come to an end after a Conversation with Matt Mullenweg himself.
WordCamp Europe 2021 Schedule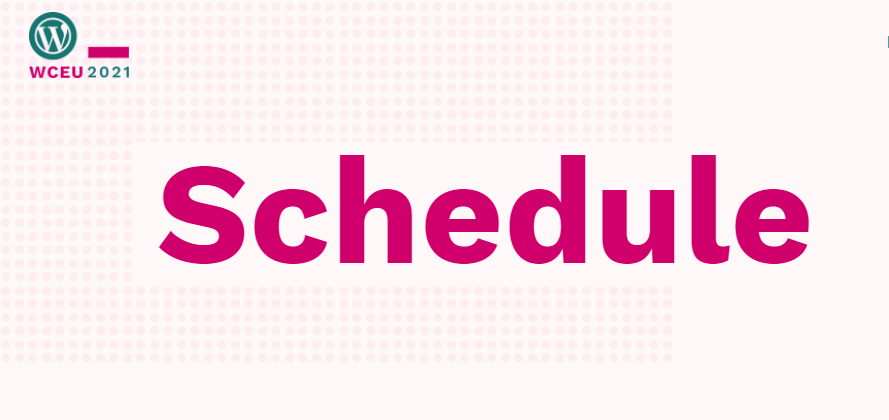 The WordCamp Europe 2021 schedule was announced a while back. As we already informed you, this year WordCamp Europe will host some 30-minute talks, 10-minute lightning sessions, interviews, discussion panels, and workshops.
The whole WordCamp Europe 2021 schedule can be found here.
A WordCamp Packed with Exciting Sessions
Although online, this WordCamp is full of some exciting sessions and workshops. Whether you are a developer, QA tester, designer, marketer or a writer, there are some great sessions scheduled.
And even if you miss the seasons, you will be able to read the summary of the sessions from WP Hive, first time media sponsor in WordCamp Europe 2021.
We hope you registered and see you there!
Connect WCEU Facebook and WCEU Twitter along with WP Hive Facebook and WP Hive Twitter.
https://wphive.com/news/wordcamp-europe-schedule-sessions-speakers-tickets/
Faisal Sarker
Faisal is a tech blogger who excels at WordPress Content Writing. Apart from sharing useful info pieces that help people around the world, he also likes to travel and read books of all genres in his leisure time.

Subscribe To Our Newsletter