7 Best 404 Redirect Plugins for WordPress [2023]

If you are working with WordPress for some time, you have definitely found yourself having to move URLs of your content at some stage.
If you are managing an extensive website, redirection is a common practice. Broken links are a risk. Because broken links are bad for SEO and user experience. Redirects are an excellent way to solve broken links and give your users a better user experience.
What is a Redirect in WordPress?
Redirection is a way to send your visitors from one page to another page, without informing. For example, if you have a post at example.com/a and but you want that whenever people enter example.com/a, they will be taken to example.com/b – redirection is the way to do that.
Behind the scenario, the old link sends a quick message to the browser and conveys the message that the page they want to access has been moved. The browser then a browser then automatically points them to the new page of your choice.
A redirect guides user to a proper location inside your WordPress website. Redirection is like a failsafe protocol which deals with old references or contents.
You might be wondering, what are the best ways for implementing redirects on WordPress? In this article, we are covering the 7 best 404 redirect plugins for WordPress.
But before we jump to the list, let us go over the basics of redirects.
Types of Redirects
You may have heard the words 301, 302 or 307 redirects in the past. You may were unsure about exactly what they mean and how they should be used.
301 Redirect
The most common of the redirects is the 301 redirect. 301 redirect means the content has moved permanently.
301 redirect tells informs the browser that the document has permanently moved. A 301 Redirect also informs the search engines that the old address should be deleted and the new URL should be used from now on.
You use 301 redirects when you move a post, page, or URL to a new address permanently.
302 Redirect
302, 303 and 307 redirects are temporary redirects. You need to use 302 redirects when you want to inform the search engines and browser that the document/files are temporarily moved but will return to the previous URL.
303 and 307 Redirect
303, and 307 redirects prevent the user from refreshing or bookmarking a page that loads after form submissions. These redirects mostly happen during checkouts and transactions. You won't have to use these redirections as shopping cart plugins and e-commerce tools
Large websites often have contents that need to be removed. However, if you merely delete or trash the post – it will create broken links. The better way of handling redirection is using a redirection plugin. Plugins can easily redirect your old URL to another URL or homepage. This keeps your website clean.
Another compelling reason to use redirects is for SEO purposes. As we covered before, SEO friendly permalinks help to increase your SEO rankings. Using a redirect plugin can help users find the right content. This will also keep Google happy as there will be no broken links.
Let's check out the list for 7 Best 404 Redirect Plugins for WordPress!
#1 Yoast SEO Premium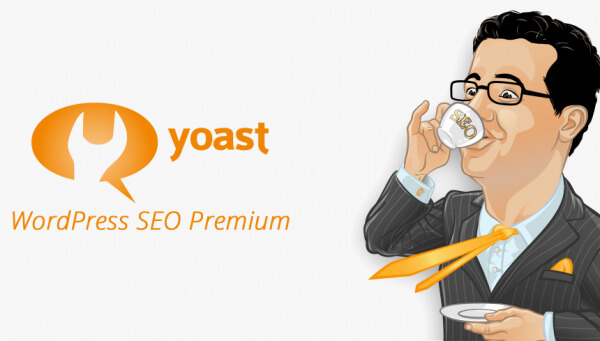 Yoast SEO Premium was previously known as Permalink Redirect WordPress Plugin. Yoast SEO team has integrated the redirection module in Yoast SEO Premium plugin. We have already covered an article on 11 Worst Yoast SEO Settings Mistakes to Avoid, which guides you to properly configure Yoast SEO Settings. Yoast is one of the best 404 redirect plugins of 2023.
Yoast SEO Premium can handle all your redirect functions through your WordPress dashboard. You will not have to tinker with .htaccess files.
Yoast SEO premium is a paid plugin with different pricing options starting at $89 for one year – 1 site.
Redirection is one of the most used, reviewed, recommended, and popular WordPress plugins for redirection. The plugin has been serving WordPress users for more than 10 years. Quite frankly, these may be the best WordPress plugins for managing redirection.
You can manage 301 redirects, keep track of 404 errors using this plugin. The plugin will help you to reduce broken links and other link errors you may have.
Redirection plugin works well for both small and large amount of redirections. The best thing about this plugin is, this plugin is completely free. Just like Regenerate Thumbnail s – this plugin has helped more than 1 million people and is improving on a regular basis.

You can add new redirects and also choose the redirection HTTP code by using this plugin.
Redirection is possibly the best 404 redirect plugin available for free. 1 million active users can't go wrong!
Safe Redirect Manager is another free and open-source WordPress redirect The plugin provides an easy-to-use UI that allows users to redirect old locations to new URLs with the HTTP status codes of the user's preference. This plugin plays well with multisite WordPress installations.
The plugin is open-sourced and the developers invite other users to contribute. You can see the source of Safe Redirect Manager at Github.
The plugin comes with an additional whitelist feature for more security. This feature enables you to only redirect to an automatically updated list of whitelisted hosts.

Simple 301 Redirects is a great plugin that wants to enable redirects without making too much fuss. Those who want to create redirects, however, do not want to struggle with advanced settings – Simple 301 Redirects might be the best tool for you. You can create 301 redirections using the plugin. The plugin does not offer any tracking tools.
Simple 301 Redirects is easy to install, and all configuration is handled under Settings > 301 Redirects.
The plugin is very handy when you are migrating a WordPress site from one host to another host and can't preserve your URL structure. You can setup 301 redirects from your old pages to new pages. This will preserve their PageRank and will not have any negative impact on your site. Check our Ultimate WordPress SEO Guide to learn more about SEO.
All 404 Redirects to Homepage is a plugin which redirects all your 404 errors to homepage. If you want to fix all your broken links rapidly, then this plugin is for you.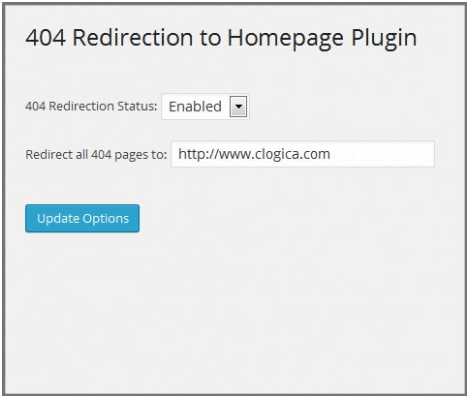 Any 404 error pages hurt the overall SEO score of your site. The plugin is a simple solution to handle 404 error pages by using 301 redirect. The plugin redirects all 404 pages to your homepage and sends a 301 HTTP header.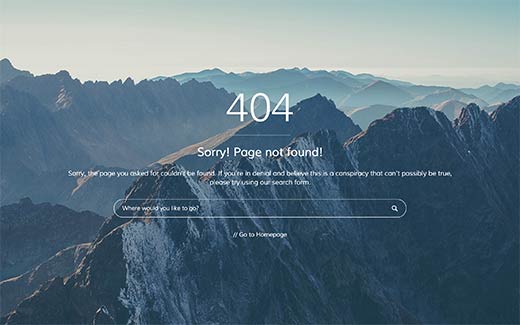 Until now, we have used only redirection plugins. Forty Four plugin allows you add some visual caveats to your WordPress website. The default 404 page is a bit dull for most of the themes.
Forty Four plugin has an easy user interface to edit the 404 page. You can use a full screen background image, change colors and text. The plugin is also very lightweight, and does not add any extra loading time to your website.
SEO Redirection Plugin can redirect 404 error pages to other pages via 301, 302, and 307 redirects and also supports 404 error monitoring.
One of the unique features of this plugin is this plugin has wildcard support.
Wrap Up
Broken links are bad for SEO. However, you do not always have to redirect all your error pages. If you want to de-index one of your articles, 404 errors are a good way to do that.
Google's John Mueller has stated it again that all 404 redirects are known as soft 404 errors to Google.
At 4 minute 52 second, John said the exact words
The 301 redirect from all pages to the home page, that would be something that we see as a soft 404s.
So it is a good idea not to redirect all your 404s. Although the 404 pages will be counted as errors initially, however, in a few months Google removes 404 pages from its database.
Some people may prefer to manage redirections through the .htaccess file, but we recommend not doing so. It makes the whole thing a bit more complicated.
If you loved this article, follow us on Facebook and Twitter to learn more about WordPress every day.

https://wphive.com/reviews/7-best-404-redirect-plugins-for-wordpress/
Saif Hassan
Product Manager by passion & profession. Lead Product Manager at weDevs, former PM @ Poptin. Passionate about writing & tech. He's an advocate of Human-Centered Design and believes that websites and the tools used to build them should be well crafted, intuitive, and accessible. Cyclist. Reader. A WordPress ninja 🥷, HCI expert & a design thinker 💡

Subscribe To Our Newsletter