10 Common WordPress Terms Everybody Ought to Know About [Glossary]

Part of becoming a successful WordPress owner is getting conversant with the WordPress terms. Here, we'll take a look at ten of the most popular and common WordPress terms that you can use for your blog!
Using WordPress but not familiar with the terminologies is like owning a car but not familiar with the numerous parts of the engine.
The following WordPress glossary will help you to better understand WordPress terms.
Happy reading!
Even those who have not yet started using this blogging platform can benefit from using the WordPress terms in the long run. [Also read: How to Use WordPress to Create a Website?] You will need to use these terms every time you work with a developer or designer. So, let's tackle them!
1. Themes
Undeniably, one of the most popular terms in the world of WordPress. Themes play an essential part in designing the overall visual look and functionalities of a blog. This, in turn, allows you to boost your blog speed and make an incredible layout. Themes is one of the common WordPress terms in the industry.
These days there are lots of premium theme in the online. Some company even provides theme customization services which basically customizes your preferred theme to your likings. Although, it has become incredibly easy to customize the look and feel of your website with page builders like Elementor, Visual Composer and others.
Check our coverage on Best Elementor Addons – 90+ Best Elementor Addons Collection to find some of the most used and unique Elementor addons.
2. Backend/Frontend
Commonly known as the dashboard, the backend is a WordPress interface that is hidden from the reader and visitors. The administrator is the only one who can get access to it.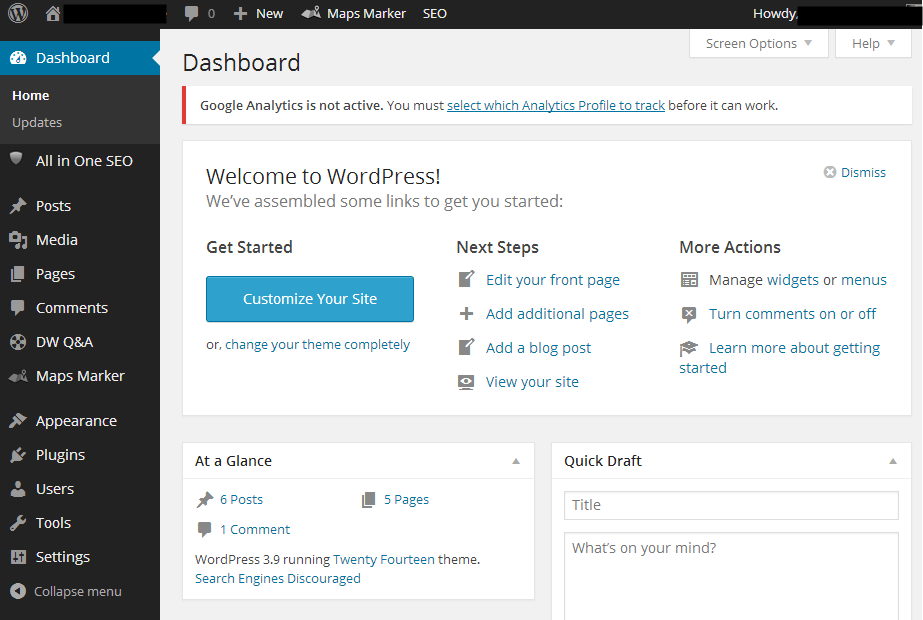 Whereas, the frontend is a blog interface that is available for the visitors. The following is the frontend for our website, wphive.com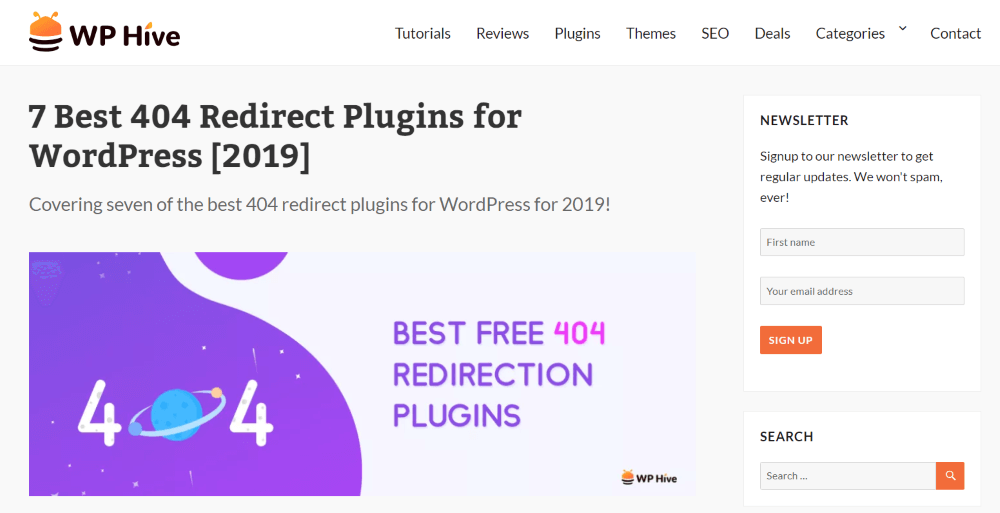 3. File Transfer Protocol (FTP)
FTP is a data transfer protocol which allows two different servers or computers to exchange files individually. Using FTP doesn't need a significant amount of work. As soon as the setup is done, a user-friendly WordPress hosting service will take care of it.
FTP is built on a client-server model architecture that uses two different control and data connections to communicate between the server and client PC.
You need FTP service when you are moving a WordPress website from localhost to live server. The main usage of FTP is file transfer.
By logging into the server using FTP protocol, one can download, upload, delete files on the live server.
4. Permalink
It is the permanent URLs or addresses to all your download links, pages, posts, or anything that is included in your site. We have an exclusive topic on permalink which explains why SEO friendly permalink in WordPress is crucial for your website's success.
There are total six types of permalink in WordPress
Plain
Day and name
Month and name
Numeric
Post name
Custom Structure
Read the above-mentioned post to have a complete idea on WordPress permalinks.
5. Plugins
Plugins help you to extend and expand your WordPress functionality by adding new features. It is essential for your blog especially when it comes to improving speed, adding opt-in forms, sharing posts on social media, improving SEO, upgrading security, and a lot more. 'Plugins' is one of the most used WordPress terms on the internet. It is important that you know what a plugin is and what it does.
Recently, we covered the best WordPress plugins for 2022. You can add any of those plugins to add new functionalities to your website.
Also read: Top 10 Ways to Improve PageSpeed on WordPress Websites [2022]


For example, if you want to improve your webpage speed, there are plugins to do so. If you want to add caching to your website, there are plugins to do so.
Adding a plugin is pretty easy too. All you have to do is searching for the plugin from WordPress Dashboard >> Plugins.
6. Widgets
These are individual components that can be integrated directly into your blog's header, footer, or sidebar. You can even add widgets to improve the layout of your blog, manage your advertisements, etc.
Adding a widget is really easy too. If you navigate to WordPress Dashboard >> Appearance >> Widgets you will find there are some built-in widgets already. You can add those widgets to your WordPress site anytime you want.
WordPress widgets are small blocks with its specific functions. Widgets can be added on header, footer, sidebar (depending on the theme)
Read our coverage on WordPress widgets to learn more about WordPress widgets and how to add them.
7. Tags
This one has a similarity to Categories, though Tags are less structured. If your website includes a search bar, you can use the tags to regain results for a specific search.
Tags are keywords!
Tags are used like hashtags on your website. It helps to give the audience an abstract idea.
8. MySQL
MySQL is known as an open source DMS or database management solution, which numerous hosting companies and internet providers offer as a database server.
The name of MySQL came from the daughter's name of MySQL's co-founder Michael Widenius "My". The meaning of "SQL" is Structured Query Language.
You can make use of MySQL for storing information about your blogs.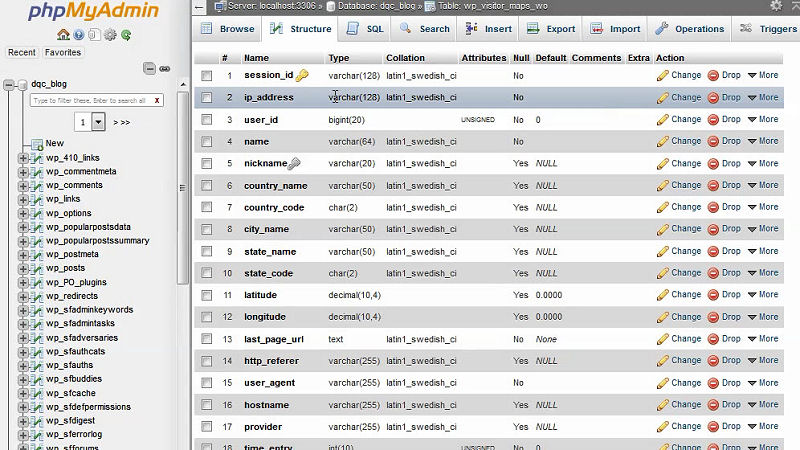 All data of your blog are stored in a database server. In the case of WordPress, most hosting companies use MySQL database server to store your information. MySQL is a WordPress term that you may need to hear everytime you hear the word web hosting.
9. Categories
Going to WordPress Categories, it is about grouping or accumulating related blog posts. Every post is assigned to one or more categories, describing the meaning or purpose of a particular post.
10. Web Host
This one provides you with hosting. A company that offers to host space and services is known as a Web Hosting company. A web hosting is mainly used to store all the files and applications for a blogging site.
Watch this 2 min video to learn more about Web Hosting.
All your website stuff is stored on a web hosting.
Wrap Up
Beginners don't need to feel intimidated getting started with WordPress. You can easily create a WordPress website or blog in minutes.
Hope you found our WordPress term glossary very helpful for building your website! Check our other tutorials on WordPress to dive into the WordPress ecosystem. WordPress is really easy, powerful and customizable.
https://wphive.com/articles/10-common-wordpress-terms/
Saif Hassan
Product Manager by passion & profession. Lead Product Manager at weDevs, former PM @ Poptin. Passionate about writing & tech. He's an advocate of Human-Centered Design and believes that websites and the tools used to build them should be well crafted, intuitive, and accessible. Cyclist. Reader. A WordPress ninja 🥷, HCI expert & a design thinker 💡

Subscribe To Our Newsletter