5 Best Payment Plugins for Your WordPress Website

Every business aims at earning revenue in one or another form. The common methods are subscription, donation, and regular eCommerce models. No matter what way you choose, if you run a WordPress website, you'll need payment plugins.
These plugins are related to online transactions and involve the usage of sensitive customer data. So, you need to choose the best payment plugin to complete each transaction securely through your WordPress website.
This article sheds some light on why you may need a payment plugin, and what features a payment plugin should have. We've also listed the best payment plugins for WordPress to guide you to choose the right one for your needs.
Why Would You Need a Payment Plugin

There are hundreds of banks worldwide. Moreover, there are card networks like Visa, MasterCard, Amex, and online payment gateways like PayPal, Stripe, and more.
And you need a payment plugin to connect these payment gateways to your WordPress website. Is it the only reason to install a payment plugin? No. The following list explains why a WordPress payment plugin is necessary.
A good payment plugin supports all or maximum popular payment gateways
Each plugin comes at zero cost (some also have paid versions)
WordPress payment plugins are easy to install and configure
They safely integrate with the payment partners
These plugins complete on-site transactions (within the website)
Summing it up in one line. You need a WordPress payment plugin to accept payments smoothly and securely from multiple payment gateways using a single tool.
Things to Look for in a WordPress Payment Plugin
Being a developer-friendly platform, WordPress has a lot of plugins for each category. It's no different when it comes to payment plugins. But all of them are not on the same level. That's why it's really challenging to choose the right plugin that serves your purposes.
Look for the following things in a WordPress payment plugin when choosing a suitable payment plugin.
Ease of use: Make sure your payment plugin is easy to configure and does not need any technical knowledge to set up and use.
Hassle-free payment collection: Your plugin should support multiple payment methods. It should have a pre-made shopping cart and checkout page to facilitate transactions through your website.
Integrations with popular payment gateways: Your payment plugin should integrate with all popular card networks, payment partners, and mobile financial services like Visa, MasterCard, PayPal, Stripe, and more.
Security: Since you're dealing with people's money, security should be a top priority. Ensure your plugin complies with best security practices like Strong Customer Authentication -SCA.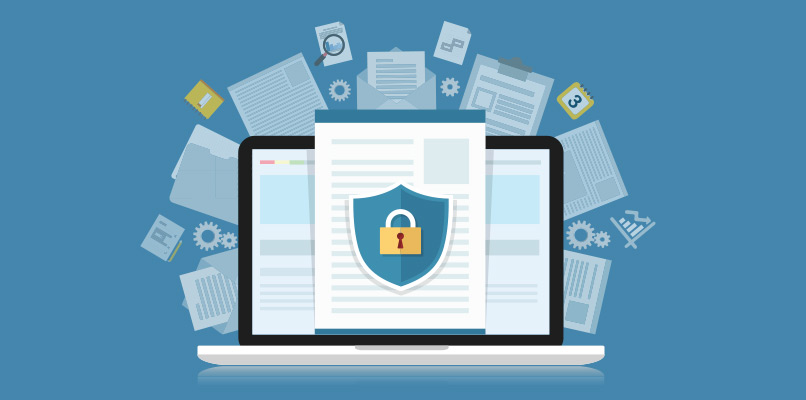 Customized discount codes: Coupon codes are an integral part of promotion and marketing. Your payment plugin should have ways to add coupon codes to enable discounts on checkout.
On-page payment: People hate distraction when buying via online stores. Choose a plugin that completes the transaction without taking the customer to another tab or website.
Information storage: Your WordPress payment plugin should store order history, payment details, customers' credit/debit cards, bank account details, etc. information.
Notifications and alerts: The payment plugin should send automated emails/SMS to both the customer and seller upon order confirmation.
Budget-friendly: Choose a plugin that charges feasible fees. You can also choose the free version if you don't require advanced functionalities.
5 Best Payment Plugins for WordPress

In this section, we're going to discuss the features of the 5 best payment plugins for WordPress to help you with an overview of each plugin. Our featured plugins are as follows:
Paymattic (Formerly WPPayForm)
Easy Digital Downloads
Accept Stripe Payments
PayPal Plus for WooCommerce
WP Simple Pay
Keep reading to know why we've kept them on our list.
Paymattic (Formerly WPPayForm)

PayMattic is a product of WPManageNinja. WPPayForm aka Paymattic comes with an intuitive and easily navigable interface. Its free version supports Stripe but you need to upgrade to the pro version for PayPal. It has six template forms along with twenty-two input fields, tabular products, reporting, and more.
Key Features
Compatible with multiple payment gateways like Stripe, PayPal, Razorpay, Payrexx, and more
Secure payment through customer authentication (SCA)
Mobile-friendly payment forms
Support for 30+, 14 languages, and 135+ currencies
Analytics with clean graphs and exportable data
Suitable for eCommerce, fundraising,membership & eLearning
Cons of WP PayForm by Paymattic:
PayPal is available in paid version only
Easy Digital Downloads

This is more of an eCommerce plugin for digital products. It accepts payments through PayPal, Stripe, Apple Pay, Google Pay, and other additional payment gateways. Easy Digital Downloads- EDD also accepts multicurrency. You need additional EDD extensions to enable all these functionalities.
Key Features
Flexible payment methods including Stripe & PayPal
Allows to create and apply discount codes
Fast, user-friendly, and well-designed shopping cart experience
Order history including- date, time, IP addresses
Seamless integration with other applications via RESTful API
Analytics with stats, custom reports, and a built-in reporting platform
Cons of Easy Digital Downloads:
EDD sells only digital products.
You need to install additional extensions to enable most of its modules.
Accept Stripe Payments

This is a free Stripe plugin for WordPress that supports receiving payments through credit cards. You can complete transactions with this plugin by simply adding the "Buy Now" button using a shortcode. Accept Stripe Payments has a responsive design compatible with popular devices and browsers. If you're looking for a free solution that plays nice with Stripe, choose this one.
Key Features
Easy and quick installation process
User-friendly shortcode to create "Buy Now" buttons
Compliant with Strong Customer Authentication (SCA)
Ability to collect and store customer information
Compatible with selling variable products
Ability to send notification emails to both buyer & seller
Cons of Accept Stripe Payments:
It accepts Stripe payments only.
Learn How to Win Stripe Disputes.
PayPal Plus for WooCommerce

This payment gateway for WooCommerce is the right choice if you want a payment plugin that supports all PayPal payment methods like Direct debit, Pay upon invoice, and Credit card. PayPal Plus for WooCommerce loads an iFrame provided by PayPal to enable all PayPal services on the checkout page. It is compatible with all WooCommerce stores.
Key Features
Faster payments with the Express Checkout gateway
All PayPal payment methods in a single plugin
Same fees for each payment method
Transaction data hosted by iFrame
PayPal vendor protection security
Cons of PayPal Plus for WooCommerce:
Customers outside Germany can use only the basic features of PayPal and Credit cards.
It supports only WooCommerce shops and the PayPal payment gateway.
Learn How to Win PayPal Disputes.
WP Simple Pay

This is a quality WordPress payment plugin suitable for both one-time and recurring payments. You can receive money as payments, donations, and subscription fees with a few clicks.
WP Simple Pay supports multiple payment gateways like Google Pay, Apple Pay, Microsoft Pay, Stripe, and more. It also allows you to create discount coupons and let customers apply them during checkout.
Key Features
Easy and no-code configuration process
Secure payment process with Stripe's PCI-compliant servers
Mobile-friendly checkout experience
Hassle-free payment for recurring, payments installment plans, & free trials
Customizable payment forms and pre-built templates
Compatible with Google Pay, Apple Pay, Microsoft Pay & Stripe
Cons of WP Simple Pay:
It offers limited functionalities in the free version.
WP Simple Pay doesn't support PayPal.
FAQ- Best Payment Plugins for WordPress
Which one is better- Stripe or PayPal?
PayPal is available in 200+ countries and supports 25 currencies. Stripe has businesses available in 47+ countries and supports 135 currencies. Analyze which option is suitable for your target audience and locality then choose the right one as per your needs.
Can I process transactions on WordPress without using a plugin?
Yes, you can integrate payment gateways with your WordPress site using APIs and code snippets generated by them. But this manual process is difficult and requires some technical knowledge. We suggest you use plugins instead.
Are PayPal and Stripe free?
PayPal is free unless you convert the currency. Stripe charges a flat rate based on the type of each transaction.
Choose the Right Payment Plugins for Your WordPress Site
All these 5 plugins have the required features to process online transactions properly. But you need to find out which one is the best for you. Look for security, ease of installation, simplicity of payment collection, information storage feature, and the ability to generate real-time reports.
If you sell digital products, Easy Digital Downloads can be a great choice.
If you have a WooCommerce store, PayPal Plus for WooCommerce can help you to a great extent.
You can use WPPayForm by Paymattic to enable both PayPal and Stripe for your WordPress website.
So, there's no absolute number one when we talk about the best payment plugins for WordPress websites. You need to choose the best one that fits your business goals, target audience, and region.
https://wphive.com/reviews/best-payment-plugins-for-wordpress/
Tanvir Faisal
Md. Tanvir Faisal is a Content Writer at WP Hive with 4 years plus experience in Content Writing, Copywriting, Proofreading, and Editing. He focuses on writing informative content that draws social media attention and enhances search engine visibility. To date, he has successfully developed useful content for many websites across all formats.

Subscribe To Our Newsletter