5 Best WordPress Community Plugins in 2022

Want to build an online community or social networking site? It's a lot of work, but it's worth it in the end.
Building an online community website is one of the most rewarding things you can do online. A community site lets you bypass the traditional way of doing business. It opens up newer and more effective opportunities for building relationships with your customers and lets your customers bond with their like-minded at the same time. This leads to more referrals and loyalty.
The more you allow people to communicate, the more likely they are to share their opinions and experiences about your business.
However, enabling community or social networking features on your website is complex, if you do it in the good-old coding. WordPress however, made it easy to build such a feature with just a couple of clicks.
In this article, we will talk about 5 of the best WordPress community plugins that are feature-rich and easy to use.
What Is an Online Community?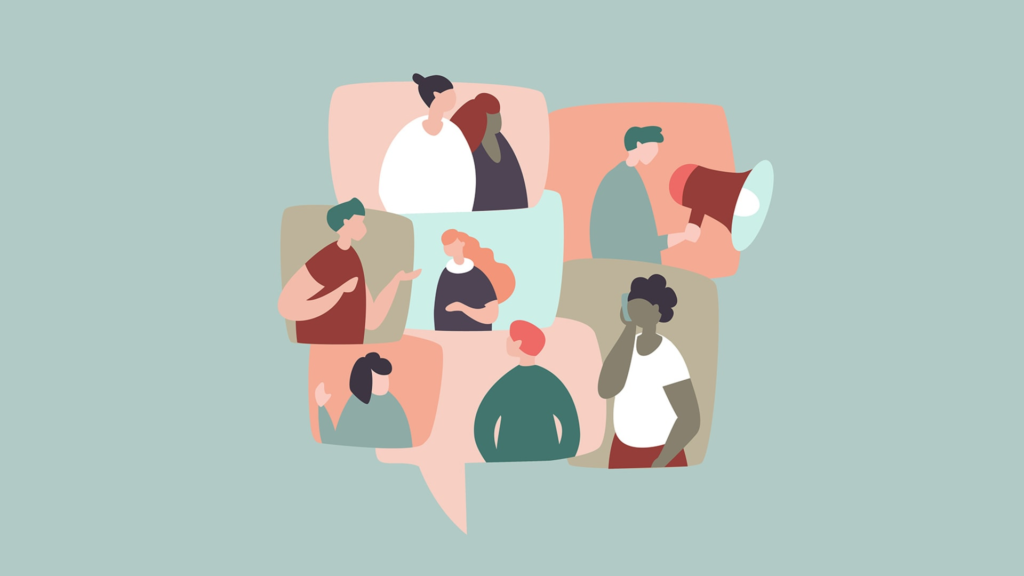 A community is a group of people who share common interests, goals, and/or experiences. The term "community" has multiple meanings in sociology. A community can be defined as an area in which people live and interact with each other, or it can be defined as an organized group of people who share a common interest or goal.
Online communities are a virtual version of the community we form in our daily. The Internet allows people to connect with others over vast distances at a very low cost. This connection allows communities to form around shared interests and passions, without borders.
These communities can be formed by an organization, business, or public figure. But most online communities are usually formed by individuals who have similar interests, hobbies, and goals.
Can You Build a Proper Community Website Using WordPress?
WordPress is the most popular content management system (CMS) in the world. It is arguable the easiest way to build a website.
With WordPress, you can start building literally any kind of site right away without having to worry about any coding knowledge. It has thousands of plugins that allow you to easily add features and functionalities to your site to meet your needs. That also includes a range of powerful WordPress community plugins.
WordPress community plugins can help you build a fully-functional social networking or community site with ease.
Since community websites are highly dynamic, many people wonder whether it is possible to build a properly-functional community website using WordPress. We want to assure you, that it is possible to build a comprehensive community or social networking site using this plugin because we did it as well!
5 Best WordPress Community Plugins


Let's check our favorite WordPress Community Plugins that will let you add community features to your site.
We have listed 5 plugins here,
PeepSo
Price: Starts from $180/site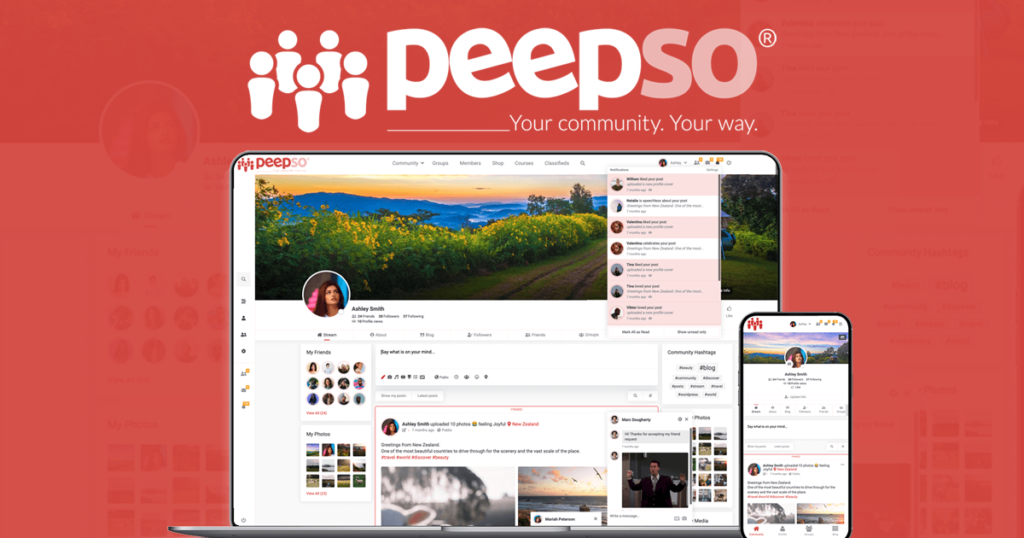 PeepSo is one of the most popular WordPress plugins to build community websites. It aims to be one of the feature-rich plugins and they are certainly on the way. You can just do a lot with their features, and integrations.
Key Features:
Personal profile for users
Ability to add friends
Building groups for connecting like-minded
Multimedia support
Chatting feature
Paid account & access control
E-learning features
eCommerce support
Third-party app builder (Mobiloud) integration
BuddyBoss
Price: Starts from $228/site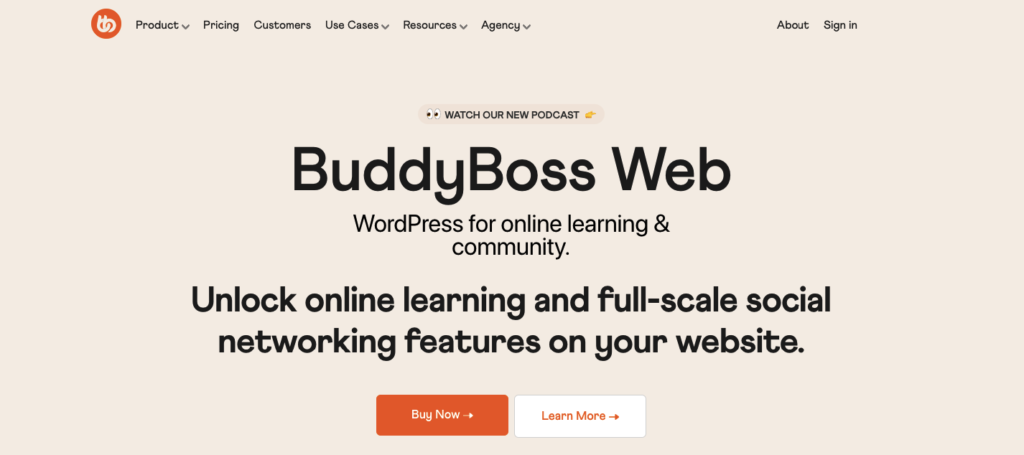 BuddyBoss is another great community plugin for WordPress. It is focused on an online learning community, but you can make any kind of social networking site as well. BuddyBoss also offers a native app that you can customize right from the WordPress dashboard.
Key Features:
Completely white-label
Community dashboard
Eye-catchy personal profiles
Connection features for users
Direct message, comment & mention
Notification
Advanced E-learning support (Courses & Online classes)
eCommerce support
Native app (sold separately)
And many more.
BuddyPress
Price: Free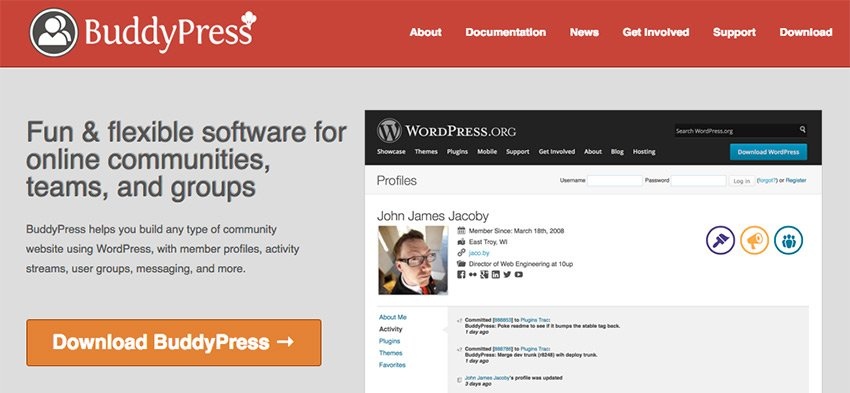 BuddyPress is the most popular modular community plugin for WordPress in terms of downloads. It is actively installed in more than 10,000 sites at this moment. The plugin itself is absolutely free, but you may need to use some third-party tool which may cost some money. It is also developer-friendly, meaning if you know how to code you can add additional features as well.
Key Features:
Micro-Communities
Social groups
Privacy settings
Email Notifications
Visibility Levels
Friendship Connections
Private Conversations
User Profiles
Activity Streams
Third-Party Integrations
UserPro
Price: Starts from $39/site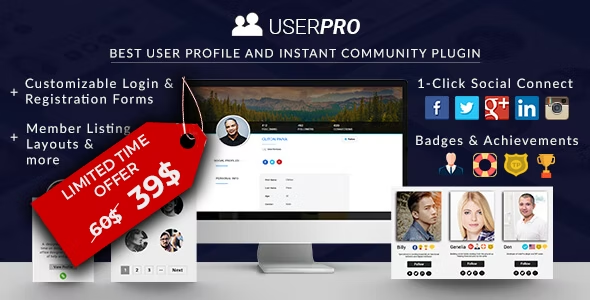 UserPro is another quality community plugin for WordPress. Although it lacks features compared to the plugins mentioned above, it still lets you create beautiful front-end user profiles and add some necessary social networking features to your WordPress site.
Key Features:
Customizable login and registration forms
User profile
Posts made by the user
Social activity stream
Follow/unfollow feature
User badges
Verified accounts, and much more
Ultimate Member
Price: Starts from $249/site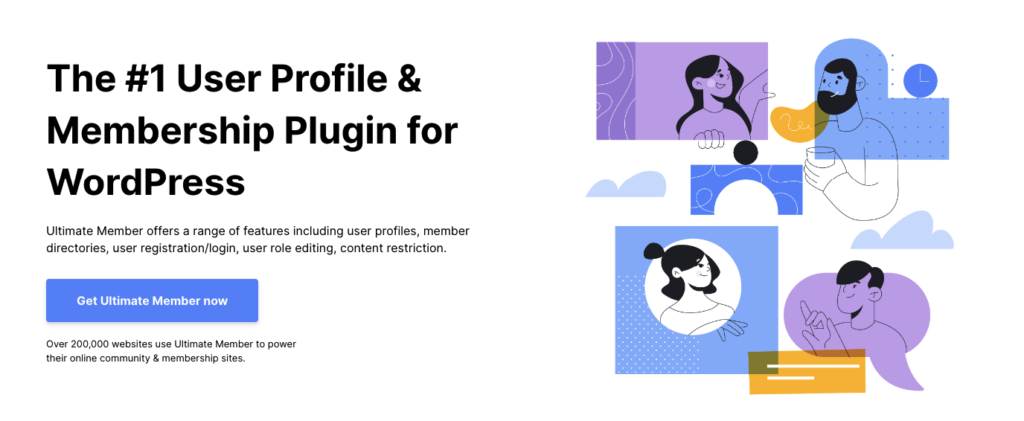 Ultimate Member is a WordPress plugin to design and build a beautiful community website with powerful functionality. Although, the plugin misses some key features like Chat, LMS integration, and app readiness.
Key Features:
Login & Registration
Custom User Profile
Custom User Roles
Member Directory
User Account Management
Access Control/Paywall
Custom Fields
FAQs on Community Plugins and Building WordPress Website
Now let's take a look at some commonly asked questions from our users and on the internet.
What are community plugins?
Community plugins help to add online community or social networking features to WordPress websites.
How do you create a community in WordPress?
It is very easy to create a community website in WordPress. There are a lot of plugins available that will let you build such a site with a few clicks.
Can I make a website like Facebook in WordPress?
You can use popular WordPress plugins like BuddyBoss or PeepSo to build a website like Facebook, Twitter, or any other social media.
How much does it cost to create a social media website using WordPress?
You would require a plugin to add social media features to your WordPress website, which will cost around $150-$300. In total, you can easily build a social media website for $1000.
Make the Right Move to Build Your Online Community in WordPress
WordPress is certainly the best tool to build most kinds of websites. That includes community websites as well. It does not matter even if you don't know how to code, cause the process is codeless.
In this article, we have shared 5 of the most popular WordPress community plugins that are full of innovative features to build your community website.
So why wait? Let's build your dream website. And if you have any questions along the way, you can ask them in the comment box below.
https://wphive.com/reviews/best-wordpress-community-plugins/
Faisal Sarker
Faisal is a tech blogger who excels at WordPress Content Writing. Apart from sharing useful info pieces that help people around the world, he also likes to travel and read books of all genres in his leisure time.

Subscribe To Our Newsletter