6 Best WordPress Testimonial Plugins Compared

Do you know 88% of consumers trust online reviews as much as personal recommendations?
Customer testimonials can increase the conversion of an online product or service store. In fact, sometimes people only opt for buying something from an online store, when they can find positive reviews.
According to a research by webFEAT, 72% of people make a buying decision online only after they read a positive review.
Therefore, it's no wonder that you are looking for WordPress testimonial plugins for your website. And make no mistake, there are a lot of options out there. However, we've narrowed it down for you!
In this post, we'll review six different WordPress testimonial plugins. We'll talk about what each plugin can offer you as well as the pros and cons so that you can find the perfect plugin.
Have fun multiplying your conversion rate!
What to Look for in a WordPress Testimonial Plugin


There are a lot of things that are needed to be taken into account when choosing WordPress testimonial plugins.
First of all, think about what you want these WordPress testimonial plugins to accomplish – do they merely have an informative purpose or would you like them also to showcase images?
How much control over the appearance of your website does the plugin give you as well as its overall usability? Not forgetting pricing: how much does the plugin cost and are there any extra features, like a social media review integration?
Overall, below are some things that you should keep an eye on when choosing a WordPress Testimonial Plugin.
Customization: Can you change what your testimonial will look like? Does it offer a unique design for each and every page that features them? Is there an option to make the color of the font match the background color chosen by the user?
Flexibility: Do you have control over how many testimonials you can show on a single page, or is this limited in some way?
Social Media Integration: Does this WordPress Testimonial Plugin integrate with various social media platforms such as Facebook and Twitter and able to display reviews right from those sites?
Mobile-Friendly: Do the testimonials look good on mobile devices? If so, is it responsive and can you create a specific template for viewing on smartphones or tablets in addition to desktops?
Templates: Is there an option of choosing from predesigned templates which already come preloaded with various advanced features such as social media integration, CSS animations, and more? What design options does each offer?
6 Best WordPress Testimonial Plugins – WP Hive's Picks
Testimonials are one of the most effective ways to build credibility and trust with potential customers. There are a lot of WordPress testimonial plugins out there, so it might not be easy to find the perfect plugin for your needs.
We narrowed down six different WordPress testimonial plugins that we think offer some really great features. Here is the list of the best 6 WordPress testimonial plugins.
Easy Testimonials
Strong Testimonials
Testimonials Showcase
Super Testimonials
WP Testimonial Slider
Testimonial Basics
Now let's discuss more about these above-mentioned plugins and start with the first one- Easy Testimonials
1. Easy Testimonials
Price: Starts at $99/year per website.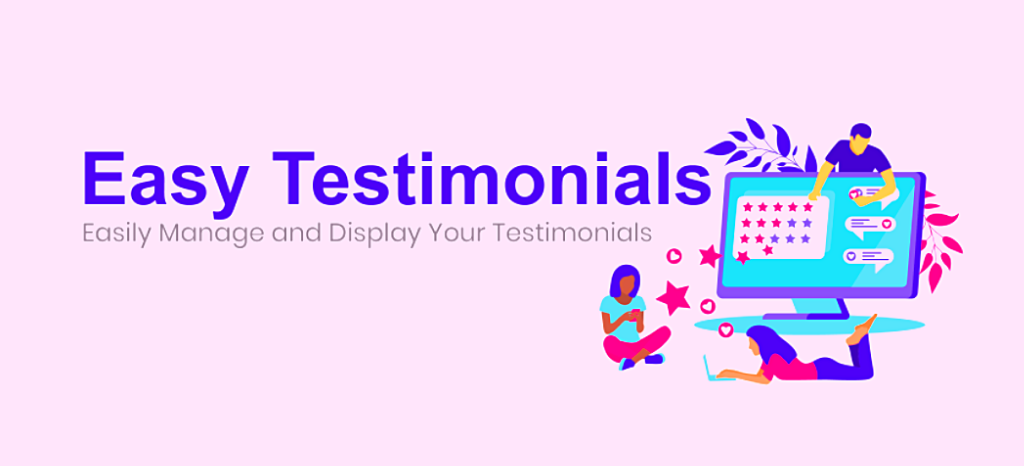 This WordPress testimonial plugin can be set up in just a few minutes, and it's loaded with features. Collecting new feedback is also very with this plugin. It's intuitive for users to manage the testimonials from their dashboard so that they don't have to go too deep into WordPress settings.
Pros:
It's easy to set up and manage from the WordPress dashboard.
There are more than 100 themes to choose from.
The testimonials are organized and displayed nicely.
Ability to import/export testimonials.
Rotating slideshow feature.
SEO friendly.
Cons:
2. Strong Testimonials
Price: Starts at $49 per website.
This is one of the best WordPress testimonial plugins. It's loaded with features that make it easy to manage testimonials and collect feedback from your customers. With more than 100,000 people using this plugin, why shouldn't you be a part of it?
Pros:
Beautifully designed templates.
Multiple testimonial submission forms make it easy to collect testimonials.
Your testimonials will be SEO-friendly thanks to the Schema Markup extension.
Custom properties to take charge of the customization on your hand.
Cons:
Lacks integration with Google & Facebook.
3. Testimonials Showcase
Price: Starts at $19 per website.

Comparatively cheaper than its counterparts, this plugin is great for creating a showcase of all the customer testimonials on your site, and it has an attractive design that will look good in any layout.
One thing many people like about this plugin is how effortless it is to install and use. You have the ability to choose from the grid or slider layouts, and they have over 15 layout customization in place. Sounds good?
Pros:
More than 15 layout customization options.
Start rating system.
Rich Snippets/Structured Data compatible.
Front-End submission form available.
The look and feel can be customized based on your preference, so you'll end up with something unique if you invest time into customizing this WordPress Plugin.
Cons:
It is very conventional and basic in what it can do. There are not many advanced features that other WordPress testimonial plugins offer.
4. Super Testimonials
Price: Starts at $19 per website.

This plugin makes it easy to manage testimonials with a lot of customization options. You can choose from five layouts and six beautiful themes that this plugin offers.
Super Testimonials is also an affordable and straightforward way to add testimonials to your website. Simply one of the best WordPress testimonial plugins out there.
Pros:
Comprehensive testimonial manager.
Option to show testimonials in a slider via a shortcode.
Six beautiful themes to choose from.
Five different layout options on offer.
Cons:
Support is a bit unresponsive.
5. WP Testimonial Slider
Price: Starts at $17 per website.

WP Testimonial Slide offers one of the best value for money when it comes to slider plugins. It's very affordable with an option to purchase a premium package at $17, which comes with loads of features and customization.
Pros:
30 Amazing Layouts with Grid, Slider, Isotope & Video.
Even and Masonry Grid for all Grid.
Desktop, Tab & Mobile Display Control.
Custom number of testimonials per page.
Ajax Pagination: Load more, Load on the scroll, and many more.
Cons:
The features are a bit complex to work with.
6. Testimonial Basics
Price: Free!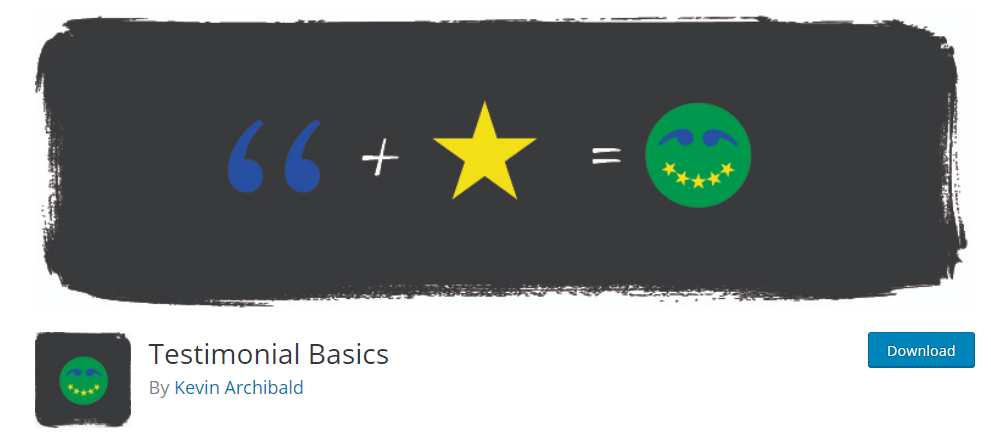 This is the only free option out of the six plugins that we covered. However, it still doesn't lack much from any front. It is a great WordPress plugin for those who can't spend any money on plugins but still want to have testimonials.
The only downside of this product is that it doesn't feature the most recent design and therefore might not be appealing enough for some people.
Pros:
This WordPress Plugin is free which means you won't need to worry about spending too much time or money before seeing whether your site needs another testimonial system in place.
4 layouts for content display, 6 for the widget.
5-star rating system.
Backup and restore testimonials
Cons:
It has an old-fashioned look which might not look as attractive as its pro counterparts since many sites are catching up with modern trends nowadays, despite how nice looking they may be at first glance.
Additional Mentions
So we have let you know about some of our favourite WordPress testimonials plugins. But there are so many good plugins that we had a hard time picking up the 6 best WordPress testimonial plugins for the article. But we don't want to leave out any good testimonial plugins!
So here are some of the plugins that are often equally good if not better than the one we picked.
Testimonial – Best Testimonial Slider Plugin for WordPress by Shaped Plugin: This is a well-built plugin with some good-looking templates on offer.
BNE Testimonials by Kerry Kilne: If you are looking for a plugin to add testimonials using a shortcode or widget, this can be a very good plugin for you.
WP Testimonials with rotator widget by WP OnlineSupport: Display testimonials in list view, in grid view, and slider testimonial with this good plugin. Also has a pro version.
Quick and Easy Testimonials by Inspiry Themes: One of the best WordPress testimonial plugins when it comes to completely free options to add testimonials on your website. Quick and easy.
Genesis Testimonial Slider by WPStudio: Add testimonials to the widget area or into a page or post. Shortcode or Widget, both feature is available.
Social proof testimonials and reviews by Repuso: Repuso monitors social media channels and connects reviews given by customers. All the reviews are collected to one dashboard, from where you can decide which ones to feature in widgets.
Simple Testimonials Showcase by PressTigers: This is a fully responsive & flexible jQuery carousel plugin to show testimonials on your website, effortlessly.
WordPress Testimonial Plugins – FAQs
What is the best testimonial plugin for WordPress?
Super testimonial is one of the best testimonial plugins for WordPress sites. Apart from the Super testimonial, here is the list of the 5 top testimonial plugins for you.
1. Easy Testimonials
2. Strong Testimonials
3. Testimonials Showcase
4. WP Testimonial Slider
5. Testimonial Basics
How do I add a testimonial in WordPress?
You can easily add testimonials to your WordPress site using a testimonial plugin. Just choose a plugin, install it on your site, and add testimonial within a few clicks.
What is a testimonial page?
You can show off how others have benefited from your product or service through your testimonial page. It helps to establish trust and encourages potential buyers to take action. Plus, having a testimonial page serves as yet another indexed page on your website.
Why are testimonials so important?
Testimonials are important because it helps to increase the credibility of your customers towards you. When a random person sees, people are talking good about you, he will be influenced subconsciously to use your products or services.
Where can I get testimonials?
You can get testimonials from your customers. If your customer is happy with your product or service, ask him to leave a positive review for you. Then highlight it on your testimonial page.
Wrapping up
We hope this blog post on the best WordPress testimonial plugins has helped you to choose one that will suit your needs. Remember, every site and business is different so it's important to do some research before making a decision!
The best WordPress Plugin for Testimonials in our opinion is Super Testimonials. The plugin features a modern design and it's easy to install, plus you can even try the Live Demo before downloading anything!
What's your favorite testimonial plugin? Let us know in the comment below!
https://wphive.com/reviews/plugins/best-wordpress-testimonial-plugins-comparison/
Faisal Sarker
Faisal is a tech blogger who excels at WordPress Content Writing. Apart from sharing useful info pieces that help people around the world, he also likes to travel and read books of all genres in his leisure time.

Subscribe To Our Newsletter