Image Creation Tools to Create SEO Friendly Images for WordPress Blog

SEO optimization is more than just the word content. Using high-quality, relevant images will also increase its effectiveness. When you are especially running a WordPress blog, you know how important a blog image is.
It is often noticed that a WordPress website with great content also takes care of the images on site – like how to choose a color theme, font styles, and image formatting. Thus to do that, you must familiarize yourself with some of the best image editing and image creation tools for SEO.
In this article, we are focusing on why your WordPress site needs unique images and some of the best tools to create those images.

The Need for Unique Images in WordPress or Any Other Website
Someone well said – "If your pictures aren't good enough, you're not close enough."
In the case of your WordPress blog or website, images are often used to tell the context. If you are using an image in your blog posts you are using them to explain your points. While in case of selling something you can show with an image that how your product or service is better than the others.
There was a time when website owners just used to pick the images from Google without looking at the copyright, but with the evolution in Google guidelines they are much aware now. They either use their own unique images or give an image credit.
Frankly, experienced website owners don't use images with copyright and follow the Google's given criteria. So for creating unique images, we are listing some of the tools that will help your designing process.
7 Top Tools to Design Your WordPress Images are:
Canva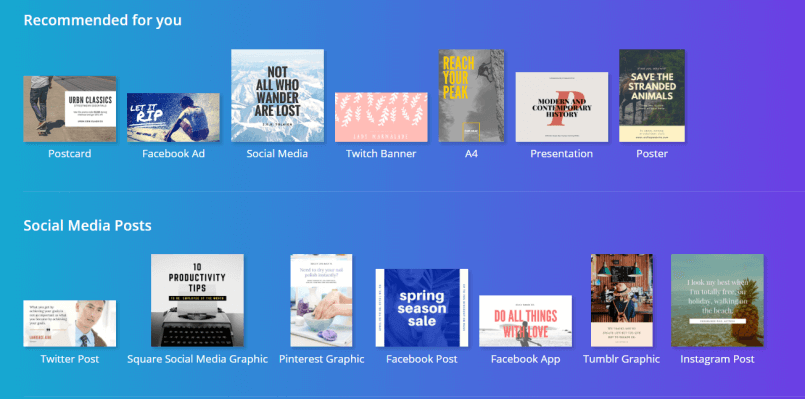 When it comes to free online Image creation tools, Canva is currently leading the charge. It has unique templates and various features. Also, if you opt to avail of its advanced features, it will only cost you a few dollars.
Some more advantages of Canva are their vast collection of free images, font styles and template sizes. Canva is an amazing tool that you can use for your WordPress blog to take benefit of their extensive features and functionality to create engaging visual content. From blog graphics to social media posts to YouTube thumbnails – you can design anything with Canva and give boost to your WordPress marketing strategy. The dimension for images is fixed in Canva, so it is easy and you don't have to do it yourself.
BeFunky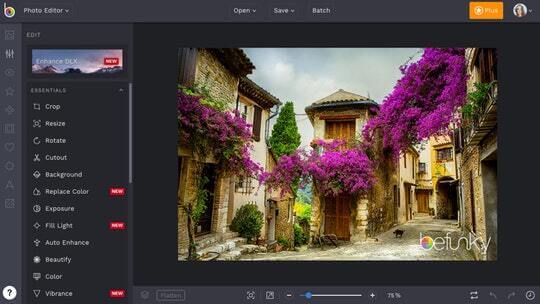 With BeFunky tool, you can edit pictures into a picture you desire – no pricey software required to operate. BeFunky Photo Editor has amazing enhancement tools to give lighting effects, and to remove digital noise, fuzziness, and other common picture related problems. So, if you are looking for an image creation tool for SEO that has no fuss, BeFunky might be for you.
You are not required to create an account to edit or create images. Moreover, its advanced feature can be accessed at extremely affordable prices.
Pixlr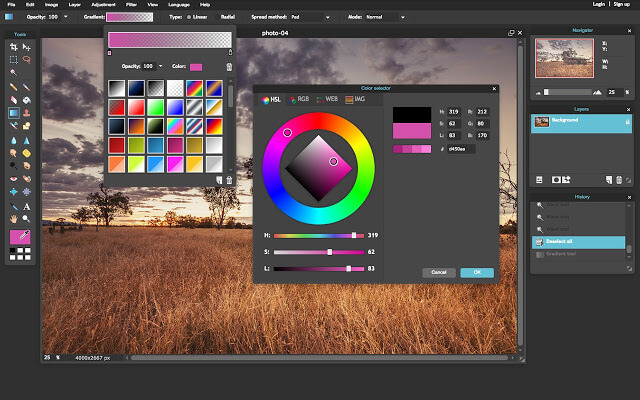 For all your pictures and graphic editing needs, Pixlr can also be a good option. If you are a pro in image designing, this tool is definitely for you. Although Pixlr is not exactly beginner-friendly, it is useful for deep image customization. It is a good alternative to Adobe Photoshop if you are looking for a less expensive option.
Web Learners who just started a WordPress Website or Blog can begin with using Pixlr as they won't need to invest in expensive licensed software.
Stencil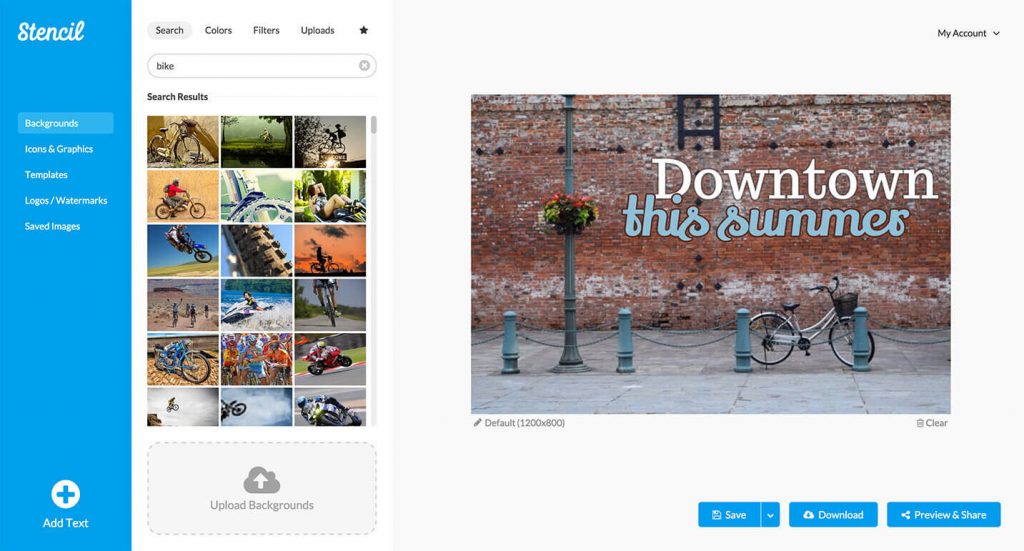 Stencil is one of those image editor tools that offer a fermium business model. It is advantageous if you only edit fewer than ten images because you can use it for free. If you want to access its advanced features or edit more images, you need to create an account and subscribe to a membership. However, the membership subscription is fairly affordable.
When you create or edit images for your WordPress website, Stencil gives you option to choose from over 2,200,000 spectacular royalty-free photos (high resolution and perfect sizes).
Piktochart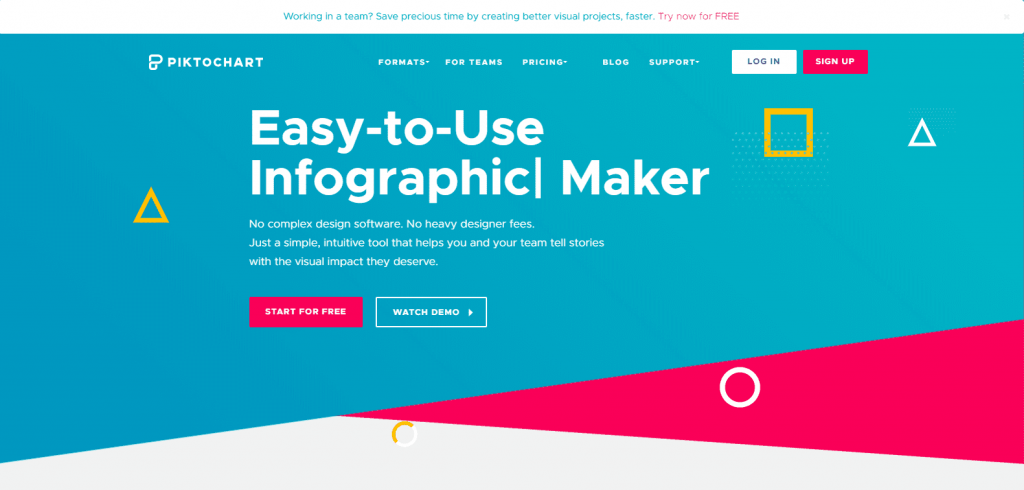 For your WordPress blog you can use infographics to better represent content in form of steps and visuals. Piktochart is the perfect tool for creating infographics images. It makes infographics less time consuming and easier so that you would not need to spend money on hiring professionals. It has a free trial period that you can use to your advantage as well.
Easy steps to operate Piktochart involves – choosing an infographics template, selecting height & width, change color, objects or text as per the need, just copy and paste elements from one infographics to another and publish. So it is really quick.
Snappa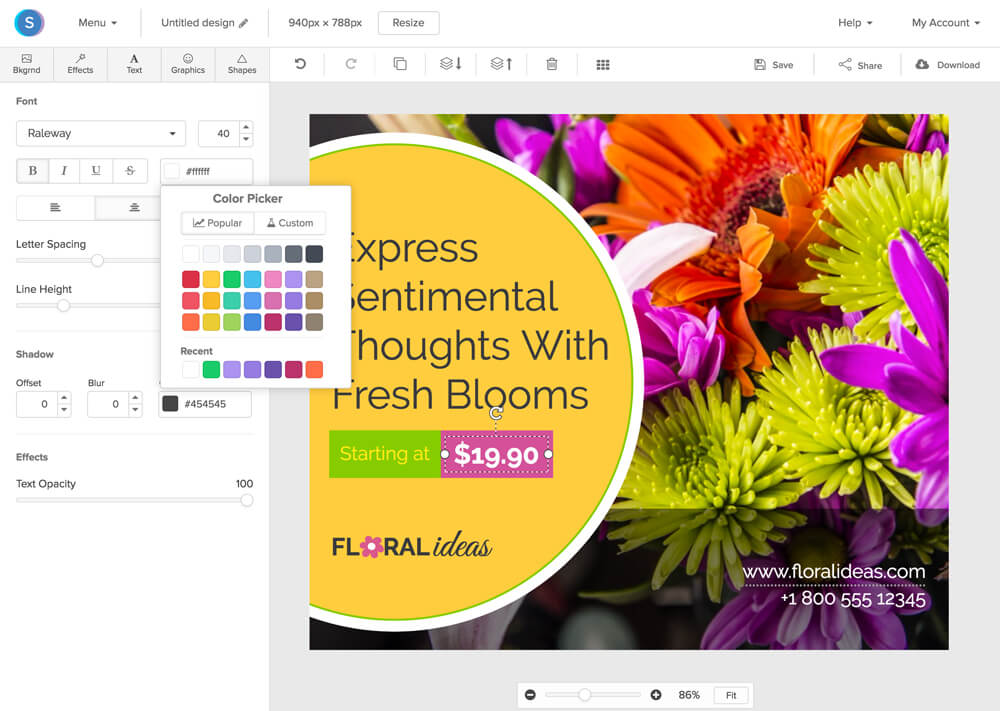 Snappa is similar to Piktochart and Canva. It offers a lot of features for photo editing. What sets Snappa against the other photo editing tools out there is that you can share your images directly from Snappa to other social media sites. This feature saves your download time and ensures the quality of your pictures.
PicMonkey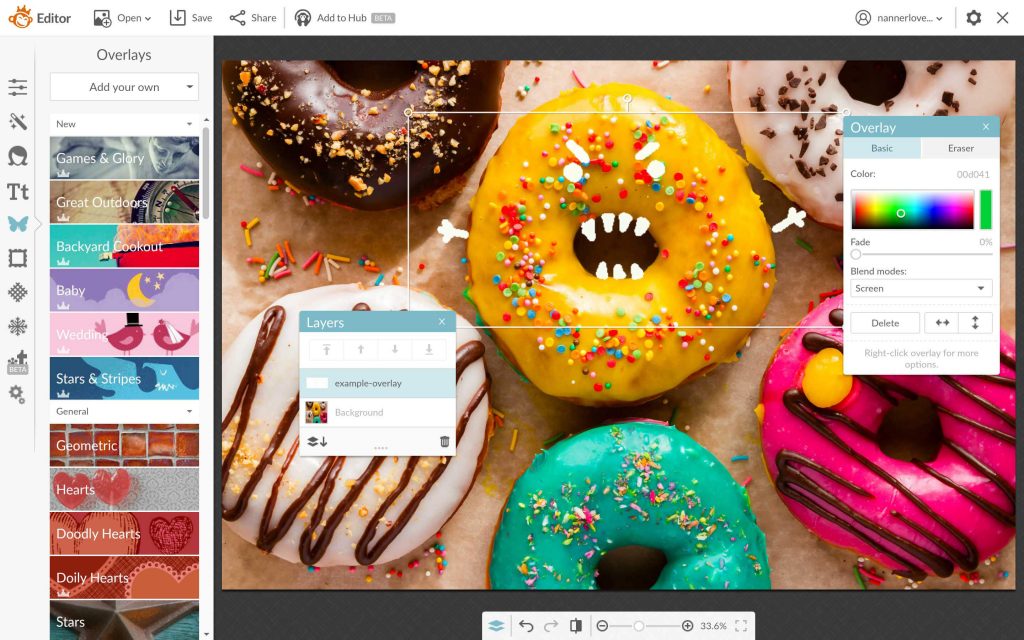 PicMonkey is also another useful photo editing tool. The difference it has with other tools is that it has a collage maker feature, and it could also be used for graphic design. Aside from that, it is compatible with both mobile devices and desktops.
PicMonkey used to be entirely free, but they now make you pay for the images you save. However, it is still affordable compared to other tools.
Bottom Line
Images are essential in gaining rankings, shares, and traffic, which are fundamental goals of SEO for your WordPress website. However, not all photos can fit your content, and you sometimes have to make them yourself. So these tools will be fun to use when you need to design images.
Because, nothing beats having an original image for your WordPress blog or website.
This is why familiarizing you with the best image creating tools and image editing services is vital. Hopefully, the tools mentioned above will help you with this. Some of them are free, and they are mostly easy to use even for beginner image editors.
https://wphive.com/seo/image-creation-tools-for-wordpress-blogsite/
Editorial Staff
Editorials from WP Hive staff.

Subscribe To Our Newsletter