How WP Hive can Assist You to Take Data Driven Decisions

Where will you get the Gorgeous designs, strong features, and the freedom to build anything you desire instead of WordPress? It is priceless and free at the same time.
35% of website owners use WordPress. Not only part-time bloggers but also the biggest news sites try it to build attractive sites. And, most importantly it is super friendly to handle. Even if you are a beginner you don't need an expert developer to customize it according to your need.
You will find 55,000+ plugins to assist your website and meet your every need. WordPress has attractive features like-
Customizable Designs
SEO-Friendly
Responsive Mobile Sites
High Performance
High Security
Powerful Media Management
Easy and Accessible
But still, it is not enough to take a data driven decision. Well, we have struggled in different sectors.
Why WordPress.org isn't Enough to Make a Data Driven Decisions
So, you may be shocked after reading this question. It doesn't come in mind all of a sudden. Take a look below and we are sure you will agree with me.
No way to find plugins with various categories
Hard to Find the right plugin for the right job
Design is very old and not very thoughtful
Cannot compare two similar plugins
Suppose you need to install a form plugin. But, if the name is unknown to you, you have to rely on Google's data. WordPress can fix this problem for better user experience.
What if you get an option where you don't need to face these issues?
So, introducing WP Hive, a better version of the WordPress repository, where you can-
Easily discover new plugins or popular ones with relevant filters
Test plugin for better insights with WP Hive testing tool
Get to know the latest PHP version compatibility, PHP error, Javascript error, database footprint, memory usage & more
Compare two plugin side by side
Therefore, you can go with WP Hive to check out what it is serving you which is not available on another site. Let's dig deeper.
The Functionalities of WP Hive that can Help you to Take a Data Driven Decisions
WP Hive is built for advising the best decision. It will provide the data that you just need to choose the right plugin for your site. And, the important part is the data driven decision will be the best. There will be no mistake at all.
Conduct Smart Plugin Seacrh through WPHive
If you are in search of plugins then go to the WP Hive homepage and start hunting the plugin by its name.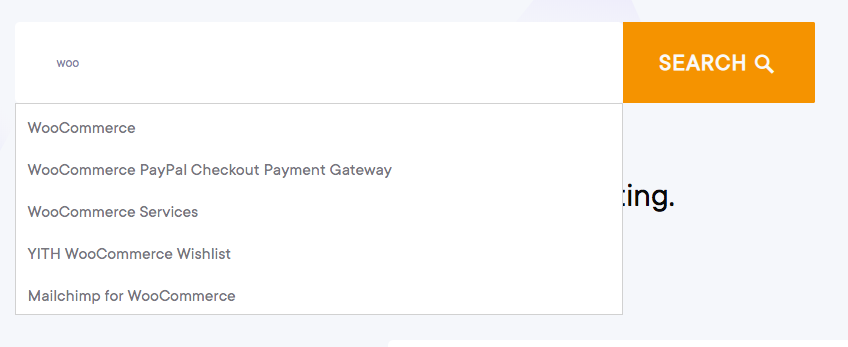 And, now scroll the page, a lot of really interesting data will appear in front of you including-
Minimal impact on memory usage
Minimal impact on page speed
PHP errors, warning, notices
Javascript issues
Latest PHP version
Latest WordPress 5.4 compatible
Optimized database footprint
Activation errors
Resource errors
Frequently updated
Problems during tests in WP Hive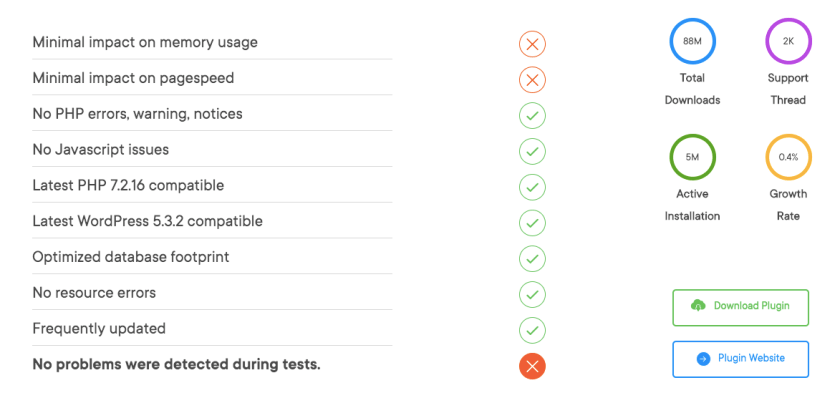 It's not the end of it! WP Hive measured each plugin and its impression on the server's memory. And, you can watch all the details in beautiful charts.
Discover Plugins and Theme by Category
In the Discover Plugin page, you can not only find plugins but also themes. In WordPress, we can only get the plugin, if we know the name. But here WP Hive has made some difference to help you entirely. 
Suppose, you need a plugin that will assist you in SEO factors. So, follow the image below.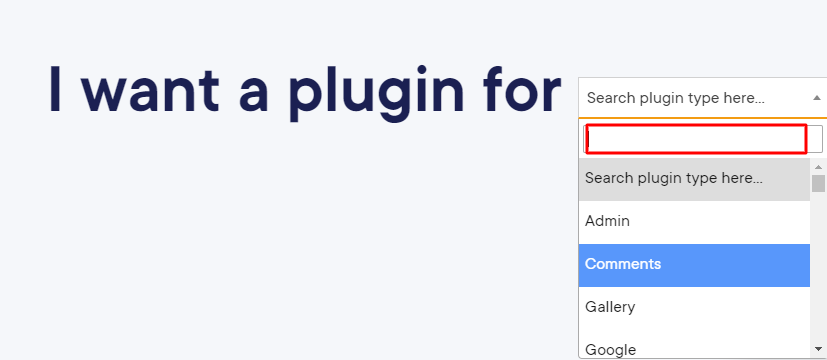 After searching for SEO, you will get insights like the image below.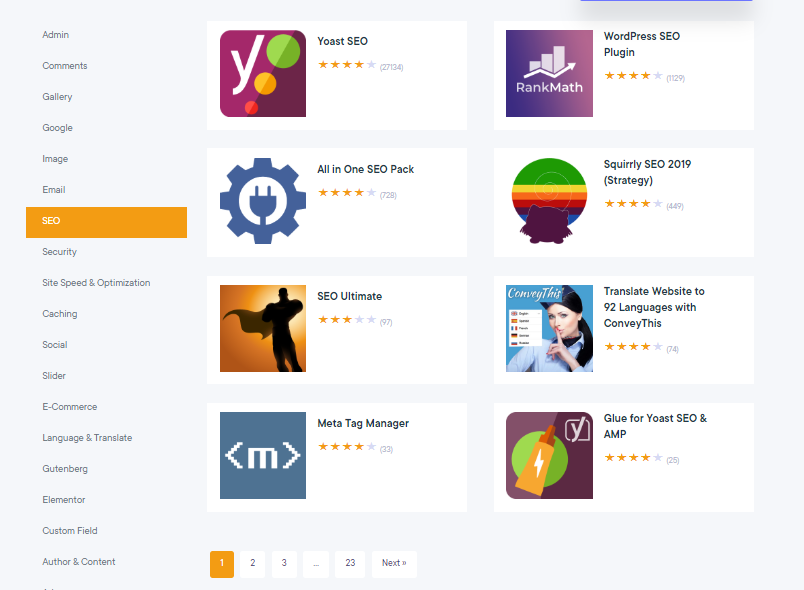 You can even find it according to the popularity by using this filter. Click to get more options.
Here is the layout of the theme categories.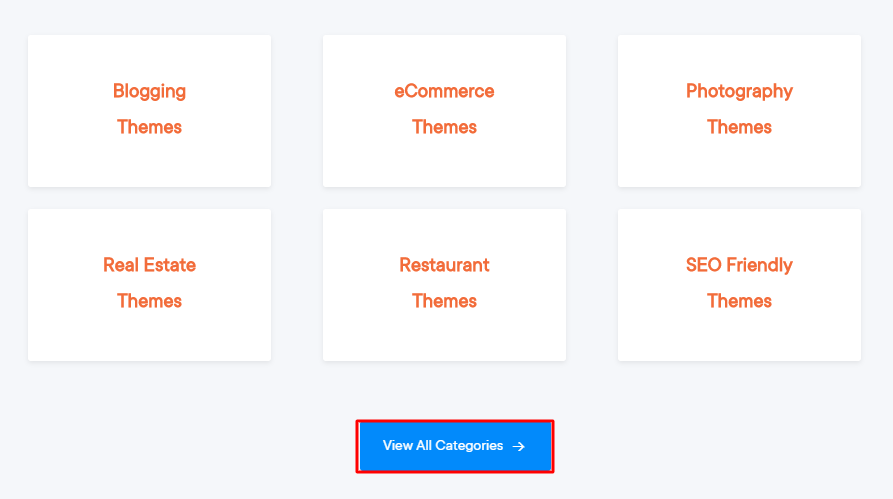 Compare Plugins Side by Side, WP Hive Will Tell You The Winner
One of the most novel thing about WP Hive is that you can examine two plugins side by side. You can analyze it in Compare Plugins page.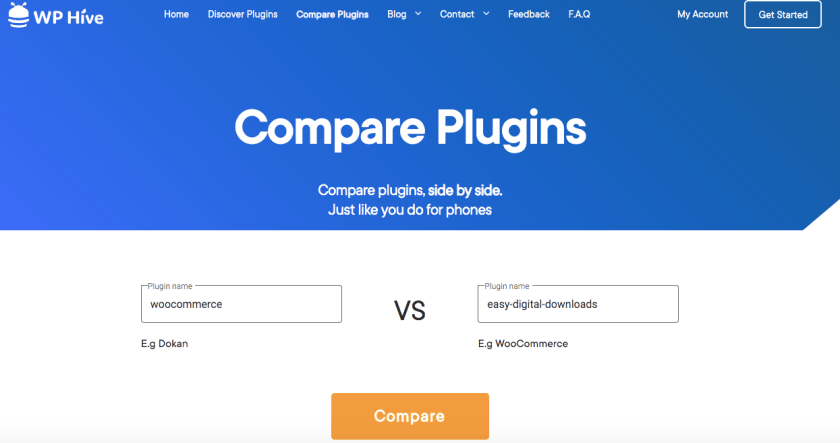 After you input and press the Compare button – WP Hive provides you a table-style comparison of speed, memory consumption, and lots of other parameters. Check it out in the image below that how it will massively help you to choose between two plugins.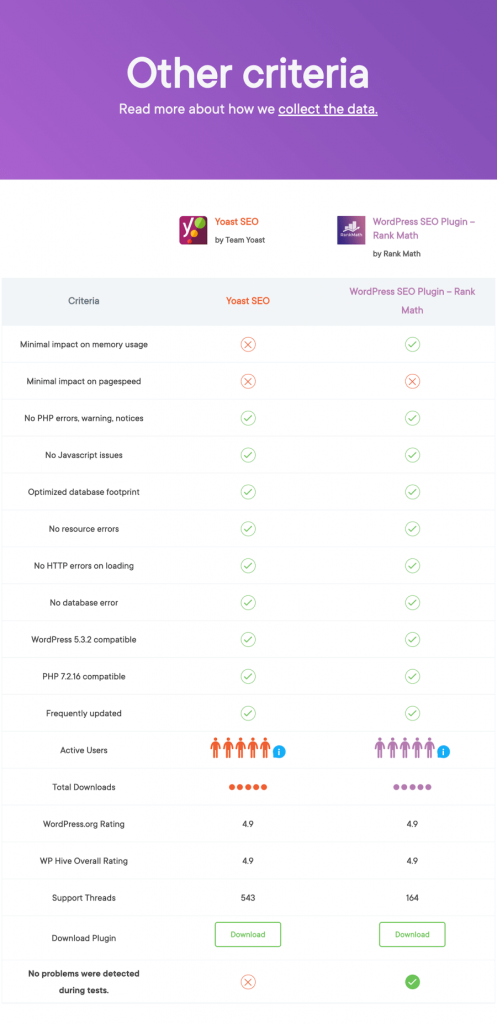 Apart from that, there are two winner sections which calculated by average page speed impact and average memory usage.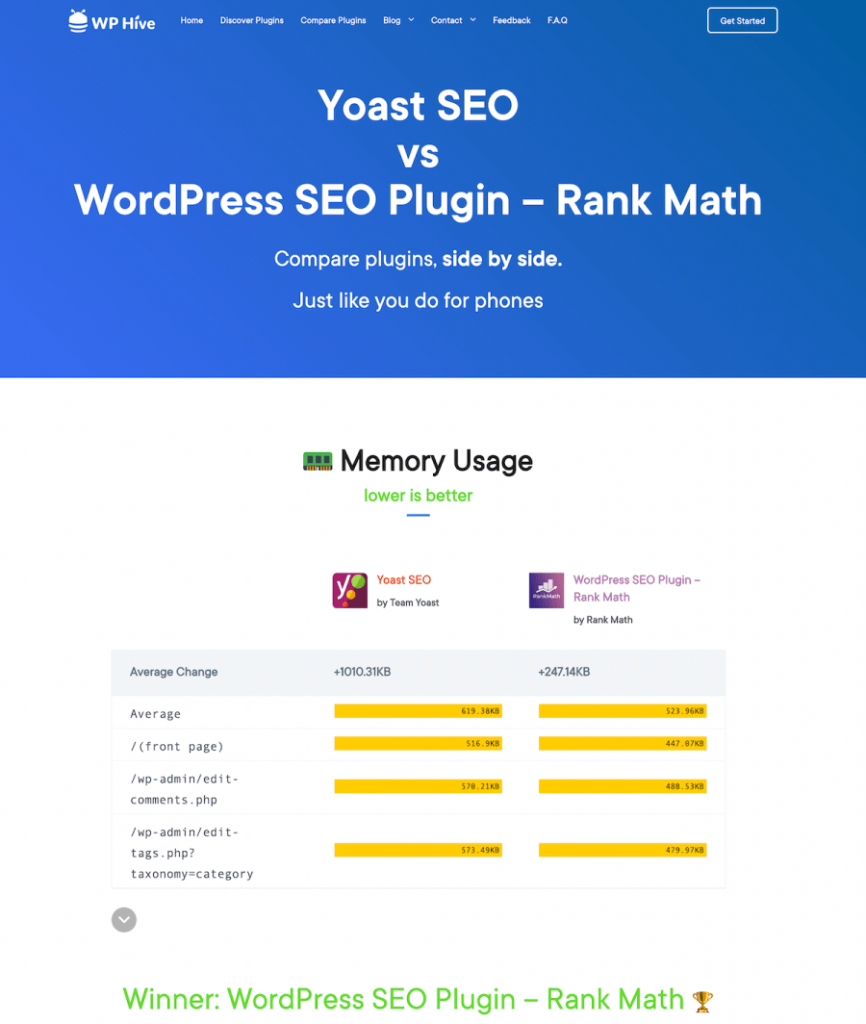 You will get all this information on the compare page.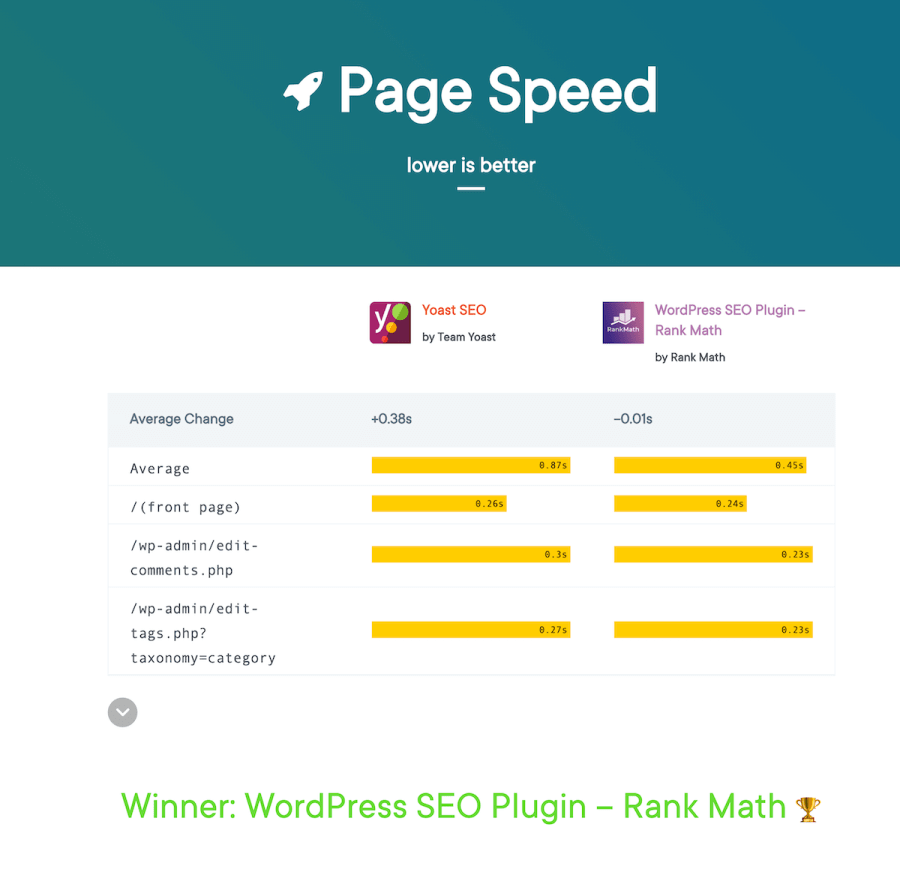 Over To You
So, have you tried the ways of getting the best plugin by WP Hive? If not, then do have a drive. We can bet you will get amazed by the magical moves that you have not seen before.
Taking a proper data driven decision is really long if you don't reach with appropriate information. In that case, WP Hive can be your best buddy.
We have many exciting features outlined already for WP Hive for the next couple of years. For example, we will be rolling out multiple plugin comparisons in the next few months.
Share your experience with Hive in the comment section below. We are eager to hear from you.
https://wphive.com/reviews/why-wordpress-org-isnt-enough-to-make-data-driven-decision/

Subscribe To Our Newsletter