How to Start an Amazon Affiliate Business on WordPress in 2023

Are you worried about your regular income and looking for ways to create some passive income source? You will find tons of popular ideas both on Google and offline. But most of them will require you a considerable amount of investment for starting a venture.
If you are looking for risk-free ways to generate money within minimal investments, affiliate marketing could be the ultimate option. In this process, you don't have to stockpile products. You can make a handsome amount by selling others' products from your website and making a commission.
Amazon is one of the most popular platforms for affiliate marketers. This article will explain to you how to start an affiliate Amazon store on WordPress. But before that let's answer the question- what is an Amazon affiliate store?
What is an Amazon Affiliate Store?
An Amazon affiliate store is an online store or eCommerce website that promotes products listed on Amazon.com. The main task of an affiliate marketer is to pass qualified traffic to Amazon through the product links published on his website.
And for this, the site owner has to publish fascinating web content on these products quite regularly. When someone completes a purchase using your product link, Amazon rewards the affiliate partner with a commission.
There are many reasons why you should opt for an Amazon affiliate store. For example.
Amazon has millions of products available from where you can easily classify your niche-oriented items.
You can start Amazon affiliation with very little capital.
Amazon will continue to pay you a commission even if visitors purchase different items from your link.
This is a trustworthy and reliable platform to make money.
Now you know what is an Amazon affiliate store and its benefits. You might be wondering how to create an affiliate Amazon store on WordPress. We're going to break it down in the next section.
How to Create a WordPress Site for Affiliate Amazon Store
Like any other online business, affiliate marketing starts with a niche selection. We hope you already have a profitable niche choice.
However, If you are still struggling to find out a perfect niche, check out this article ultimate Guide to eCommerce Market Research. After that keep reading the following parts.
Create a Website on WordPress
Here, you need to complete some basic tasks for creating an Amazon store on WordPress. These are applicable to any other site as well.
1. Register a Domain Name
The domain is an easy-to-remember online address that people type to find your website on the web. Have a good budget of time to find out and buy a snappy and eye-catchy domain name. Better if it matches your niche choice.
Namecheap, Godaddy, Google Domains, Dreamhost, Bluehost, etc. are some of the world's most popular domain registrars.
2. Select a Web Host
You must identify a reliable hosting service provider to make your content 24 hours available online. Globally, some of the most reliable hosting service providers are Bluehost, WP Engine, Hostgator, Alibaba, Cloudways, and Kinsta.
3. Install WordPress
If you want to avoid this technical part of installing WordPress, you can hand over the task to your hosting provider. They may do it free or charge you a minimal amount for it. However, you want to do it manually:
Download the latest version of WordPress,
Upload all the zipped files to your hosting account after unzipping
Create MySQL database,
Fill up the required details
Finally, run the installation in cPanel
Next starts the customization parts. You should do these according to your niche and web type. Let's see how to do it.
Select a Theme for Your Affiliate Site
Themes will help to customize your web by color, shape, design, template, typography, and animation. It adds an eye catchy flavor to the web appearance.
If you are looking for clean, fast-loading, and lightweight themes with advanced SEO optimization, you can check out the following list.
1. Divi

With hundreds of layout packs and ready-made templates, Divi allows you to get ready your web appearance in just several clicks. It has a rich layout library, drag-and-drop builder, and custom CSS control. You'll find tons of customization options available in it.
2. GeneratePress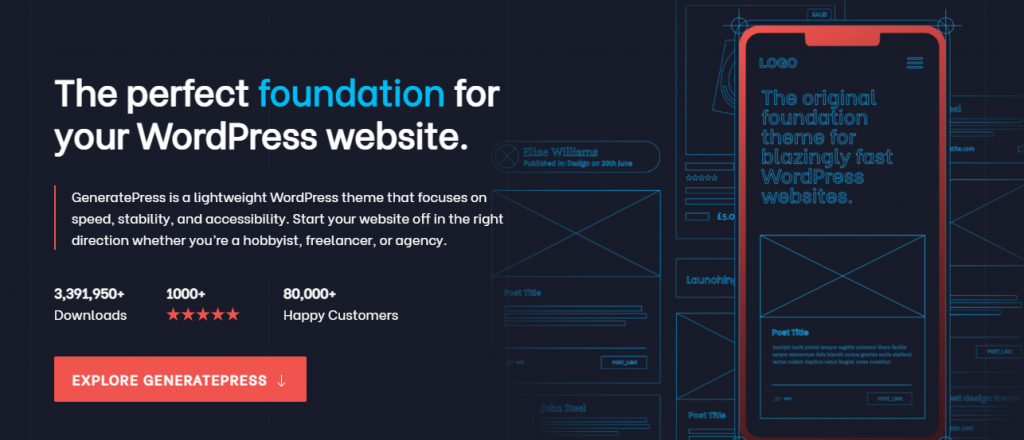 GeneratePress is a super-responsive and performance-focused WordPress affiliate theme. In addition to simplifying your customization, it will take care of your web speed, security, reliability, and SEO optimization.
3. OceanWP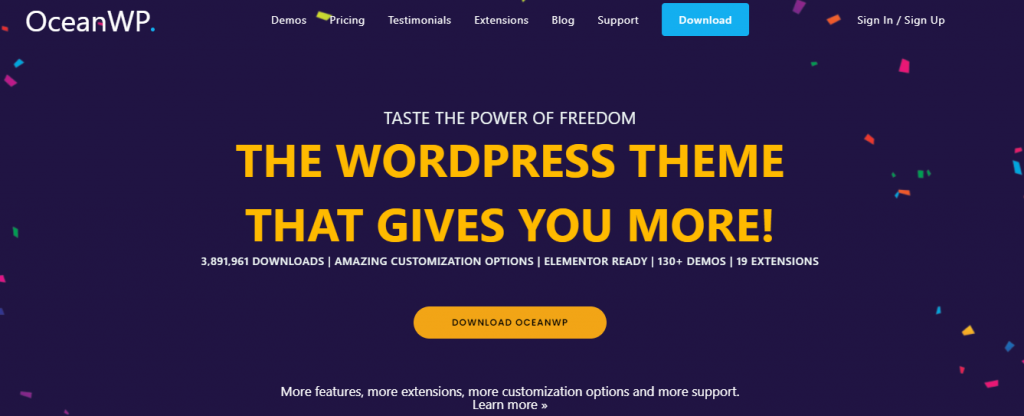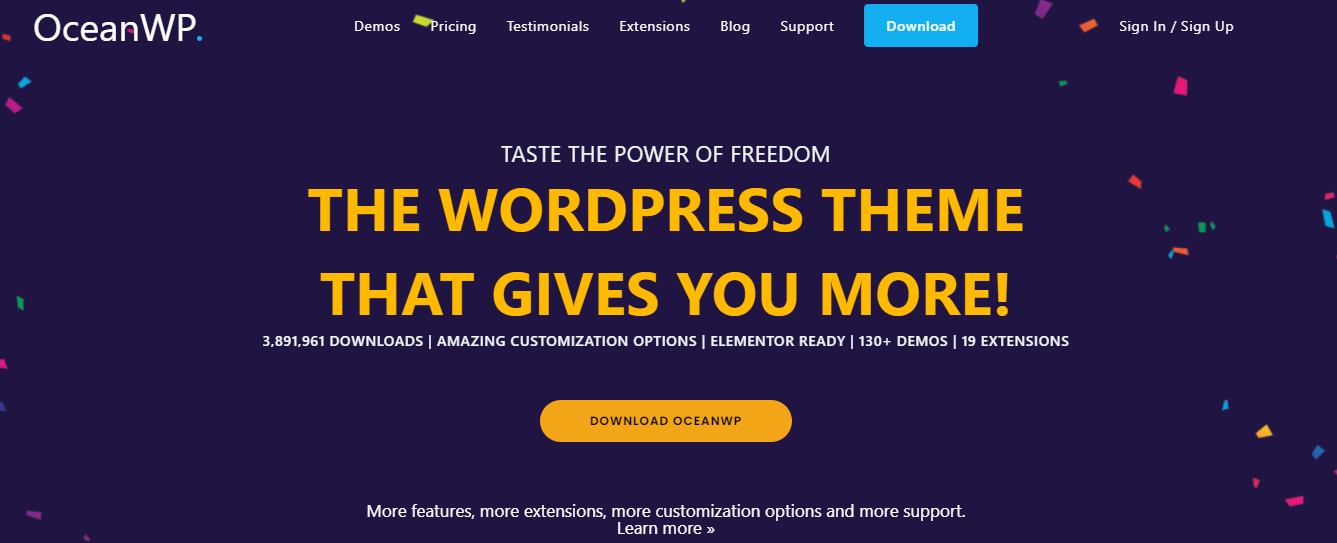 OceanWP is a lightweight and super-fast WordPress theme with dozens of pre-design demo sites available. This theme is compatible with Elementor. So, you can easily customize your web pages to make them look as you want.
4. Astra


Astra is one of the most popular, multipurpose, and elegant WordPress themes which you can use for affiliate sites as well. You will get tons of demo websites in it. Using its custom backgrounds and color choices, you can modify your website to match your niche.
5. Clipper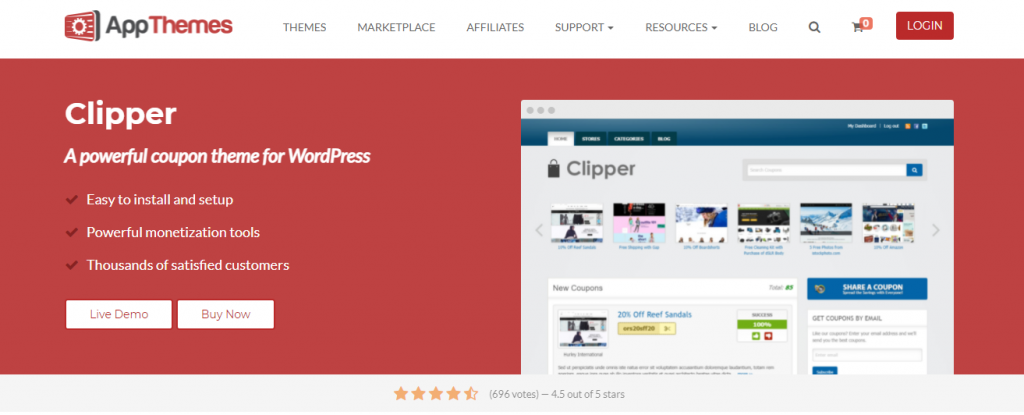 If you are looking for a perfect coupon-based affiliate theme for WordPress, Clipper should be on your checklist. Clipper offers advanced link cloaking, Adsense support, a dedicated blog section, and so on.
6. Splash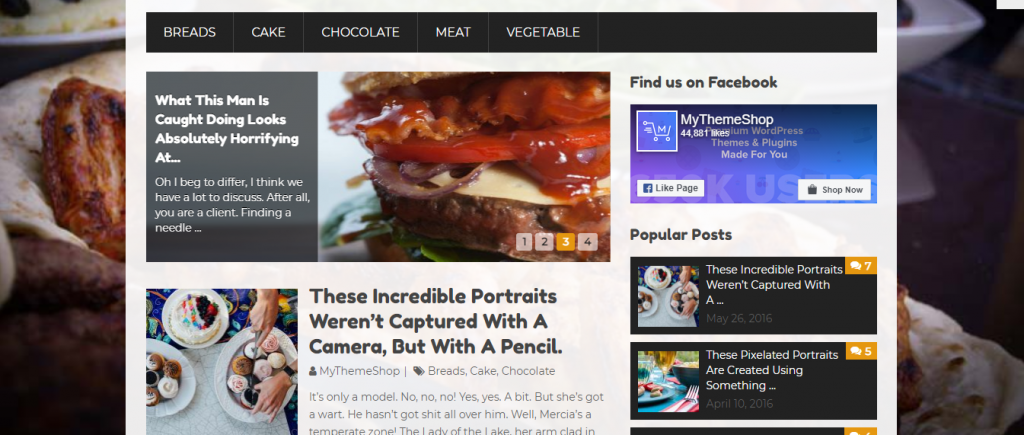 If you are looking for an excellent SEO-friendly WordPress theme with an in-built review system, Splash can meet your needs. It allows customers to rate and review affiliate products by star ratings and comments. Splash is social-media integrable and easy to translate into other languages.
7. Binder Pro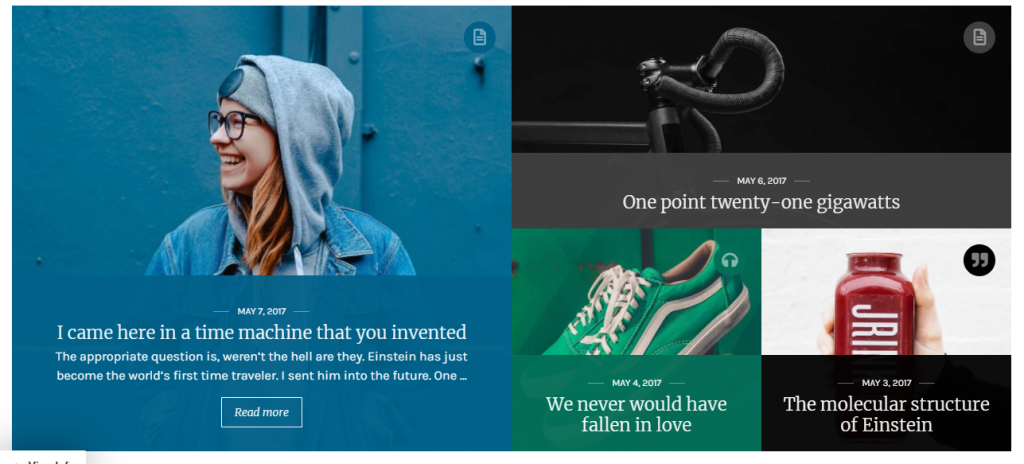 Binder Pro has an elegant and magazine-style layout. Those who love to write rich content for their affiliate blog post must check out this theme. Like the other themes, this one has demo websites, a 1-click importer, easy customization, and advanced SEO options.
All the themes we have discussed above are tested in terms of functionality and quality. Some of these are dedicated only to affiliate sites and some are multipurpose. So, make up your mind and focus on your requirements to choose a perfect theme.
Choose a Plugin to Manage Your Affiliate Amazon Store
Affiliate plugins make it easy to manage product links, maintain product information accuracy, and reduce many hassles. Suppose, you manually input product prices. Days later, Amazon updates its prices which you fail to notice.
What happens next? Visitors will not look at your site as a trusted one.
However, you can use an affiliate plugin to avoid such embarrassing situations. There are many other reasons why you should opt for quality affiliate plugins.
Now let's have a look at the plugins you should consider using for your Affiliate Amazon store.
1. AAWP

AAWP is a popular premium plugin for WordPress. This is also known as Amazon Affiliate WordPress Plugin. It helps Amazon affiliate sites to manage Amazon product links. It also makes things easy to create product widgets from Amazon product links, create product comparison tables, and make them visually appealing.
You can create new release lists, create best-seller lists, and use many other ways to promote products. Another exciting feature is geo-targeting affiliate links. Using it you can automatically redirect buyers and visitors to country-wise local Amazon domains.
2. AmaLinksPro

AmaLinksPro has a drag-and-drop product comparison table builder by which you can customize rows and columns to display information most attractive way. It uses an API to maintain the information accuracy about your products on your website.
AmaLinksPro allows you to track interactions on your comparison table and clicks on your product links using Google Analytics. API makes it easy to directly import Amazon product titles and images to the website.
3. AzonPress

This is another premium Amazon affiliate plugin. Like the others, you can use this plugin to create enticing product comparison tables, widgets, lists, boxes, and grides.
AzonPress makes things easy to monitor referral links very accurately and uses shortcodes to decorate the online store. You can configure geo-targeting affiliate links to redirect visitors to their country-specific Amazon domains.
4. WooCommerce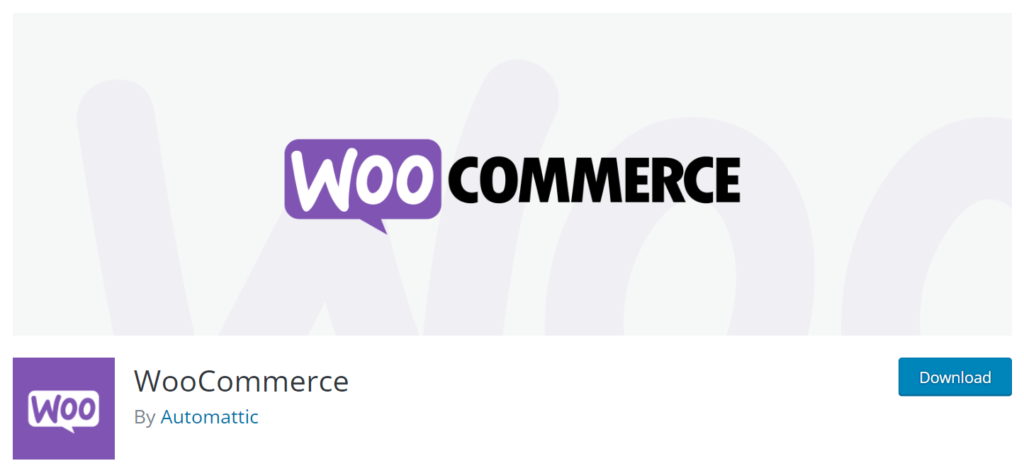 If you're looking for a free plugin to add affiliate products to your site, WooCommerce could also be a useful alternative for you. But with this plugin, neither you can import product titles and images, nor you can create tables, lists, grids, and widgets.
When Amazon changes its product prices, you have to change them manually on your site. However, if you are new to affiliate marketing, you can use this plugin, as it is completely free.
Other Plugins Which You Will Need for Setting Up Amazon Store on WordPress
Right after creating an affiliate site, you have to promote your web products on various platforms to receive traffic and impressions. Also, you must take care of its backup and security issues. Here is a list of some plugins that can make tasks easier.
1. Rank Math SEO

Rank Math SEO gives you full control over all your web content for on-page SEO optimization. The free version of RankMath is top-notch. It has Google Schema Markup, Rich Snippets, Search Console, 404 Monitor, Local SEO, Breadcrumbs, Sitemaps, Role Manager, and so on.
It allows you to optimize your posts with unlimited focus keywords and gives multiple LSI keyword suggestions. You can use Rank Math SEO for multisite projects as well.
2. Akismet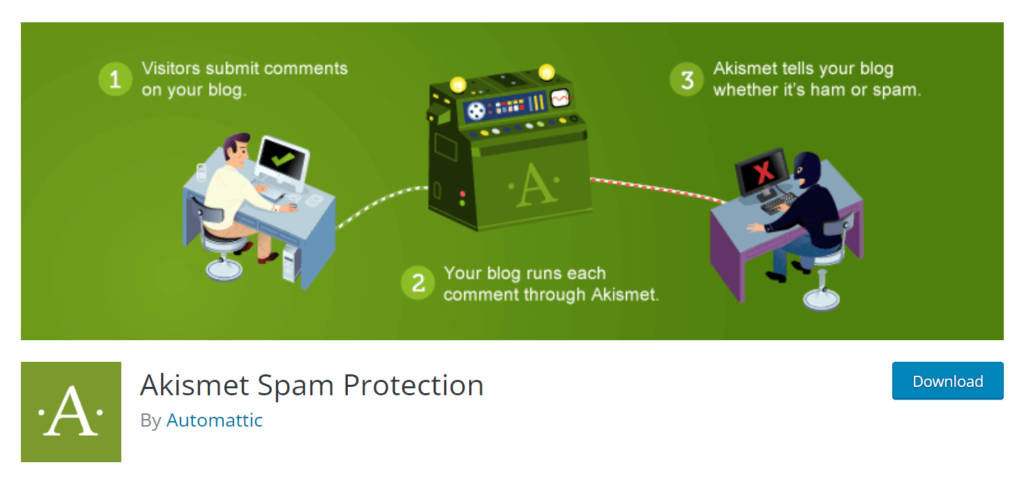 Akismet saves your website from different types of spam attacks (such as trackback, comment, and contact spam). Every time when someone posts a comment on your blog, Akismet filters it using its own global database to block malicious elements.
3. WP Super Cache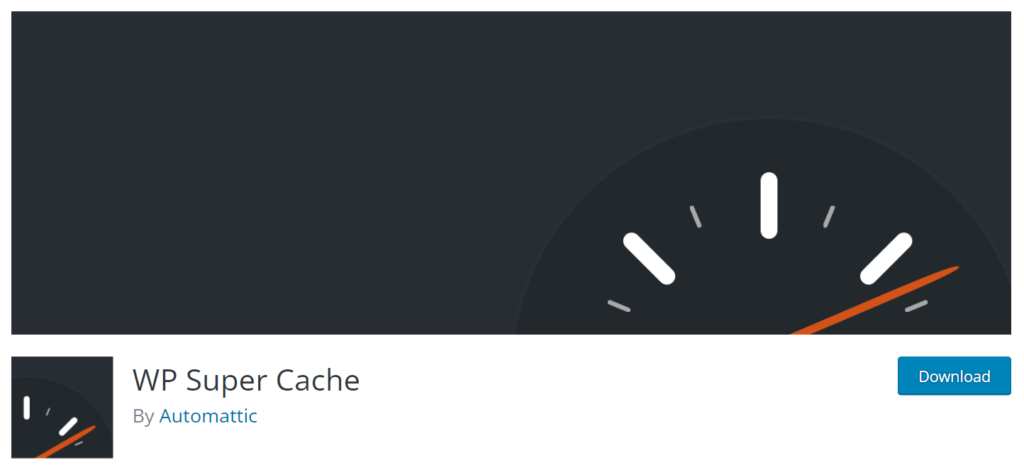 Once you install this plugin, it keeps a copy of your web pages in a static HTML file format. So, when someone clicks on your website, WP Super Cache presents the copied version instead of generating the page from scratch. Thus, it alleviates the loading time.
4. BlogVault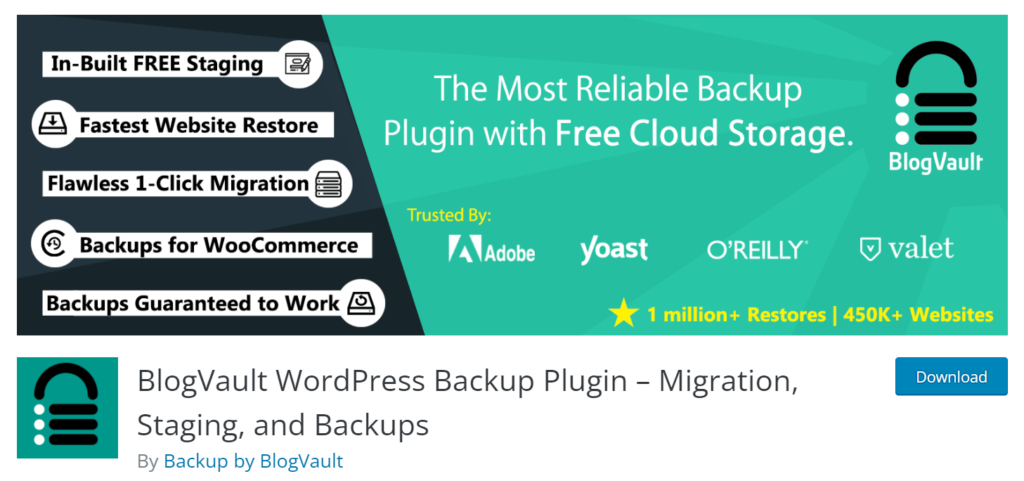 BlogVault automatically saves the content of your website in your preferred location (drive or hard disk). In case your affiliate site crashes for any reason, BlogVault will help you quickly restore all your data in no time.
5. Nobs: Share Buttons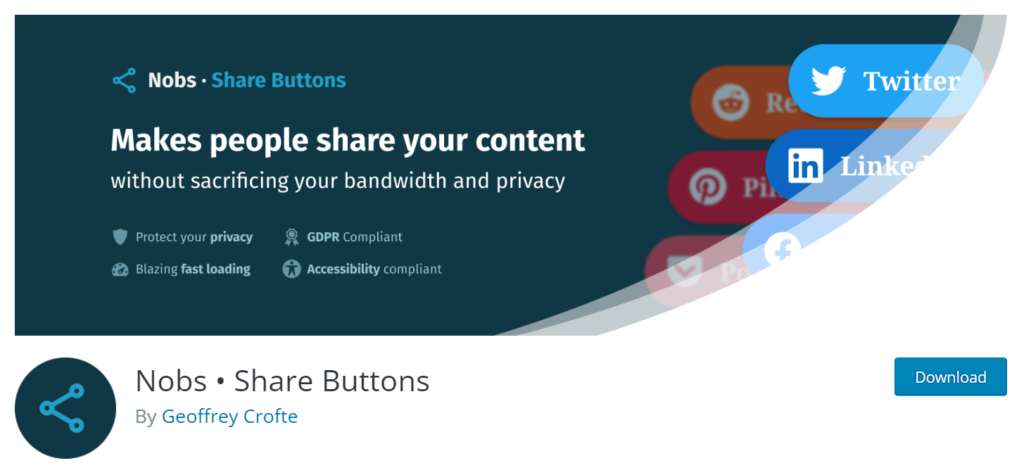 Nobs is a social sharing plugin that makes it easy for visitors to share your web content on their social networks. This sharing is a must to build the online presence of a website. You will find plenty of button designs from which you can choose your desired one.
There are over 50,000 plugins available in the WordPress repository. So, find out the suitable one is similar to looking for a needle in a haystack. Hopefully, the above list will save you time and labor.
Sign up for Amazon Affiliation Program
Once your site is ready, it is time to convert it into the Amazon affiliate store. First, you need to sign up for the Amazon affiliate program. Go to the Amazon affiliate program. Click on the Sign up button.

You will get a new page. Hit on Create your Amazon account. (But if you already have an existing account, just Sign-in)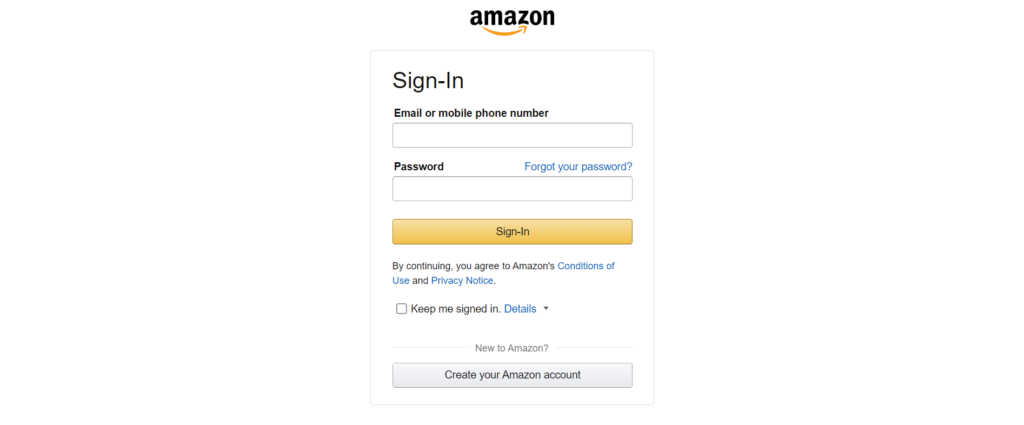 After signing in, you will be asked to provide other information as well. Fill in each field with accurate information.
When you come to the Website and Mobile App List, Amazon will allow you to add a maximum of 50 websites or mobile apps per affiliate account.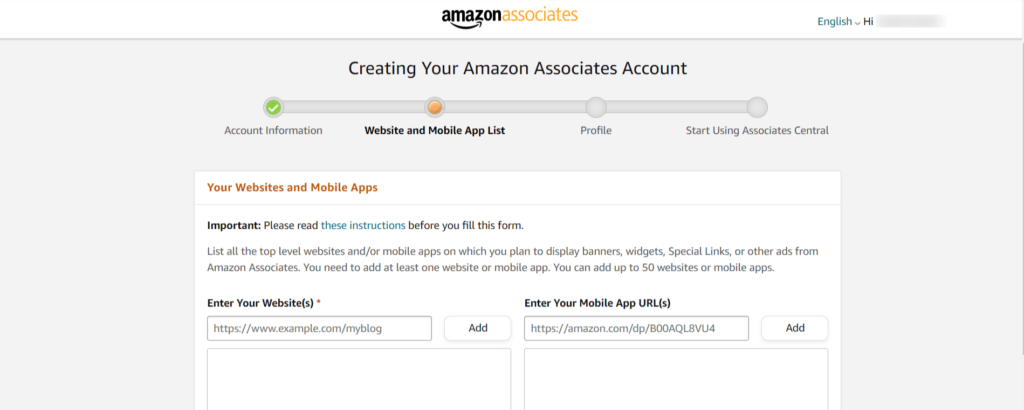 Right after you have completed the entire process, Amazon will take the time to review, verify, and approve your account.
How to Add Products to Your WordPress Site
Here, we will use the WooCommerce plugin to show you how to add Amazon affiliate products to your site. You can also use the premium plugins like AAWP or AmaLinks which we introduced above.
Once your site is approved, you will get access to the Amazon Associates dashboard.
Under the Quick Links: Search for Product, you will get a search box. Type any of your desired product names or keywords.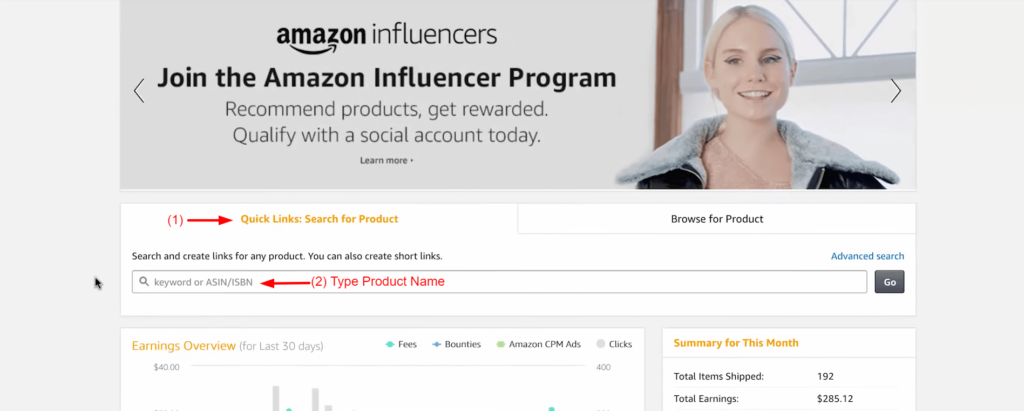 We have typed here Seagate. You can see a list of products appearing below the search box. Click on the Get link button of your desired product and then copy the link.

Now, you have to add it to your affiliate website. Go to your WordPress dashboard. Navigate to Products > Add New.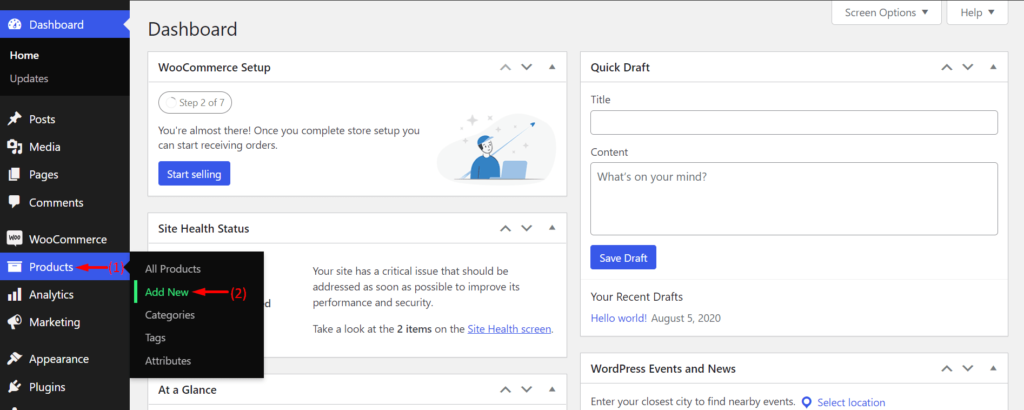 This will take you to the Add new product page. Give a title and description of your product. You can either copy-paste it from the Amazon product page.
Then, scroll down the page.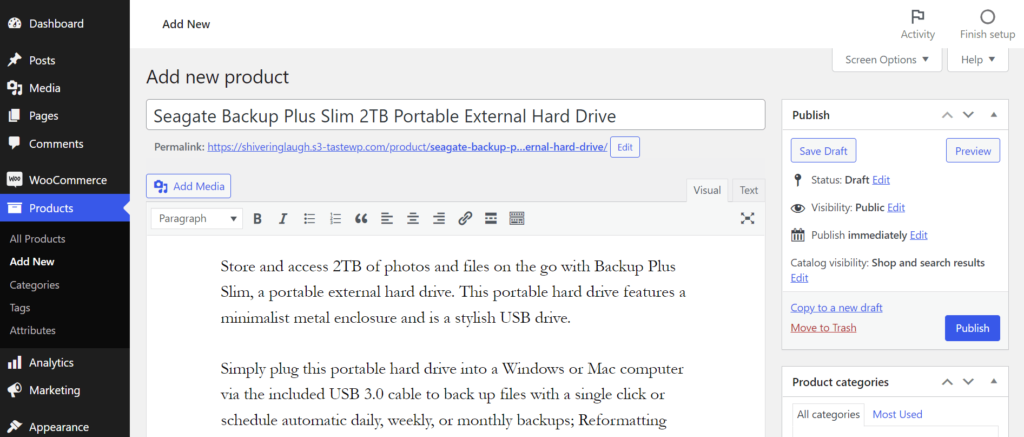 Come to the Product data field. Click on the drop-down menu and select the External/Affiliate product option.

Paste the product link in the URL field, provide button text, and accurately put the Sale price according to what is mentioned on Amazon. (Regular price is optional).

After that click on Set product image and Add product gallery images one-by-one from the right sidebar. These will give you the option to add featured images and multiple description images.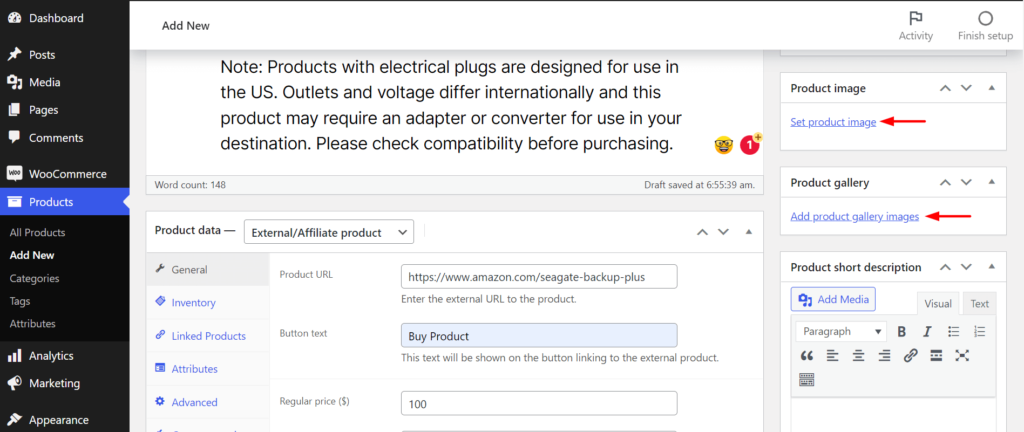 When you complete all these things, hit the Publish button. Your product will be live online.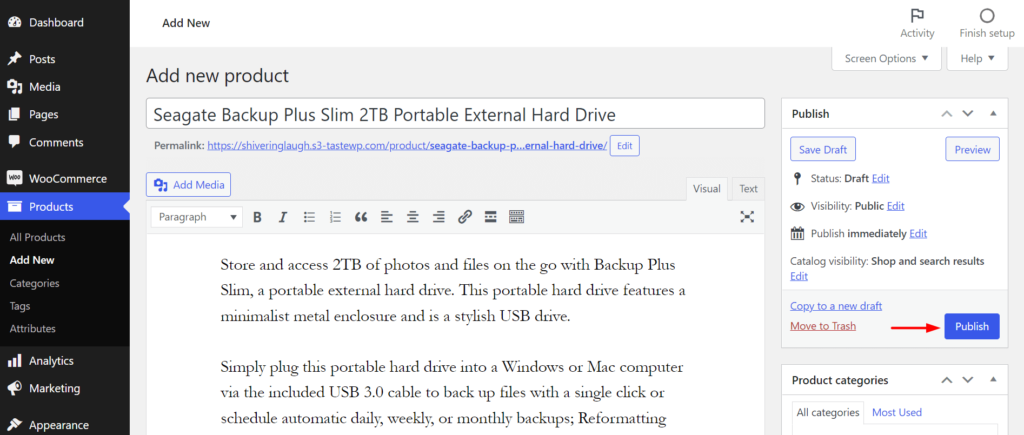 Thus, you can keep adding more and more Amazon affiliate products to your site.
FAQs on Amazon Store on WordPress
This section will answer some frequently asked questions on the Amazon store on WordPress.
What percentage do Amazon affiliates make?
The percentage of commission amazon shares with the affiliate marketers depends on the product category. Some most popular ones of them are:
Amazon Games – 20%
Luxury Beauty, Luxury Stores Beauty, Amazon Explore – 10%
Shoes, Handbags & Accessories – 4%
Office Products – 4%
Kitchen – 4.50%
Is it free to be an Amazon affiliate?
It is completely free to be an Amazon affiliate. There is no charge to apply.
Does Amazon affiliate pay for clicks?
Amazon pays a commission when someone purchases a product from Amazon.com by clicking your affiliate link.
Is being an Amazon affiliate profitable?
Already we have mentioned in this article about one nice thing about Amazon is you will find millions of products available on it. So, you can easily find products matching your niche interest.
When your website starts growing and receives weekly thousands of visitors, you can convert it into a full-scale eCommerce website.
How much does an affiliate to Amazon make?
There is no limit. It depends on your effort, content quality, online presence, and traffic quality. However, regular affiliate marketers are earning $100 to $20,000 on average per month.
Get Started Your Affiliate Amazon Store on WordPress
Affiliate marketing is one of the oldest and most popular sources to boost passive income. If you are reading this final paragraph, hopefully, you are triggered to launch affiliate marketing right away.
However, we have tried to cover most of the technical parts you require for creating an affiliate Amazon store. But to be a successful affiliate marketer, you need to carry out some more homework.
Explore these articles on how to master affiliate marketing and 7 marketing tips you must know before joining this segment.
Subscribe to us for more interesting articles like this one and follow our Facebook and Twitter channels for regular updates.
https://wphive.com/tutorials/affiliate-amazon-store-on-wordpress/
Fuad Al Azad
Fuad Al Azad is a creative writer who loves to blog on everything in between tech, marketing, and eCommerce. Alongside, he is an admirer of fact, fiction, and philosophy.

Subscribe To Our Newsletter