How to Fix WordPress GIF Not Playing: 3 Easy Steps to Solve It

GIFs are a great way to hold visitors' attention and convey messages in a funny and engaging way. They are highly communicable, easy to create, and seamlessly sharable with others. According to Jeff Bullas, articles with images receive 94% more views than those without images.
GIFs are something more than that. They add strong visual interest to a website better than static images. However, you may often experience GIFs not playing well on your WordPress site. There might be a number of reasons behind that.
In this article, we will present and discuss GIFs not playing issues, and how to solve them. So, let's get into the discussion of how to fix 'WordPress GIFs not playing.
What is GIF and Why It May Stop Playing?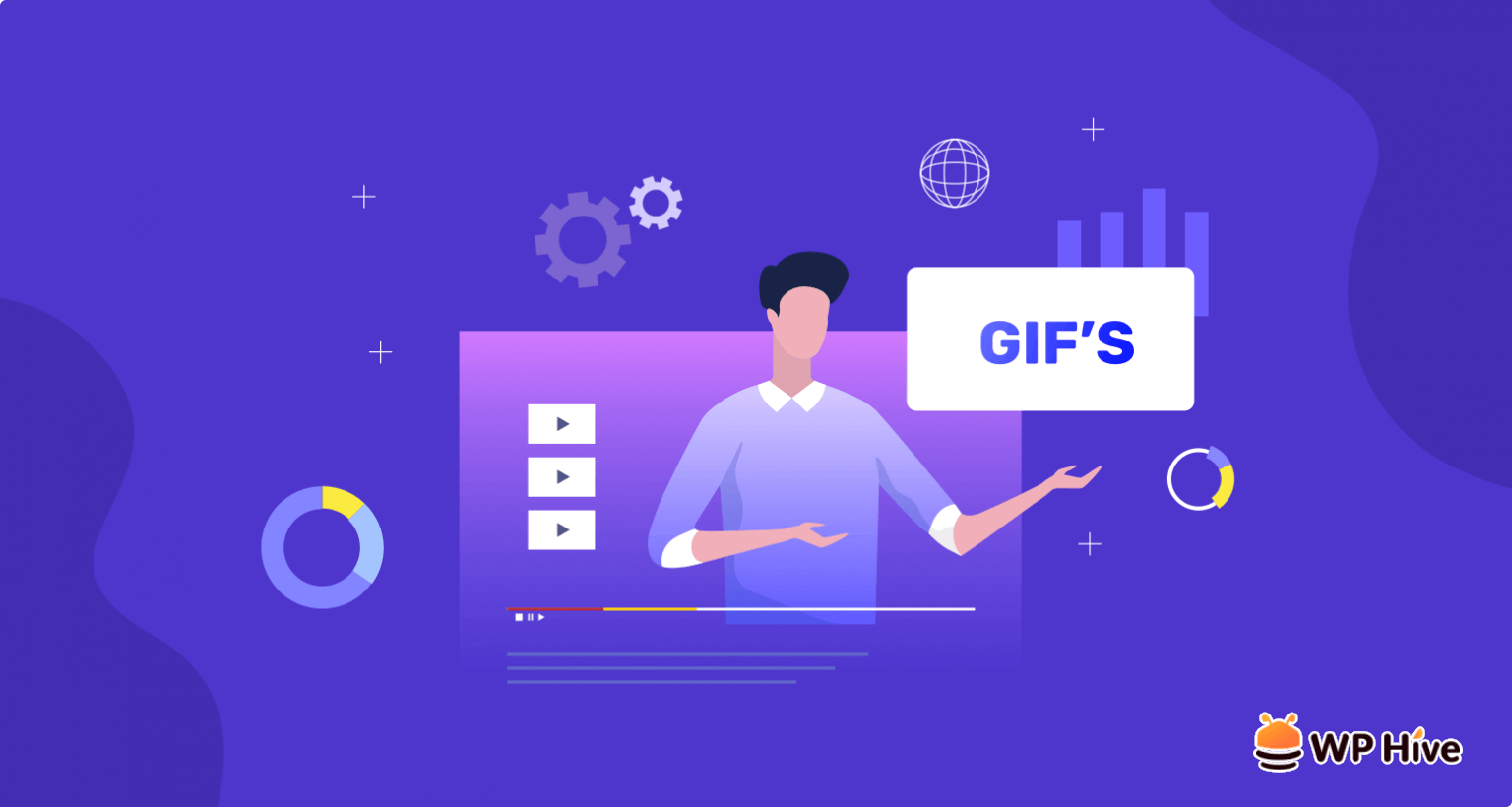 GIF is an acronym for Graphics Interchange Format. GIFs are compressed image files to reduce file size without compromising quality. They are often used to display animated images on the web and can be created from existing video or image files.
GIFs are basically of three types: video-based, animation-based, and stickers. CompuServe is a USA-based system software company that first developed the idea of GIF in 1987. GIF today isn't used only in web design but also in social media, emails, and text messages.
They are so popular on the internet that they can be used to create animated images. If you have ever seen short animations online, chances are they were GIFs. There are basically three key reasons why GIF files may stop working on WordPress websites. They are:
Conflict with default resizing
Conflict with theme
Conflict with plugin
The next section will provide you with recipes for how to solve them.
How to Fix the Problem WordPress GIF Not Playing
'WordPress GIF not playing' isn't any big or difficult problem. You can resolve it right away by following some simple steps. Check them out below.
Step 01: Use Full-Size Image
Whenever you upload a GIF in WordPress, it automatically gets resized to the default while being added to the media section. This is a key reason why you may experience the error 'WordPress GIF not Working'.
See the photo below.
Medium is the default image size on our tutorial website.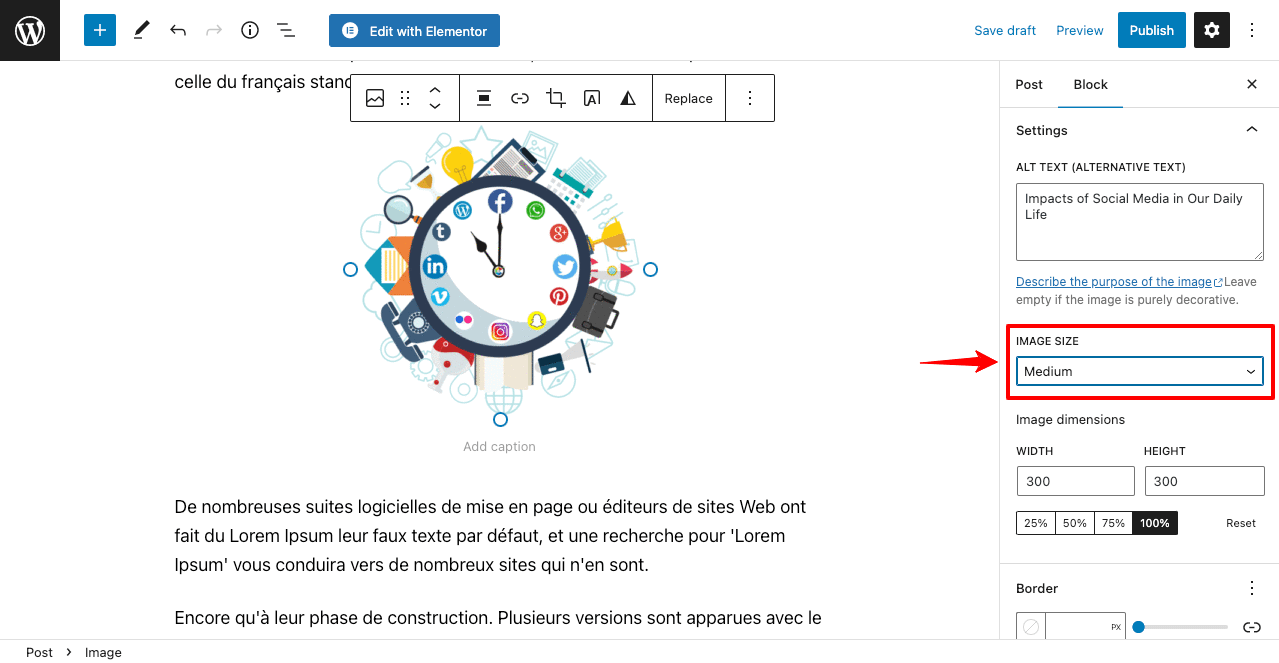 Just set it to Full Size manually.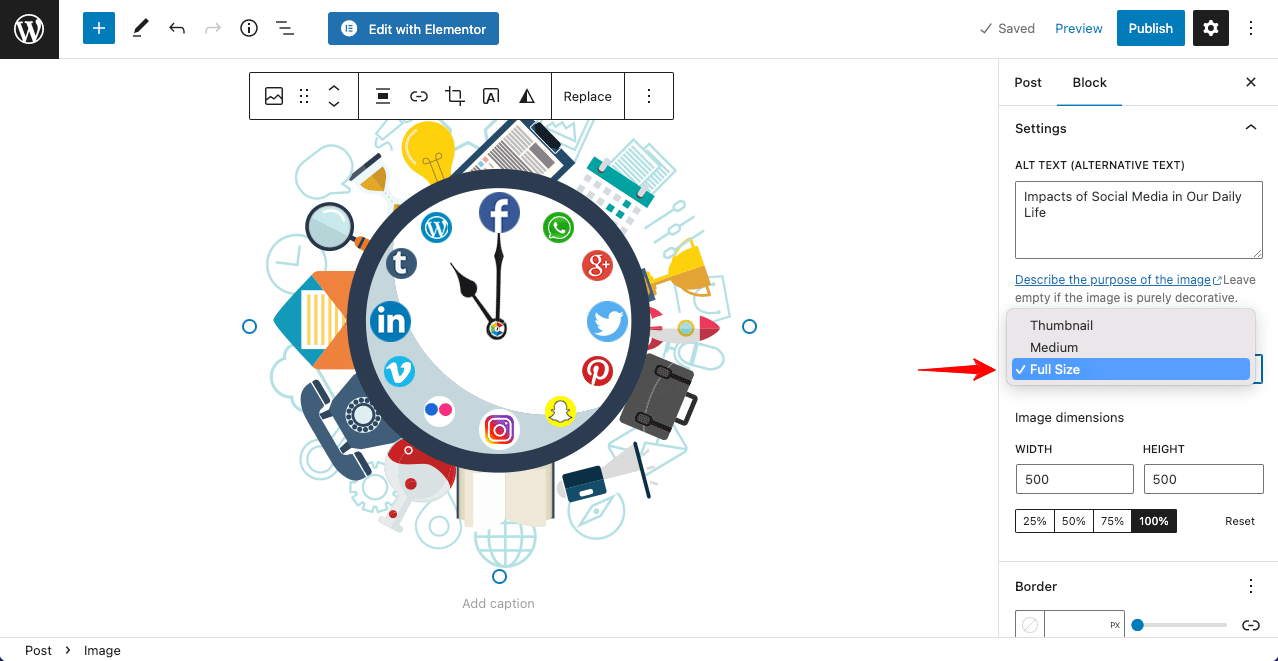 The GIF will start playing.
See it in the video below.
Step 02: Remove Conflicting Image Optimizing Plugin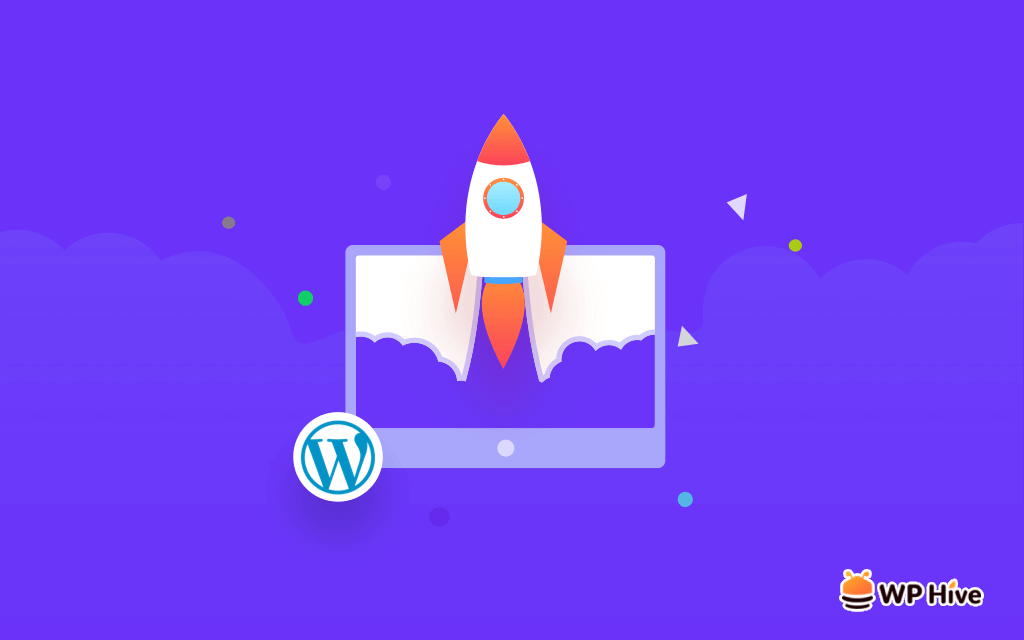 If your problem is still not resolved after making GIFs full-size, you need to check if you are using any image optimization plugins. Image optimization plugins' job is to compress and resize the GIF and image files while you upload. It improves the page loading speed and improves the SEO score.
But it could be a reason GIFs stop playing on your WordPress site. No matter how many times you update the setting, unless the image optimization plugin allows you to create a setting for your GIF files, you will keep having the problem.
For a quick rescue, you must deactivate the plugin and look for something else that is GIF friendly.
Note: Without an image optimization plugin, it's really difficult for a website to keep its posts and pages lightweight. And doing it manually can kill tons of hours. We will show you some alternatives to GIF files at the end so you can keep using the optimization plugin on your site.
Step 03: Remove the Conflicting Theme

If you still face this problem after completing the above two steps, you need to look at the theme you are using. There are some themes that automatically resize the dimension of your large GIFs and images for better presentation. The result is the same as the theme optimization plugins.
Besides, some themes shrink the GIF sizes if they are larger than the framing templates. This downsizing process may end up with GIFs not playing on WordPress sites. Unfortunately, if your theme has this framing issue, it will be quite difficult for you to change the layout setting.
The only way to eliminate this problem is to change the theme. But if you are a premium user of that theme, you can message their support team. They may provide you with a viable solution.
Best Alternative for GIF File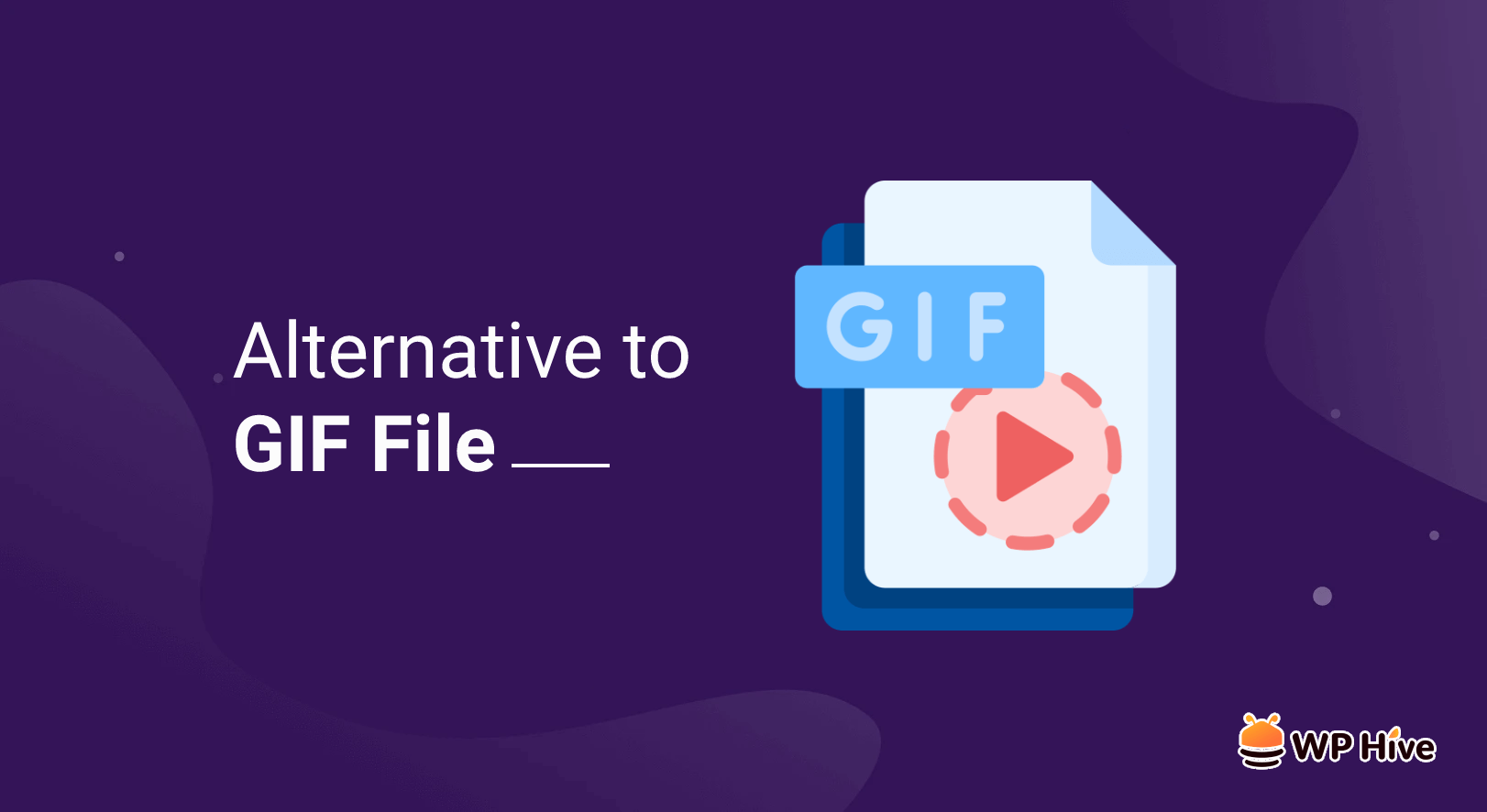 Just a while ago, we told you – without an image optimization plugin, it becomes difficult to keep web posts and pages lightweight. But once you install any of them, it creates a high risk of raising a conflict with the GIFs.
Is there any way out of this paradox? What a three-second GIF can do often requires ten to fifteen images to deliver the same message. So, you can't completely avoid GIFs even if you want. However, there are two alternative options to traditional GIFs. You may adopt any of them to get rid of this problem.
Let's explore them!
i. Short Video Clips
A big advantage of using GIFs is that you don't have to play them manually. Whenever your screen hovers over a GIF, it plays automatically. Video clips do not work the same way. You have to play it manually.
But if your site is on WordPress, you can enable the autoplay option, giving you a GIF-like flavor. Once your screen hovers over the clip, it will play like the GIF. We are showing you the process below.
Upload a video clip on your post or page.
You will get the Autoplay option on the left sidebar.
Toggle on it.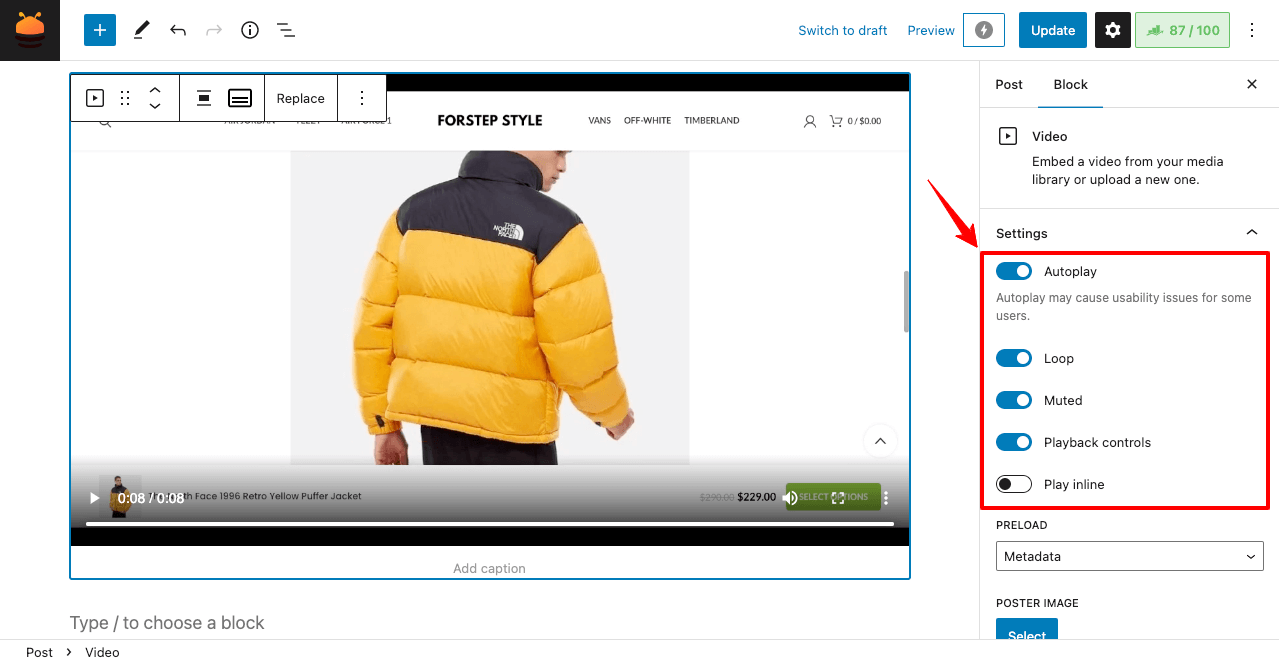 You may enable the other options for extra results.
You will see the video clip automatically playing on the preview mood.
Even the video clip we have attached below plays automatically without you being required to click the play button.
Awesome Screenshot is a great free tool you can use for this purpose. It's an extension you can use in all the major browsers: Google Chrome, Firefox, Edge, etc.
# Benefits of Short Video Clips
GIFs are usually heavy-weight content. Compressing them may affect the graphical quality. But videos made by Awesome Screenshot are comparatively lightweight than GIFs.
Users can't pause GIFs. If the length of a GIF is 10-15 seconds long, users have to wait until it returns to the specific point. But in video clips, users can pause or re-watch some points from the back if they find anything important.
ii. Lottie Animation GIFs
Lottie animation is a JSON (JavaScript Object Notion) base GIF file you can display on web posts/pages and mobile applications. Its a super fast, smooth, and lightweight graphical content that you can zoom in and out without facing any pixelation issues. Below is an example of it.
# Why You May Want to Add Lottie Animation
Animation today is an indispensable part of the beautification of any website. Most of the short animations we usually watch on websites are GIF files. Lottie animation can be a great alternative if you want to add super-fast and lightweight animated GIFs to your website.
www.LottieFiles.com is an open-source library where you will get countless readymade Lottie animation GIFs for free. You may even explore the premium animations if you want. But the free content might be enough to meet your needs.
Almost every day, many volunteer designers make this library resourceful by submitting more Lottie files.
# How to Add Lottie Animation GIFs to WordPress
You can add Lottie animation GIFs to your WordPress site in three ways. Here, we'll explain the first method.
Download and install the Elementor plugin.
Open the post/page with Elementor Canvas.
Drag and drop the Shortcode widget to the place where you want to publish the GIF.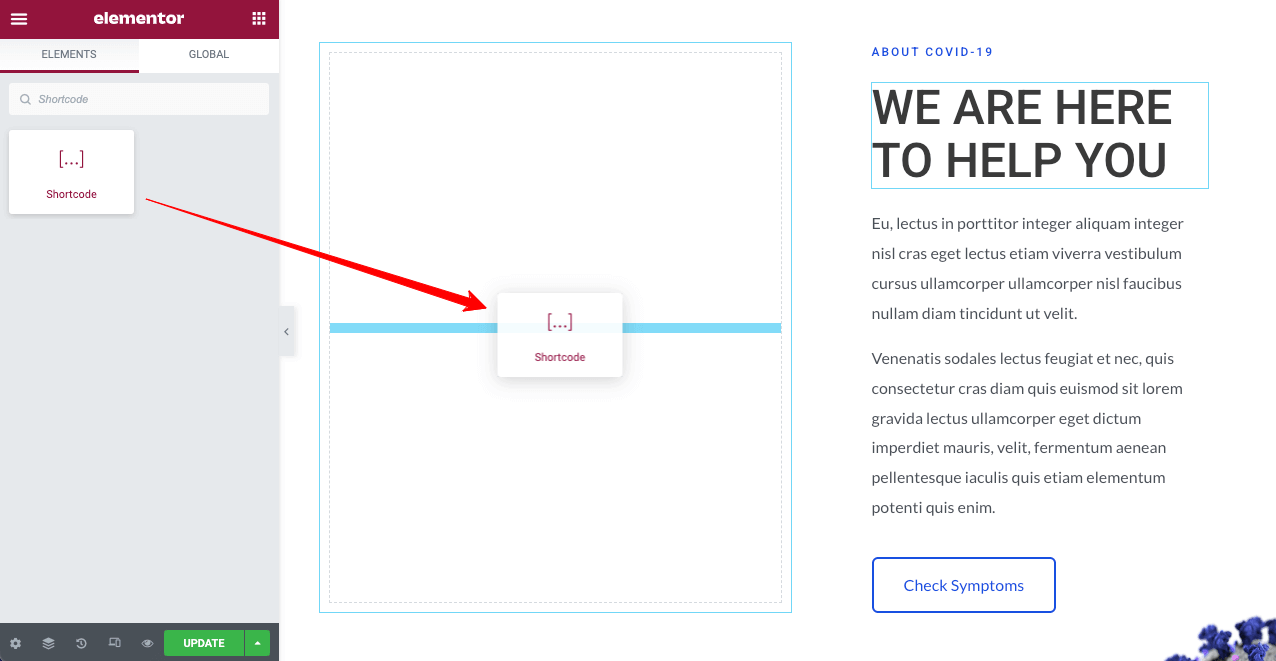 Go to www.LottieFiles.com.
Choose the GIF you want to publish.
Copy its iFrame Code.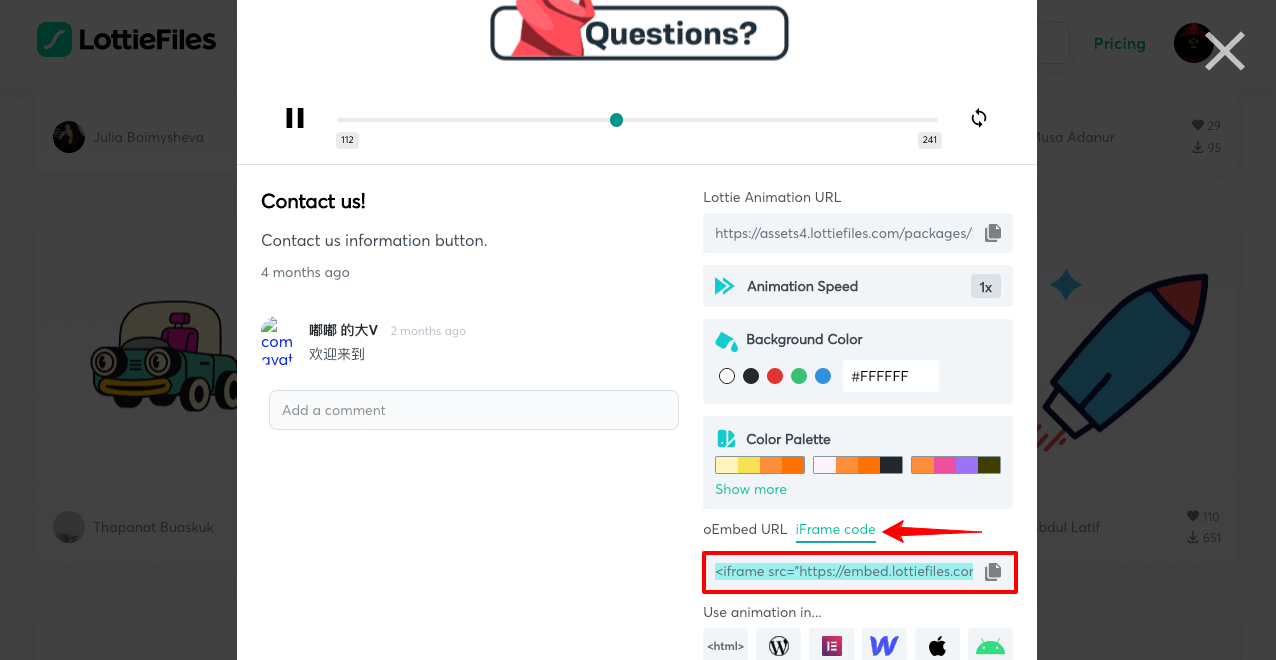 Paste the code to the Shortcode box.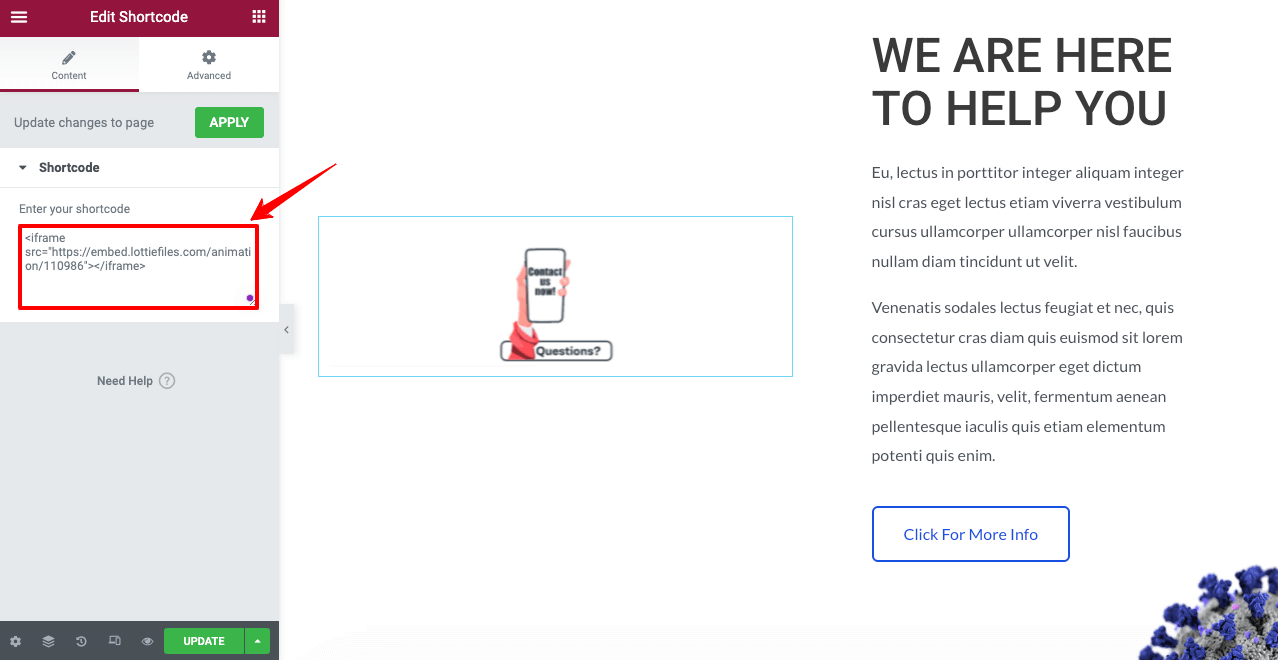 You'll see the GIF animation running on your website. Visit this blog post on how to add Lottie animation to explore the other two methods. This can be another viable way to fix the WordPress GIF not playing issue.
FAQs on How to Fix WordPress GIF Not Working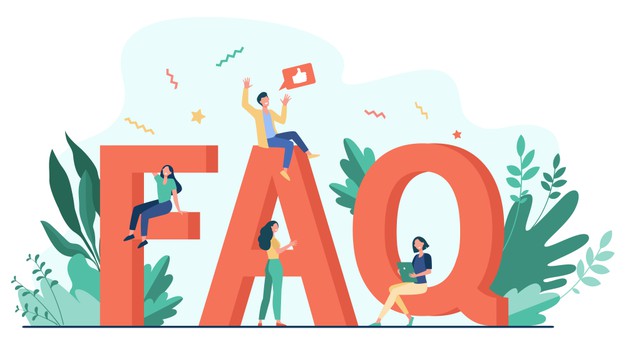 Here, we'll ask some most frequently asked questions on the topic of WordPress GIF not working.
Can I use a GIF as a featured image in WordPress?
WordPress allows you to use any GIF you want as a featured image. The process is completely similar to what you do with normal images.
1. Open a new post or an old post.
2. Select the GIF from the media or drive folder.
3. Add it to the featured image section.
Is GIF good for SEO?
You can add alt-texts to GIFs. They are good for SEO. But if they are heavy-weight and slow down the page loading speed, they may negatively impact your SEO score. So, keep this point in your mind.
What are the best tools to create GIFs?
Below are some most used and highly recommended GIF-maker tools.
1. GIFS.com
2. GIF Brewery
3. EZGIF
4. Make a GIF
5. Giphy
Can a GIF have audio?
A GIF is a series of images. Even some years ago, GIFs didn't use to have audio capacity. But recently, audio GIF has become a new phenomenon among digital users. www.giphy.com is a wonderful source where you will get tons of free audio GIFs.
What is the best size for a GIF?
There is no size-fit answer to the question. But most web designers recommend 480×480 or at least a square as the standard size for GIFs on web applications. But, according to your needs, you may keep it in rectangular sizes as well.
Key Takeaways on How to Fix WordPress GIF Not Playing
Improving user experience is today one of the most important factors for the success of any website. Even the slightest mistake or error can havoc on your website's impression. If you are a newbie to the web industry, GIF is a common element that may cause you a lot of suffering.
We have tried to explain to you all the possible ways by which you can solve this problem. After that, we have explained some other alternatives to the traditional GIF concepts so you can overcome heavyweight and pixelation issues.
If you love to receive more interesting articles like this one, subscribe to us and follow our Facebook and Twitter channels for regular updates.
https://wphive.com/tutorials/wordpress-gif-not-playing/
Fuad Al Azad
Fuad Al Azad is a creative writer who loves to blog on everything in between tech, marketing, and eCommerce. Alongside, he is an admirer of fact, fiction, and philosophy.

Subscribe To Our Newsletter