WordPress 5.2 Brings Site Health, New Icons and Improvements to Gutenberg Block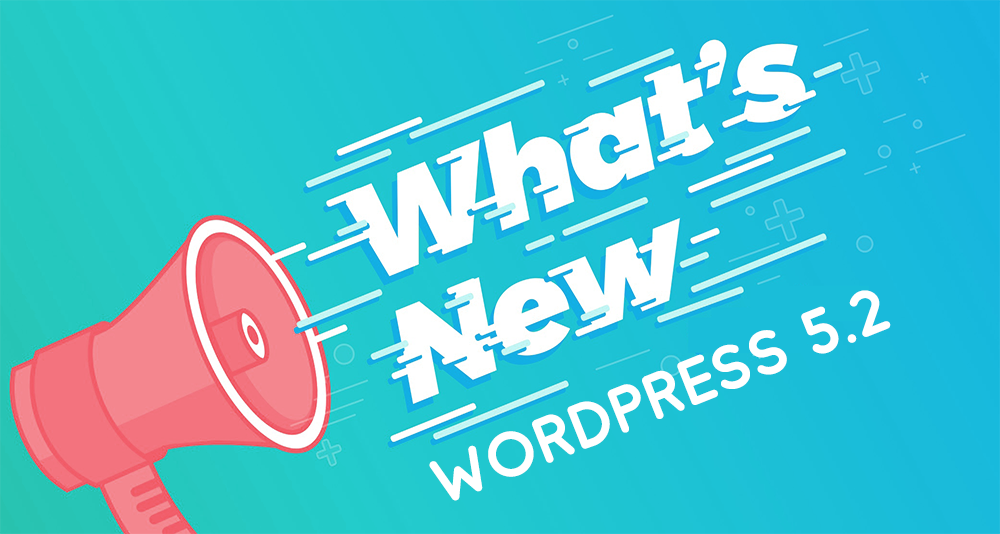 Every time a new version of the WordPress is rolled out, WordPress fans get excited about getting to play with its new features. WordPress 5.2, the latest version of popular CMS has been released on May 7, 2019, with several new features and updates.
Codenamed "Jaco" in honor of the renowned and revolutionary Jazz bassist, Jaco Pastorius, WordPress 5.2 is the second major release this year after WordPress 5.1, which was released in February this year.
There is an abundance of new robust tools and features in WordPress 5.2 that will enable the users to work with WordPress more easily. Let's take a detailed look at them, one by one
Site Health Check
WordPress's latest version offers features to highlight potential issues with your WordPress website's configuration. The new and improved Site Health Check feature is an exciting new feature that highlights the issues that might need your attention. It is very slick and easy to use and is split into two sections – "Status" and "Info" sections under the Tools > Site Health. In the next update, they will update the same section for sites that have a responsive design.
The Status section lets you test your site's health and provides the required fixes.·
The info section contains more technical and server-based information.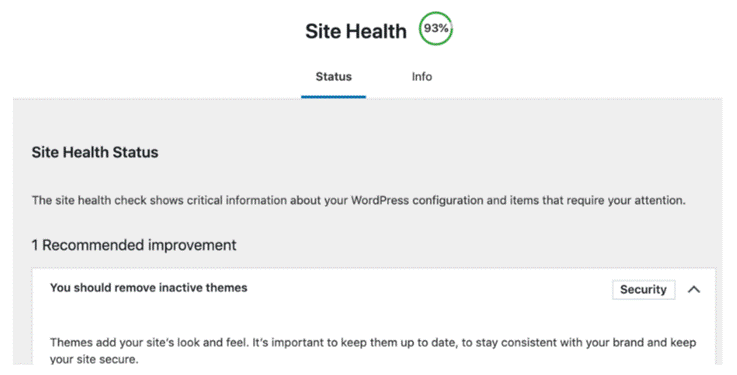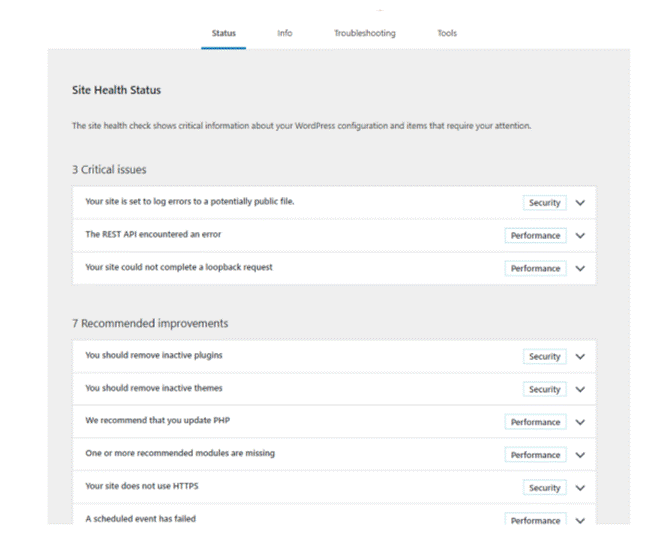 Source: WordPress.orgSource: WordPress.org
Block Editor Enhancements
Gutenberg, which is the WordPress Block Editor, was introduced in WordPress 5.0. Since then, it has been undergoing many changes to make it even better. WordPress has been adding new features to the block manager to improve the overall user experience.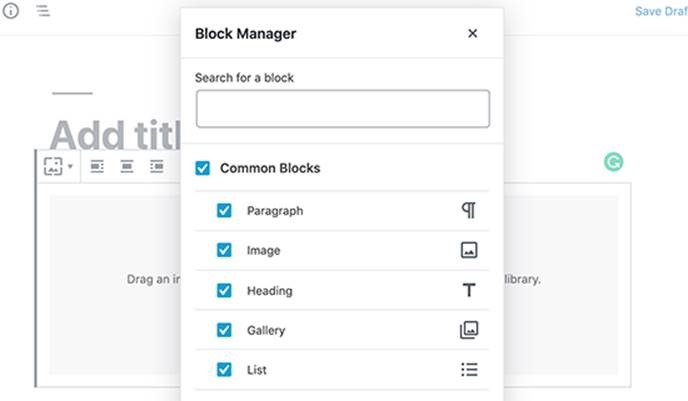 · The newly improved Block Editor is faster than the older version of the classic editor.
· It is not just faster, but it also reduces key-press time to half and helps you save 35% of your load time that used to be consumed for lengthy posts.
· A bunch of new blocks has been added to the present list of the default editor, including – Amazon Kindle Embed block, RSS block, tag cloud block, Cover Focal Point Picker, search block, calendar block, and others. Some of these blocks were already there in the form of widgets, but now they can be seen in pages and posts.
· The block editor will support the browser's reduced motion settings.
· An experimental version of the block editor is being introduced to WordPress Mobile Apps.
· A block manager tool has also been integrated. The block manager lets you hide blocks that you do not want to use.
PHP Error Protection
WordPress version 5.2 allows administrators to fix or mitigate fatal errors on their website. Earlier when a fatal error was detected, it was impossible to address it without developer interference and modifying the codebase but now, when a fatal error is detected, a user-facing error message is displayed, and an email is sent to the administrator. The email contains a link to a new feature called "recovery mode."

Image: Fatal Error
In recovery mode, all the plug-ins and themes responsible for causing fatal errors are paused to ensure administrators can fix those errors and access the backend usually.
See the following video to know how WordPress 5.2 handles Fatal Error. This new fatal error recovery mode is excellent for finding issues and fix them.
Administrators have three ways to fix the errors:
· Theme or plug-in can be deactivated to maintain a working version of the site.
· The themes and plug-ins can be reactivated after the error has been fixed.
· Admin can file a support request with the developer, pointing out the error.
New Dashboard Icons
13 new dashboard icons, including an icon for Instagram, a suite of icons for BuddyPress, and rotated Earth icons have been included in the new version of WordPress.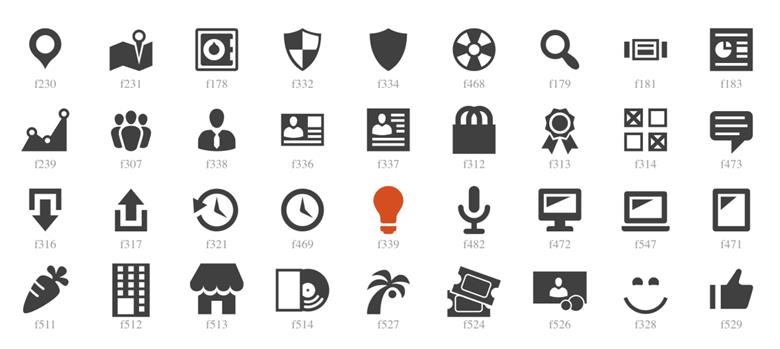 Updated PHP Requirements
With the WordPress 5.2 version, you will be required to update your PHP to run plugins smoothly. The minimum supported PHP version is now 5.6.20. If you are running an old version of PHP, you will need to update your PHP before installing WordPress 5.2. The WordPress Core team plans to gradually increase the minimum PHP version requirement as the new versions of PHP are released to general availability.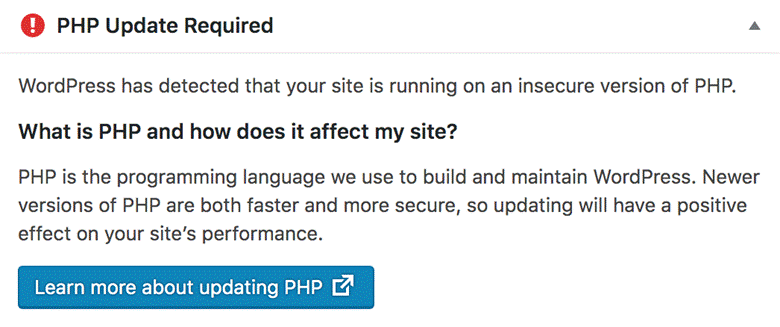 Enhanced Privacy
The new version of the WordPress offers enhanced Privacy Policy component with the addition of four new features, which makes designing and customizing the Privacy Policy page easier. In the latest version of the WordPress, tag restrictions for User Data Exports have also been relaxed.
Have you updated to WordPress 5.2 yet? The latest version of the WordPress, Version 5.2 is available to download on WordPress.org
https://wphive.com/news/whats-new-wordpress-5-2/
Saif Hassan
Product Manager by passion & profession. Lead Product Manager at weDevs, former PM @ Poptin. Passionate about writing & tech. He's an advocate of Human-Centered Design and believes that websites and the tools used to build them should be well crafted, intuitive, and accessible. Cyclist. Reader. A WordPress ninja 🥷, HCI expert & a design thinker 💡

Subscribe To Our Newsletter