Best Free and Premium WordPress Slider Plugins (2023)

WordPress is widely used for its simple and easy user interface. Setting up a website, blog, or online store is made more accessible with a few steps of installation and configurations.
WordPress is powering more than 40% of the entire internet. This simply means more and more businesses are now going live with a website or blog to ensure their web presence.
In the top 1 million sites, WordPress dominates with over 63% market share.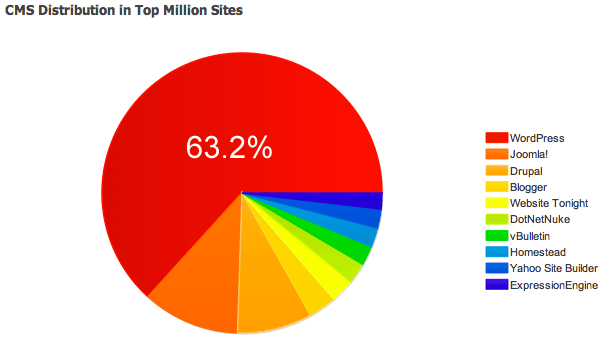 This opens up new opportunities for businesses to make more money. Since WordPress is the easiest to start, a large number of people are using WordPress for the first time.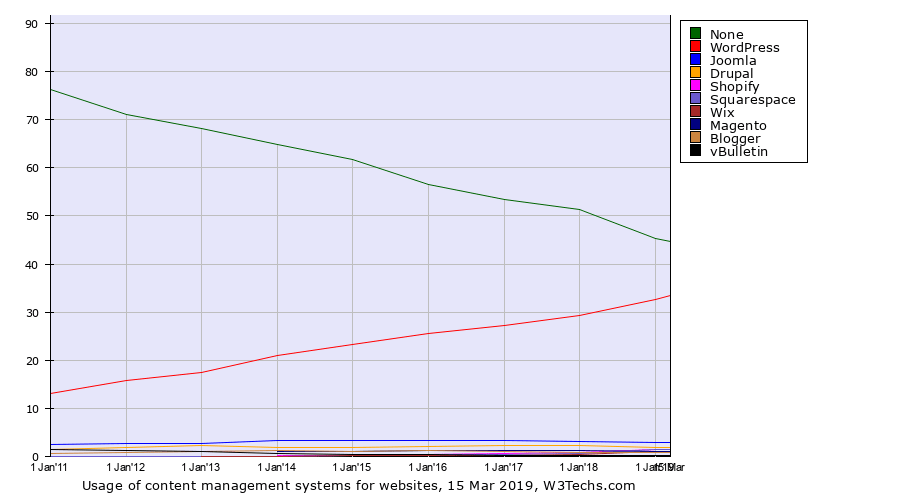 WordPress is leading the CMS market, with more than 40% market share.
Having a website is now mandatory for every business. Without having an online presence, companies find it hard to grow it. Sites are not just a formality these days; rather, it ensures reaching out to more potential customers, alluring them with products and photography, and converting them into customers, buyers, or subscribers.
There are different ways of optimizing a website for higher engagements, whereas the addition of captivating images in a slider is an effective one. With the help of stunning sliders, you can grab users' attention and let them find, discounts, offers, latest products faster.
Why Use a WordPress Slider Plugin?
WordPress allows you to go through numerous edits and modifications in the design, layout, and functionality of your website. This all can be done with the minor installation of a plugin. With the help of a plugin, you can instantly incorporate a fully functional slider in no time that may take months to know what you need, hiring a developer, and getting it developed precisely as per your needs and budget.
It is quick to go solution. For your ease, I am reviewing some of the popular slider plugins so that you can skip all restless research and get what you have been looking for.
Best WordPress slider plugins you need to consider
Soliloquy
Royal Slider
Revolution Slider
WonderPlugin Slider
Soliloquy
Soliloquy is one of the wonders in web development services. It is the most popular slider plugin for the WordPress platform. It possesses all the three traits of an awesome slider. It is responsive, light to install, and simple to use. It is a brainchild of WordPress experts, who focuses on the production of top-notch tools with clean code.
The easy user interface helps the users to create a slider for their blogs or websites in the glimpse of an eye. It supports the WordPress platform that allows easy addition of images and other media files to the slider.
The drag and drop option works like a charm and simplifies the process of adding a slider either to the home page or any specific product or CMS page.
Why Should You Use Soliloquy?
Soliloquy is an all-purpose slider that can benefit online stores and bloggers alike. The former can utilize it to showcases products, or the later can exhibit featured content on top of the blog.
Easy to add a slider with drag and drop action
Optimized for better speed and SEO
Numerous templates to customize the slider
Utilize the CSS code for further personalization
Show images or media files in a lightbox
Create carousel with appealing transition effects
Benchmark
Here are the memory usage data of this plugin.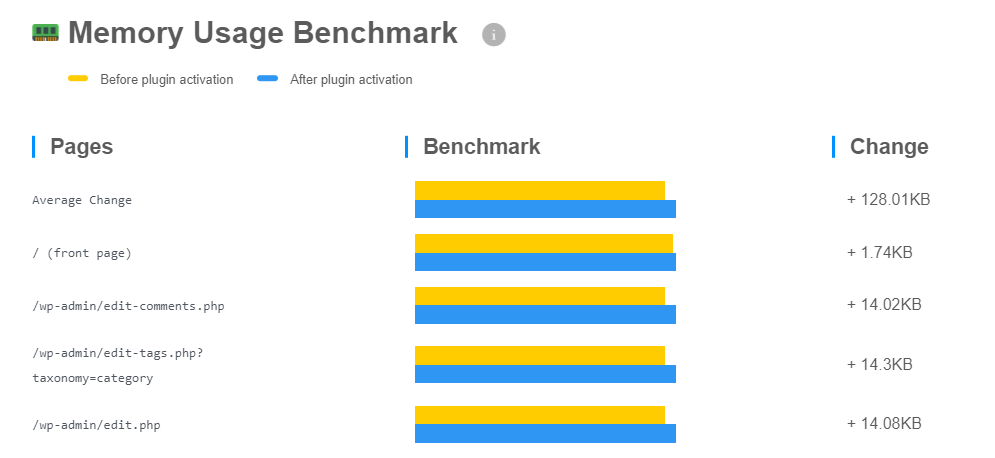 Performance
Average Memory usage: 186.99 KiB (The average PHP memory usage increased by this amount after activating by the plugin)
Page speed impact: 0.064 seconds
Royal Slider
Royal Slider has secured a position in best-selling plugins at CodeCanyon marketplace. It has more than 30K sales with an almost perfect rating of 5/5. Though the plugin it quite popular among the webmasters, we find fewer customization options when compared to other applications available in the market.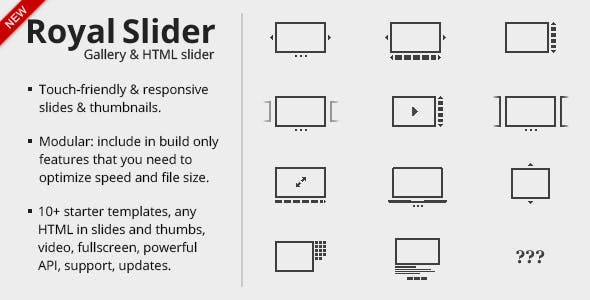 The plugin aims to improve website performance without compromising its friendly user interface. The responsive design of the sliders makes them screen ready and touch friendly. The tool is search engine optimized, and allow easy integration of carrying images from Flickr and Instagram. Its media support extends to Vimeo and YouTube.
Why Should You Use Royal Slider?
Royal Slider has a bunch of features that may compel you to prefer it over other plugins. The most astonishing one is the way it creates touch friendly sliders for the desktop as well as mobile users. The other features include:
Responsive slider for mobile and desktop screens
One click video embedding and Lazy loading
Move or fade transitions to grab user attention
Optimized for higher search engine exposure
4 Amazing Templates to select from
Autoplay, stop, pause options on the slider
Slider Revolution
Revolution slider is the most famous and #1 selling WordPress slider plugin worldwide. It has generated more than 300K sales and has a very good word of mouth by both developers and users.
The plugin comes pre-bundled with many popular premium themes. It not only adds beautiful looking sliders but also provides tons of customization. The key attributes that make this plugin so popular are the ability to add multiple layers inside 1 slider. This helps to display a variety of media elements on a single slider. You can include images, HD photography, videos, screenshots, text, buttons, HTML code, or shortcodes in 1 slider. The plugin offers animation settings for each layer separately.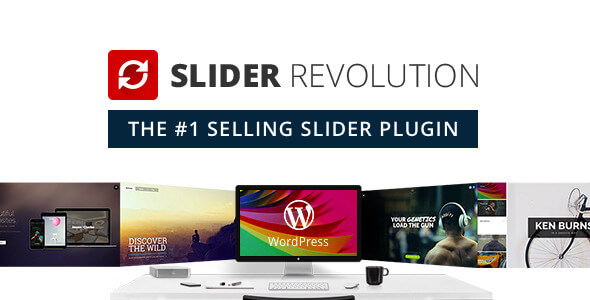 As I said before, tons of customization!
In addition to uploading content from your PC or gallery, you can import content from different media and social networking websites such as Vimeo, YouTube, Facebook, Twitter, and Instagram.
The most beautiful sliders used in WordPress are designed with this plugin. This is the most stylish slider plugin for WordPress without any doubt.
Why Should You Use Revolution Slider?
Revolution slider is a feature-rich plugin that makes the creation of attention-grabbing slides a hassle-free experience. It not only helps to beautify the website, but also assist your customers to quickly find products, deals, discounts, and offers. Here are some of the best features of Revolution Slider
Equipped with lots of advanced features
Easy to add a variety of multi-media content with special effects
Simple and easy to configure in your WordPress website
Fully Responsive and customizable plugin
Safe, secure, and super fast to load
WonderPlugin Slider
WonderPlugin Slider is another fantastic tool that helps you add responsive sliders to your online store, magazine, blog, or events website. It has a basic version that is free to use, whereas the premium version comes with lots of useful features.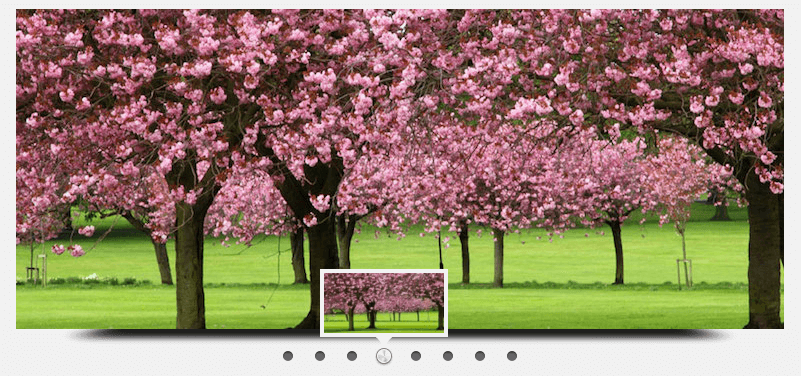 The slider helps you add a variety of content with attractive transition effects. You can upload images and videos, or embed visual content straightaway from YouTube and Vimeo. Posts that you publish on a WordPress blog can also be added to the carousel.
The feature that I like the most about WonderPlugin is its slider wizard that assists the admin at every step while creating and configuring a slider. It proves to be a helping hand if you are new to the WordPress platform.
Why Should You Use WonderPlugin Slider?
The extensive support of display a variety of content to a slider makes it a priority plugin. In addition to upload off-line media files, one can easily embed content from social media networks. Here are some of the features that may elaborate on why it is a must-have tool for your website.
Full-width slider with multiple 3D Transition Effects
Mobile responsiveness for Android and Apple devices
Embed from a variety of Video share websites
Easy to add images and MP4 Files
Highlight WordPress posts in a slider
Step by step assistance with slider wizard
Slider display with widget and a lightbox view
Performance
Memory usage: 83.82 KiB (The average PHP memory usage increased by this amount after activating by the plugin)
Page speed impact: insignificant.
Benchmark
URL
Load time
Memory usage
Inactive
Active
Change
Inactive
Active
Change
/wp-admin/index.php
0.390 s
0.350 s
-0.040 s
3.47 MiB
3.59 MiB
+ 121.41 KiB
/wp-admin/edit.php
0.312 s
0.287 s
-0.025 s
3.5 MiB
3.56 MiB
+ 57.75 KiB
/wp-admin/post-new.php
1.525 s
1.412 s
-0.113 s
5.26 MiB
5.32 MiB
+ 64.55 KiB
/wp-admin/upload.php
0.718 s
0.461 s
-0.257 s
3.33 MiB
3.45 MiB
+ 121.04 KiB
/wp-admin/options-writing.php
0.344 s
0.265 s
-0.079 s
3.32 MiB
3.44 MiB
+ 121.04 KiB
/wp-admin/media-new.php
0.457 s
0.315 s
-0.142 s
3.31 MiB
3.43 MiB
+ 121.66 KiB
/wp-admin/edit-tags.php?taxonomy=category
0.332 s
0.230 s
-0.102 s
3.42 MiB
3.47 MiB
+ 57.66 KiB
/wp-admin/post-new.php?post_type=page
1.224 s
1.208 s
-0.016 s
5.24 MiB
5.3 MiB
+ 56.67 KiB
/wp-admin/options-discussion.php
0.400 s
0.396 s
-0.004 s
3.32 MiB
3.44 MiB
+ 121.98 KiB
/wp-admin/edit-comments.php
0.388 s
0.305 s
-0.083 s
3.42 MiB
3.48 MiB
+ 57.08 KiB
/
0.437 s
0.296 s
-0.141 s
3.16 MiB
3.18 MiB
+ 21.14 KiB
Average
0.593 s
0.502 s
-0.091 s
3.7 MiB
3.79 MiB
+ 83.82 KiB

Slider by WD is a freemium WordPress plugin that can create excellent sliders for free. The slider plugin offers a simple UI to create fast loading, SEO optimized, responsive slider. The plugin offers shortcode of those sliders that you can add to your website posts, pages, theme headers, sidebars, and other locations easily.
The plugin also supports adding video sliders with different transition effects, The free version offers a handful of transition effects but the best ones like filmstrip, carousel, and parallax effects are reserved for the premium version.
Like Slider Revolution, you can create sliders with different elements in the WD Slider too. You can use elements like text, image, video, hotspot, and social media button layers with the paid version of the plugin.
Smart Slider 3
Smart Slider 3 is one of the most powerful slider plugins which is available for free in the WordPress repository. You can create fully responsive, SEO optimized sliders that work with any WordPress theme.
Smart Slider 3
Like the Revolution Slider, Smart Slider 3 offers "layers" to work with. The plugin offers a beautiful interface to create slides more efficiently. You can drop layers after each other and structure them with rows and columns.
Frequently Asked Question about WordPress Slider Plugins
Now let's take a look at some plugins that will help you add sliders to your WordPress website.
What is slider plugin?
A slider plugin allows you to add slider to your WordPress website.
How do I use Smart Slider plugins in WordPress?
Smart Slider is a top class plugin to add sliders on your website. To use Smart Slider plugin, install and activate it from WordPress plugin repository. Then you can find it on your admin dashboard.
What is the best slider plugin for WordPress?
We have covered the best slider plugins in this article.
• Soliloquy
• Royal Slider
• Revolution Slider
• WonderPlugin Slider
• Smart Slider
Conclusion
The slider plugins I have reviewed above in this post are quite popular in the WordPress arena. These are some of the popular tools that have almost similar features with basic functionality. Whereas, the advanced features are for the specific needs of a business, blog, or online store. You may go through the quick reviews and select one that fulfills your needs.
https://wphive.com/reviews/best-free-and-premium-wordpress-slider-plugins/
Saif Hassan
Product Manager by passion & profession. Lead Product Manager at weDevs, former PM @ Poptin. Passionate about writing & tech. He's an advocate of Human-Centered Design and believes that websites and the tools used to build them should be well crafted, intuitive, and accessible. Cyclist. Reader. A WordPress ninja 🥷, HCI expert & a design thinker 💡

Subscribe To Our Newsletter