Checklist: 9 Important Things To Do Before Switching WordPress Themes

You love WordPress's awesome theme collection, right? We do too! The availability of thousands of themes helped to the growth of WordPress since its inception in 2003.
Switching WordPress themes with the WordPress theme switcher dead simple, but that doesn't mean you will have to do it back and forth. If you are not careful before changing WordPress theme, all hail can break loose. In this article, we are discussing the necessary steps to be taken while changing WordPress themes.
Why Should You Change WordPress Theme?
Modern design changes with time. The perception of good design changes rapidly. That's why you might need to change your theme. You can change a WordPress theme manually by uploading the theme's zip file, or you can install from the WordPress repository of themes.
Users move to the open-source platform so that they can easily modify the visual appearance of their interfaces. You can change WordPress themes to radically change the whole outlook of the website.
Most of the WordPress themes have been categorized according to major industries and occupations. Specific WordPress themes have a specific layout targeted for specific industries. For example, food themes have food-related widgets, business themes have business-related icons & layouts, blogs have simple or colorful design focused on typography.
Photography themes come with WordPress photography plugins. You do not need to be a tech geek or an excellent programmer to change WordPress theme or install a WordPress theme. Many users keep changing themes to give a new look to generate interest among visitors. I get it.
Changing themes can help to grab your attention. People get bored with old design. Refreshing design after a few years is always a good idea because it helps to increase user engagement.
However, you must take precautions before changing WordPress themes.
1. Create A Backup Of The Website
The most important task before changing a WordPress theme is to create a backup of the current theme. You must create and save backups of the database, theme files, and plugins. This will ensure that a copy of the interface will be available in case things go wrong.
The latest backup can be used to get the interface back on track. You can do the backup creation process manually, or use have the option to use plugins. Check our tutorial on How to Create Automatic WordPress Database Backup? for the purpose. There are numerous plugins which can be configured to generate and save backups at regular intervals.
2. Record All The Changes Of The Present Theme
The open source nature of WordPress allows people to use third-party created code-based solutions to resolve problems.

Users keep adding custom code snippets to the functions.php or other essential files of their interface. Though, we never encourage to edit WordPress core files directly. These modifications can be lost when you update WordPress. Make a backup because your custom functions may not work after changing the WordPress theme.
3. Check The Widget-ready Area before Changing WordPress Theme
The location of the widget-ready area can change with the transition. Most templates provide the widget-ready area in their sidebars. However, many themes allow users to place these small feature blocks can in the header, footer or any other section.
First of all, make sure that you are moving to a design that supports these blocks. Then find out the area specified for widgets in the new layout. In case, a widget-ready sidebar was being used currently, then the modifications made to the sidebar.php file must be saved.
4. Check The Appearance of Third-party Elements
Website owners include a lot of third-party elements on their interfaces to boost engagement or monetize their interfaces. For instance, social sharing buttons of different networks allow visitors to share website content on their profiles.
Similarly, people use services like Google AdSense to display ads and earn money. However, the appearance of all these features must be synchronized with the design scheme of your WordPress theme. Adding more elements can have negative impact on your website's SEO. Before changing your WordPress theme, make sure you have an SEO friendly WordPress theme.
It is necessary to check how these items look in the chosen template. Site owners often prefer to convert PSD to WordPress themes to make sure their vision of design come pixel-perfect. Whether you choose a pre-built theme or converting HTML to Wordpress Theme, you must maintain consistency in the design.
5. Add The Analytics Tracking Code To The New Theme
Switching WordPress themes has the potential to impact the SEO of a website. Everyone uses one or another analytics tool to monitor and analyze website traffic. You can check the Ultimate WordPress SEO Guide that can help you to get the best out of your site.

Most WordPress users do not depend upon plugins to enable analytics on their interfaces. Instead, they add the tracking code to a specified location like the footer.php/header.php file. It is easy to forget to add this code to the file of the new layout. This will stop Google Analytics to work. Without Google Analytics, you will miss crucial performance reports.
Remember to copy the code from the existing theme and paste it in the relevant location of the new one.
6. Make Sure The New Theme Is Cross-browser Compatible
It is essential to check the compatibility of the new design with all the major browsers. Different browsers will render the same page in a completely different manner. It is also seen that some templates do not load correctly in all the browsers. Website owners must study the analytics data to find out the browsers being used by the target audience. Then they must ensure that the chosen layout supports all those browsers. It will help provide a satisfying experience to users and also keep the abandonment rate in check.
7. Compare Loading Times Of Both The Templates
The time taken by a page to load affects the website's user experience as well as its SEO. Google negatively ranks interfaces which take too long to render. It will be sensible to compare the loading times of both the templates before the transition. Selecting a design that has a similar or lesser loading time will always be a good option. It will ensure the website visitors do not notice a significant change in the interface's speed.
8. Turn On Maintenance Mode During The Switch
Visitors must not be allowed to see the transition to the new template. Seeing broken designs or malfunctioning features can harm the user experience. It will be pertinent to switch on the maintenance mode while the change is taking place.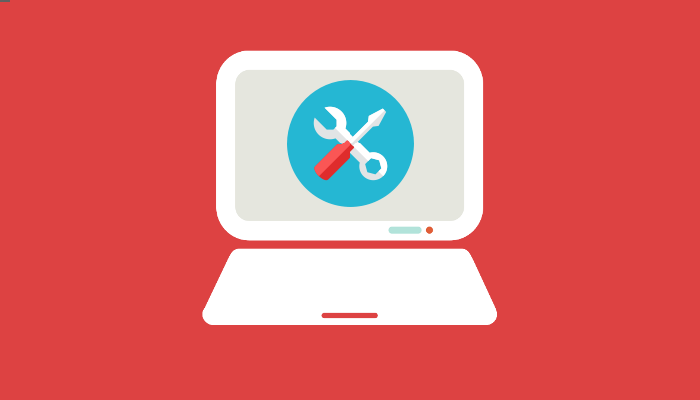 There are plugins which enable users to turn on maintenance mode for the specified duration. Visitors will be greeted by a "maintenance under progress" message until the transformation is complete.
9. Inform Users About The Change
Websites depend on their visitors for success, and it is necessary to inform them about the switch. Owners must put up a message on the interface conveying the time for which the interface will be inaccessible. They must also request the users to give their feedback about the new look of the website.
Conclusion
People may want to change WordPress themes depending on their taste. Putting a fresh coat of paint can remodel the existing interface completely and improve the engagement of users. Check our hand-picked list of the best SEO optimized WordPress themes
However, website owners must plan the transformation well in advance to prevent any issues from cropping up and harming their interface.
https://wphive.com/performance-security/checklist-9-important-things-to-do-before-switching-wordpress-themes/
Saif Hassan
Product Manager by passion & profession. Lead Product Manager at weDevs, former PM @ Poptin. Passionate about writing & tech. He's an advocate of Human-Centered Design and believes that websites and the tools used to build them should be well crafted, intuitive, and accessible. Cyclist. Reader. A WordPress ninja 🥷, HCI expert & a design thinker 💡

Subscribe To Our Newsletter