Is WordPress Down? Tips to Check and Prevent It

As a website owner or administrator, you may often face various situations when your WordPress site appears to be inaccessible. You may get scared and instantly ask a question – is WordPress down?
In this heavily competitive era, a well-functioning website is a must for any business and individual to be successful. So even if your website ever goes down unexpectedly, you must be prepared to get it back online.
By identifying the reasons behind the downtime, you can reduce the chance of facing this problem. This article will cover some practical tips to check if WordPress is really down and get it back online quickly.
How to Check If a WordPress Website is Really Down
Sometimes it happens that a website isn't down. It has stopped working only on your end. But elsewhere, it's working well. So instead of thinking the worst in the beginning, you need to take a look at the real scenario.
There are some tried-and-tested tools that you can use to check if your WordPress site is down or not. Take a look at them below.
Method 01: Check with Site24x7
First, log into Site24x7.com. You will get a search box in the top-right corner. Type your domain address and press the enter button.

Within a while, Site24x7 will show you an in-detailed report of your web health report.
Method 02: Check with downforeveryoneorjustme (Down for everyone or just me)
Land on the home page of downforeveryoneorjustme.com. Then, copy-paste your web URL on the search box and hit the or just me button.

In a moment, you will get the report on whether your WordPress site is down or not.
Method 03: Check Using a Proxy Server
You can check your website using a proxy server from different IP addresses. There are many proxy servers available online. We prefer ProxySite as it allows users to check their web status without signup.
First, navigate to the home page of ProxySite.com. You will see the search box slightly below. Copy-paste your URL, select server from the left, and click on the GO button.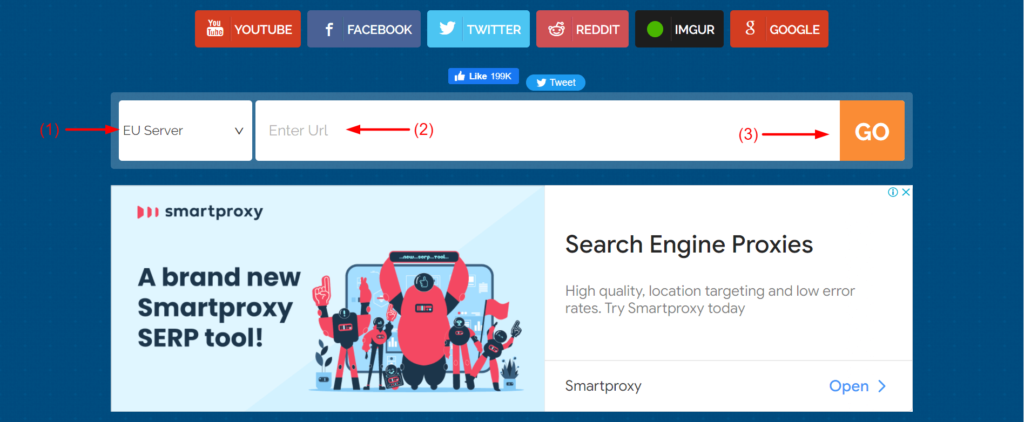 In less than a minute, ProxySite will display your website report.
Method 04: Check with GTmetrix
GTmetrix is another popular online tool for troubleshooting a website. First, get to the GTmetrix dashboard. You will see a search box. Paste your web URL and hit the Test Your Site button.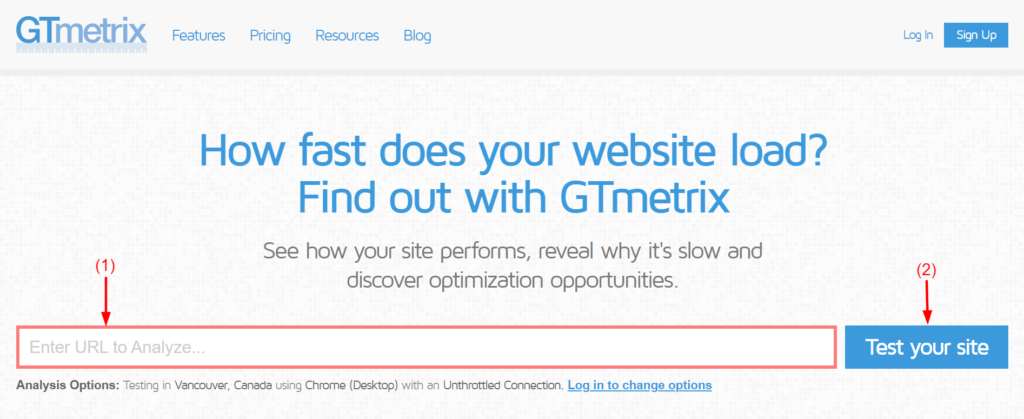 Within two/three minutes, it will show you a detailed report of your website. Thus, you can make a preliminary assessment to find out if WordPress is down everywhere or only on your ned.
Note: From our experience, the above tools rarely give wrong reports to the users. If you still possess any confusion, you can try multiple of them to make a cross-check. If multiple sources give you the same result, you can count that your WordPress site is down.
7+ Steps to Find & Solve the Errors Why Your WordPress Site is Down


There is no one-stop solution to figure out the exact reason why WordPress is down. You must try out multiple ways one-by-one to troubleshoot the issue. Let's explore them.
Step 01: Check If Your Hosting Server Is Down
Have you ever checked if your WordPress is down for maintenance? Hosting providers occasionally take down their servers (where your web files are hosted) for maintenance. They may want to install new software, update the security system, or make new adjustments.
So, until they return the servers online, your WordPress site will pass a downtime. Renowned hosting providers usually notify their users before taking down their servers.
Note: Sometimes, hosting providers may not have enough time to notify you in advance. Such as during cyberattacks, suspicious traffic flow, hardware malfunction, etc. You must consider this urgency.
The solution to The Problem
Make contact with your hosting provider through email or phone call. They are the most reliable source of information on any web-related problem.
Besides, don't just run after the cheap hosting provider. Choose a renowned hosting service provider. Because they won't just host your files but give security as well.
Step 02: Check If Your WordPress is Updated with the Latest Version

Sometimes, due to memory shortage and slow server speed, WordPress fails to update itself to the latest version. It will get stuck in the maintenance mood and blockade your accessibility to the WordPress dashboard.
Once it happens with your website, you will constantly get a notification 'Briefly unavailable for scheduled maintenance. Check back in a minute.' Also, it will create a temporary file .maintenance.
The solution to The Problem
Log into your cPanel. Then, navigate to File Manager > public_html. You will get the .maintenance file. Click on the right button of your mouse and press the delete option.
Reload your website. Hopefully, your WordPress will come back online.
Step 03: Check Your Domain Status
Are you sure your domain status hasn't expired? Users often forget to notice the expiration date and fail to renew their domain addresses. If you don't have a lifetime domain, you must renew it yearly.
Else, others will get a way to register it by their name and have control over it. If this happens, you are no longer in possession of this domain.
The solution to the Problem
Have a quick check of your domain status from ICANN. Just type your domain address in the box and then hit the Lookup button. In a short time, you will get the report of who is currently holding this domain. You also will learn its expiration date.

Step 04: Check Your Hosting Status and Package Limits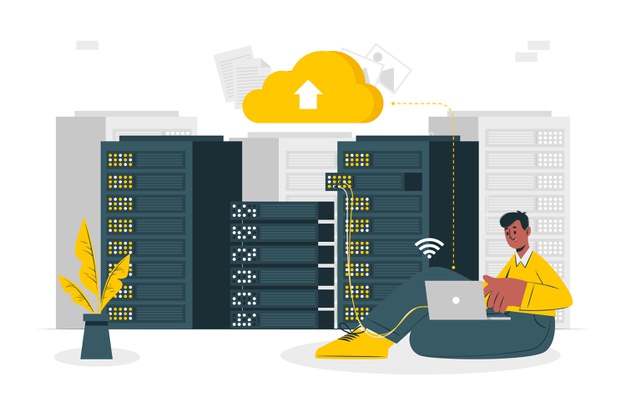 Similar to domains, you must renew your hosting services every year. Otherwise, hosting providers won't continue to store your files after the expiration period. It may cause down your WordPress site.
Besides, another problem may be package limit issues on bandwidth and disk space. Bandwidth refers to the amount of data that a website can pass to its users in a period. If there are more visitors that the bandwidth limit cannot support, your website will go offline temporarily.
A disk refers to the memory space. Your hosting plan includes a certain space (starting from 1GB) to store your web files. When your web content (video, image, HTML, etc.) reaches the limit, your WordPress site will be down.
The solution to The Problem
Log into your hosting profile. You can see its current status on your dashboard. Accordingly, you must renew your hosting plan or upgrade your bandwidth or disk space.
Contact your hosting provider if you aren't tech-savvy and don't know how to do these. They will do these in your favor (for a little or no charge).
Step 05: Check If There Is Theme or Plugin Conflict
Corrupted and incompatible themes and plugins may be another reason why your WordPress site is down. It may happen due to the following reasons.
Users often purchase low-cost themes and plugins from unofficial sources to reduce costs. But this opens the door to potential security attacks.
Themes and plugins must be updated regularly from the developers' end. Otherwise, they lose compatibility with the new WordPress versions.
These may cause myriad conflicts within your WordPress ecosystem.
The solution to The Problem
Always get your themes and plugins from reliable sources, whether you choose free or premium. Never pursue unreliable sources just for cheapness.
To check if your products are updated, go to the admin dashboard. Then, navigate to Plugins > Installed Plugins. You will find all your un-updated plugins here.
Note: If all your themes and plugins are from reliable sources, you don't need to worry about support from the developers' end. They will automatically send you update notifications of their products.
Step 06: Check If Your Website Is Under DDoS Attack


This is a malicious attempt taken by cyber criminals. It floods the targeted websites with fake traffic and overloads the web bandwidth. When you face DDoS attacks, your website becomes more vulnerable to hackers.
Sometimes, your competitors may make this attack to bring down your WordPress site.
The solution to The Problem
Some users think of increasing bandwidth to get some extra minutes when a DDoS attack takes place. But honestly, it doesn't work well. Because it gives attackers more space to over-populate your site.
Better you know well about your inbound traffic profile. It will help you understand your traffic flow in normal situations. So, if you ever experience any sudden spike in your traffic flow, you can take it as suspicious.
You must bring down your website temporarily as a first precaution. Then, notify your hosting provider in advance for extra protection.
Step 07: Check If There is Any Week Security Issue


In addition to the above things, there are some other issues as well that may threaten your web security. For example, your website is highly vulnerable to spammers and malicious codes without a security plugin.
Secondly, if your username and password are very easy to guess, hackers may get a way to access your dashboard. These may give way for cybercriminals to make brute-force attacks.
The Solution to The Problem
Today, you will find a good number of security plugins available online. Choose one of them. Install and activate it on your website. Akismet, Titan, and Jetpack are currently top in Google search results.
Finally, don't forget to enable the two-factor authentication option. It will block other users from entering your WordPress admin dashboard without your consent.
Additionally, using a strong and unique password is crucial for enhancing your website's security. Consider using a reliable password generator to create complex and hard-to-guess passwords.
Step 08: Troubleshoot Your WordPress Settings
Finally, troubleshooting WordPress settings is the last alternative. Check if there are database errors, faults in HTML/CSS coding, and loss of core files.
The solution to The Problem
Sign in to your cPanel account and verify whether your website is rightly connected to your MySQL database. If it's broken, solve it.
If you are using custom codes for your HTML and CSS, be sure they are written accurately. Even a single mistake of a comma or semicolon can stop performing your WordPress site.
Due to conflict with your third-party themes and plugins, some of your crucial files may be lost. If you cannot recover them, reinstall your WordPress from scratch.
Note: If you maintain backup storage, re-setup your website won't take long.
FAQ on Is WordPress Down

Let's cover some common questions that usually come from web users on the topic 'Is WordPress Down'.
Why is my WordPress not working?
If you ever face a problem loading your WordPress pages or getting into your backend dashboard, clear your browser cache as the first step. If you cannot resolve the problem anyway, it may be down for any of the reasons below.
1. Your hosting server is under maintenance
2. WordPress isn't updated properly
3. Your domain ownership expired
4. Your hosting expired or reached the package limit
5. There is a theme or plugin conflict.
6. There might be a DDoS attack.
7. Your WordPress site has weak security.
How to check my current WordPress version?
First, log into your WordPress admin panel. Navigate to Dashboard > Updates. You see your current WordPress version right on your screen.
How do I know if my WordPress site is working?
Go to Site24x7.com dashboard. Type your domain address in the top-right search box and press the enter button. If your site isn't available online, you get No Results on your screen.
How do I take down a WordPress site?
To you can take down a WordPress site, follow the below steps:
Step 01: Log into your WordPress dashboard
Step 02: Navigate to the WordPress theme editor
Step 03: Click and open up your functions.php file
Step 04: Add maintenance mode code to your functions.php file
Step 05: Activate your maintenance mode
How can I Prevent DDoS attacks?
To prevent DDoS attacks follow the below tips:
1. Create a DDoS attack response plan
2. Use a DDoS attack prevention solution
3. Audit your web vulnerability occasionally
4. Have an in-depth idea about your inbound traffic profile
5. Learn about the warning signs of DDoS attacks
6. Use a cloud-based service provider to monitor your cyber security
Get Ready to Prevent Your WordPress Site From Going Down
Website downtime not just affects the big players. It can cause serious havoc to small and medium-sized organizations as well. From another research, one minute of downtime can cost $423 for small businesses.
Hopefully, this article has met your quest on the topic 'Is WordPress Down' from different angles. If you love to receive more interesting articles like this one, subscribe to us, and let us know your opinion through comments.
https://wphive.com/performance-security/is-wordpress-down-ways-to-check/
Fuad Al Azad
Fuad Al Azad is a creative writer who loves to blog on everything in between tech, marketing, and eCommerce. Alongside, he is an admirer of fact, fiction, and philosophy.

Subscribe To Our Newsletter