Is WordPress Safe for eCommerce? An In-Depth Analysis

Every day millions of people access the internet to buy stuff. People are spending money online more than ever before. Online sales are booming, and it is only going to get bigger from here.
If you want to create an online eCommerce store, WordPress has got your back. There is more than one WordPress eCommerce plugin to kick start your first eCommerce website.
According to Statista, eCommerce stores had approximately generated more than 2800 billion dollars globally in 2018.
This year's Cyber Monday sales generated more than $7.9 billion alone, which overtook the Black Friday ($6.2 billion) and Thanksgiving Day ($3.7 billion) sales in volume.
And this number is going to be radically increased to almost 2x in 2021. If you want to take home a sweet piece of this big pie, you have to have a great eCommerce website.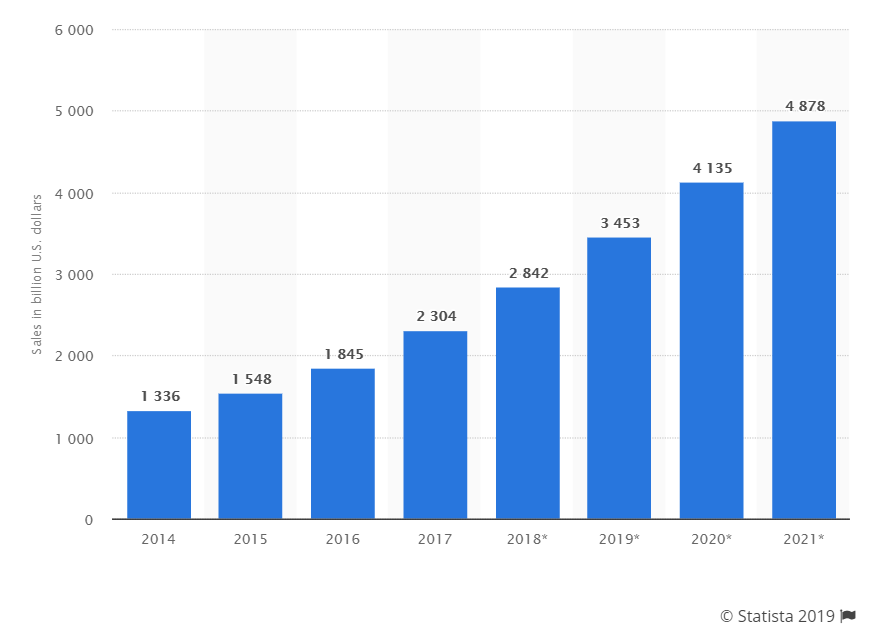 Although there are some great plugins like WooCommerce or Easy Digital Downloads to create your first WordPress eCommerce website, the real question remains –
Is WordPress safe for eCommerce websites?
The answer is No.

The vanilla installation of WordPress is not secured enough. You need to take security measures if you are operating a large eCommerce business. Especially if you have a large eCommerce business with a lot of clients, customers, products and sales – hackers can breach your data if you are careless about your WordPress security.
Why Should You Secure Your eCommerce/WooCommerce Website?


WooCommerce is the most used WordPress plugin for creating eCommerce stores. There is no real competitor. Yet independent security firms find new vulnerabilities in the WooCommerce plugin now and then.
Sucuri found an object injection vulnerability in WooCommerce back in 2015 that allowed anyone to download any file on the vulnerable server.
An SQLi vulnerability was also discovered in the YITH WooCommerce Wishlist plugin that allowed attackers to remotely execute SQL (Structured Query Language) on your database.
WordPress WooCommerce XSS Vulnerability allowed hijacking a customer account with a crafted image
How to Secure WordPress eCommerce Website?
Always Keep Your Core WordPress Installation and Plugins Updated
One of the main reasons WordPress site gets compromised that the sites do not use the latest version of the plugins. Whether you are using WooComerrce, Easy Digital Downloads or any other plugin for your eCommerce website – you have to keep the plugins updated.
Since WordPress is blessed with an awesome update mechanism, it takes only a couple of clicks to update WordPress. Sucuri's 2018 report suggested that
In 2017, 39.3% of hacked WordPress sites were using outdated installations. In 2018, the percentage had dropped slightly to a total of 36.7%.
The primary attacks targeted outdated WordPress plugins and themes with known and unknown vulnerabilities.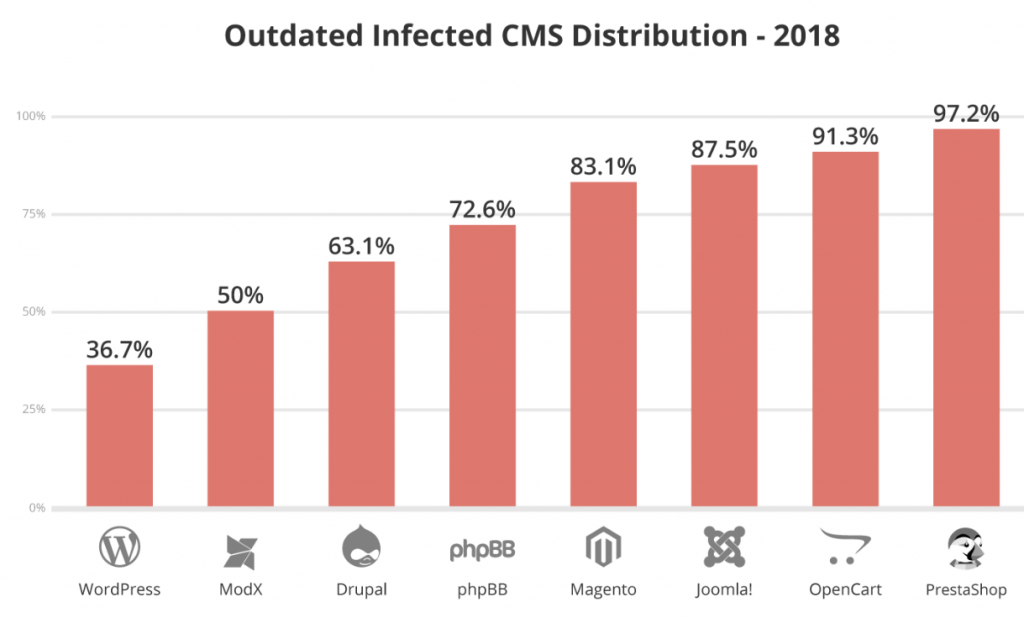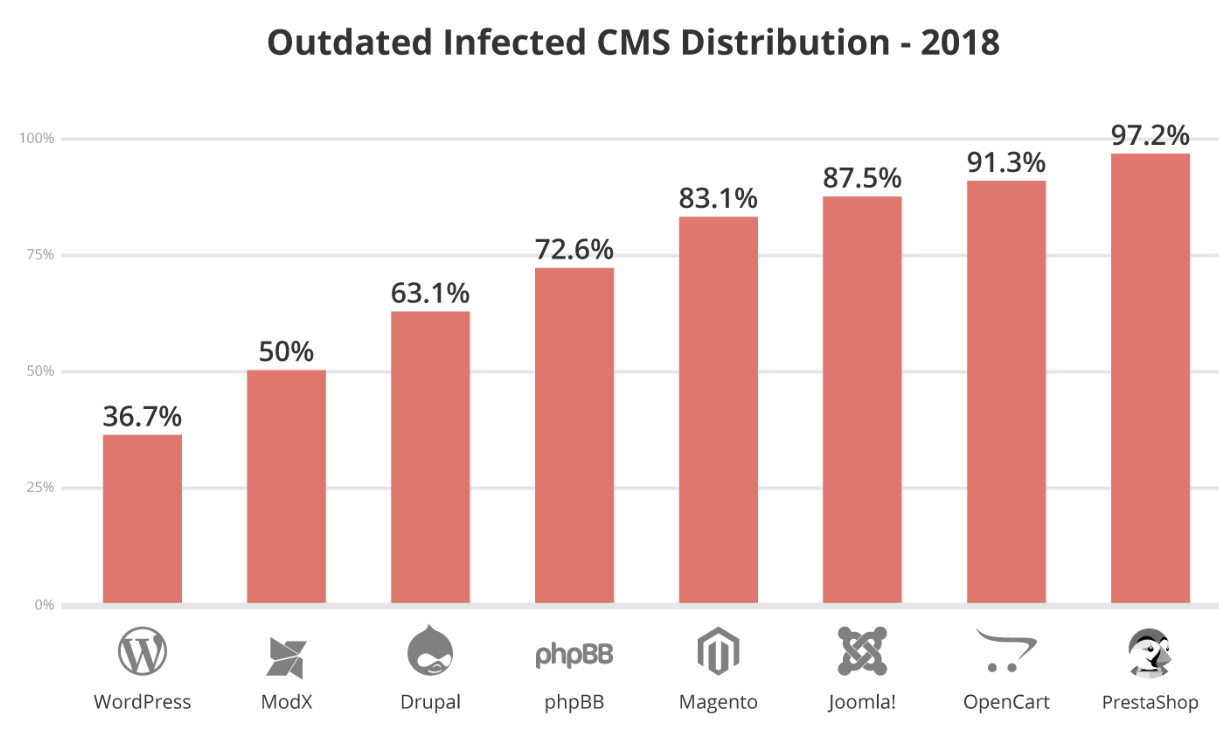 This data demonstrates that WordPress has done a magnificent job with its auto-update feature.
The one area that requires attention is the external components of the platform (e.g., plugins). Hackers target external themes, plugins to sploit your eCommerce website's security. You can check how to automate WordPress updates to automate the whole update scenario regarding WordPress.
Plugins like Companion Auto Update updates WordPress core, plugins and themes automatically – without any human intervention.
Updating WordPress ensures that you are always secured from vulnerabilities, security holes, and XSS Cross Site Scripting attacks.
Use Strict SSL
SSL (Secure Sockets Layer) is a security technology for establishing an encrypted link between a web server and a browser. The secured connection ensures that all data passed between the web server and browser remains private and integral. This essentially stops any type of eavesdropping, also reducing the chance of data manipulation.
SSL adds an extra layer of security to your website. You can try installing SSL on your website to take advantage of free SSL and CDN offered by Cloudflare.
Backup Your Database
You should take regular database backups to make sure your WordPress eCommerce website is in a safe state. Read our tutorial on automating WordPress database backups to make sure you always have a fresh copy of your database backup.
Database backups are very crucial for your eCommerce website. Even if something breaks down, you can roll back to a working state with database backup.
Check Your Website for Vulnerability
You need to check your WordPress site for vulnerabilities using an online scanner time to time. It will show you existing vulnerabilities that your site is having.
If you're confused about securing your eCommerce site, then be sure to check our comprehensive WordPress security checklist to make sure you have taken the essential security measures for your website.
Concluding Thoughts
Security is always one of the most critical factors for your business to succeed. If your clients do not trust your brand/company, it is more likely that they wouldn't spend money on your site. You can try setting up a free business email to increase the confidence of your clients in your business.
If you are running a WooCommerce website, then it is very crucial to gain your client's trust. You can follow our WordPress Security Guide to tighten the overall security of your WordPress site.
Implementing SSL, taking database backups, fixing security vulnerabilities will make your WordPress eCommerce website safe for everyday usage.
https://wphive.com/performance-security/is-wordpress-safe-for-ecommerce-an-in-depth-analysis/
Saif Hassan
Product Manager by passion & profession. Lead Product Manager at weDevs, former PM @ Poptin. Passionate about writing & tech. He's an advocate of Human-Centered Design and believes that websites and the tools used to build them should be well crafted, intuitive, and accessible. Cyclist. Reader. A WordPress ninja 🥷, HCI expert & a design thinker 💡

Subscribe To Our Newsletter