5 Best WordPress eCommerce Plugins Compared (2023)

The need for building an online store seems to grow exponentially in the last few years. The rise of eCommerce stores has inspired many to start new shops.
In recent times, SaaS (software as a service) platforms like Shopify, BigCommerce, Magento have increased their user share significantly in the last few years.
This year's Cyber Monday sales generated more than $7.9 billion in online sales, which overtook the Black Friday ($6.2 billion) and Thanksgiving Day ($3.7 billion) sales in volume. It is crucial to focus on online eCommerce sales as the sales number will only grow from here on.
If you want to create a new eCommerce website, WordPress should be on your watch list. WordPress eCommerce plugins can turn your regular WordPress site into a fully functional online eCommerce store. You can even turn your eCommerce store into a multivendor e-commerce store using plugins like Dokan.
WordPress is a versatile platform. There are thousands of free plugins and free themes available which you can use to customize your eCommerce store.
It is true that SaaS platforms can be helpful to run your eCommerce platform in a few seconds. However, these SaaS platforms are not free. The problem even gets worse when platforms like Shopify charge you a small percentage for per transaction.
This is where these WordPress eCommerce plugins come to help you. Most of the WordPress eCommerce plugins provide the same sets of features like SaaS platforms, but you do not have to pay any money for using those plugins.
WordPress eCommerce plugins have a great friendly community with continuous development from plugin developers.
WordPress is one of the easiest and most user-friendly content management systems in the world. So whatever you sell — chocolates, hardware items, phones, fashion items or even digital downloads — you can set up your eCommerce shop in a few minutes and get it running in just a few minutes.
The plugins we are covering in this article are the best WordPress eCommerce plugins. However, there is no one plugin which will be the best for everyone. For example, if you want to sell only digital content on your website then Easy Digital Downloads may be the best for you. However, if you are selling physical items that combines complex scenarios like variation, stock, and others – WooCommerce might be the best solution for you.
WooCommerce
WooCommerce is the most known, popular and widely used eCommerce platform for WordPress. The plugin has every feature you could ask while setting up an eCommerce store.
Stock count? You got it. Variations? You got it. Payment gateway? You got it too. Huge number of addons? Available too.
WooCommerce is the "de facto" eCommerce plugin for WordPress. WooCommerce started as an independent company back in 2011. However, WooThemes (the mother company of WooCommerce) was acquired by Automattic in 2015.
Since then, the WordPress organization is recommending WooCommerce as the best eCommerce plugin for WordPress. The excessive push and aggressive marketing have shown results too.
WooCommerce market share has increased sharply and now powering more than 8% of all e-commerce websites online and 21% of the top 1 million sites.
WooCommerce has maintained sharp growth since Automattic acquired the platform in 2015. Automattic is the organization that operates WordPress.
WooCommerce is often considered as the best eCommerce solutions to build and expand an online store. You can set up your WordPress eCommerce store with just one product, or you can make a store which has an extensive collection of thousands of products.
is WooCommerce free? The best things about WooCommerce is that it is always free. You can sell an unlimited number of products with the help of WooCommerce, and you do not need to pay a dime to WooCommerce.
Research has found that 60 percent of shoppers will watch a product video than reading product description when they're shopping. 64% of shoppers make a purchase after watching branded social videos. If you save some money while choosing the platform, you can definitely spend that extra money on marketing.
However, you can customize WooCommerce as like you want it. There are many WordPress themes and plugins which only focuses on WooCommerce.
And you can turn your single WooCommerce store into a multivendor marketplace just adding a plugin like Dokan or other WooCommerce multivendor plugins.
When you Shouldn't Use WooCommerce
Finding Addons – There are tons of WooCommerce add-ons available for WooCommerce. A user may not find the right addon that they need.
Too Many Options The best thing about WooCommerce might be the worst one too. WooCommerce has too many options that new people might feel a bit confused while setting it up.
Easy Digital Downloads (EDD)
Easy Digital Downloads is built from the ground up to sell digital products only. Unlike other eCommerce plugins which supports selling all kinds of products, Easy Digital Downloads focuses only on digital products. Hence, EDD is one of the best WordPress eCommerce plugins for digital platforms.
That way both your customers and you are happy when selling digital products.
Why not use WooCommerce to sell digital products? Yes, you can use WooCommerce to sell your digital products too, but you aren't using a specialized platform. Isn't it better to execute a specialized task with a specialized tool?
If you're only selling items like audiobooks, wallpapers, ringtones, eBooks, PDF files, video, or anything that is digital – Easy Digital Downloads is the plugin you need.
Easy Digital Downloads also has a digital sales platform, with features for discount codes, file access control, and activity tracking.
EDD works with almost all WordPress themes. However, there are specific WordPress themes focused on EDD too.

The core Easy Digital Downloads plugin is free. However, you can upgrade at a $199 subscription which gives you access to full customer support, site licenses, and updates.
When You Should Not Use Easy Digital Downloads
If you are not selling digital products, you should not use Easy Digital Downloads. Because Easy Digital Downloads is specially developed for digital products. If you want to use EDD for physical products, it will not give your users a good experience.
WP eCommerce

WP eCommerce is often referred to as the direct alternative to WooCommerce.
Mostly because both the plugins sport the same type of features with the same type of user experience.
One of the main difference between WP eCommerce and WooCommerce is WP eCommerce sells a Gold Cart extension. The Gold Cart is listed at $99 for a single site which adds new features like live search, grid view for your product galleries, premium payment gateways and more.
When You Shouldn't use WP eCommerce
The WP eCommerce is the closest WooCommerce competitor. However, the plugin could not keep with WooCommerce in recent years. If you want more reliability, stability, 3rd party modules, WooCommerce might be a better solution that WP eCommerce.
MemberPress
MemberPress is a WordPress plugin that allows you to sell subscription-based digital products and services.
MemberPress is the most suitable plugin when you want to sell subscription-based products or membership plans.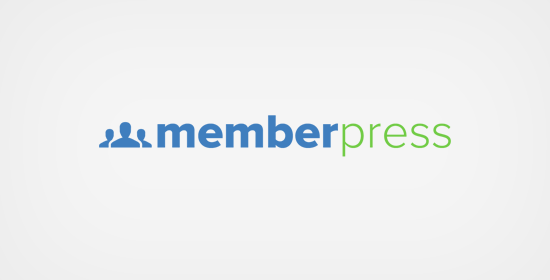 The plugin provides excellent control over user roles. Only users with permissions will be able to access different parts of the website.
Also, you can integrate MemberPress with WooCommerce or LearnDash LMS.
Shopp
Shopp plugin supports both physical and digital products. Also, if you want to handle Subscription, Shopp allows you to sell products with recurring payments without buying an extension. This is one of the great advantages of using Shopp over other plugins.
Although the plugin is not updated as often as the other plugins, you can still give it a try if you want to change up things.
Wrapping Up
eCommerce sales is exploding for the past few years. It will only grow bigger. If you ever wanted to create an eCommerce store, now is the right time.
You can check our article on creating an eCommerce store using WordPress to open your first eCommerce store.
https://wphive.com/reviews/best-wordpress-ecommerce-plugins/
Saif Hassan
Product Manager by passion & profession. Lead Product Manager at weDevs, former PM @ Poptin. Passionate about writing & tech. He's an advocate of Human-Centered Design and believes that websites and the tools used to build them should be well crafted, intuitive, and accessible. Cyclist. Reader. A WordPress ninja 🥷, HCI expert & a design thinker 💡

Subscribe To Our Newsletter