20+ Best WordPress Plugins You Must Have in 2023

You are here which means you have a WordPress website and you're looking for the best WordPress plugins for your website. As you know without ensuring a perfect set of plugins that you need for your website, can't even think of good output.
However, choosing the best WordPress plugins from the ocean of alternatives can become a situation like finding a needle in a haystack for you. So, let us guide you on which plugins you should use for your website as per the requirements.
Today, in this article, we are gonna talk about the best WordPress plugins that you must have for your website in 2023. And we have made this list with our expertise that comes from years of experience. So, rely on us and keep checking this list.
Best WordPress Plugins for Your Website in 2023


We have made this list based on different categories. So, first of all, let us show you the category list, and then we'll talk about the top plugins of every category.
You might be wondering how we have chosen the best plugins among so many options.
Choosing the best WordPress plugins over 58,000 plugins was not an easy task as the preference for plugins varies from user to user.
We have been using WordPress for the last eight years in various cases. We also have a local, specialized WordPress hosting company where we have hosted more than 200+ websites.
We have analyzed and used hundreds of different plugins for different types of users. We have chosen the must-have WordPress plugins list by asking us these two questions
1. Is it absolutely necessary?
2. Does it add essential features which will benefit users?
We asked ourselves these questions; then we handpicked the most helpful WordPress products in various categories including caching, performance, SEO, Stats, Project Manager, Accounting, Optimization, Security, and more.
1. Best WordPress Caching Plugins in 2023

We start with the caching plugins. We chose the top three caching plugins for you and you should choose one among them.
WP Super Cache
Cometcache
WP Rocket
WP Super Cache
When it comes to caching, our most favorite plugin will be Automattic's WP Super Cache. Whether it is PHP caching or Apache's mod_rewrite, WP Super Cache handles it all. This plugin has been actively used by more than 2M+ people around the world. So, you can easily understand its craze.
Cometcache (formerly known as Quick Cache)
Comet Cache has been around for a long time. It was known as Quick Cache initially, then it was renamed Zen Cache, and now it is known as Comet Cache. Over the years, the plugin has matured a lot and still performs like a champ. If you are looking for PHP Caching, then Comet Cache will be our best bet.
W3 Total Cache
That said, W3 Total Cache is a free, open-source WordPress caching plugin with millions of installations. It has the advantage of integrating with a CDN, and it works well for mobile-friendly sites as well as regular desktop ones.
The plugin also boasts that it's a useful companion for websites with SSL certificates, making it an ideal speed solution for eCommerce stores. Beginners may find it a little bit confusing, but still, it's a better choice than its competitors because of its handy feature list.
2. Best WordPress SEO Plugins in 2023

SEO is the powerhouse of a WordPress website. It helps to ensure better ranking on SERP and thus you can get more traffic to your website. And more traffic means more possibility to get customers.
So, choose an SEO plugin for your website and customize it for getting better ranking.
All in One SEO Pack
Yoast SEO
Rank Math
All in One SEO Pack
All in One SEO Pack is a feature-rich SEO plugin for WordPress sites. You will get all the necessary features that you need to maintain your website ranking on the search engine using this plugin. With more than 2M+ active installations, it's one of the most popular plugins for SEO.
Yoast SEO
Yoast is another popular SEO plugin for WordPress. It comes with easy-to-use yet powerful functionality that can immensely help you to optimize your site for SEO. If you're a beginner and don't have that much experience in WordPress, we'd recommend you use Yoast free version to optimize your site.
Rank math
SEO Rank Math comes with everything you need to write Google-friendly content and perform on-page SEO. Rich Snippets, SEO Analysis tool, Redirections, 404 Monitor, Search Console, WooCommerce SEO, Video SEO, Role Manager, Link Counter, Local SEO, Sitemaps, Breadcrumbs, Related Articles.
It has all features of a premium plugin in it. They might price it later but since it's free now, it would be a great free SEO plugin to try.
The plugin already has more than 10K installations and almost 5/5 reviews. Do not forget to give this new plugin a try.
3. Best WordPress Comments Plugins in 2023

There are a few popular Comment plugins available for WordPress. However, we have chosen the most feature-rich three plugins for you.
Disqus Comment System
Jetpack
Lazy Social Comments
Disqus Comment System
Disqus is the web's most popular commenting system trusted by millions of publishers to increase reader engagement, grow audience and traffic, and monetize content. Disqus helps publishers of all sizes engage directly with their audiences to build loyalty, retain readers, and foster thriving communities.
Jetpack
Jetpack is a WordPress plugin by Automattic, the company behind WordPress! It has a lot of features under one plugin. It is liable to manage your site's performance, security, and management. It also packs a useful comments feature that blocks spam comments and forms responses with anti-spam features powered by Akismet.
Lazy Social Comments
If you want to integrate Facebook Comments, Lazy FB Comments can be a good option. Use Facebook comments system on your website without slowing down your website. This plugin adds an extra feature to lazy load Facebook comments after clicking a button or scrolling down.
4. Best WordPress Plugins for Spam Blocking in 2023

Akismet
Akismet is the most used WordPress plugin for spam blocking. It comes by default for every new WordPress installation. It works remarkably well for blocking spam. It checks your comments and contact form submissions against our global database of spam to prevent your site from publishing malicious content.
Spam protection, AntiSpam, FireWall by CleanTalk
Spam protection, AntiSpam, FireWall by CleanTalk is a plugin that works surprisingly well for preventing spam on your website. This plugin moves spam comments to the SPAM folder or you can set the option to ban spam comments silently. You can also enable the option in the plugin settings to auto-delete comments from the SPAM folder.
5. Best WordPress PageSpeed Optimization Plugins in 2023


Autoptimize
Autoptimize is a popular free plugin that helps you optimize your site's HTML, CSS, and JavaScript. Beyond that, it can also help you defer loading certain scripts, async JavaScript, lazy load images, and remove some basic things such as emojis.
Asset CleanUp: Page Speed Booster
Asset CleanUp is another useful free plugin for optimizing your site's scripts. It enables you to conditionally load or reload scripts as needed. For example, you can limit some scripts to only load on certain pages.
Asset CleanUp also offers a number of other features to help you optimize scripts on your site, including Minification, File concatenation (combine files) and remove emojis.
6. Top WordPress Backup Plugins in 2023

During our coverage of the WordPress Security Guide, we mentioned that backing up is one of the crucial ways to avoid unplanned data loss and data risks. There are many great plugins for backing up. Check the below list to find out the best backup plugins for WordPress.
Duplicator
Duplicator works remarkably well for backing up and restoring your WordPress website. Moreover, it also provides the option to change the site name while restoring. So if you are changing hosting, or domain name, this can be a great help for complete migration.
BlogVault
BlogVault creates an automatic backup of your website on a daily basis and also allows you to manually create unlimited on-demand backups. It features smart incremental backups that sync only incremental changes for minimal server load. This ensures optimal performance for your site.
7. Best WordPress Plugins for Website Stats in 2023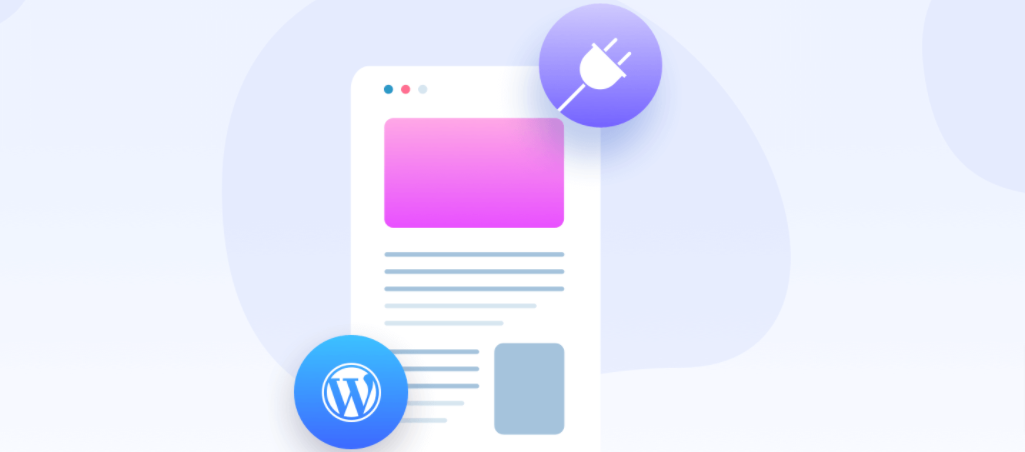 Stats are vital for any website. When working on a website, you need to know how is your traffic every day, and what are the referring websites. Sure, you can always use Google Analytics for that purpose.
Jetpack
Jetpack is a plugin made by Automattic, the mother company of WordPress itself. Jetpack has numerous useful features including Stats, CDN (Photon), Sign in security, Auto-posting to Social Media, and more.
ExactMetrics
The plugin connects Google Analytics directly to your WordPress Dashboard. You can take full advantage of Analytics, right from your WordPress dashboard. Google Analytics Dashboard is an excellent plugin for Google Analytics lovers as you make the best usage of both WordPress and Analytics from your Dashboard.
8. Best Social Sharing Plugins for WordPress in 2023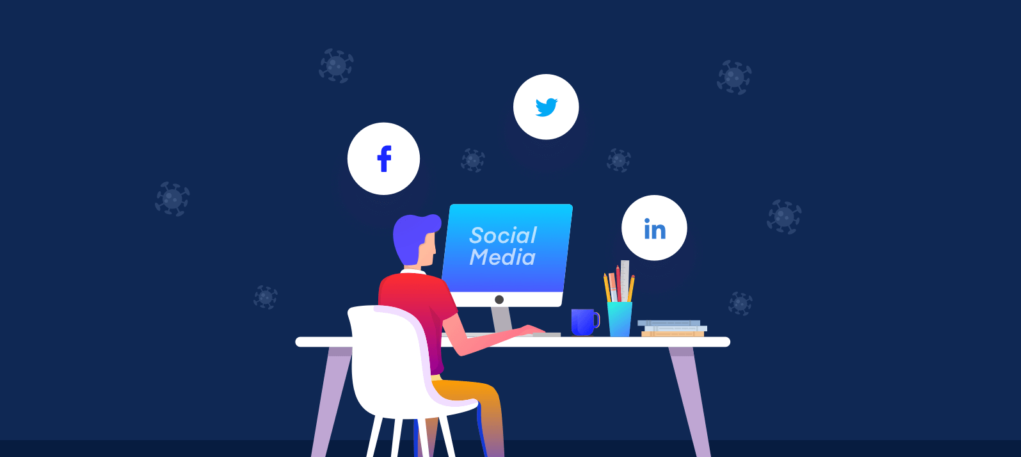 There are many social sharing plugins out there. In this case, after playing around with many social sharing plugins, we have settled on one of the most basic, lightweight social sharing plugins.
Nobs: Share Buttons
You can add smartly designed buttons after/before your posts to allow your visitors to share your content (includes no JavaScript mode & counters). Hence, it loads wicked fast. Buttons are Retina/HDPI-ready, and translation-ready, and come with useful options and hooks. This plugin makes the perfect balance between speed, customization, and simplicity.
Social Media Share Buttons
Our second pick in the social sharing category is Social Media Share Buttons plugin for WordPress. This plugin is very lightweight. If you do not want to tinker much with the settings, then it will get you going as fast as possible.
Read our speed comparison of popular social media plugins to have an idea about other social plugins.
9. Best WordPress eCommerce Plugins in 2023

Well, for eCommerce, we guess there's no denying that WooCommerce is the ultimate champion.
WooCommerce
WooCommerce, the leading eCommerce plugin for WordPress, powers 14% of all the eCommerce sites on the whole Internet according to BuiltWith. That's a massive number indeed.
The core platform is free, flexible, and amplified by a global community. The freedom of open-source means you retain full ownership of your store's content and data forever.
Dokan Multivendor
Dokan is a plugin from weDevs, which you can use to transform your website to multivendor, eBay like shops in just a few clicks. Dokan is the best front-end multi-vendor marketplace on WordPress.
Product uploading, editing, publishing – all can be done from the frontend. If you are planning to create a multi-vendor shop, then there's no denying that Dokan is the undisputed champion regarding this.
10. Top Security Plugins for WordPress in 2023


You can always use our comprehensive WordPress Security Guide to protect your site from attacks and vulnerabilities. However, if you indeed want to use a plugin for that, we would recommend using any of the below-mentioned plugins.
Wordfence
Wordfence is the most popular and top-rated security plugin for the WordPress site. With more than 4M+ active installations, it's needless to say that it has become everyone's fav plugin for protecting their sites.
Apart from it, more than 3.5k users think it's worth to get on an average of 4.7 ratings out of 5. So, why do so many people rely on this plugin to tackle their websites? Because it does its job perfectly.
Sucuri
Sucuri is a cloud-based security plugin that works with any content management system. And WordPress is an area of expertise for Sucuri. It's easy to install and set up the plugin on your website to keep your site safe.
Sucuri has an active user base of more than 800K+ across the world. Moreover, it got 4.3 ratings out of 5 so far.
Also Read: Wordfence vs Sucuri: Which is The Best WordPress Security Plugin
Use The Best WordPress Plugins for Your Website and Grow Fast
WordPress is growing every day. There are more than 56,000 plugins already on the WordPress Plugins repository. If we missed covering an essential plugin, do let us know via comments.
If you do not want to test these plugins on a live site, consider installing WordPress on a separate server, or using WAMP or XAMP on your localhost.
You can follow us on Twitter and get connected to our Facebook group.
https://wphive.com/reviews/best-wordpress-plugins/
Saif Hassan
Product Manager by passion & profession. Lead Product Manager at weDevs, former PM @ Poptin. Passionate about writing & tech. He's an advocate of Human-Centered Design and believes that websites and the tools used to build them should be well crafted, intuitive, and accessible. Cyclist. Reader. A WordPress ninja 🥷, HCI expert & a design thinker 💡

Subscribe To Our Newsletter