7 Best WordPress Search Plugins in 2023

WordPress comes with a wide list of great default features. But WordPress's default search option is not one of them. The default search system available in WordPress is only capable of searching the title and the content of posts. This can limit the capabilities of your website or store.
The good news is there are several WordPress search plugins available in the plugin directory. You can get over the limitation of the WordPress default search option by wisely choosing a search plugin. Having said that, choosing the best WordPress search plugins isn't an easy task. If you search in a plugin directory by typing "search plugin", you'll get a long list of plugins. Then which one to choose?
The one that comes with the most active installations? Or, the one that comes with more features? It can make you confused. And you are not alone, there are many people who can't decide which one to choose exactly in this situation.
To help you out in this scenario, today, we are going to share the best WordPress search plugins with you. Let's check this list and find the best one for your site as per your requirements.
Why You Need to Use WordPress Search Plugin

You may not find the necessity of a search feature right away when launching a new website or blog. However, when your site grows, you'll need a search option to make it easy for website visitors to find the posts or products they want.
If you have an online store, an advanced search option is mandatory for you. And your search system should be able to scan product pages and details to offer better results to customers. This influences customers to come back to you again, as it improves the user experience of your site.
Apart from the online store, every site where visitors get the most priority should have a search option. You barely find any website without a search option nowadays.
Moreover, site search encourages people to stay on your website with a user-friendly search function. This improves your user engagement rate and also decreases the bounce rate. And ultimately that boosts your SEO score.
7 Best WordPress Search Plugins for Your Site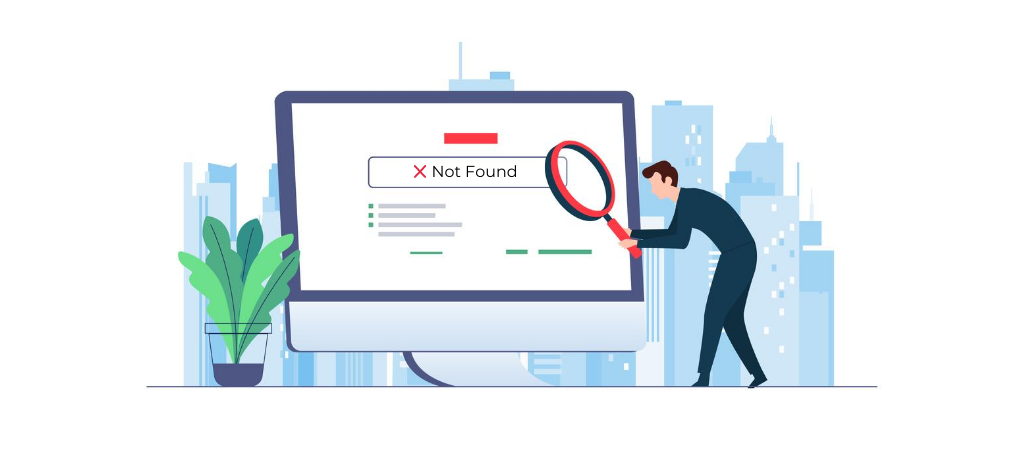 So, finally, we are here. This is the list that we have prepared for you. Before saying anything else, at first, let's take a quick look at the list. Then we'll make an in-depth analysis of each of the below-mentioned plugins.
Ivory Search
SearchWP
Ajax Search Lite
Relevanssi
Search & Filter
ElasticPress
Swiftype Site Search
We have made this list in terms of popularity, number of users, ratings, features, and pricing. In addition, we'll make a comparison table including all these plugins, which should narrow down your choices and make a decision easier to choose the best plugin for you.
1. Ivory Search

Ivory Search is one of the most popular search plugins that are actively used by more than 70K people yet to date. It's a freemium search plugin that allows you to create unlimited search forms and configure each separately. Also, it converts any search form including the default search form to the AJAX search form.
The Ivory Search plugin is equipped with shortcodes that let you embed search forms anywhere on your site, including the header, footer, sidebar, and other widget areas. It also gives you the flexibility to search for any type of content and restrict specific content from search results.
Key Features
Create an unlimited number of search forms
Configure each search form separately
Exclude specific content from search results
Display Search Forms anywhere on your site
Supports multilingual search
Integration with popular plugins such as WooCommerce, bbPress, etc.
Active Installations: 70,000+
Ratings: 4.9/5
Pricing: $19.99/year.
2. SearchWP

SearchWP is the go-to choice for adding advanced search systems to websites, especially when it comes to eCommerce and business websites. It enables AJAX-powered live search for your search forms. Though it's a developer-friendly plugin, you can customize everything without having prior coding knowledge.
SearchWP offers an automatic theme integration, meaning users don't have to set it up, as the plugin will start working automatically alongside any search forms and result templates.
Key Features
Search eCommerce products and orders
Keyword Stemming
Search statistics and visitor insights
Automatic integration with the native search
Configure different search engines individually
Easily customize the algorithm
Active Installations: 50,000+
Ratings: 5/5
Pricing: $199/year (license for 5 sites).
3. Ajax Search Lite

If you want a highly responsive live search plugin for your WordPress site then Ajax Search Lite might be for you. Using this plugin, you will be able to include an AJAX-powered search form on your site. The search is also designed to be extremely user-friendly, with a clean interface, supported by mobile, as well as some smooth animations.
Ajax Search Lite also allows for custom filter boxes for different categories and post types. You can even integrate Google Analytics to understand your customers better. All in all, this is a solid plugin with a lot of useful options.
Key Features
Search in posts, pages, custom post types, titles, descriptions, etc
Custom Filter boxes for categories and post types
WPML and Qtranslate compatible
8 built-in templates + options for color adjustments
Retina ready vectorized SVG and CSS3 icons
Fully AJAX powered
Active Installations: 60,000+
Ratings: 4.7/5
Pricing: Free.
4. Relevanssi

Relevanssi is another free WordPress search plugin. This one is hugely popular with more than 100,000 active installations. It improves the default WordPress search by giving you full access and control over your website search results through its wide variety of filters and extensive search functionality.
Visitors can search through all WordPress post types, from comments and tags to categories and custom fields. However, this WordPress search plugin gives you the option to only show results from specific categories.
Key Features
Search results are sorted in the order of relevance, not by date.
Match partial words in a search if complete words don't match.
Adjust the weighting for titles, tags, and comments.
Log queries and show the most popular queries and recent queries with no hits.
Google-style "Did you mean?" suggestions based on successful user searches.
Active Installations: 100,000+
Ratings: 4.8/5
Pricing: Free
5. Search & Filter

Search & Filter is another popular and free WordPress search plugin that lets you search by category, tag, taxonomy, post type, date, and any combination of them. The results are displayed with AJAX. The fields can be displayed as dropdown boxes, checkboxes, radio buttons, or multi-select options.
Key Features
Adds search features to WordPress search
AJAX
Search by category, tag, post types, etc.
Display as dropdown, check box, etc.
Pro version adds more filters, order results, a drag-and-drop editor, custom templates, integrations, and more.
Active Installations: 50,000+
Ratings: 4.6/5
Pricing: Free.
6. ElasticPress

You might be wondering why we have selected the ElasticPress plugin in this list. As it's a little more technical than the other plugins. Also, it's a new plugin and the number of active installations is fewer than others on our list.
If you're not familiar, Elasticsearch is an alternate way of querying data. Instead of querying your WordPress site's database whenever someone searches, Elasticsearch builds its own indexes that are much more efficient and help turn up better results. As it's a developer-friendly plugin, it might take some time to get used to this one.
Key Features
Autosuggest results that appear as users are typing
Customize top search terms to return popular content or products with the Custom Results editor
The Facets feature allows users to narrow down search results
Related posts module to show relevant content to keep users interested
Use the open-source WordPress plugin to connect your site to ElasticPress without code
Active Installations: 7000+
Ratings: 4.1/5
Pricing: Free.
7. Swiftype Site Search

Swiftype is a highly advanced WordPress search and ranking solution. Similar to other options in our list, it extensively indexes your website content, including documents. To use this plugin, you'll need to have some technical skills in this field.
You perform all customization to your Swiftype search in the Swiftype dashboard. While the Swiftype algorithm presents highly relevant results, you can reorder them manually. Here, you can also view metrics and search logs to extract insight from visitor search history.
Key Features
Pre-optimized typo tolerance, bigram matching, stemming, synonyms, phrase matching, and more
Automatically synchronizes when you save, delete, or change the content
Intuitive Dashboard
Impactful search analytics actions.
Supports 13 different languages
Active Installations: 1000+
Ratings: 3.7/5
Pricing: $79/month.
Best WordPress Search Plugins- Comparison Table
Now you know about each of the plugins on this list. Like what they are for, features, price, ratings, and so on. If you haven't already made up your mind on which one you should choose, then check this comparison table.
Here we have collected all the data in one place. Among them, Average Page Speed and Average Memory Usage data are collected from WP Hive. You thyself can check this data from Hive. Go to the WP Hive Discovery page, search for a plugin name, and you'll get all the data within seconds.
| | Avg. Page Speed | Avg. Memory Usage | Free Version? | Active Installs | Ratings/5 | Pricing |
| --- | --- | --- | --- | --- | --- | --- |
| Ivory Search | 0.35s | 529KB | Yes | 70K+ | 4.9 | $19.99/year |
| SearchWP | 0.33s | 400KB | Yes | 50K+ | 5 | $199/year (license for 5 sites) |
| Ajax Search Lite | 0.34s | 473KB | Yes | 60K+ | 4.7 | Free |
| Relevanssi | 0.37s | 429KB | Yes | 100K+ | 4.8 | Free |
| Search & Filter | 0.39s | 411KB | Yes | 50K+ | 4.6 | Free |
| ElasticPress | 0.34s | 479KB | Yes | 7K+ | 4.1 | Free |
| Swiftype Site Search | 0.42s | 447KB | Yes | 1K+ | 3.7 | $79/month |
Our Verdict
Each of the plugins that we have mentioned in this blog is capable to take care of your site's search functionality. You can rely on any of these plugins. However, if you want us to choose the best WordPress search plugin for you, we would like to recommend you use SearchWP Live Ajax Search plugin.
It's a lightweight, well-documented, and beginner-friendly plugin that is filled with advanced features for search functionality.
Which plugin do you like the most? Or, which one have you already been using on your site? Let us know through the comment box below. And don't forget to comment if you don't find your favorite search plugin in this list. Maybe in our next update, we will feature your favorite plugin in our blog if it is a good one.
https://wphive.com/reviews/best-wordpress-search-plugins/
Shams Sumon
Shams is a content writer with a passion for making WordPress topics easy to understand for everyone through conversational and storytelling approaches. With a background in the WordPress industry since 2019, he has developed a knack for breaking down complex technical concepts into digestible bites. When he's not crafting engaging content, Shams can be found watching football matches, catching up on the latest movies, or exploring new destinations to rejuvenate himself.

Subscribe To Our Newsletter