Have you ever wondered when you are reading a blog, how a number of other articles appear with similar topic appear at the end of your article? You can add related posts by category in WordPress with some plugins which will help you to achieve the same task as other famous blogs.
What are related posts?
We already answered that related posts are those that appear below your current content. Most of the times these are related to the topic you are reading at the moment. Suppose you are reading a post about 10 amazing places you should visit before you go old. Below that articles, there may be articles on 7 haunted places you should see or places to visit in South Africa or how to pack your bag for traveling etc.
Why Should You Use Related posts?
This is another commonly asked question.  Just think of the answer as a reader. Don't you find it helpful when other posts you were looking for unconsciously comes automatically before your eyes? If your answer is yes then you might want to add them to your WordPress website or marketplace website too.  Who doesn't want good product recommendations?
How to Add Related Posts by Category
You can customize codes to add related posts if you want complete control over that. Otherwise, you can take plugin facilities. Plugins are so advanced that these days using a plugin is the most popular way for adding related posts.
WordPress Related Posts by Category Plugins
WordPress, being the most flexible have plugins for showing related posts too. There are multiple plugins in WordPress. We will know about a few plugins. But we will get to that gradually. While you get to that you can have a look at how to add plugins as you will have to add this facility to your website as a plugin.
How to Install a WordPress Plugin – Step by Step for Beginners
Do I Need WordPress Related Post Plugins?
When you see articles below your content how do you want them to be? Do you want them to be random or to be related to the current article you are reading? You want the articles to be below your post or on sidebar, footer or header. A WordPress plugin for related post determine these things. They help you organize those related articles by their category.
We will first see how a related post plugin works. Then we will focus on a few popular plugins. They are:
Related Posts Via Categories:
This is another plugin with multiple facilities. It is easier to make visitors understand how specifically related post plugin works using this plugin.
How to Use Related Posts by Category in WordPress Using Plugin
There are multiple plugins but just to show you the facilities we will be using Related Posts via Categories.
First of all upload the plugin. If it does not show in your dashboard directly then it will be in the settings department.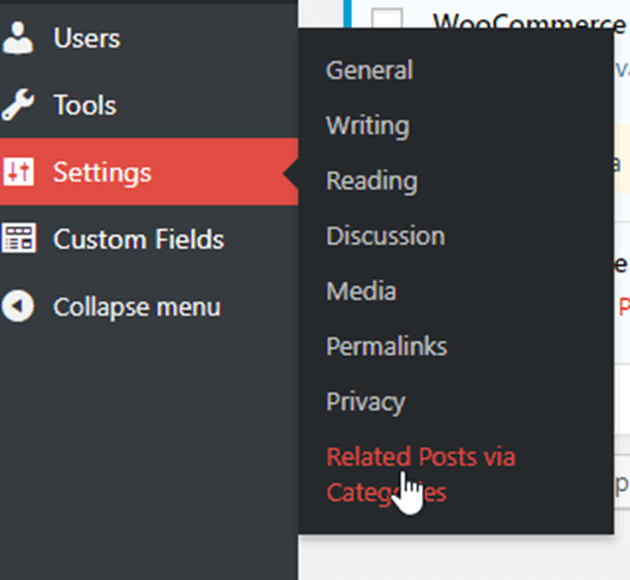 Related posts via categories there are endless options to edit which type of posts will show below your article. You can select how many related posts will be there, you can select which posts you can exclude or post types.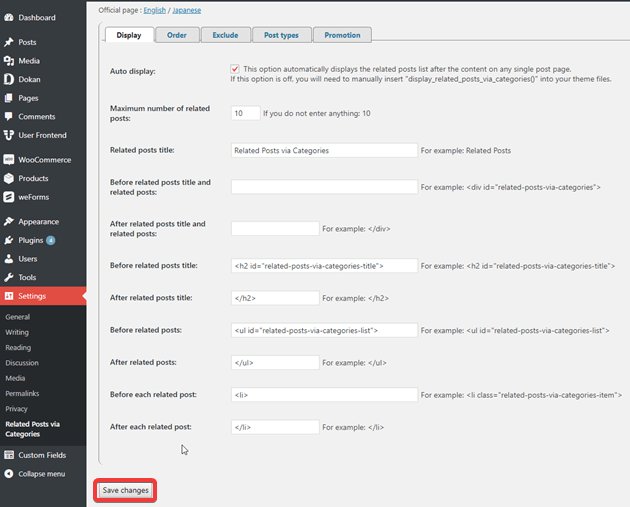 These are the sectors every plugin which works for related posts cover.
Now that you have few ideas on how the plugin works, let's see some other plugins that you can use to show related posts by category in WordPress.
Jetpack is already a brand in the world of WordPress plugin. This works in diverse fields. This is famous for scrutinizing your posts and articles. The plugin was also featured in our annual list of best WordPress plugins
You can customize the settings of related posts in this plugin. You can add as well as exclude posts while showing related posts.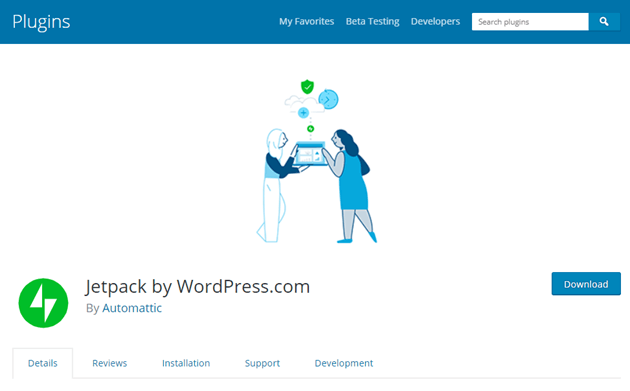 Yuzo is another incredibly popular plugin. It comes with various designs and you will pick the one you like the most. The amazing thing of Yuzo is if you are a beginner this is the right choice for you.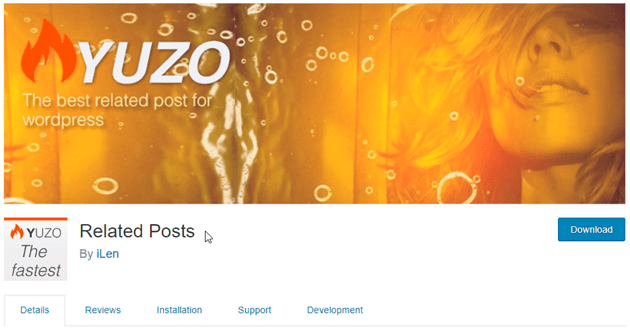 Related posts pro for WordPress comes with a cost. You have to pay 15$ for this plugin. But in return, this plugin provides you with better facilities.
This Plugin gives you the advantage of adding almost 20 posts related to your content. You can slick and slide those posts. Related Posts Pro gas filtering option. This helps the readers more specifically.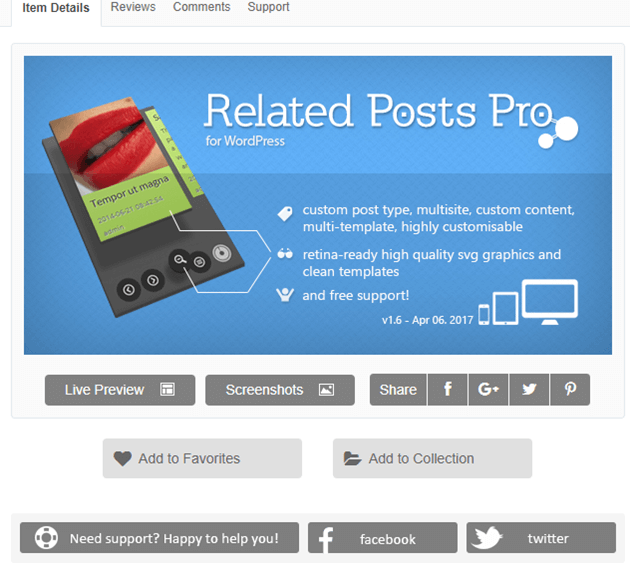 Inline Related Posts plugin is interesting. The name reflects how it works. Instead of showing related posts below your current content this plugin shows the posts inside the content. This plugin is really easy to set up and makes the readers more absorbed in your content.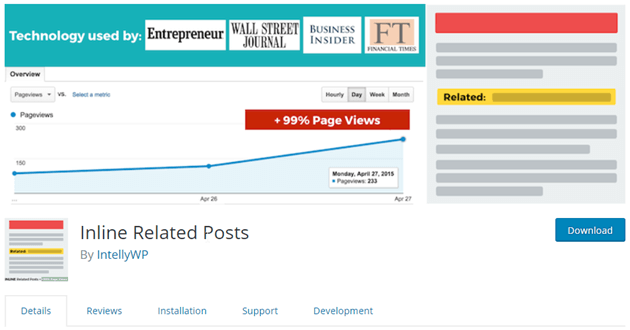 The word contextual in the name already hints you of its kind. This plugin brings out the posts that are related to your texts context. This plugin is easy to set up and user-friendly.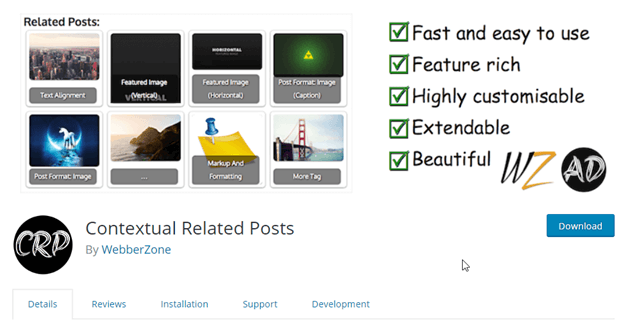 Wrapping Up
If you want to bind your readers to your site, the related post of your content is important. There was a time when coding was the only way to get this facility on the page. But WordPress plugin has changed the scenario. Now, a beginner can install a plugin and enjoy related posts by category in WordPress.
If you still don't have a personal blog then consider making a blog in minutes
[2018] WordPress Security 101: The Definitive WordPress Security Guide
If you are totally a newbie then you can learn about WordPress first and have a look on How to Install WordPress the EASIEST WAY  and WordPress: The Amazing Website Builder You Need to Know.
Follow us on Facebook and Twitter for more beginner-friendly WordPress tutorials and reviews.