Eazy Plugin Manager- An Administrative Tool that Will Boost Your WordPress Workability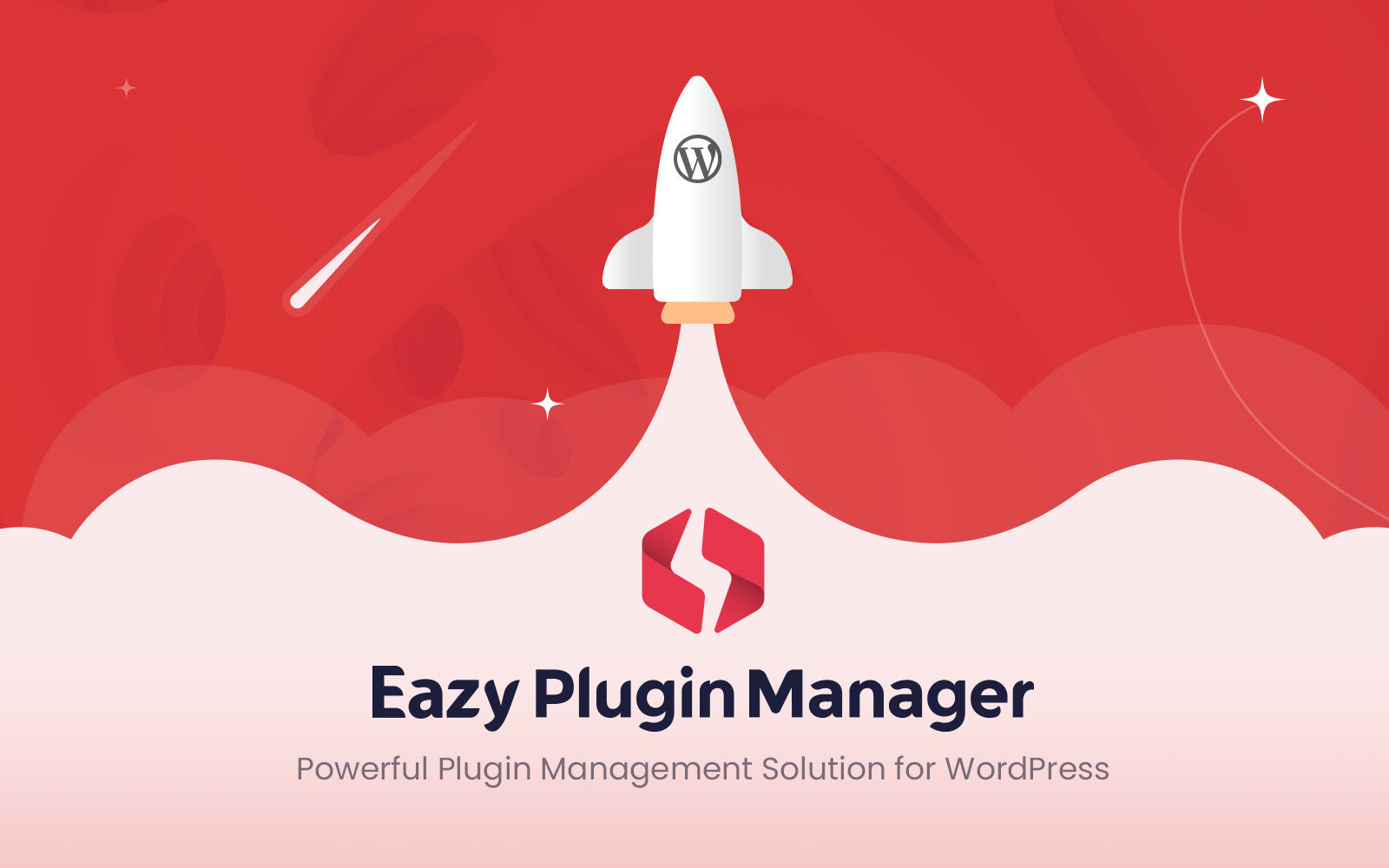 Managing a WordPress site may look easy to manage, but the reality is different. Maintaining, installing, updating, checking vulnerabilities of plugins regularly, and being in fear of page breaking are the most common issues all WordPress site owners face.
It's not like the owners of these sites don't have the skill or ability to solve these problems independently. But it takes their precious time and lots of effort. And those who maintain multi-admin WordPress sites find it hard to communicate with each other about any modifications they make.
We can suggest a solution named Eazy Plugin Manager to solve all these issues. Developers from the Eazy Plugins addressed most site owners' problems and design an administrative tool to solve all these troubles.
Before we describe this helpful product, let's try to understand why a plugin manager is needed.
Why is Plugin Manager Necessary for WordPress Users?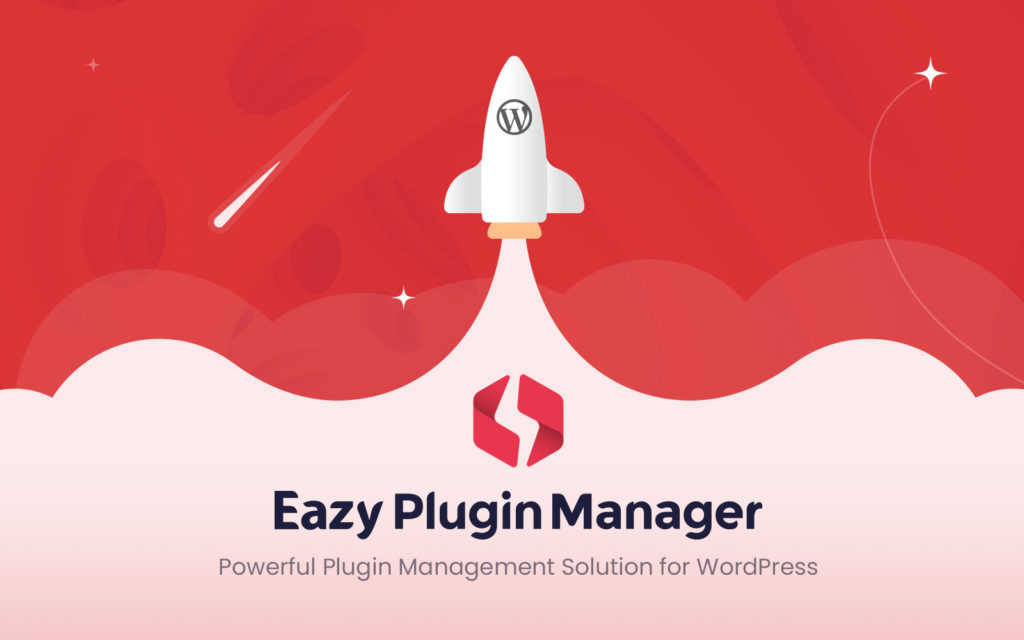 The plugin manager helps site owners control other installed plugins. For instance, if you use many plugins for your website, it might be hard to maintain them regularly. A few of them might make your site slow as you can not make time to update, deactivate or replace them when required.
If you are handling a multi-admin WordPress site, the chances of modifying plugins by any admins remain high. Which might cause page breaking, deletion of essential plugins, and much worse if you don't have an active plugin manager.
WordPress is one of the best CMS platforms in the world, but it needs an effective plugin manager to utilize the power it can provide.
As we are now familiar with the need for plugin managers, let's explore more about EMP.
What is Eazy Plugin Manager?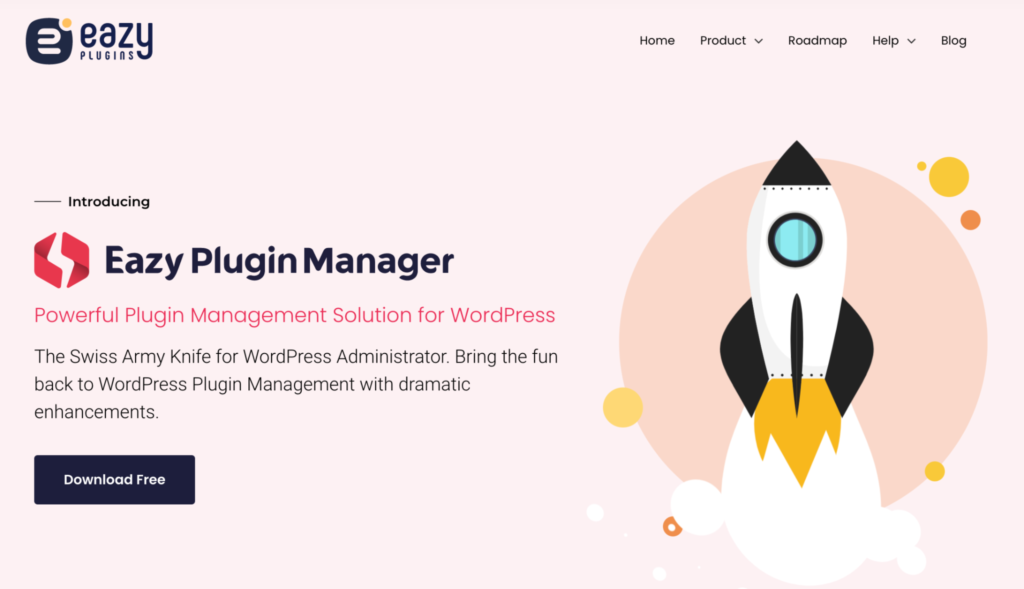 Eazy Plugin Manager is a compact plugin for WordPress site owners that can help them in many ways. EPM can help its users optimize their sites' speed and keep the visuals stable, so they don't have to worry about page breaking.
The super user-friendly interface and the way of commanding methods will blow your mind without any doubt. You don't need to know a single line of code, or any idea about cPanel, etc, to use this WordPress plugin manager.
The plugin developers clearly announced that they do not or will not sell, or monetize users' data anyway. EPM collects information from users but only manages and maintains the plugins they are currently using.
Stunning Features of EPM to Manage Your WordPress Site
Eazy Plugin Managers features come in two separate sets. One is free for all users, and another is premium, and you have to pay a small amount to use those features. Down below, let's get the best from both worlds.
Bookmark and Categories Your Favourite Plugins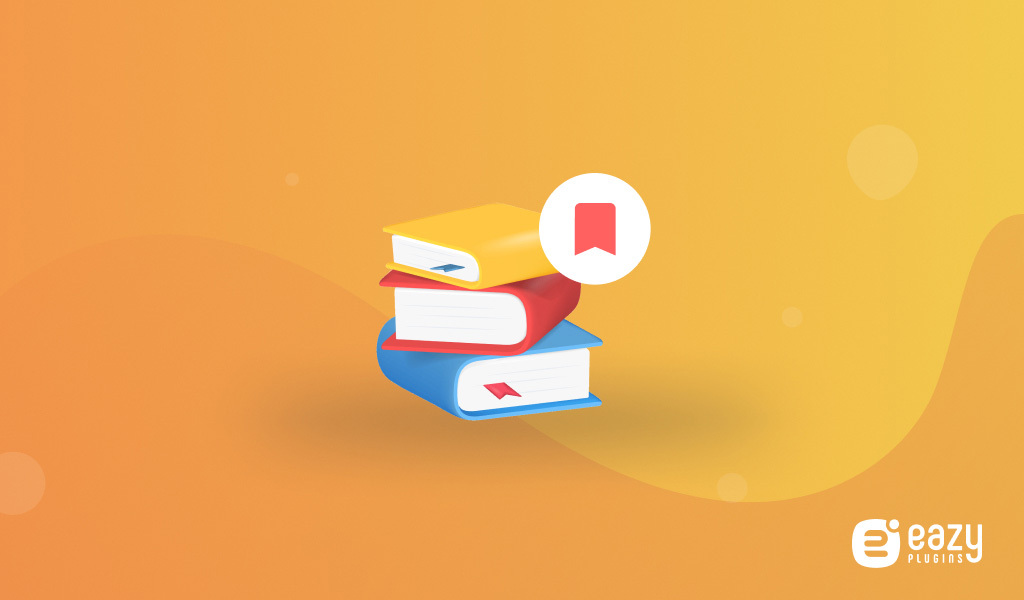 Bookmark any plugin that you may use in the future with this fantastic feature of Eazy Plugin Manager. To make it happen, go to the WordPress plugin store and press the bookmark button above the install button. It will automatically save the plugin in your bookmark list.
If you use the pro version of EPM, then you will get the option to save these bookmarked plugins in separate categories.
Always Stay Up-to-date about Your Installed Plugins Status
Keep updated about all of your installed plugins from a single page. By installing Eazy Plugin Manager in your dashboard, you can monitor essential activities like the time and date of plugin installation, activation, update, and deactivation of your plugin anytime, anywhere.
Do On-Demand Plugin Asset Optimization Whenever It's Needed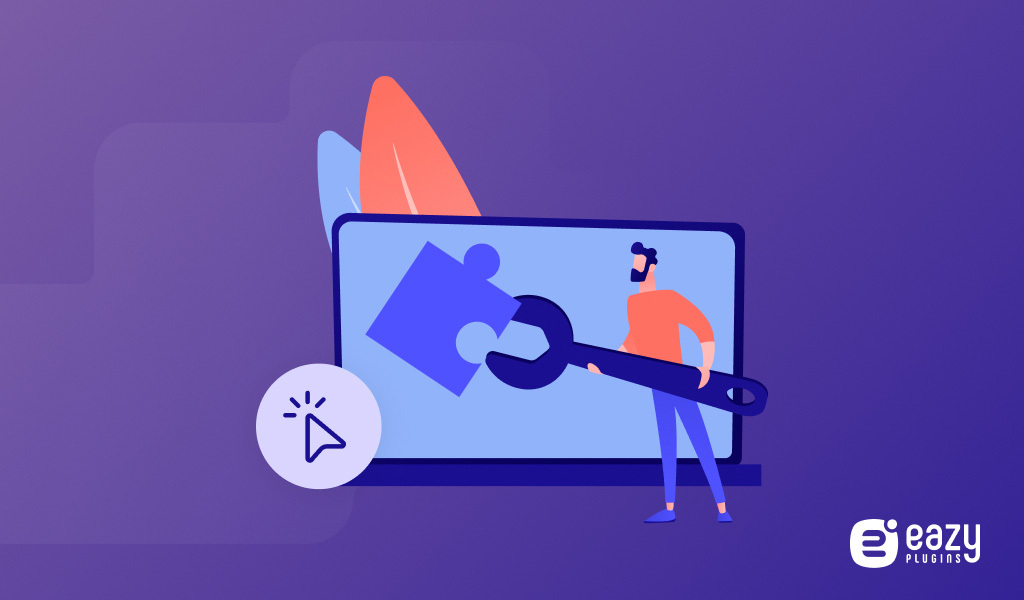 All the plugins you have installed can not remain necessary all the time. So Eazy Plugin Manager introduces a way to help you optimize your website pages on demand. This feature allows you to choose which assets to load on specific pages, posts, etc. It will keep your website super fast always.
Save Valuable Plugins in the Safe Vault
Special and modified plugins are precious for WordPress users. It's essential to take a bit more care for the plugins that are modified on demand, and not available on store or premium.
Eazy Plugin Manager built a safe vault for you to keep these special plugins safe. In this vault, you can store all of your favorite plugins and keep them safe from any vulnerabilities.
Let the Active Guard Keep Your Site Out of Vulnerabilities
Vulnerabilities can happen anytime, and they may even cost the whole site. It's a matter of concern to all WordPress site owners. You can not track 24X7 without any assistance. Eazy Plugin Manager can be that guard for you. It has the feature always to keep checking your site for plugin-related vulnerabilities. And it will notify you instantly if it finds any danger on your site.
Download Plugins on Your Local Drive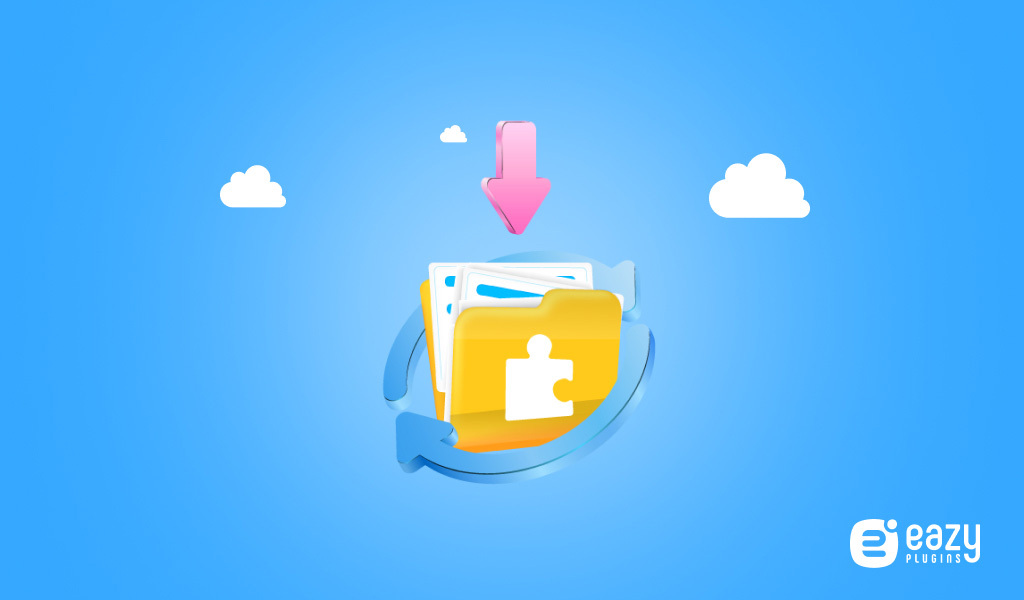 Download the necessary plugin on your local drive. So that if you can't find it in the WordPress plugin store, you can use them from your local drive without any hassle. It's a unique feature that offers you to create your fundamental plugin bank offline on your local drive.
Keep Short Notes about Your Installed Plugins
Remembering all the essential things about all of the installed plugins is next to impossible. So to keep track of the installed plugin, a notepad is vital. Eazy Plugin Manager comes with this feature, also. You can take short notes about your installed plugins and review them when necessary.
Superb Fast Searching Process
The general search option of WordPress sometimes acts annoying when it takes buffering time to show the result of installed plugins. It happens more when you have a large number of plugins installed.
With Eazy Plugin Manager installed in your website dashboard, you no longer have to face this issue. Just press the first alphabet of your desired plugin in the search option, and you will see the list of installed plugins without delay.
Freeze the Entire Plugins Page to Keep Plugins Secure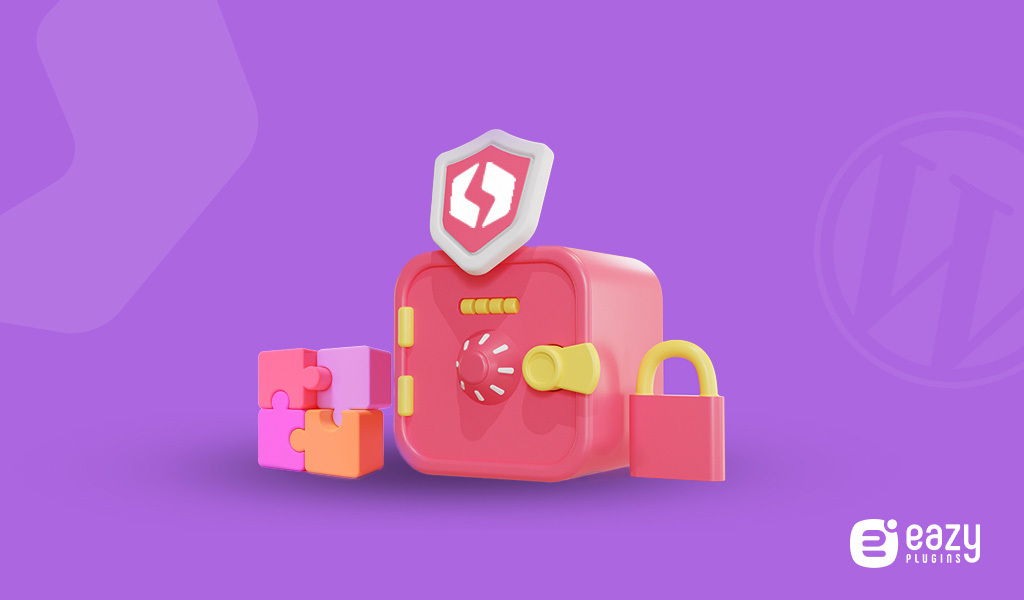 Unwanted modifications from different admins can damage a site's visual look and internal components too. So to keep your multi-admin WordPress site safe from this issue, you can use the Freeze Plugins feature of EPM. It offers you the option to freeze the entire plugin page. It can be activated and deactivated only by a single admin at once.
Block All of the Unwanted Plugins
Some plugins may not support your web version. Even they can damage your site in various ways. To stop this misery, you can use the Block Plugin feature. It can block specific plugins which will prevent installing them for good.
How to Install Eazy Plugin Manager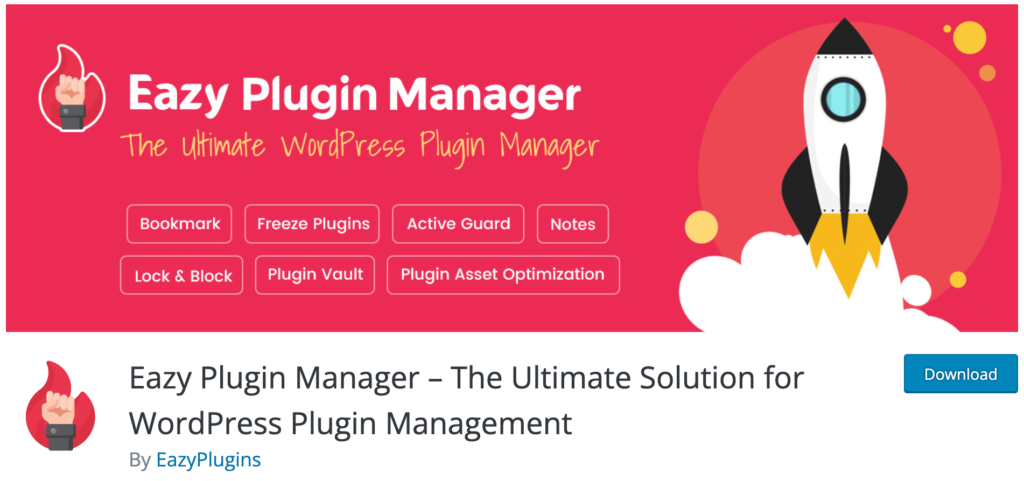 Navigate to your WP-admin dashboard. Then scroll down and select the Plugins option from the menu bar. Click on Add New option after that. On the search bar write Eazy Plugin Manager and press enter. Next, press the Install button and Activate to begin your Eazy Plugin Managers journey.
Sign-up/In Process
After installation and activation are completed, it's time to Sign in/Up to this plugin manager. To do so, click on Eazy Plugin Manager from the left menu. A window will pop up on the right side. Here in the top right corner, you will see the Sign in/Up button. After you click it another fill-up box will appear below. Here enter your email ID and password to sign in.
If you are not a registered user then just enter your email address and New Password. You will get an OTP in your email. Enter the OTP and get registered.
When you get successfully signed in, all of the features will appear under the Eazy Plugin Manager name on the left side menu.
Now you are ready to explore the universe of Eazy Plugin Manager on your own.
Final Notes
Undoubtedly it's one of the most influential and user-friendly plugins we have tested. We want to congratulate the creators of this fantastic plugin from the WP Hive team and wish them all the best.
Use Eazy Plugin Manager to test the excellent features, service, and user experience that barely any other will serve you.
Feel free to let us know in the comment section. And don't hesitate to ask any questions about EPM. You can also let us know if you like any other administrative plugins.
https://wphive.com/reviews/eazy-plugin-manager/
Tanvir Faisal
Md. Tanvir Faisal is a Content Writer at WP Hive with 4 years plus experience in Content Writing, Copywriting, Proofreading, and Editing. He focuses on writing informative content that draws social media attention and enhances search engine visibility. To date, he has successfully developed useful content for many websites across all formats.

Subscribe To Our Newsletter