Best Security Plugins for WordPress to Consider in 2023

According to a study, 73.2% of the most popular WordPress installations are vulnerable to vulnerabilities that can be detected using free automated tools.
With a paid security tool, you can detect even more serious security issues that can go unnoticed with a free tool.
Of course, WordPress is arguably the safest CMS platform out there. On top of that, you can try to avoid being in a security breach by keeping your WordPress version, plugins and themes updated.
But hackers are always on the move and looking for new security loopholes. With 833+ unique vulnerabilities found by WPScan in 2023 alone, you have to realize fast that evildoers are not stopping. Thus, we're bringing you the list of best security plugins for WordPress that will keep your website intact from any threat.
Why Do You Need to Use Security Plugins for Your WordPress Site


WordPress is a secure CMS platform. But like any other internet system, it is not unhackable as well. While hackers have always targeted WordPress sites because of the platform's high popularity, the intensity of attacks only increased in 2020.
According to Wordfence, their threat intelligence team tracked attacks from 24,000 different IP addresses that tried to break into more than 900,000 WordPress sites in a single week in 2020.
While not all of the attacks were successful, imagine the ones that were! Now think about how many attacks were attempted throughout the year. Has it started to look alarming yet?
Losing your website to hackers can be disastrous. Especially if it is the main source of your income. This alone can be the deciding factor for using a security plugin. But if you need some more help convincing yourself to use a security plugin, here are the reasons you must have a security plugin on your website.
For being able to regularly check your website against known security vulnerabilities.
To stop malware attacks.
To prevent DDoS attacks by limiting login attempts.
To block suspicious IPs by constant monitoring.
24/7 live traffic tracking & protection from any hacking attempt.
To get regular security suggestions.
There are countless other ways security plugins can help you. Convinced to use a security plugin on your website? Then let's check out our list of best security plugins for WordPress in 2023.
Best Security Plugins for WordPress in 2023 – WP Hive Recommended
Here you go! Our list of best security plugins for WordPress sites in 2023. We have considered the features, ease of use, and also pricing of the plugins while crafting this list.
Before we get to the full list, let's focus on a plugin that caught our eyes for its impressive feature-set and incredible pricing on offer.
Featured Security Plugin for 2023: Shield Security
Price: Starts at $59/year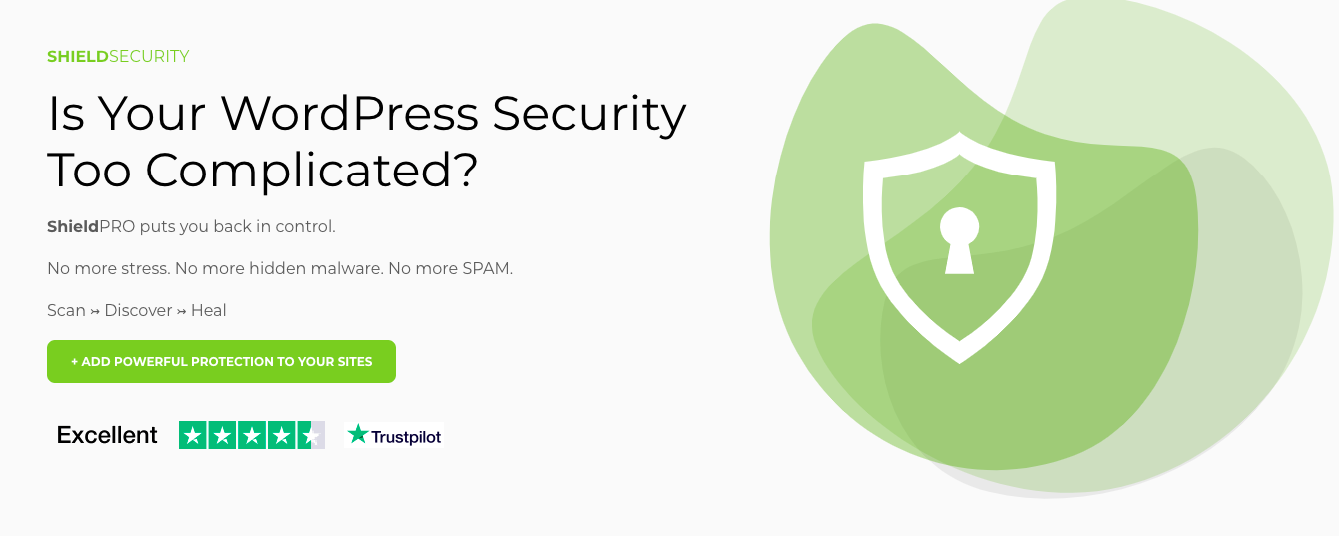 Shield Security is a truly one-stop WordPress security plugin. Even Shield Free offers many important features that you will not find in the pro version of some other security plugins.
It contains a powerful malware scanner, vulnerability finder, protection from DDoS, spam protection, and many other common features. It also comes with advanced password policies, 2FA authentication, bot detector (both AI & Human) on board among other impressive features.
Shield Security's magnificent performance can be judged from the below image that contains Global Shield Stats Summary.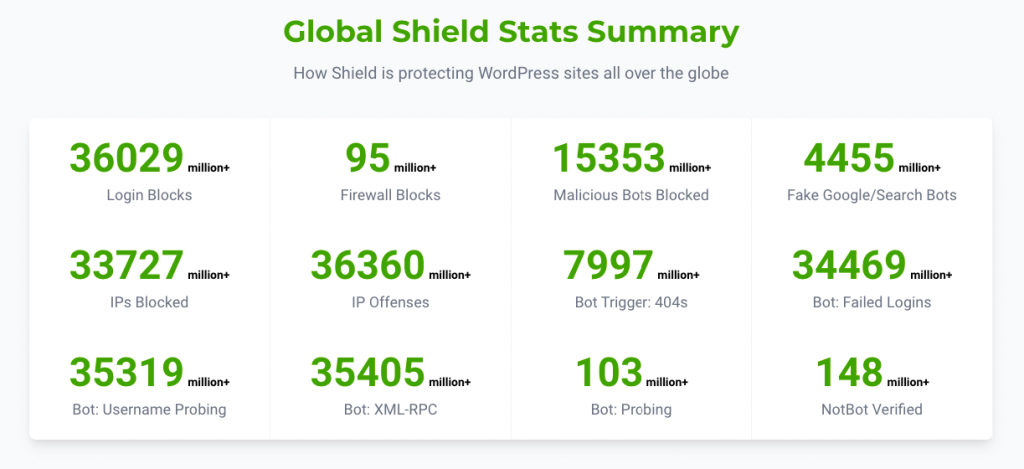 Shield Security is built to work alongside top plugins like Yoast, Elementor, WooCommerce, Contact Form 7, and WPML among many others. It also comes with dedicated add-ons for some of the above-mentioned plugins.
Some of the key features of Sheild Security are
Antibot Detection Engine (ADE)
DDoS Protection
Malware Scanner
Tamper Protection for Critical Files, Plugins & Themes
Delaying Automatic Updates for Potential Vulnerability Check
2FA & MFA Authentication
24/7 Traffic Monitoring
Wordfence Security
Price: Starts at $99/year (single site)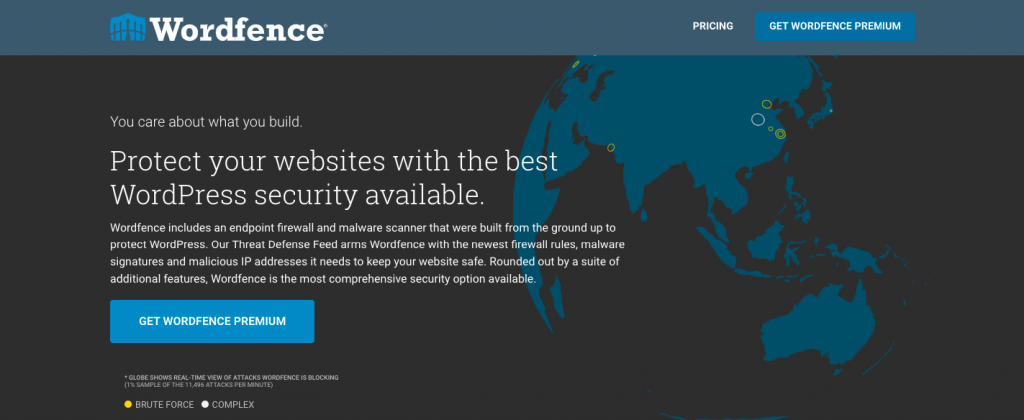 If you look for a name that comes first while talking about WordPress security, Wordfence might be it. It is one of the popular security plugins that has been around for a long time. With time, they put together a threat defense feed that consists of the newest firewall rules, malware signatures, and malicious IP addresses.
This threat defense feed powers their Firewall & Security Scanner, and keep your website safe. It also comes with Wordfence Central, which will help you to manage the security for multiple sites from a single dashboard.
Wordfence's key features include –
Leaked Password Protection
Live Traffic Monitoring
Advanced Manual Blocking
Country Blocking
Repairing Corrupted Files
Two-Factor Authentication
"Try Wordfence To Protect Your WordPress Website"
Protect Admin PRO
Price: Starts at $29/year (single site)


Protect Admin PRO is an effective security plugin that protects primary WordPress admin users from being deleted or modified. It also protects all activity carried out by protected admin users.
This is especially helpful for websites where there is a need for admin access to freelance staff. It is also useful for remote teams and websites with multiple admins. The key features of this plugin include –
Access "attempt" activity logs
View all log activity
Receive notifications of malicious modification attempts via email
Protect the website from adding unauthorized plugins
Protect posts and pages created by primary admins
"Try Protect Admin PRO To Secure Your WordPress Admin User"
Trust Swiftly – Identity Verifications for WooCommerce
Price: Starts at $0.01/verification


Trust Swiftly is a cloud-based security verification tool that helps you verify your customer's identity. It offers a range of identity verification methods to prevent fraudulent orders from your website.
Trust Swiftly provides an extra layer of security for your website with key features like –
15 verification methods
Ability to use multiple verification methods at the same time
Manual reviews, if needed
Advanced security
Completely white-label and cloud-based verification
"Try Trust Swiftly To Prevent Fraud Orders"
Sucuri Security
Price: Starts at $199.99/year (single site)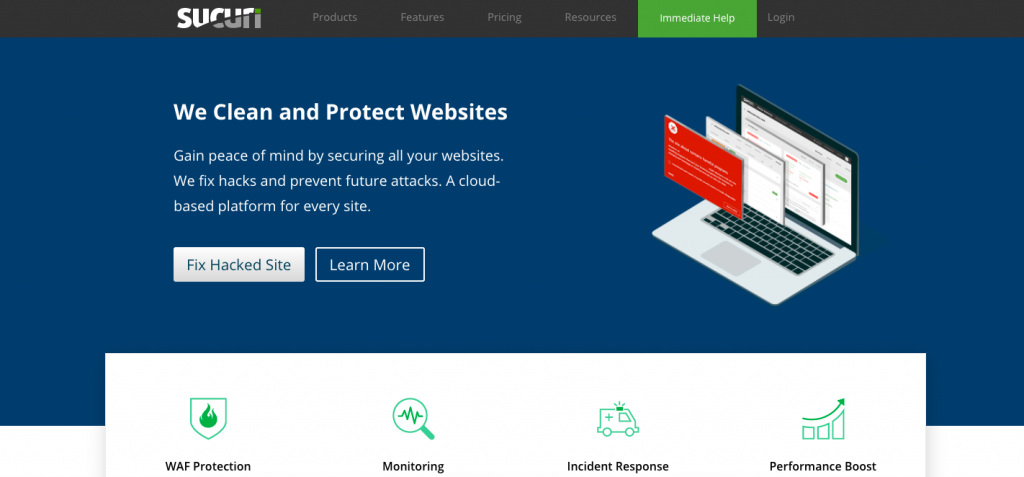 Sucuri is another popular security plugin. With Sucuri, you don't even have to worry about a slow site, as Sucuri's high-performance CDN will increase the performance instead.
Sucuri constantly monitors the website for any malicious activities and responds to any threat immediately with its powerful WAF (Web Application Firewall). Sucuri is simple and effortless in its way of work and here are the key features that it offers –
Removes Website Malware
Removes Blocklist Status
Repairs SEO Spam
Prevent Future Attacks
Automatic and Manual Cleanups
Reliable Support
"Try Sucuri To Protect Your WordPress Website"
Malcare
Price: Starts at $99/year (single site)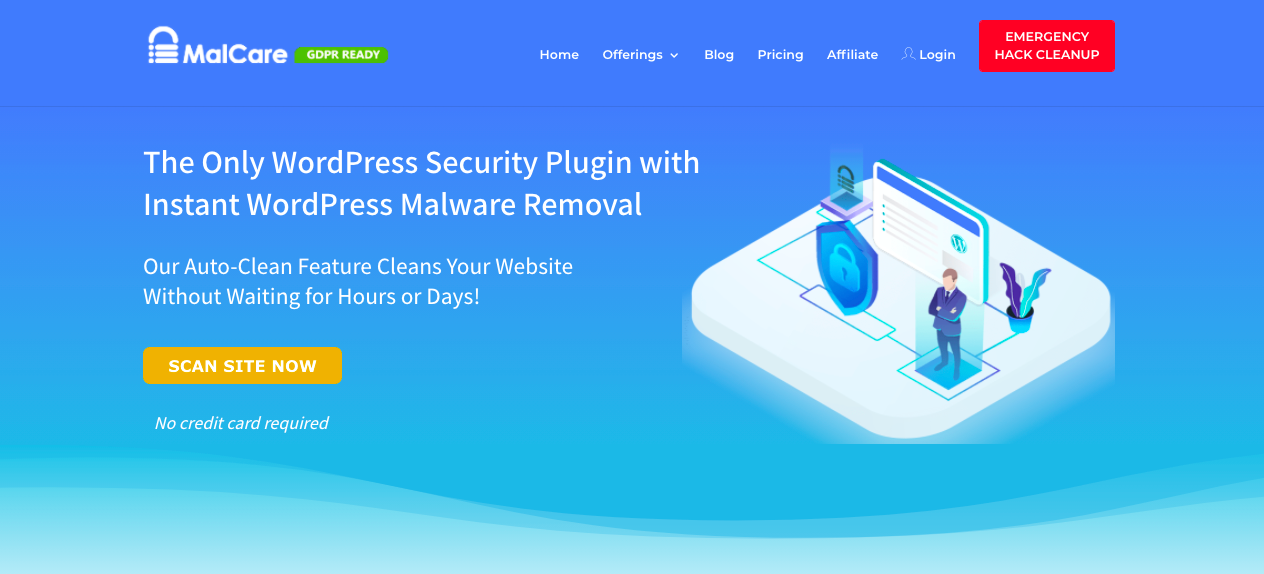 Make your website secure in just 60 seconds. Installing and setting up Malcare on your website is simple. After that, get real-time protection from Malcare's smart firewall. Malcare saves you from malware that messes with your website. The great thing about the plugin is that it never alters any system files, that may break your site down.
Malcare's main features are –
Daily automated scan
Deep Malware Scan
One-Click Malware Clean
Brute Force Attack Prevention
WordPress Site Hardening
Minimal False Alarms
"Try Malcare To Protect Your WordPress Website"
All in One WordPress Security
Price: Free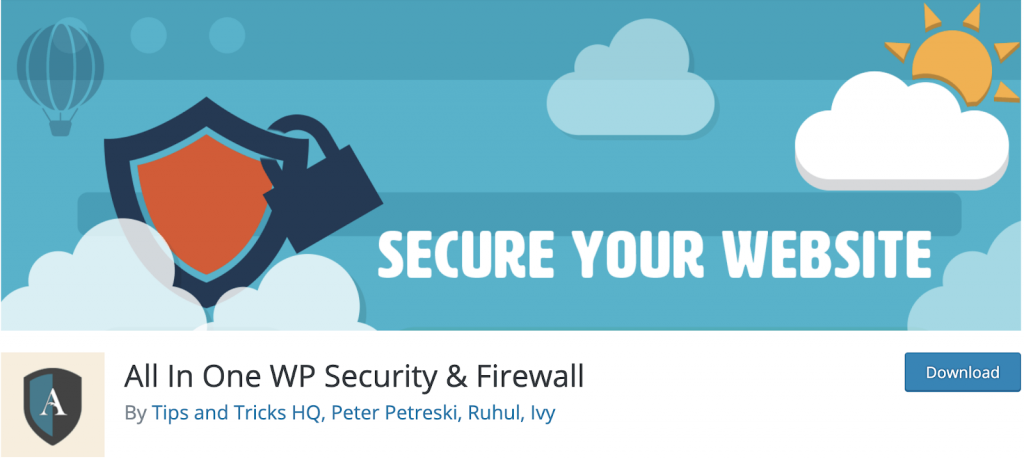 A free WordPress security plugin that secures your website, excellently! The security and firewall of this plugin are categorized as "Basic", "Intermediate" or "Advanced". Thus no matter whether you are a beginner WordPress user or a seasoned veteran, you can easily protect your website. You can also enable or disable certain features of this plugin based on your need and preference.
All in One WordPress Security comes with the below features –
Security Feature Difficulty Classification System
Site Security Measurement by Point
Critical Security Feature Status Notification
Top Plugin Compatibility
"Get All In One WordPress Security Plugin"
Stop Spammers
Price: Free, Premium Version Starts at $29/year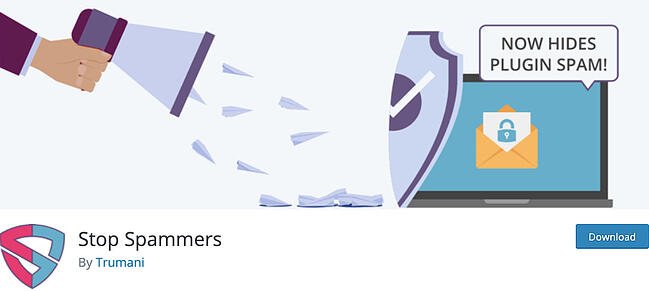 Stop Spammers is not an endpoint security plugin, but it is hardly just a spam protector as the name suggests. This plugin provides firewall protection, brute force protection, and of course spam protection. All in all, you can easily use this plugin as your main security plugin.
With more than 60,000 users increasing, it is truly becoming one of the popular choices when it comes to WordPress security.
The key features of Stop Spammers include –
Server Level Firewall Protection
DDoS Brute Force Protection
Lightweight Contact Form to Speed up the Site
Themed Login Option
Ability to Export and Import Personalized Settings
Monitor and Block Incoming and Outgoing Requests
"Get Stop Spammers Plugin For Your Website"
Anti-Malware Security and Brute-Force Firewall
Price: Free

A truly free WordPress security plugin that focused less on UI and more on security. With more than 200,000 installations on WordPress.org and a near-perfect review, it is surely a trusted name for users.
By registering this plugin at GOTMLS.NET, you can get access to new definitions of "Known Threats". You will also get added features like automatic removal and patches for specific security vulnerabilities.
The key features of this plugin include –
Definition updates to protect against new threats.
Option for a complete scan that automatically removes known threats.
Firewall block vulnerability caused by plugins.
Upgrade vulnerable versions of TimThumb scripts.
Protect the site against Brute-Force and DDoS attacks.
Checks if the WordPress Core files are attacked.
"Download Anti-Malware Security And Brute Force Firewall"
Bonus: Tips to Increase Your WordPress Website Security


WordPress security plugins can save your website from complex security threats. Still, there are some measures that you can take to handle the basic security issues. Here are some WordPress security tips for your website that you can manually take care of.
Use secure and strong passwords.
Make admin & all other usernames unique and unpredictable.
Update your WordPress version, plugins, and themes regularly.
Find a reputed hosting for your website.
Secure your website using SSL.
Take regular backups of your website.
Limit login attempts for potential bot attempts.
Give out access roles wisely.
Following these security measures while using a WordPress security plugin alongside, you can make your WordPress site protected from any kind of threats.
Wrapping Up
Many WordPress site owners don't take website security seriously. As a result, the number of websites getting hacked is increasing every year. With hackers becoming more and more active in finding the smallest of vulnerabilities, website owners don't have any other choice except to take website security as a priority.
Using a security plugin, you can strengthen your WordPress site's security. In this article, we listed 7 WordPress plugins that you can rely on. This list includes both free and premium plugins and you choose any one of them depending on your budget and priority. Choose one, and make your site protected.
Want to see more useful blogs like this one, follow us on Facebook and Twitter.
https://wphive.com/performance-security/best-security-plugins-wordpress/
Faisal Sarker
Faisal is a tech blogger who excels at WordPress Content Writing. Apart from sharing useful info pieces that help people around the world, he also likes to travel and read books of all genres in his leisure time.

Subscribe To Our Newsletter