WP Adminify Review – Effortlessly Customize Your WordPress Dashboard

The WordPress admin dashboard is the main window for managing your site's settings and features. It's where you go to make changes to your site's configuration, posts, and pages.
Yes, the WordPress admin dashboard is customizable, but not as much as it should be. There are no easy ways to change the layout of your dashboard or rearrange its elements in any way you want.
With WP Adminify, you can actually customize the WordPress admin dashboard, just the way you want. In this WP Adminify Review, we explored the plugin to know how effective the plugin is.
Let's get started!
WP Adminify – A Brief Overview


WP Adminify is a great WordPress plugin to customize a website's backend dashboard. With it, you can easily customize almost every aspect of your Dashboard and make it the way you like it.
It offers you the ultimate freedom to create a modern look and feel for your admin panel. The plugin provides more than 30 features to personalize your WordPress Dashboard and numerous options to make it look much more user-friendly and appealing.
Top Features of WP Adminify
Now comes the part where we talk about the features. Here are the cool features of WP Adminify.
White Label WordPress – WP Adminify allows you to get rid of all default WordPress branding from your dashboard. It lets you set your own logo in Dashboard, Login Page, Admin Footer, and any other area.
Custom Dashboard Widgets – This is a useful feature for anyone using WordPress to build a site. WP Adminfiy lets you create a dashboard widget in text Editor, Shortcode, Video, and Image.
Disable Admin Notices – Is your dashboard cluttered with unwanted admin notices? WP Adminify disables all unwanted admin notices.
WordPress Dark Mode – WP Adminify offers an advanced dark mode feature as well. It lets you schedule Dark Mode on the dashboard for a specific time or by OS. You can set your branding logos for both light and dark modes. There is also a button to toggle between dark and light mode instantly.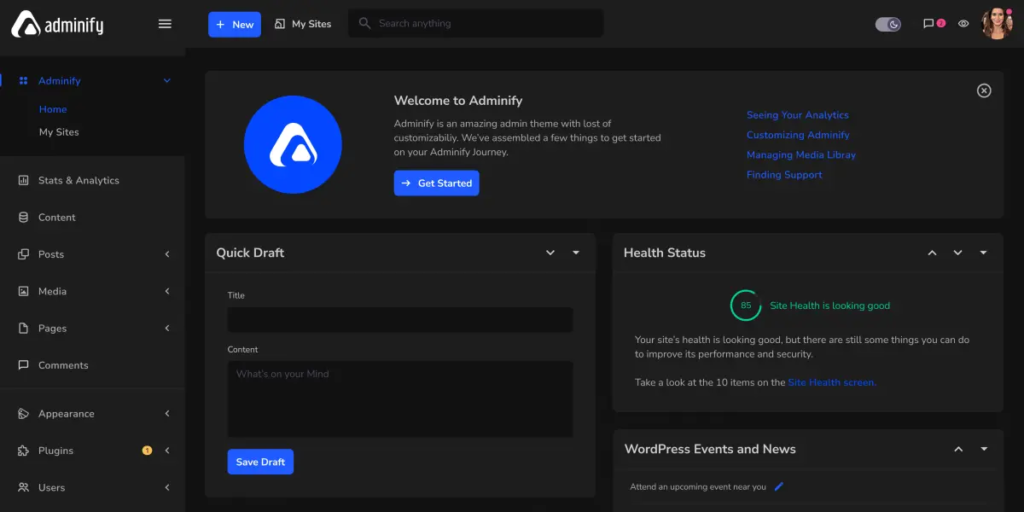 Login Customizer – You can customize your Login Page branding with WP Adminify. With 16+ pre-built templates, it is very easy to customize the login page without spending much time.
Admin Pages – Want to create a custom WordPress Dashboard Admin page? You can do that as well. Moreover, you can assign it to any Top Level or Sub Level Menu. The best thing is, it is possible to use any page builder to design the page.
Admin Columns Editor – Tired of all the unused columns? With WP Adminfiy, you can add or remove columns from any post, page, category, product, etc.
Folders – The folder is an excellent addition to WP Adminify features. With this module, you can quickly organize all of the Pages, Posts, Media files, and post types in folders. You can even drag and drop items inside any folder you prefer.
Menu Editor – Want to customize the default Dashboard Menu items? WP Adminify lets you change the name, URL, and icon of any menu items easily. You can also change the order, edit submenu items, show/hide different menu items, and change permissions as well.
Menu Duplicator – WP Adminify also helps you get better at building navigation menus. It lets you create a standard menu once and then duplicate it to create multiple variations of your menu.
Activity Logs – Track every user's activity anytime. This feature is basically a complete plugin in itself.
Header & Footer Scripts – You no longer need an additional plugin to add codes to the header or footer. WP Adminify lets you input Javascript and CSS inside your entire website or any specific post, page, or post type easily.
Google Pagespeed Insights – Want to track your Google PageSpeed score after every change you make on your website? With WP Adminify, now you can do that from your Dashboard.
Post-Types Order – Want to put your favorite posts on top? WP Adminify allows dragging your desired post up and down. It does not only for posts but with any WordPress post type.
There are more features, but we decided to show you a handful of them. We loved using the plugin. So we want to show you the way to use the tool on your website. Let's dive in!
How to Use WP Adminify to Redecorate Your WordPress Backend
WP Adminify is a comprehensive plugin. But the way of using it is just like any other WordPress plugin out there. Let's start with installation, and follow that up with the configuration.
Step 1 – Installation
First login to your WordPress Admin Dashboard and navigate to Plugins > Add New.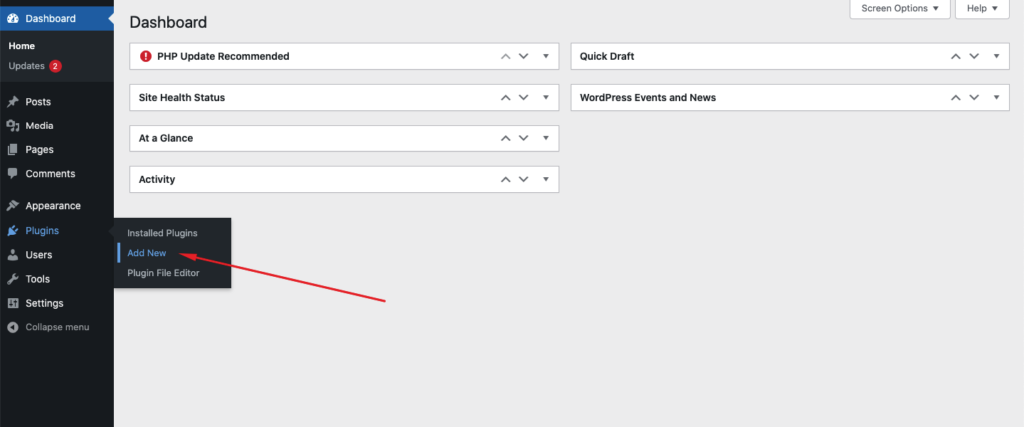 Now click on Upload Plugin and choose the plugin file. Install the plugin afterwise.
(You can purchase and download the plugin file from the WP Adminify website. There is also a free version on the WordPress repository.)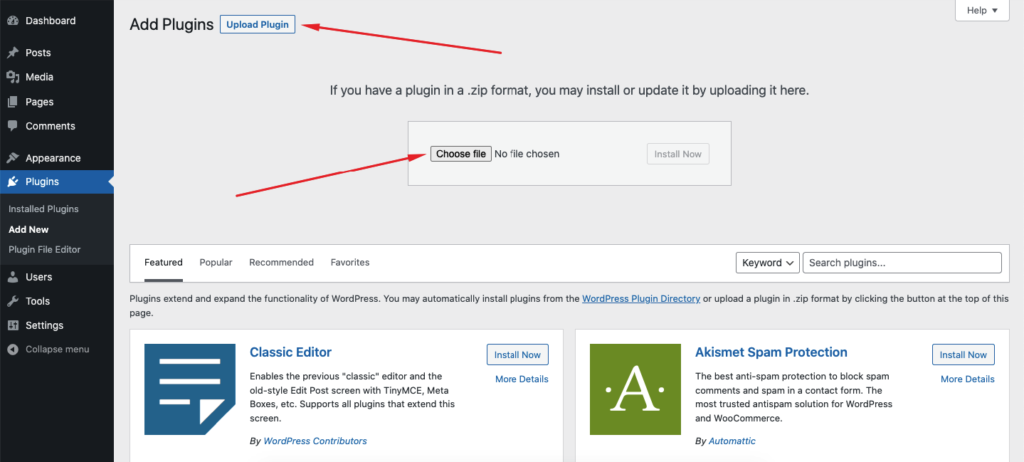 After that, activate the plugin and the plugin should automatically transform your dashboard right after.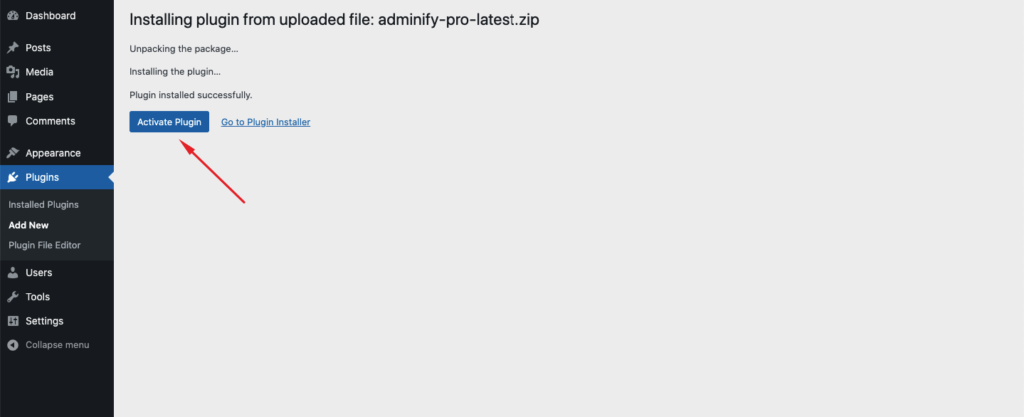 Step 2 – Activate License
Once you install the pro version of the plugin, it should automatically redirect you to the license page. If it does not, just click on WP Adminify Pro from the menu.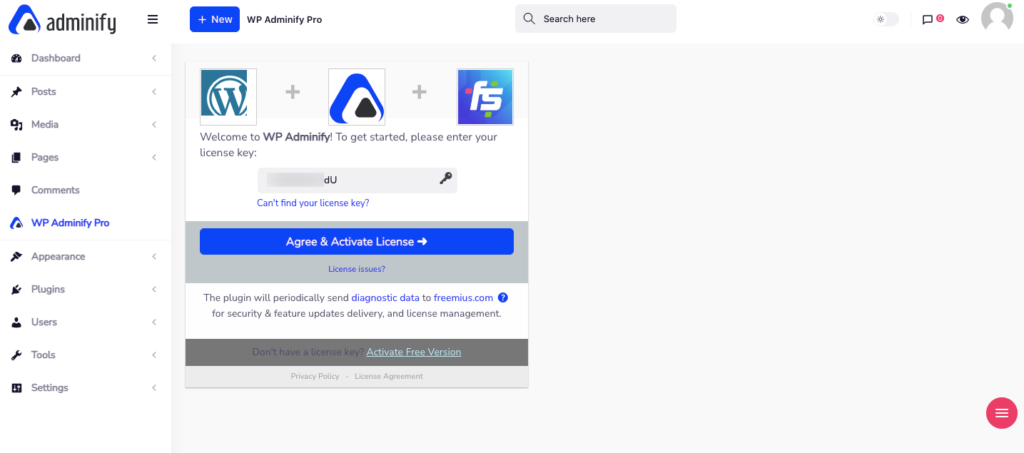 Step 3 – Setting Up
Since there are a lot of features in WP Adminify pro, we are not going to show each of them. But tweaking the settings is as easy as just toggling a button as you can see from the image of the settings page below.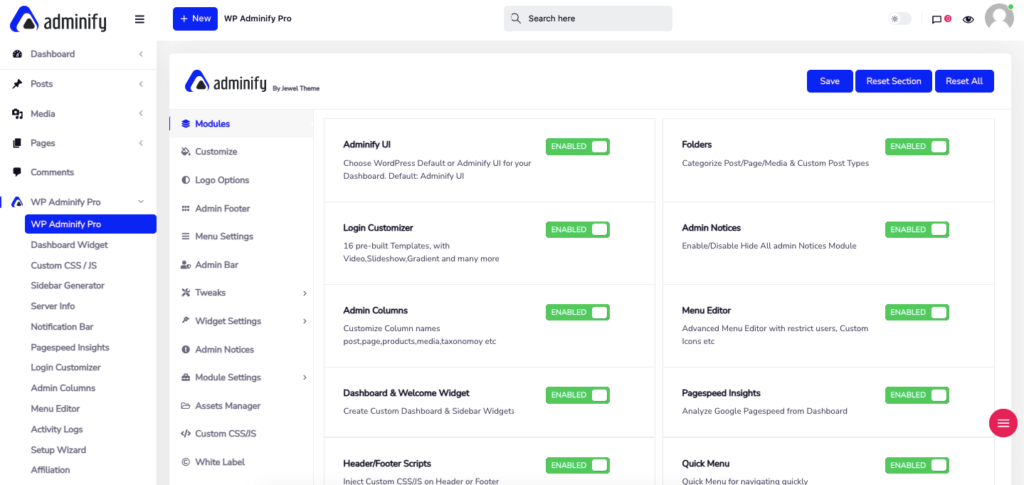 WP Adminify – Pros & Cons
The plugin is well-equipped with quality features, as you can see from the features we shared above. But we understand that you might still be looking for specific pros and cons before you choose the plugin.
Pros
It is quite obvious that WP Adminify is one of the most feature-rich plugins when it comes to WordPress Dashboard Customization plugins.
WP Adminify is very easy to use, and the features are well-described and organized.
The UI is soothing. Moreover, different color schemes to customize the UI are a big plus.
The dark mode option is available.
Multiple add-on tools like PageSpeed score, activity logs, and header footer code inserter.
Cons
The plugin is a bit heavy, consuming 2880.81 KB of memory. This may impact your site speed a bit.
The pricing is on the higher side compared to the other plugins of this category (although there are additional features that you would miss on other plugins).
WP Adminify Pricing
WP Adminify has four different pricing plans. The Personal, Business, and Agency plan cost $99, $129, and $249 respectively. Additionally, you can also contact them for a customized Enterprise plan.
While all the plans have access to almost all the features, personal and business plan users will miss the white-level branding.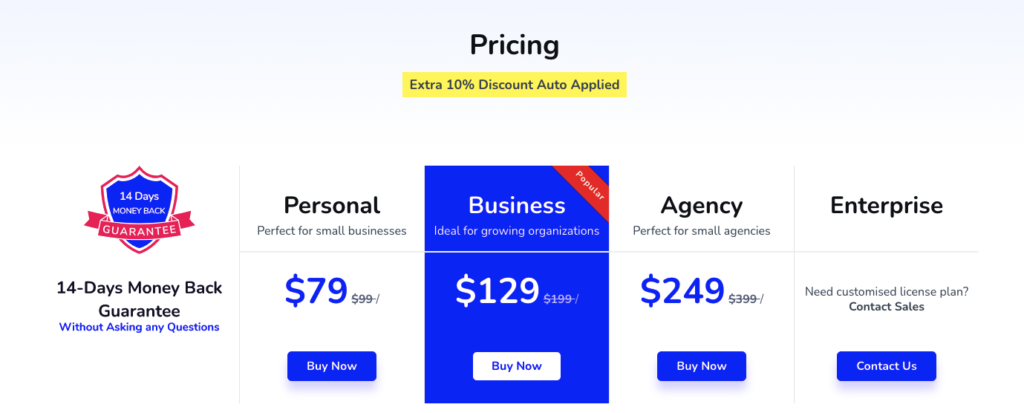 WP Adminify is a bit costlier than most of its competitors. But it is more than just an admin customizer, as it also provides some out-of-the-box features that will make your dashboard experience more immersive.
Time to Customize Your WordPress Admin Dashboard
WordPress Admin Dashboard is not everything we want it to be. You should be able to add widgets that let you take a peak at key things of your WordPress site. However, that is not possible by default.
WP Adminify is an excellent plugin that lets you do this customization on your WordPress admin dashboard and personalize it according to your preference. With WP Adminify, your dashboard actually becomes your dashboard.
So what do you think of the plugin after reading the complete review? Would you like to try the plugin? Let me know in the comment box below.
https://wphive.com/reviews/wp-adminify-review/
Faisal Sarker
Faisal is a tech blogger who excels at WordPress Content Writing. Apart from sharing useful info pieces that help people around the world, he also likes to travel and read books of all genres in his leisure time.

Subscribe To Our Newsletter