WordCamp Europe 2022 Schedule: Tickets, Sessions, Speakers & More

WordCamp Europe is back again. And this time it's going to be an in-person event. No more online WordCamp!
Like every WordCamp, this year too there will be a huge gathering of all WordPress-related people including core contributors, organizers, sponsors, speakers, and last but not least attendees.
WordCamp Europe 2022 is scheduled to happen at Porto in Portugal. It's supposed to be a 3 days long program starting from 2 June 2022 to 4 June 2022.
These 3 days will be filled with different events, workshops, and sessions. To give you all the event list, event time, and speakers details today, we have planned this blog. So, keep reading this blog to know more about WordCamp Europe 2022.
What is WordCamp and Why You Need to Follow It?


WordCamp is an informal gathering of all WordPress enthusiasts to discuss about different topics related to the industry. Even you can join in any WordCamp, no matter whether you are a developer, marketer, or just a random user.
All you need to have is a ticket to get there. You can manage a ticket from the official website of WordCamp. Every year this gathering takes place in different regions of the world. Following the trend, this year it's going to happen in Porto, a renowned place in Portugal.
Also, WordCamp opens the opportunity to meet with the core developers, top-notch marketers, CEOs, CTOs, and many people related to the WordPress industry.
So, if you are a WordPress enthusiast, you should take part in this event to know more about WordPress. Having said that if you can't manage a ticket to go there, you can check all the updates from us.
Also check: WordCamp Europe 2021 Recap – Exciting Updates That You Need to Know
WordCamp Europe 2022- 1st Day
2 June 2022 is the 1st day of WordCamp 2022. They named it Contributor day. This day has been designated for contributing to WordPress. Here are the details.
| Time | Event Name |
| --- | --- |
| 9:00 – 10:00 | Registration and coffee/tea |
| 10:00 – 10:30 | Welcome and introduction of teams and table leads |
| 10:30 – 11:00 | Getting started workshop for first time contributors |
| 10:30 – 12:30 | Start contributing |
| 12:30 – 14:00 | Lunch break |
| 14:30 – 15:30 | More contributing |
| 15:30 – 16:00 | Sharing results |
WordCamp Europe 2022- 2nd Day
WordCamp Europe 2022- 3rd Day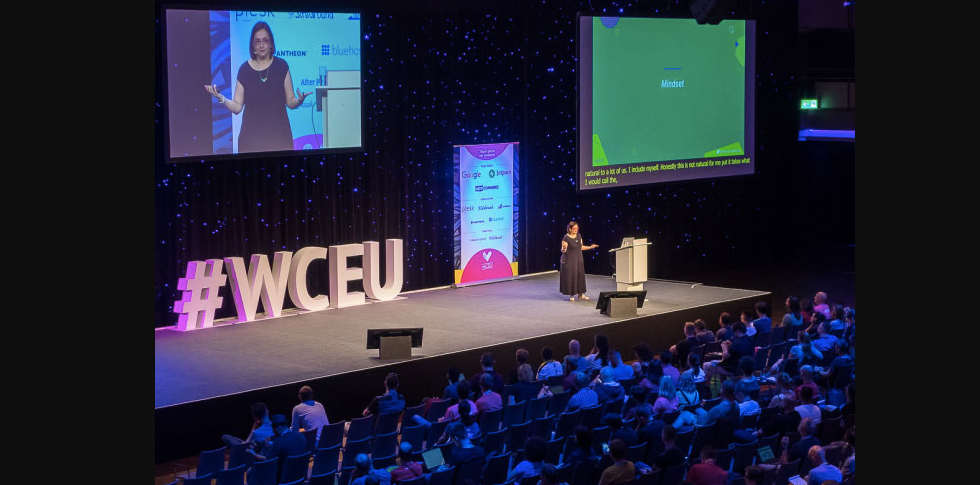 | Time | Track 1 | Track 2 | Workshop 1 | Workshop 2 |
| --- | --- | --- | --- | --- |
| 14:00 GMT+6 | Building data-driven content personas | Finding your WordPress lifestyle – insider insights from a veteran coder | Creating a pre-publish checklist for Gutenberg | Automated Testing Made Easy |
| Speakers | Vassilena Valchanova | Paul Bearne | Ryan Welcher | Micah Wood |
| 15:00 GMT+6 | Enhancing performance in an open-source CMS ecosystem | What is the next thing about colour contrast? | Deploying WordPress with confidence using CI/CD | |
| Speakers | Felix Arntz | Vicent Sanchis | Maciek Palmowski | |
| 16:00 GMT+6 | The future of commerce in WordPress with Full Site Editing | Agile marketing – how we made our agency a better place | | Secrets to profitably pricing recurring revenue |
| Speakers | Darren Ethier | Laurent Maillard | | Nev Harris |
| 17:00 GMT+6 | WordPress and web3 trends (disruption, challenges, opportunities) | Design for conversions: how to be more profitable by putting people first | Optimize your WordPress | You get a layout! Everyone gets a layout! |
| Speakers | Dave Lockie | Piccia Neri | Justin Ahinon | Juan Pablo Gomez |
| 18:00 GMT+6 | A glimpse into the future of WordPress from a frontend point of view | How headless WordPress benefits enterprises? | WordPress through the terminal | Let's build (and sell) an online course |
| Speakers | Pablo Postigo | Ivan Popov | Milana Cap | Rodolfo Melogli |
Stay Tuned to Get the Regular Update of WCEU
We have a plan to publish another follow-up blog on WordCamp Europe 2022. On that blog, we will give you a brief idea of every event that will take place in WCEU 2022.
So, if you would miss any event of WCEU, won't be panicked. You can just check our blog to know everything about this event.
We hope you registered and see you there!
Connect WCEU Facebook and WCEU Twitter along with WP Hive Facebook and WP Hive Twitter.
https://wphive.com/news/wordcamp-europe-2022/
Shams Sumon
Shams is a content writer with a passion for making WordPress topics easy to understand for everyone through conversational and storytelling approaches. With a background in the WordPress industry since 2019, he has developed a knack for breaking down complex technical concepts into digestible bites. When he's not crafting engaging content, Shams can be found watching football matches, catching up on the latest movies, or exploring new destinations to rejuvenate himself.

Subscribe To Our Newsletter