Best WordPress Membership Plugins Compared 2023

Building a membership site in WordPress has a significant advantage. It helps to retain your customers for a prolonged period, which translates into getting more recurring revenue.
But how about the best WordPress membership plugin? There are hundreds of WordPress membership plugins out there in the wild. Choosing the right membership plugin is crucial and is one of the significant factors for your business. In this article, we will compare and review the best WordPress membership plugins.
When you are selling products or services for one time, it is important each customer is satisfied and convinced about your products and services. This can be done via email marketing, social media. But how about recurring payments? Your customer should have a dashboard where they can manage their settings and feel home.
That is where WordPress membership plugins kick in. WordPress is used worldwide on all sorts of website. Even the most recognized brands are using WordPress to build their websites.
Selling once is easy, but if you want your customers to keep paying you will have to take the extra step. Remember the gym pass you never used, but kept subscribing? It's like that.
Think about Netflix. Everyone has a Netflix subscription nowadays. But what is their customer retention strategy? Sure they are adding content, but they are spending a big chunk of money to create Netflix Originals.
Now how can you manage a website with recurring payments without having proper membership plugin/website?
Best WordPress Membership Plugins


There are many membership plugins that you will find in the WordPress repository. We will list here only the ones that we found useful.
MemberPress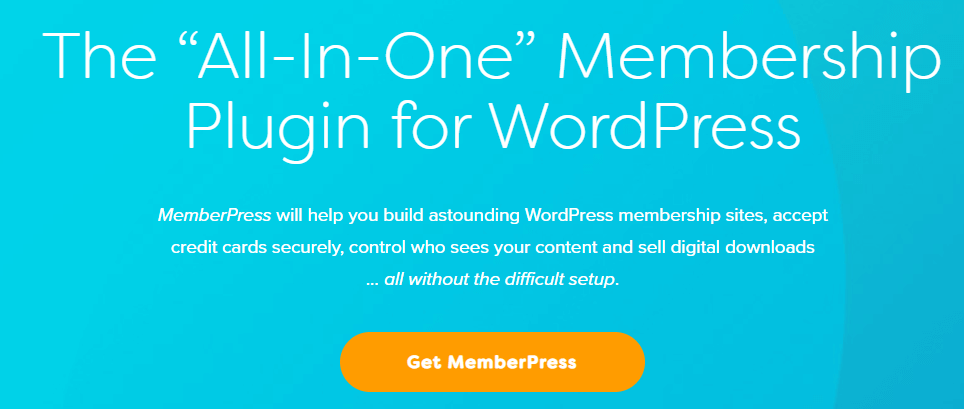 MemberPress is touted as one of the best membership plugins for WordPress. However, the plugin is not free.
MemberPress is one of the most feature-rich membership plugins for WordPress. Probably, the most expensive one of the bunch too. When you use the plugin for the first time, it automatically creates pricing, login, account, and thank you pages for your users.
If you want to add membership plans, that is straightforward too. It shouldn't take more than 10 minutes to be up and running.
Access Control in membership plugins plays a crucial part. If you have different categories of membership – you have to make sure that content restriction works as intended.
You want your customers to access just the right amount of information & data. MemberPress comes with powerful access control, which allows you to restrict access to any content, including posts, pages, categories, tags, files, etc.
Price: The basic plan provides all basic features retails at $149, which you can use on one site only. But includes all the features including integration with Mailchimp/AWeber, Coupon & reminders, permission management for each user role.
Verdict: If you don't want to compromise with features, then MemberPress might be the best choice for you.
Pros
Excellent feature set
Coupons and reminders to increase customer engagement
Integration with popular services like Mailchimp & AWeber.
Great access control
Cons
Expensive.
Can be felt bloated at times.
Restrict Content Pro
I love Pippin Williams's plugins. His Easy Digital Downloads is arguably the best plugin to sell virtual products on WordPress. WordPress businessman Chris Lema has written on the topic about why it is very difficult to choose one "best" membership plugin. As the category is so broad and different people have different requirements
Many people have agreed that in terms of ease-of-use and code quality: Restrict Content Pro by Pippin Williamson is the best.
Most of the membership plugins do not come close to WordPress principals, coding best practices, clean code, UX in general. Restrict Content Pro might not pack thousands of features, but it definitely has enough to get the job done.
Furthermore, if the core functionalities are not enough for you, there are a few premium add-ons available. Pippin & his team have been working actively on the plugin, so it is safe to assume that the plugin will add more integrations and features going forward.
Works great with Easy Digital Downloads – If you are running Easy Digital Downloads to sell digital products, Restrict Content Pro is the best plugin to go with it. Both the plugin comes from the same author, and it works seamlessly.
Whether you use the plugin yourself or hire a developer – I don't think you'll go wrong with Restrict Content Pro. It has great extendibility and very easy to use.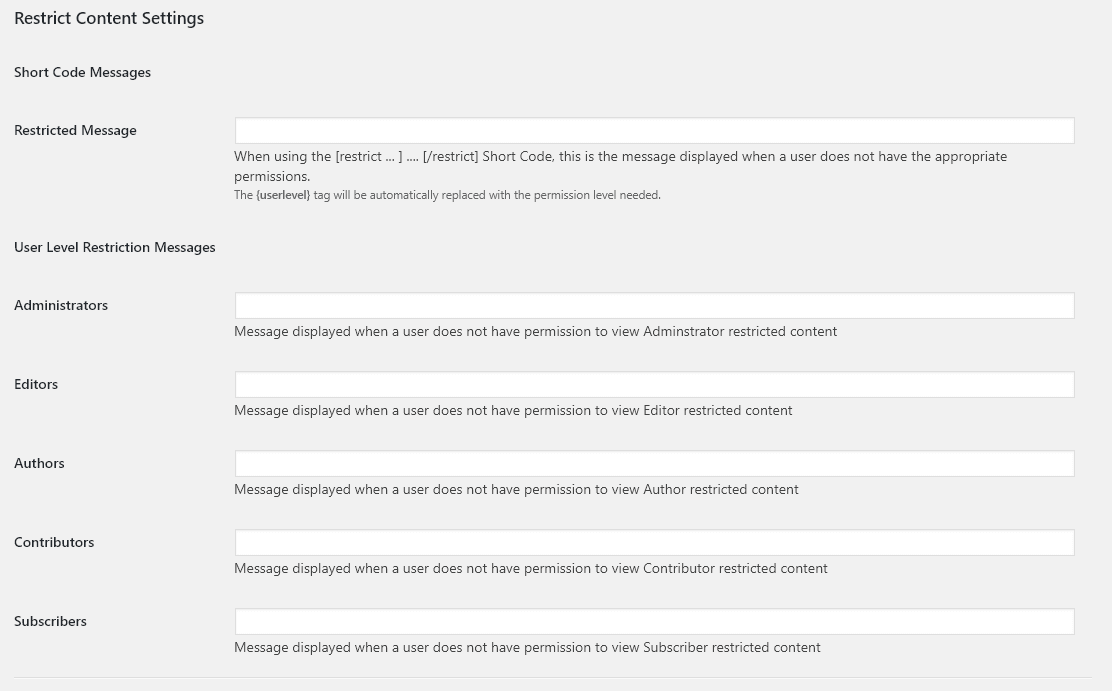 Plugin Settings Restrict Content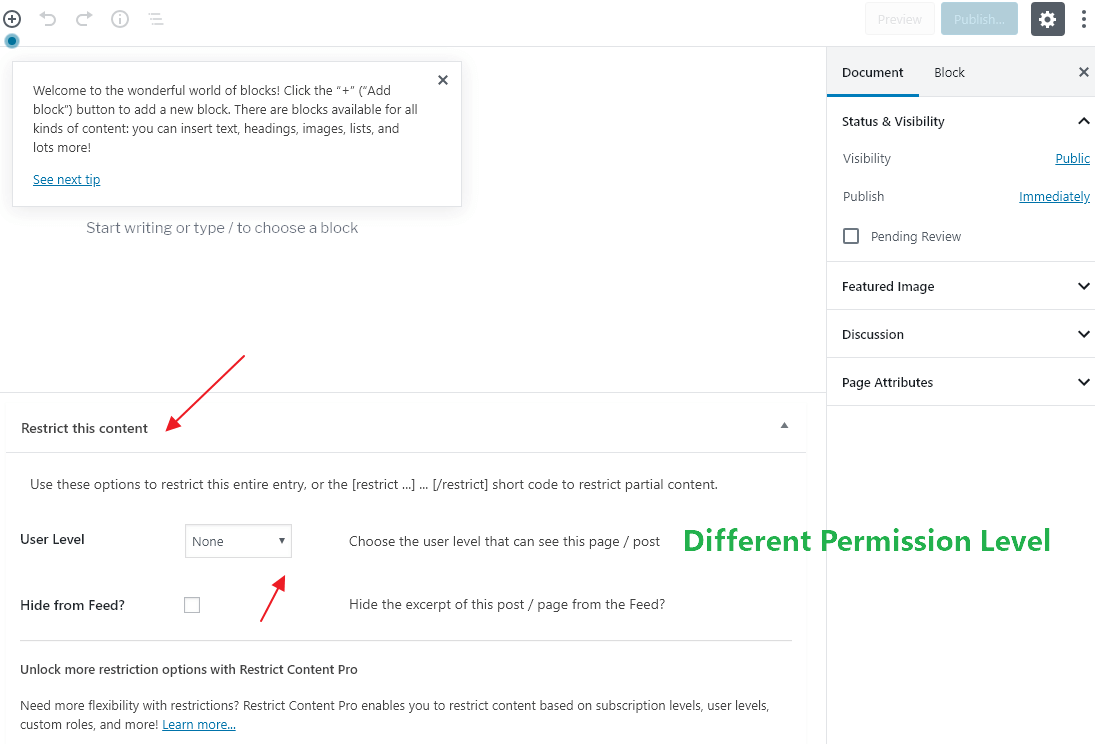 Individual Post Settings – Restrict Content
Pros
Very easy to use.
Provides shortcodes for most of the features
Clean code
Provides support for discount codes
Supports popular payment gateways
Plays nice with all different themes, great integration with Easy Digital Downloads
Very less memory usage (only 21.86 KiB)
Pro version starts at only $99
Cons
Less feature (still adequate for most)
Verdict
One of the best membership plugins in the business. You cannot go wrong with Pippin's Restrict Content plugin.
Memory usage: 21.86 KiB The average PHP memory usage increased by this amount after activating by the plugin.
Page speed impact: insignificant
Looking for the best WordPress Membership Themes? Check our curated list of best free WordPress membership themes!
PPWP Pro – Create Simple WordPress Membership Site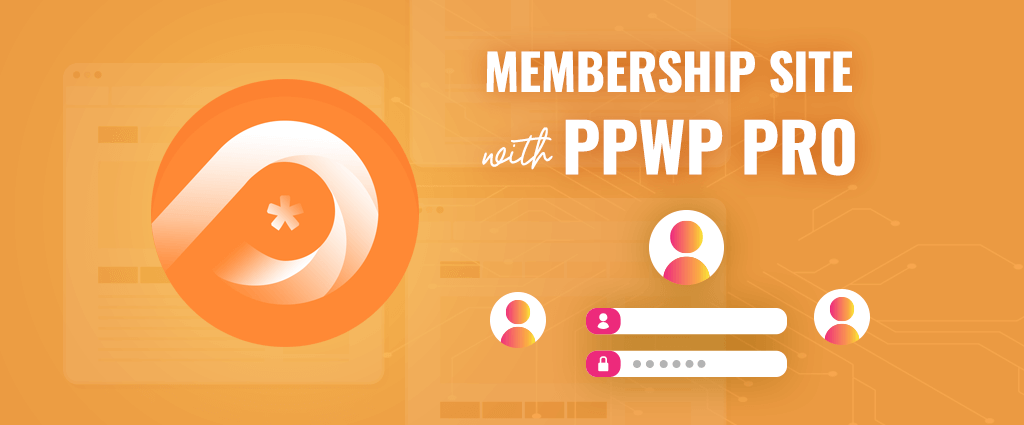 As mentioned, membership sites allow you to provide exclusive content, offer membership subscriptions, and accept payments from members. While a membership plugin can help set up your membership site, it might overwhelm you sometimes.
If you have a lot of users, you might need hours or even days just to create and manage individual accounts for each of them. You need to add emails, generate passwords, and set membership levels.
For anyone seeking a simpler solution to build a membership website, we highly recommend the Password Protect WordPress (PPWP) Pro plugin. It serves the basic function of a membership website: protect the content from public view and grant its access to members only.
PPWP Pro helps lock your content with multiple passwords to set up member areas for your pages, posts, and any custom post types. Only users with the correct passwords can open the exclusive content. There is no more email requirement or registration.
It's possible for you to restrict password access by date or usage as well. In other words, your members won't be able to use that password after a given time or a number of entries. This effectively prevents password sharing.
In case you'd like to get additional information from users, simply integrate PPWP Pro with Password Suite add-on. The extension allows you to collect other information of users, along with the password such as Email or Name to access the members-only area.
Plus, PPWP Pro seamlessly works with WooCommerce or contact form plugins to let users pay and access your content. Once making payment or filling the form, they will receive a password or a Quick Access Link (QAL) to open the premium content automatically. There are no manual actions needed.
Price
PPWP Pro offers a Personal plan at $178.8 per year. You can use the plugin on 3 websites with 1-year free support and instant updates. It also comes with Business and Agency plans.
Verdict
For anyone planning to launch a membership site but hates the management workload involved, PPWP Pro proves a great alternative.
Pros
Make it easy to set up and build a simple membership site with passwords
Come with a friendly UI
Allow payments via WooCommerce and contact form plugins
Support pages, posts, categories, and custom post types
Compatible with all plugins and themes
Offer top-notch customer services
Cons
Pay extra for extensions to expand functionalities
The Personal plan appears to be a bit pricey for small blogs
WP-Members Membership Plugin
WP-Members Membership Plugin might be a new contender in the field. However, the plugin is well received by thousands of users. Currently has more than 80K active users.
The best thing about the WP-Members Membership plugin is that it provides all the essential features for free. You can restrict premium content, create custom registration fields, and more.
The UI and UX of the plugin could look a bit confusing for the new users, though.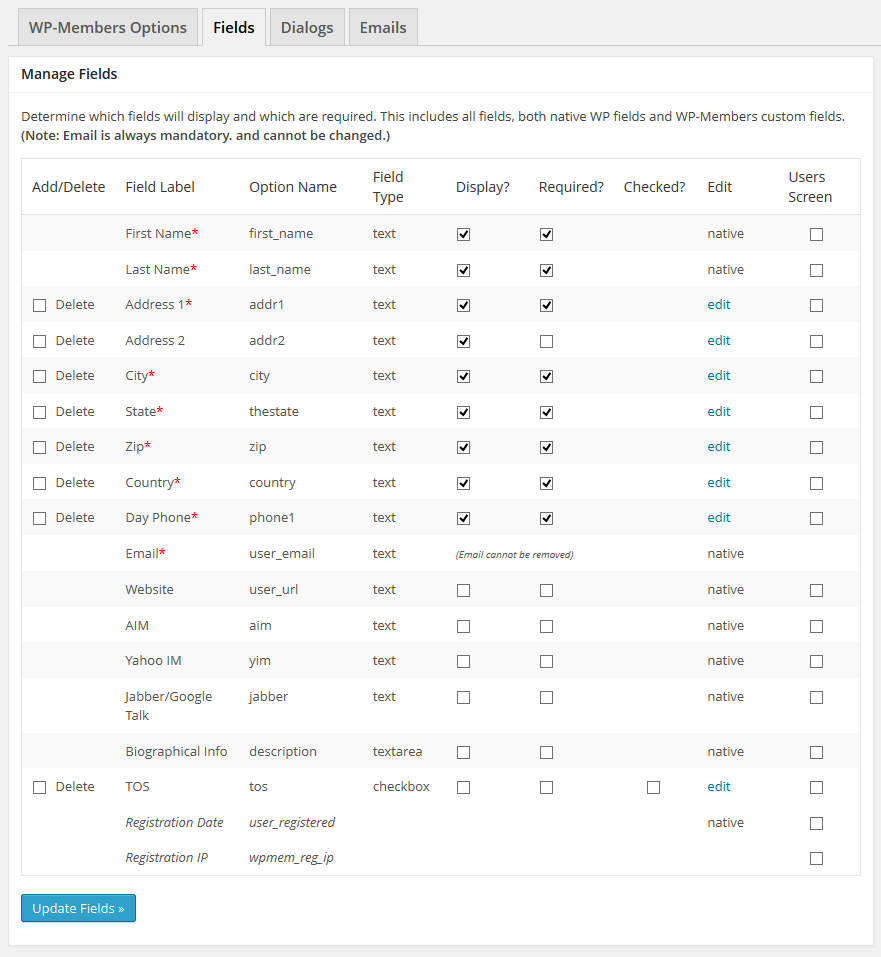 Pros
Restrict posts, pages, and custom post types
Login widget
Create custom registration and profile fields
Custom user login, registration, and profile. The plugin uses your default theme, so it all looks good.
Provides shortcodes for registration, login, registration, content restriction
The plugin has more than 120 action and filter hooks
The premium extension bundle costs $89
Cons
Memory usage: 271.29 KiB
The average PHP memory usage increased by this amount after activating by the plugin.
Page speed impact: 0.121 seconds
Ultimate Member – User Profile & Membership Plugin
Ultimate Member is the highest downloaded and highest rated membership plugin, currently available in the WordPress Plugin repository.
The plugin has frontend login, registration, and profile view, which makes it unique. You can add gorgeous profiles for creating membership sites.
The plugin is lightweight and highly extendible. The plugin is feature rich. If the basic features don't work for you, you can always get the premium extensions There are around 23+ official extensions, and there are 3rd party extensions available too.
This makes the plugin is very to extend. Anyone can make extensions for the plugin itself.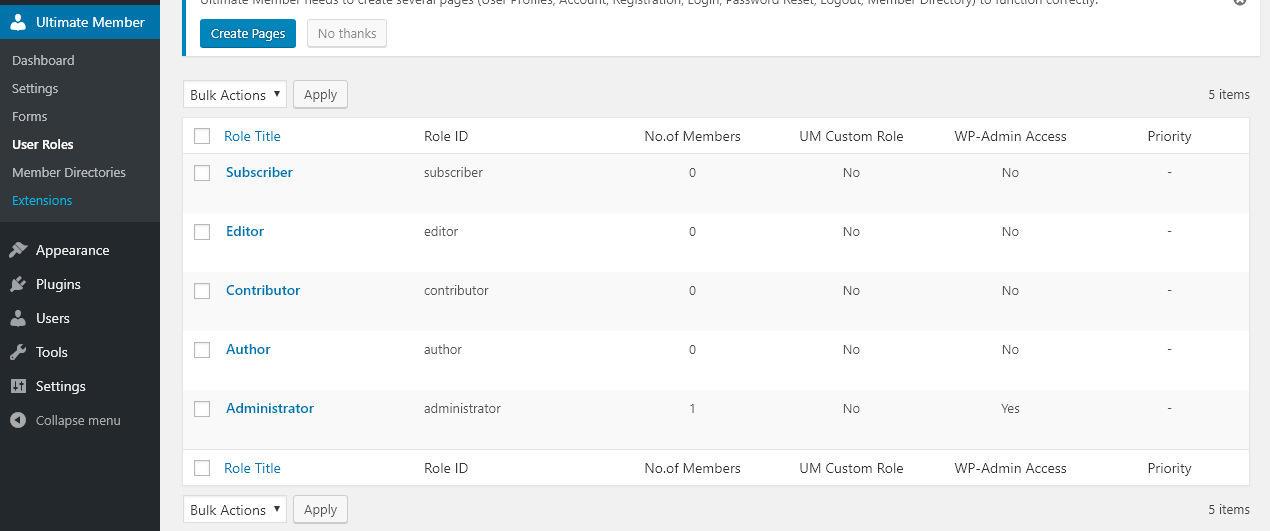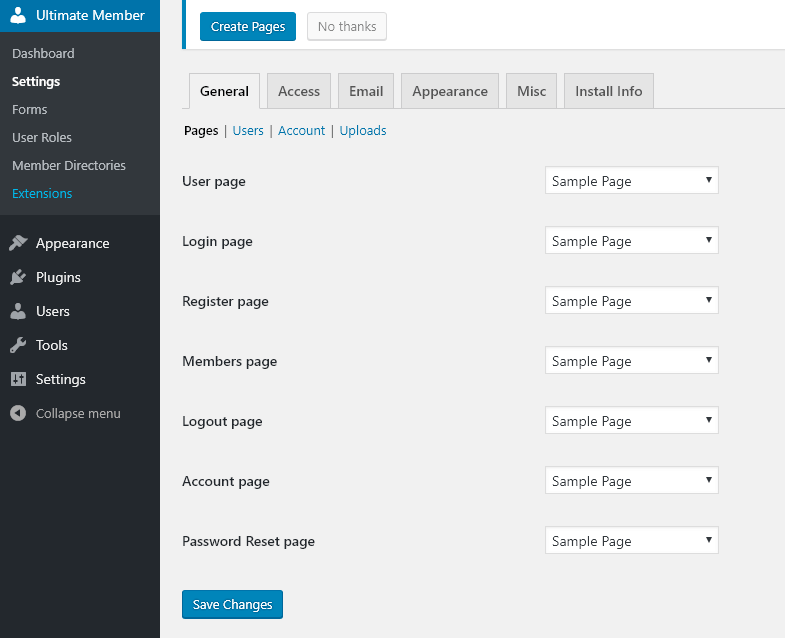 Pros
Front-end user profiles
Front-end user registration
Front-end user login
Custom user fields
Form builders
Different profile styles
Social logins (requires paid extension)
Integration with bbPress (requires paid extension)
Integration with MailChimp (requires paid extension)
Cons
Memory usage: 1.31 MiB
The average PHP memory usage increased by this amount after activating by the plugin.
Page speed impact: 0.372 seconds
The average page load time increased by this amount after activating the plugin.
WP User Frontend
WP User Frontend is an all in one frontend solution. The plugin has revolutionized how WordPress works with frontend. The plugin started as a simple, frontend post submission. But over the years, it has picked a lot of useful features. The plugin is a joy to use.
While installing the plugin, the plugin will automatically create all the necessary pages that your members need. One of the limitations of the plugin is it doesn't offer greater control of roles/permissions by default. However, the devs over at weDevs (the company behind the plugin), offers a different solution. They recommend creating new user roles and permissions using the Members plugin.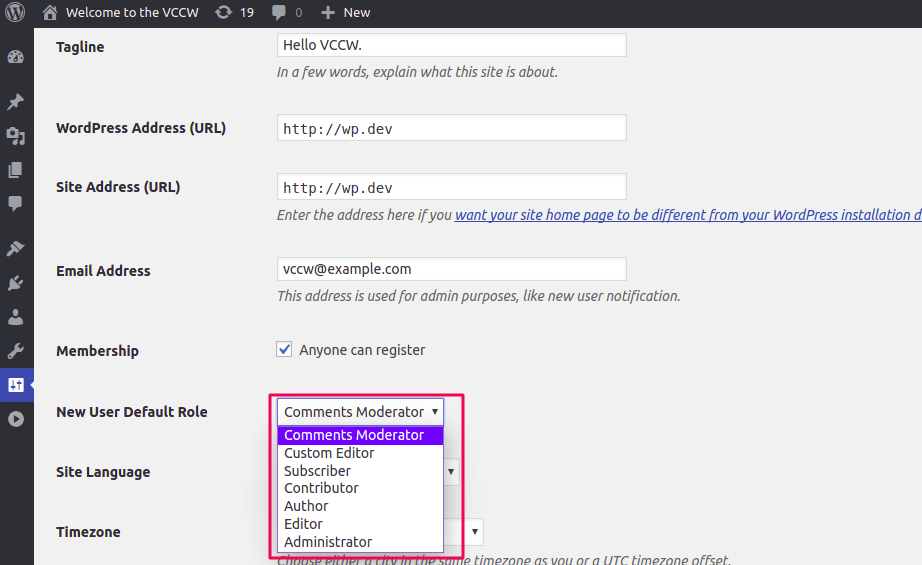 After creating new user roles via the Members plugin, the WPUF can register new users according to your selected user role. You can check their docs page to know how you can make membership website using WP User Frontend.
While WP User Frontend works great for new post submission/guest post submission, but it could be a little tricky at first. However, once you set it up by taking some time – it works really well. Since it is mainly a frontend plugin – your users will have all the capabilities from the frontend. They do not need to login to the WordPress Dashboard – ever!
You can present your website to your audience as if it's custom build as a membership website. You can take your website to the next level by integrating WP User Frontend with Paid Memberships Pro
Pros
23+ Premium Modules [Social Login, MailChimp, Private Messaging, HTML Email Templates, SMS Notification, and more].
Content restriction
Navigation menu restriction
Conditional logic
Profile form builderMultistep forms
Payment invoice
Coupons & discounts
Custom profile fields can also be accessed from the backend (WordPress Dashboard)
Custom taxonomies, WooCommerce support
Cons
Configuring, for the first time, can be tricky. You might need to read the docs.
A bit heavyweight plugin
Verdict: One of the best frontend solution for building membership sites. However, setting up for the first time can take perseverance.
Wrapping Up
We wanted to compare all the membership plugins together and see which one is the most efficient one in terms of memory usage & page speed impact. Improving WordPress pagespeed can have a striking impact. Nobody likes a slow website.
See the following graph for comparison.

(Less is better)
However, memory management is essential, but features are also important. More features mean that the system will take more memory. There should be a balance where your expectations from the software meet and
We found out that Pippin Williamson's Restrict Content took the least amount of memory and had no significant pagespeed impact. Although, that was not unexpected since the free version of the plugin works more like a content restriction plugin than a membership plugin.
On the other hand, the Ultimate Membership plugin has all the features of a typical membership website. But a little the heavier side. However, it is more feature riched, has user-friendly UX.
There is no one best WordPress membership plugin that you can pinpoint on. Different demand needs different solutions. If you think we haven't mentioned your favorite WordPress member plugin,
Notable Mentions
List of other WordPress membership plugins that are worth a look
https://wphive.com/reviews/best-wordpress-membership-plugins/
Saif Hassan
Product Manager by passion & profession. Lead Product Manager at weDevs, former PM @ Poptin. Passionate about writing & tech. He's an advocate of Human-Centered Design and believes that websites and the tools used to build them should be well crafted, intuitive, and accessible. Cyclist. Reader. A WordPress ninja 🥷, HCI expert & a design thinker 💡

Subscribe To Our Newsletter