This is Why You Need to Start a Marketplace using WordPress (2023)

With the increased popularity of online marketplaces, WordPress increased opportunities to create a marketplace in the same platform. For all of you who didn't know, that you can not only start a marketplace using WordPress, you can also create a multi-vendor marketplace using WordPress.
People who are in a comfortable place with WordPress find it hard to shift to another platform for any purpose. If you want to use WordPress to start a marketplace, you have come to the right place.
What is A Marketplace?
When the concept of online business was introduced people used to open up a website for their brand and products, these days website has become backdated. Now people rely on a marketplace or in another phrase "multi-vendor marketplace."
If you simply want to create a single vendor or usual marketplace, please read our blog on building an eCommerce Store using WordPress
People now rely more on multi vendor marketplaces like eBay or AliExpress.
You know shopping complexes right? Sellers with varieties product come under one ceiling and display their products.
A multi-vendor marketplace is just like a shopping complex but it's online.
What is a Multi-Vendor Marketplace?
A multi-vendor marketplace is not handled by a single person. One admin invites vendors or sellers to come under his roof and set a shop there. A multivendor marketplace is a collection of stores brought under one roof.
The Reason of Multi-vendor Marketplace Being So Important
One can wonder why the importance of multi-vendor marketplace has become so important these days. Just think about the time when you did not have platforms like AliExpress, or eBay You will be clear about its importance.
You had to visit sites separately and had to make a comparison manually. Sometimes you were at risk of being cheated with product quality. But a multi-vendor marketplace is a place where you get everything at your hand prepared.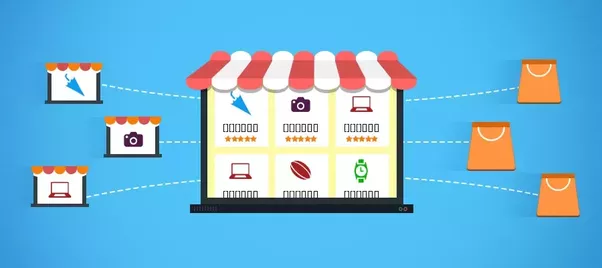 You can check out multiple products at a time and compare products against each other in multi-vendor marketplaces. This place has accountability because customers have the power to rate their service. Above all these things, a multi-vendor marketplace is outreaching than a separate website for your product.
Marketplaces in Different Platforms
WordPress is a CMS(content management system) designed especially for bloggers. It extended it's business purpose later on. But you can have software designed only for marketplace purpose. Magneto, Cs-Cart, Sharetribe are few others that are used as eCommerce stores.
Start Marketplace Using WordPress
When we are talking about Starting marketplace using WordPress, we should review WordPress.com and WordPress.org confusions. You can check
You probably know by now that WordPress.org is self-hosted and WordPress.com depends on other servers. So, experts will always suggest you use WordPress.org because it gives you freedom in running your site. In the case of the marketplace, it is vital to have the appropriate hosting with the right name.
Another essential requirement to start a marketplace in WordPress is the plugin 'Woocommerce.' After Woocommerce you will need the solution to create a marketplace. There are numbers of plugins too to start the marketplace. We will gradually learn about those.
If you are looking for a personal e-commerce store, not a marketplace?
Then we have another solution ready for you. You can visit How to Create an eCommerce Store Using WordPress and learn more about creating a personal eCommerce store using WordPress.
We will now focus on starting marketplace using WordPress.
Plugins Available to Start a Marketplace Using WordPress
There are plugins available to start a marketplace using WordPress. Let's have a look at those plugins.
Dokan
Dokan is the most popular among them to create multi-vendor marketplaces. It is the first plugin in WordPress in the history of WordPress that made creating multi-vendor e-commerce website using WordPress easy as pie.
Dokan has everything that anyone will need in a marketplace. For example, the Dokan includes an eye-soothing and aesthetically pleasing frontend, an intuitive dashboard, sellers' flexibility option, a customer review system, etc.
Creating multi vendor marketplace is as easy 1-2-3 using Dokan.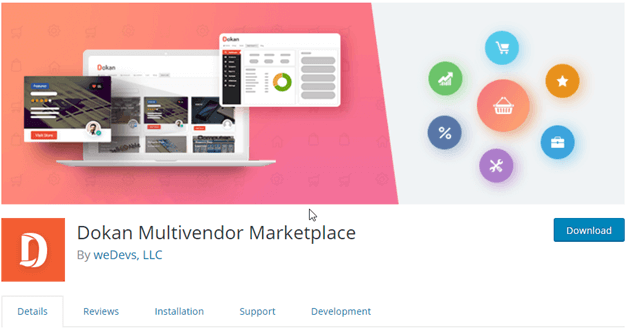 WC Vendor
WC-Vendor is a reputed Woocommerce addon. It has a professional dashboard which is necessary for a multi-vendor marketplace. It has a free version that anyone can use.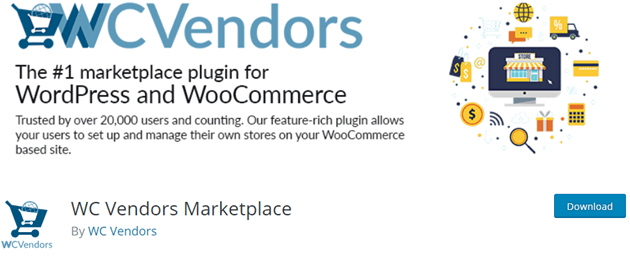 WC Marketplace
This plugin can turn your regular WordPress site into a marketplace. WC Marketplace also comes in the free version.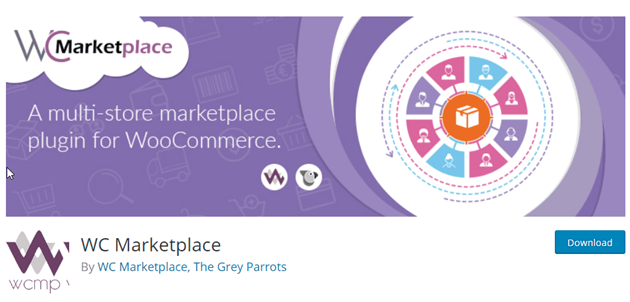 YITH Multi-vendor
Woocommerce is a must when you are starting a marketplace in WordPress. So, it is needless to say YITH multi-vendor works with Woocommerce too. YITH has a variety of plugins including some of the most popular WooCommerce plugins.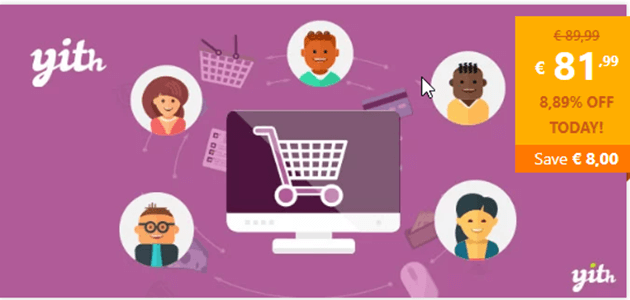 Requirements to Start a Marketplace using WordPress
Why Dokan?
Dokan is a great free plugin that has been featured in our best plugins list of 2023. Also, Dokan recently won two prestigious awards from FinancesOnline.
How to Start Marketplace Using WordPress
Do you remember how to add plugins to your site? If you don't know where you can have a glance on How to Install a WordPress Plugin – Step by Step for Beginners. We will install Dokan and WooCommerce to show you how to start the marketplace using WordPress. Dokan is one of the best multi vendor platform on WordPress.
Step 1
First of all, go to your dashboard and search for plugin WooCommerce. After install, activate the 'WooCommerce' plugin,

Then install Dokan.

There will be a separate menu in your left side navigation bar 'Dokan.' Dokan dashboard will be visible from there. The dashboard will show you the way your marketplaces backend will be looking.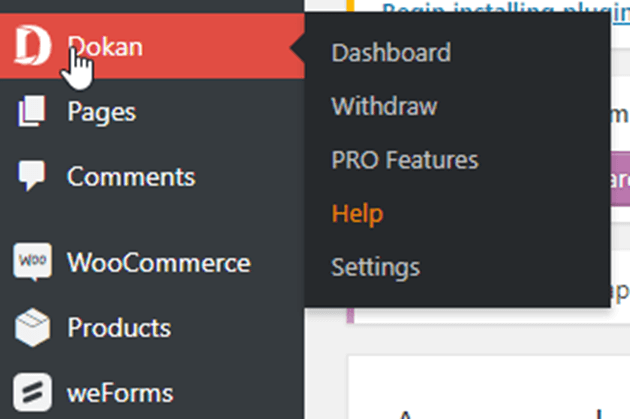 Step 2
Now, to add vendors for your marketplace, you have to go to your WordPress Settings → Enable the 'Anyone can register' checkbox.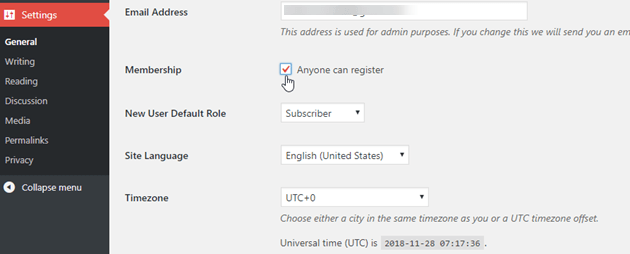 Step 3
To see the front-end view, you will have to add vendors. To add vendors you have to go to your users' option and add vendors as users. Fill up the registration form with the needed information and select role as Vendor. After hitting Add New User. You will be able to create vendors in this way

You can proceed to the next step when you have completed adding vendors.
Step 4
From Dokan settings option you can customize your multi-vendor marketplace as you like.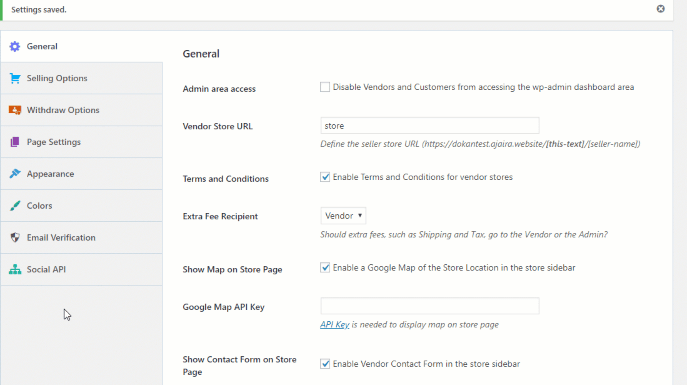 If you fill up all the necessary information for your vendor and add products, it should look something similar to this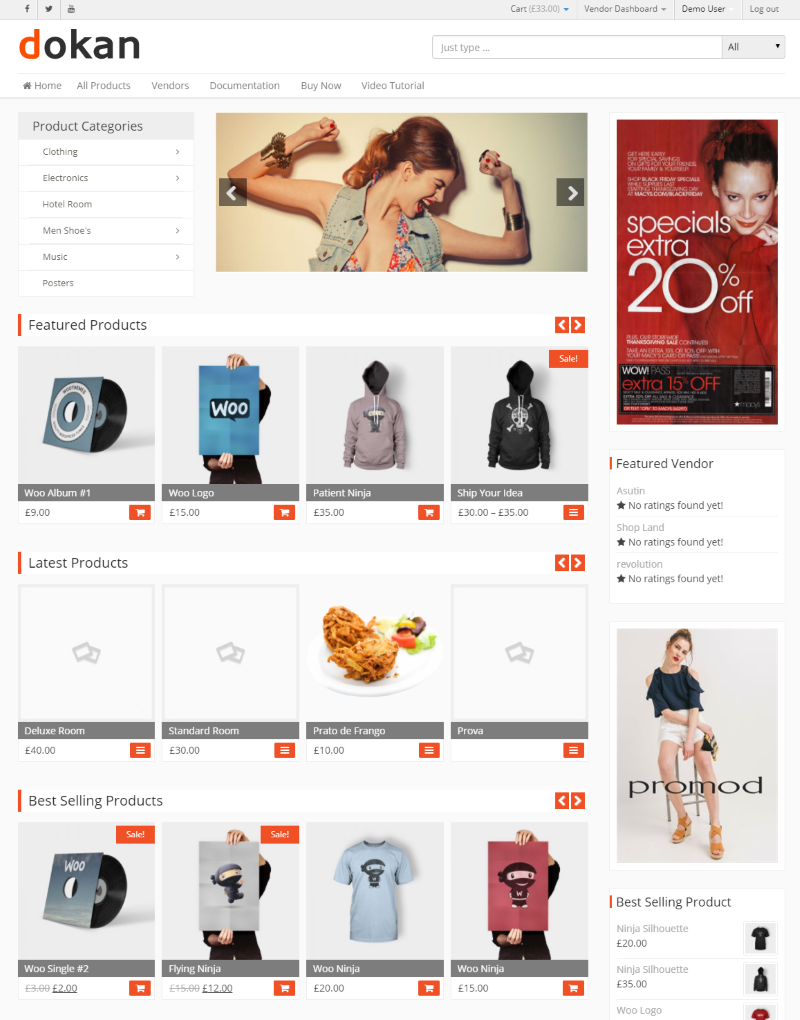 Wrapping Up on WordPress Multi-Vendor Marketplace
WordPress enthusiasts are ever grateful to WooCommerce for letting them a way to stick to WordPress. Dokan also is praised for the same reason. Dokan has won the Great User Experience (2018) and Rising Star (2018) awards which they have recently blogged about.
Follow us on Facebook and Twitter for more beginner friendly tutorials and reviews.
https://wphive.com/reviews/how-to-start-a-marketplace-using-wordpress/
Saif Hassan
Product Manager by passion & profession. Lead Product Manager at weDevs, former PM @ Poptin. Passionate about writing & tech. He's an advocate of Human-Centered Design and believes that websites and the tools used to build them should be well crafted, intuitive, and accessible. Cyclist. Reader. A WordPress ninja 🥷, HCI expert & a design thinker 💡

Subscribe To Our Newsletter