10 Best WordPress Themes for Selling eBooks in 2023

A survey found that-
About 20 percent of readers in the U.S. prefer to read eBooks than hard copy.
If you are planning to sell digital products to make money online, selling eBooks can be an excellent way to do so. However, we suggest you create a site of your own to sell eBooks.
Why?
Because platforms like Amazon take away a big chunk of your profit. And on your own site, you don't have to share your profit with anyone else.
However, creating a site dedicated to selling eBooks comes with its own set of hurdles. WordPress is right now the best platform to build a site to sell eBooks or any kind of eCommerce.
Today, we will present you a list of the 10 best WordPress themes for selling eBooks that will help get your online eBook shop started in no time.
Some Crucial Points to Consider Before Start Selling Your eBooks

Everyone knows that we can build eCommerce websites using WordPress. In fact, more than 20% of the top 1 million eCommerce site that we see online is built using WordPress.
Using WordPress to build your online eBook store can come with all sorts of benefits. WordPress has dedicated plugins that can help you with all the important aspects of an online eBook shop.
We already know WordPress powers a lot of eCommerce sites. However, it doesn't actually come with eCommerce functionality by default. For that, you need to install a separate plugin.
After getting your domain and hosting, the first thing you will need is a featureful, good-looking theme to make your site look presentable. Below is a list of the 10 best WordPress themes for selling eBooks to help you with that part of your online shop.
Best WordPress Themes for Selling eBooks
There are countless WooCommerce-compatible themes available online, and from there you can choose your preferred WordPress themes for selling eBooks from your shop.
To make it easier for you, here are our top picks to build a WordPress-powered eBook shop online.
1. Astra

Astra is hardly a surprise on top of any WordPress themes list. For an eCommerce shop selling downloadable products like an eBook, Astra can be as good of a choice as there ever is.
Astra is lightweight, fast, and one of the best WordPress themes when it comes to SEO optimization. It has a lot of starter sites to get started and they are equally gorgeous enough to build your online eBook shop. Just choose one that you like, and your site will be up and running in no time.
2. Divi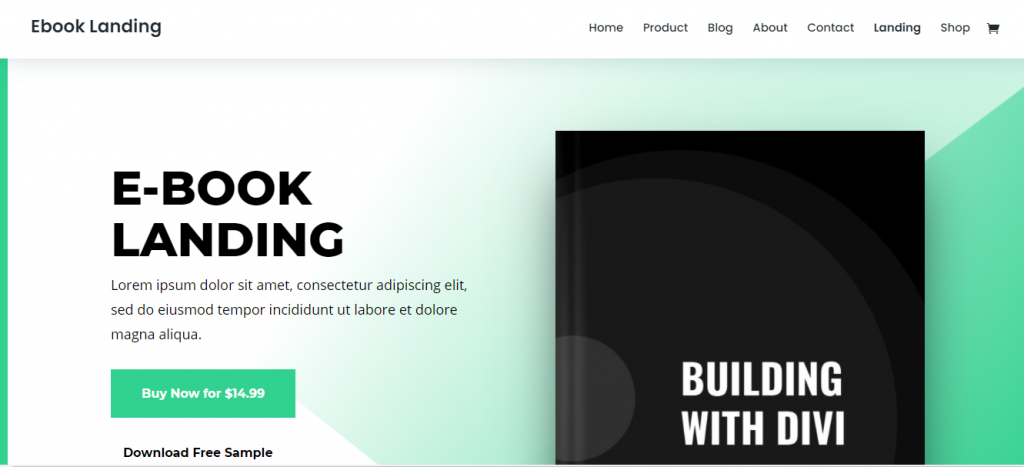 More than just another theme, Divi comes with an in-built page builder and a lot of modules. You can build a visually stunning site with Divi, which is deservingly one of the most downloaded themes to ever exist for WordPress.
Whether you buy the yearly or lifetime plan, you can use the theme on as many sites as you want, making it one of the most affordable premium themes for WordPress. With tons of features and ultra-affordable pricing Divi can be one of the best WordPress themes for selling eBooks.
3. Blocksy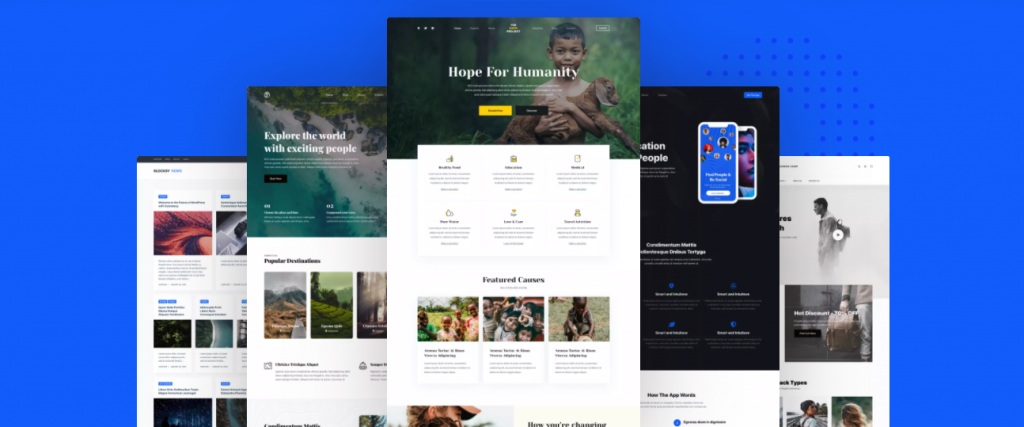 One of the new themes in the WordPress arena to join the top names, Blocksy has certainly caught some eyes. Blocksy thrives on making websites load fast. Its free version offers features that are usually found only on premium themes.
With starter sites supporting Gutenberg, Brizy, Elementor, and Beaver Builder, you can get a site running in no time. The built-in customizer will make it easy to customize almost everything on your site.
The premium version has recently come out. For advanced WooCommerce features which are quite important for building an eCommerce shop, our suggestion is to opt for the premium version instead of the free one.
4. Neve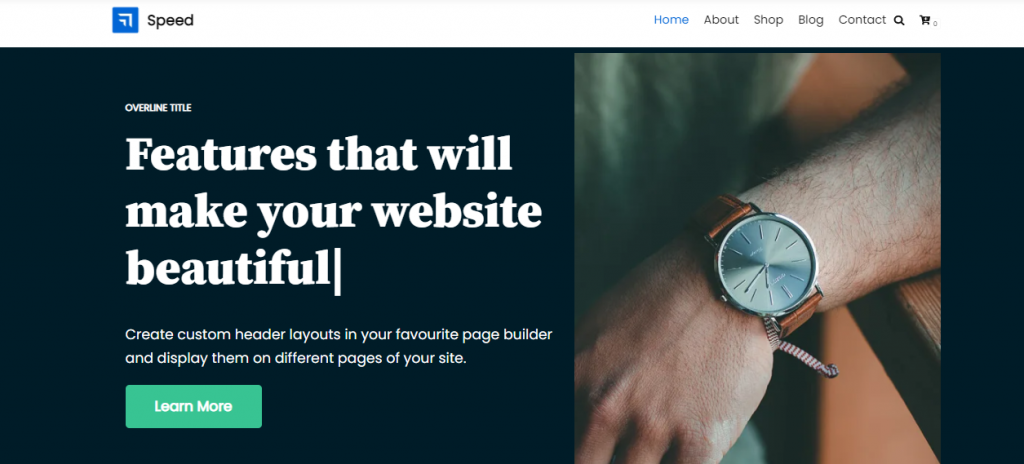 Neve is one of only a few third-party AMP-supported themes, developed by one of the most popular WordPress theme developer company Themeisle.
It is fast, and lightweight, and building good-looking websites using it is also very easy. It is also highly optimized for multiple-page builders. Highly optimized for SEO, Neve is also a great choice for eCommerce sites. For your eBook shop, Neve can be a fine pick.
5. GeneratePress

GeneratePress is another theme that has been dominating the WordPress theme industry for a very long time. It's a multi-purpose theme that is perfect for building any kind of WordPress theme, including an eCommerce site.
With more than 300,000 websites actively using and loving GeneratePress, you can also be one of them by choosing it for your online eBook shop.
6. Zakra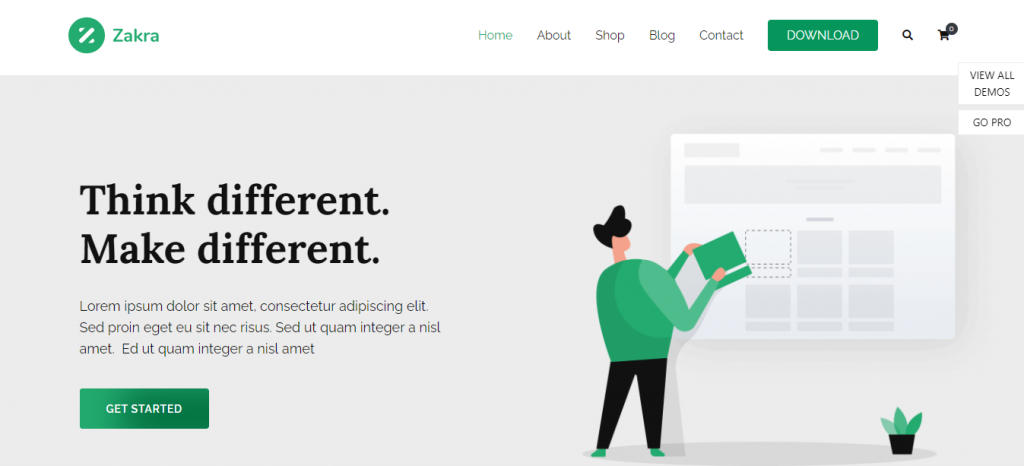 Zakra is a multipurpose theme that helps build all sorts of websites. With Zakra's more than 50 pre-made demos, you can choose a design that you like and build your site upon that.
Zakra supports multiple page builders and lets you build your site with a clean coding structure. That means your site will also be SEO-optimized. Last by not least, the theme is fully GDPR compliant. All in all, Zakra is an excellent choice for your online eBook shop.
7. OceanWP

With 130+ Demo, 19 Extensions, and more than 3 million downloads, OceanWP is one of the most featureful themes for WordPress. It is another multipurpose theme, meaning you can build any types of website that you want.
OceanWP is especially suited for eCommerce, with more than 40 demos built only for eCommerce. It is also quite affordable, so you can choose this for your new online shop for eBooks without any doubt.
8. Phlox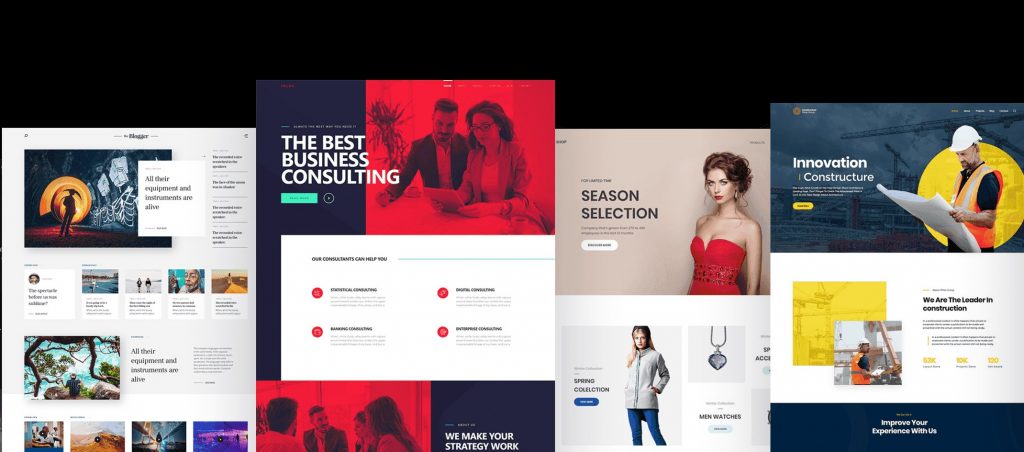 If you like highly customized designs, give Phlox a try. With this Elementor-focused theme, you will be able to build beautiful-looking websites without having any prior design or coding skills.
Phlox free theme offers a lot of elements for Elementor page builder, which is enough for most users to start building their site. However, the pro version is needed if you want to use the advanced widgets.
9. Tesla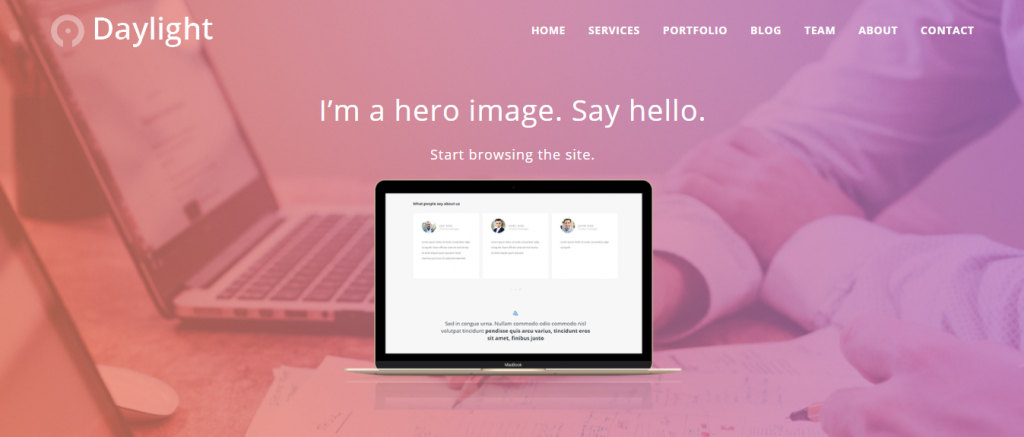 Recently relaunched with modern features and advanced block editor support, Tesla is bound to be one of your favorite themes, as soon as you start using it.
The started demos provided by Tesla are some of the most eye-catchy ones that you will ever come out with. It will definitely help your journey to build an online eBook shop much easier. Tesla is a tad bit expensive as compared to the average, but it is definitely well-deserved for providing so many features.
10. Proteo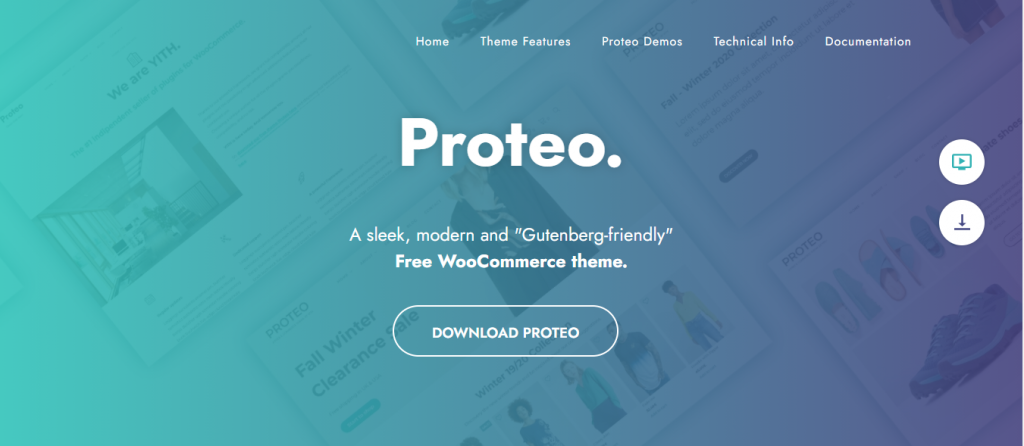 The last one on our list, Proteo, is a free theme by YITH. It is a minimal theme that helps build lightweight and fast eCommerce sites. With compatibility with Gutenberg and popular page builders like Divi and Elementor, you can also make your site look eye-catchy if you want.
If you are on a strict budget and cut the cost on theme Proteo can be the perfect choice to build your online eBook shop.
Build Your WordPress Site Today to Sell eBooks Online
Finding an eCommerce-optimized theme is not a tough task. However, only a few of the best will help make your site look beautiful, fast, and SEO-optimized at the same time. So we listed out some of the top WordPress themes for selling eBooks online.
The list featured both premium and free themes, so you can choose one based on your preferred budget. So don't wait, choose your theme, and start building your online eBook shop today.
If you have any confusion related to this topic, you can ask in the comment section below. We would love to answer your queries.
https://wphive.com/reviews/best-wordpress-themes-for-selling-ebooks/
Faisal Sarker
Faisal is a tech blogger who excels at WordPress Content Writing. Apart from sharing useful info pieces that help people around the world, he also likes to travel and read books of all genres in his leisure time.

Subscribe To Our Newsletter