9 Best WordPress SEO Plugins and Tools to Own Google's #1 Page [2023]

Content is king. Right? Bill Gates, famously said in his 1996 interview that content is king. One decade later we are realizing what he meant by that. In this article, we will share the best WordPress SEO plugins and tools to make sure your content performs like a king.
How could we not see that? Bill Gates' prediction on content is more valid than ever in 2023.
Over time, the breadth of information on the Internet will be enormous, which will make it compelling. Although the gold rush atmosphere today is primarily confined to the United States, I expect it to sweep the world as communications costs come down and a critical mass of localized content becomes available in different countries
— said Bill Gates in 1996
Today we spend more than half of our web searches on mobiles and smartphones.
More than 3.7 billion people use the internet every day
See the following infographic to make a guess how many trillions of petabytes of data we create every day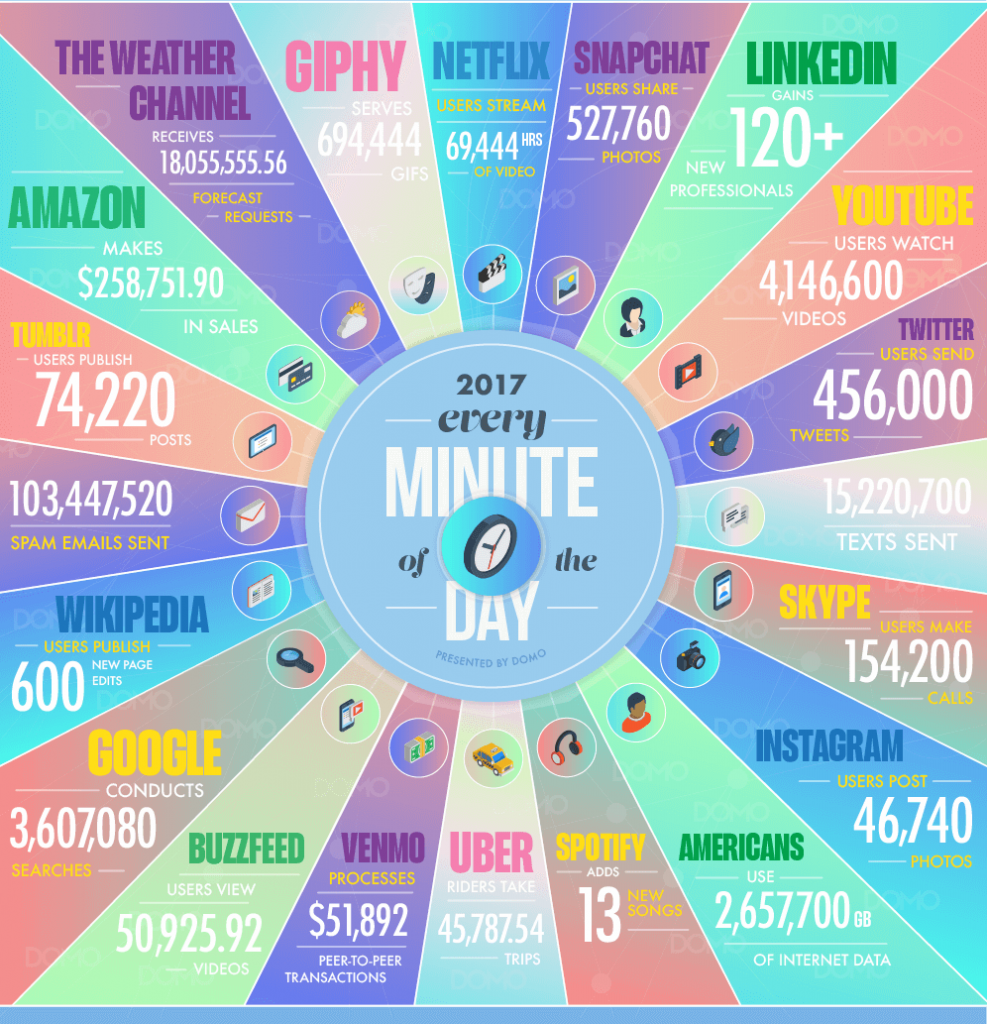 How can you write content that people want to read?
The answer is simple! You can still rank on the first page of Google if you write absolutely killer contents that provide value to users. What do you mean by quality contents? Check our previous coverage on Audience Engagement Strategies to increase user engagement and ultimate WordPress SEO Guide to know how you can write contents that matter.
In the era of Netflix, Snapchat and Messenger, people do not want to spend much time on websites that offer boring content.
Do not focus only on SEO!
We have covered detailed analysis and secrets to make great content. Check these few tutorials before moving further.
If you read those article before then you should understand this, DO NOT WRITE ONLY FOR SEO.
After completing writing articles, you can then start to optimize your content with various WordPress SEO Plugins and tools to make sure that search engines also love your content as much as humans do. You cannot ignore Google because Google's dominance on search is over 90%. Whatever Google says, you have to follow to make sure you are on the right track.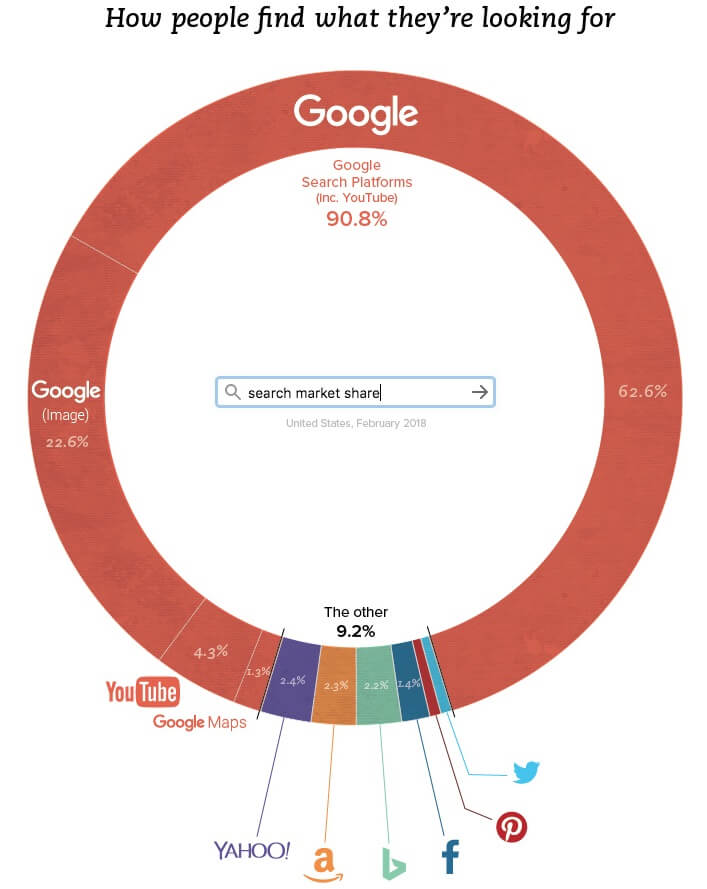 Hence, you can take help from the best WordPress SEO plugins to optimize your website for SEO. There are tons of WordPress SEO plugins out there. The burning question is which WordPress SEO plugin you should use?
We covered some of the best WordPress SEO plugins a while back. Today we are discussing the secrets to choose the best WordPress SEO plugin.
1. Use A WordPress SEO Plugin
Do not forget to use one of the WordPress SEO plugins that we recommended in our best WordPress Plugins list.
We recommend using any of the following
If you are asking for the best WordPress SEO plugin among them, we can't say one name. Everyone has different preferences, and not every SEO plugin brings in the same result for everyone.
Usually, people try different plugins and settle with the one which works best for them. If you are choosing Yoast however, we have a separate guide that helps to avoid Yoast SEO settings mistakes.
Why Use Yoast?
Yoast SEO has been the most used free WordPress SEO plugins for the past decade. Yoast has over 5 million active installs and a 4.7-star rating out of 5 from their 15,000+ reviews.
The premium version of the Yoast sells for $89 per site. However, those on a budget can still use the free version of the plugin which offers pretty much most of the essential features.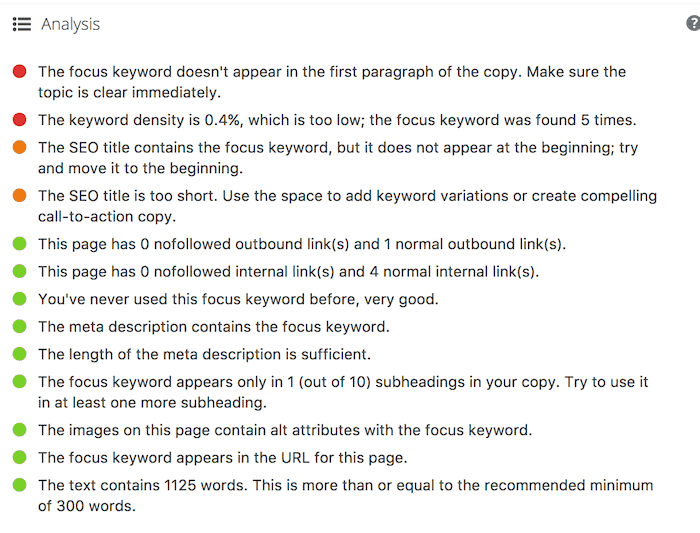 Yoast offers a detailed analysis of your writing. The study is based on the focus keyword you select while writing your article. The report shows how well you have optimized your article for on-page SEO. Yoast is undoubtedly one of the best WordPress SEO plugins for WordPress
However, Yoast pushed a buggy update back in June 2018, which had immediate bad effects for many webmasters. Many bloggers saw a quick drop on Google rankings after installing the update.
Is Yoast the best WordPress SEO plugin? Maybe yes, maybe no! Why don't you try yourself?
Why Use All in One SEO Pack?
If Yoast is the best and undisputed champion for the masses when it comes to SEO, then All in One SEO Pack is the dark knight of the SEO game.
All in One SEO offers some of the premium Yoast features for free, and they have been supporting the plugin for an extended period. The free version of All in One SEO provides the ideal features but if you want to get more features. The free version of the plugin has been downloaded more than 48 million times since it was first launched in 2007. The plugin is currently active on more than 3 million WordPress websites as of writing the article.
One of the main differences between Yoast and All in One SEO pack is that the latter one still provides meta keywords support. Yoast discontinued options for meta keywords for some time now. All in One SEO Pack does not support Google friendly breadcrumbs in the free version.
The premium version of the plugin starts at $57 for that premium support. All in one SEO pack also provides a business license (can be activated up to 10 sites) for $97 per year.
One of the upfront difference between the free version and premium version is the ability to enable SEO optimization of the taxonomies. You can add meta title, meta keywords on categories and tags.
However, most bloggers will start with the free plugin since it works beautifully without any major issues. The plugin also provides an API for developers.
New WordPress users might feel a little intimidating and clunky while setting up the plugin for the first time. However, essential SEO features like sitemap support, advanced canonical URLs, Google Analytics support, meta title, meta description, and meta tags are set by default.
Why Use SEO Framework?
SEO Framework is one of the new SEO plugins in the WordPress industry. The plugin is developed by Sybre Waaijer who is a core contributor of WordPress. He was the man who found the vulnerability of the AMP plugin and saved more than 100K websites from XSS (cross-site scripting) campaign.
SEO framework is primarily for people who have at least basic SEO knowledge. The plugin does not provide an analysis like Yoast, nor it provides anything more than you need.
SEO Framework shows a visual, colored meter to indicate whether or not your post is going to perform well on Google. One of the advantages of using SEO Framework is that you do not have to tinker with the settings much.
Most of the SEO settings are preconfigured while you are installing the plugin. A user does not have to do much after installing the plugin. If you want something simple, SEO Framework is the right plugin for you.
Why Use SEO Rankmath?
SEO Rankmath comes from the popular theme company MyThemeShop. Mythemeshop has already more than 16 WordPress plugins on the WordPress repository including some of the most popular plugins like Best Quiz Plugin for WordPress: WP Quiz.
SEO Rankmath brands itself as the "Swiss Army Knife of WordPress SEO." The plugin offers many advanced features for free.
For example, the free plugin offers users to add multiple focus keywords in one article which Yoast only allows in their premium plugin. SEO Rankmath provides all the features you could ask for, and they take absolutely no penny. The free feature set beats the competition which makes it one of best SEO plugin for WordPress.
Setup Wizard (Easy to follow)
Google Schema Rich Snippets Integrated
Optimize Up to 5 Keywords
Google Search Console Integration
Google Keyword Ranking
Optimal Settings Pre-Selected
LSI Keyword Tool Integrated
Add Overlay Icons On Social Images
Advanced SEO Analysis Tool
40 Detailed SEO Tests
Module Based System
Local Business SEO
SEO Optimized Breadcrumbs
404 Monitor
Deep Content Analysis Tests
Internal Linking Suggestions
WordPress SEO Plugin Usage Stats
2. Use SEMrush/AhRefs to Do Competitor Analysis
SEMRush and Ahrefs both are tools that provide deep analytics and insights of competitors to improve your own SEO.
Both SEMRush and Ahrefs provides detailed info about organic keywords, where you should get your backlinks, advising strategies and more.
Both of the services requires a paid subscription to use. Thousands of SEO professionals use SEMRush/Ahrefs to know their lackings, content gaps and improve upon that.
However, the free version offers limited features of both the tools. The best use of competitor analysis tool would be to steal keywords from your competitors so that your website can get higher rankings.
With the free version of these tools though, you're not going to get far, unfortunately.
3. Use SEO Analyzer Tools for Your WordPress Site
You can use SEO analyzer services to make sure you are doing great with SEO. It is essential that you know that what you are doing is working for you.
Here are a few other SEO tools available
Neil Patel's SEO Analyzer Tool
Nibbler SEO Tools
ScreamingFrog's SEO Spider
Moz Keyword Explorer
Long Tail Pro
Seositecheckup.com
Ahref
SEO Quake
Most of these tools help you to find keywords, keyword competition, keyword volume, cost per click of that keyword and more in-depth data.
You can research your competitor's and find out the factors that are working for them and which keyword words are bringing traffic for them.
4. Use Keywords Everywhere Chrome Extension
Keywords Everywhere is a free extension on Google Chrome Webstore that helps you to find keyword search for 15+ websites like Google Analytics, Google Search Console, Moz, Majestic, YouTube, Amazon & more.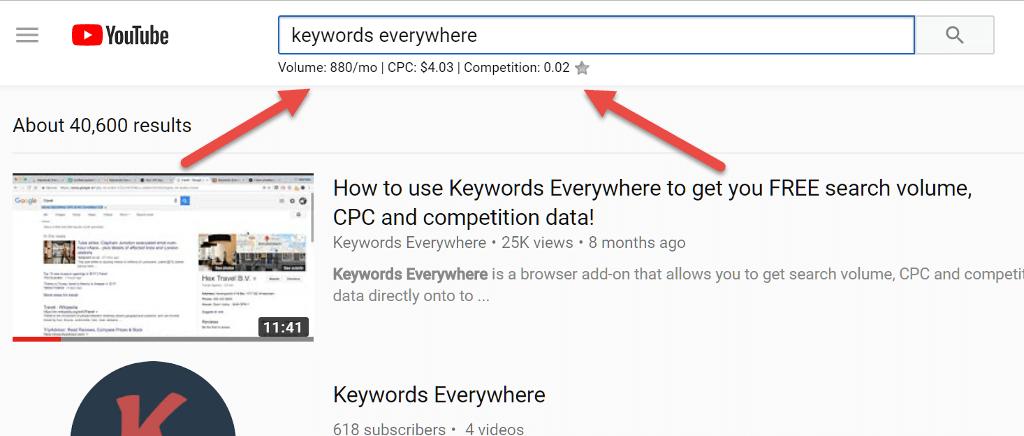 Keywords Everywhere extension free to use and requires a secret key to activate. The extension shows useful search volume and cost per click data on multiple websites. This tool saves you time and makes keyword searching easier than Google Keyword Planner tool.
5. Use Open Site Explorer by Moz
Moz's Open Site Explorer allows you to check important SEO related data for your website. The tool also provides information like top pages, linking domains, which pages are linked on your site, spam score and more.
Open Site Explorer provides essential metrics such as Spam Score which lets you filter out toxic backlinks for free.
6. Check for Broken Links
Broken links are bad for your website and hurt your SEO rankings. Use a free broken link checker plugin to find all the broken links and fix them yourself. Use an online broken link checker service such as Brokenlinkcheck to find out your broken links.
External broken link checker does not consume CPU power on your own server. Some WordPress plugins take too much resource to operate that often your website goes down. However, you still can use broken link checker plugins, and many prefer to use plugins instead of an external website.
The following Broken Link Checker plugin by Janis Elsts and Vladimir Prelovac is a great free plugin to find and fix broken links.
7. Use Grammarly and Hemingway Editor
Grammarly and Hemingway are two great services that help you to improve your writing. Grammarly helps to write grammatical error free English while also suggesting ways to improve readability of your content.
On the other hand, Hemingway helps to write concise contents. Hemingway provides a readability score that indicates how easy your content is to read.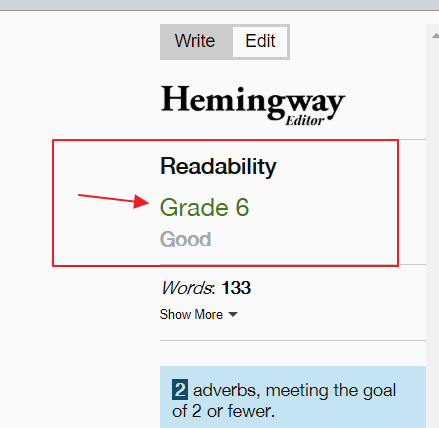 Leaving words like tautologies will help to create stronger and more direct sentences. People love when you talk directly with them. We covered some tips on the Best Digital Marketing Words to Attract Readers which conveys the same thing.
Tautologies are phrases that repeat the same information. They take unnecessary space and can distract your readers. Leaving tautologies out of your sentences help your readers to be focuses, simplifies sentences and helps to get your point faster
Wordy: In my honest opinion, I think that can be a problem.
Concise: In my opinion, that's a problem.
Wordy: The course had several necessary requirements which one has to take.
Concise: The course had several requirements.
Grammarly and Hemingway can make writing more comfortable for you.
8. Find Copied/Plagiarised Content
When you write high-quality content, there's always a risk that your content is being copied. This frequently happens to all quality contents. If you are not sure whether or not someone has copied your content, you can use a tool called Copyscape tool to find out.
Copyscape scans the whole web and checks whether there are similar pages on the internet. Copyscape bases everything on a percentage match. If someone is copying 75% of your content word for word, Copyscape will show that to you. There are some other alternatives for Copyscape too.
Although Google is smart and finds duplicate content fast, you should not let someone take credit for the material you wrote. You can report to DMCA after finding copied content.
9. Use Schema Markup
Using Schema.org markup is extremely important nowadays. Schema markup helps search engines to understand your content better.
For example, if you are writing a review then using the Review schema will help your content to get better ranks.
Most themes usually come with schema markup. You can check if your theme supports schema markup or not at Google Structure Data testing tool. If your theme does not support schema you can either install a separate Schema plugin or install the SEO Rankmath plugin.
Schema is a standalone schema markup plugin for WordPress. The plugin adds relevant Schema markups to your website in recommended JSON-LD format automatically to WordPress sites.
Schema
Rank Math SEO
10. Follow WPHive's SEO Guide While Writing a Content
On-page SEO is as important as off-page SEO. You need to know how to write great content and maintain SEO with that too. You have to balance.
The secret of great SEO is not overdoing it. Check our Ultimate WordPress SEO Guide [2023| 19+ WordPress SEO Tips to know how you can optimize your article for both the search engines and your readers.
We hope you have found the article helpful. Be sure to follow us at Facebook and Twitter for more quality contents to keep up with the latest SEO trends.
https://wphive.com/seo/best-wordpress-seo-plugins-and-tools/
Saif Hassan
Product Manager by passion & profession. Lead Product Manager at weDevs, former PM @ Poptin. Passionate about writing & tech. He's an advocate of Human-Centered Design and believes that websites and the tools used to build them should be well crafted, intuitive, and accessible. Cyclist. Reader. A WordPress ninja 🥷, HCI expert & a design thinker 💡

Subscribe To Our Newsletter