How to Increase Social Media Engagement Organically for Content Marketing (12+ Ways)

Social media has become an indispensable part of any business today to connect target audiences and promote their products and services. Yet, a common challenge most marketers face is that social media platforms continue to evolve their algorithms.
This ceaseless change in algorithms is resulting in a continuous decline in organic content reach. Paid promotions are the easiest way to counter this problem. However, depending solely on paid promotions can cause a huge financial pressure on your shoulders.
This is why social media marketers search for new ways to increase the organic reach of content. This article will explain to you several evergreen strategies on the topic. So, let's get into the discussion – how to increase social media engagement organically.
What is Organic Reach on Social Media?
Organic reach on social media refers to the number of social media users whom your posts reach without any paid promotion. This means you don't have to spend a single penny on organic reach. In the beginning, every social media platform allows huge organic reach.
But as time goes by, they start limiting the amount of organic reach. We experienced this on every popular platform like Facebook, Twitter, Instagram, and else.
Importance of Organic Social Media Engagement
Although organic social media reach has declined significantly over time, its importance has not diminished. Please take a quick look at some key points behind it.
a. Grow Brand Authenticity
Organic social media reach connects target audiences in a genuine and meaningful way. This helps create an authentic brand image, which is important for any business organization to uphold long-term relationships with customers.
Consistent branding and messaging is a key part of building trust and credibility. Work on defining your brand values and how you can communicate them effectively. "The more the audience knows about you, the more connected they feel to your brand," says Donald Chan, founder of IMPACT! social media agency in Singapore.
b. Cost-Effective
Organic social media engagement is undoubtedly a cost-effective strategy. Although paid promotions can create immediate engagement, organic reach can help you cover target audiences steadily but without spending money. All you have to invest is time and labor.
c. Reach Highly Targeted Audiences
Paid posting delivers content to a large number of target and non-target users. But organic reach results in content reaching highly targeted users who are already looking for the product or services and ready to convert.
d. Build a Sustainable Community
Organic social media engagement can be a viable way to build a sustainable community around a brand. By actively sharing valuable content and responding to comments, you can create a sense of bonding among the users, resulting in a strong community.
12+ Ways to Increase Social Media Engagement Organically
Hope you are convinced of the importance of the organic social media engagement strategies. We'll explain some of the best organic ways to increase social media engagement –
1. Optimize Your Social Media Profiles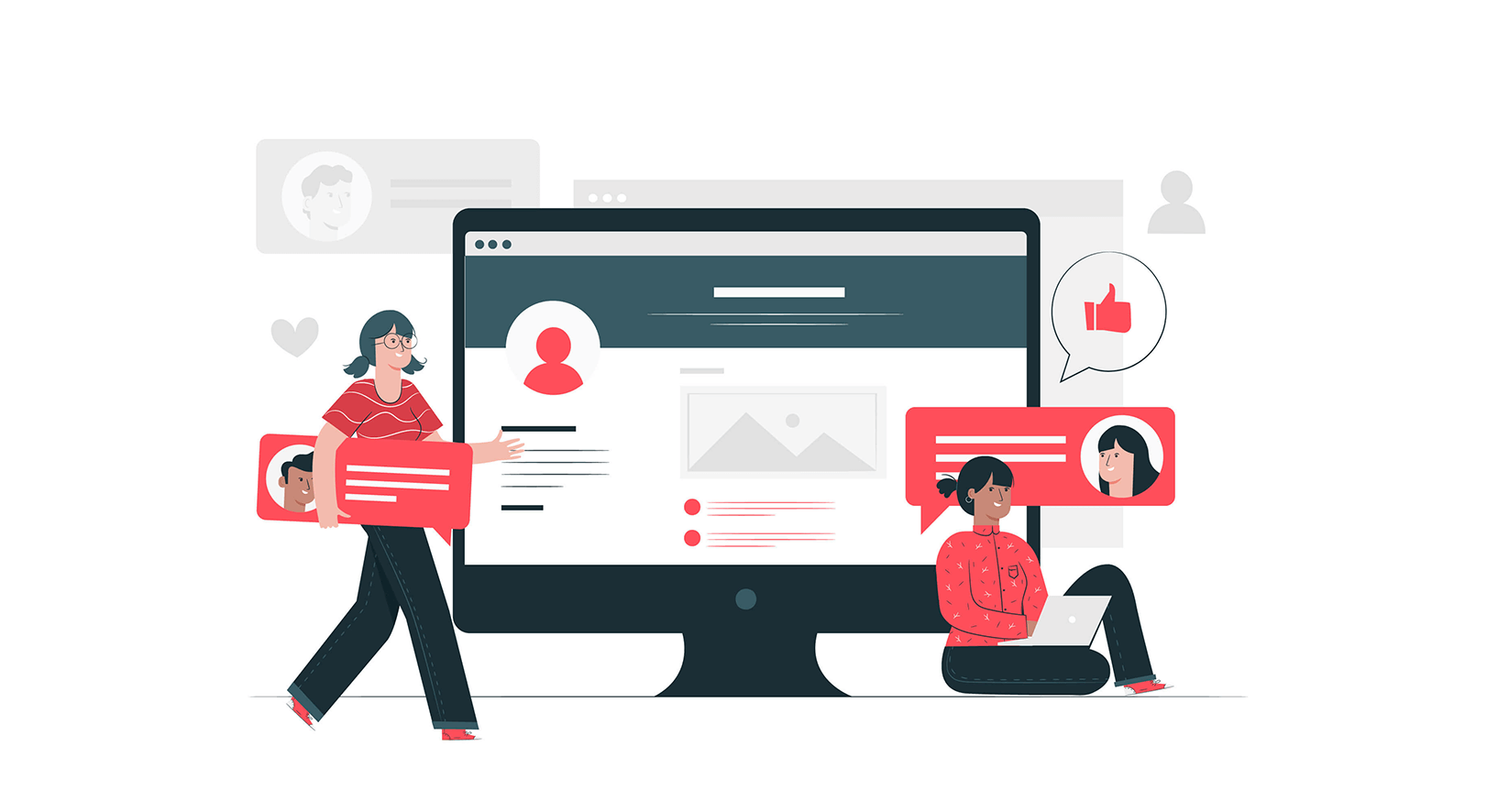 Optimizing social media profiles means enhancing and fine-tuning social media accounts to maximize their effectiveness in attracting more target audiences. So, you must optimize your social media profiles in such a way that it creates an immediate positive impression on their minds around your brands.
For better optimization, you need to implement strategic changes to various elements, like social bio, username, profile picture, brand logo, cover photo, keyword-rich description, and a link that directs users to your website. Keyword-rich descriptions will help users find your profile from the social media search results.
Remember, the first impression matters a lot. If the impression is positive, audiences and users will tend to have a long-lasting impression and get engaged with the social content.
2. Promote Your Profiles on Different Platforms
When thinking about social media, the first few names that hit our minds are Facebook, Twitter, and Instagram. In addition to these, there are hundreds of active social media platforms in the world which 15+ are popular enough globally with huge users.
So, instead of depending much on a few social media platforms, you must escalate your presence on other platforms as well. For example, some other popular social platforms are TikTok, Snapchat, Twitch, Quora, Reddit, Pinterest, Thread, VK, etc.
Each of these platforms has hundreds of millions of users. You may share the same post everywhere after a slight optimization to save time. But this will greatly increase the possibility of organically reaching your content to many users.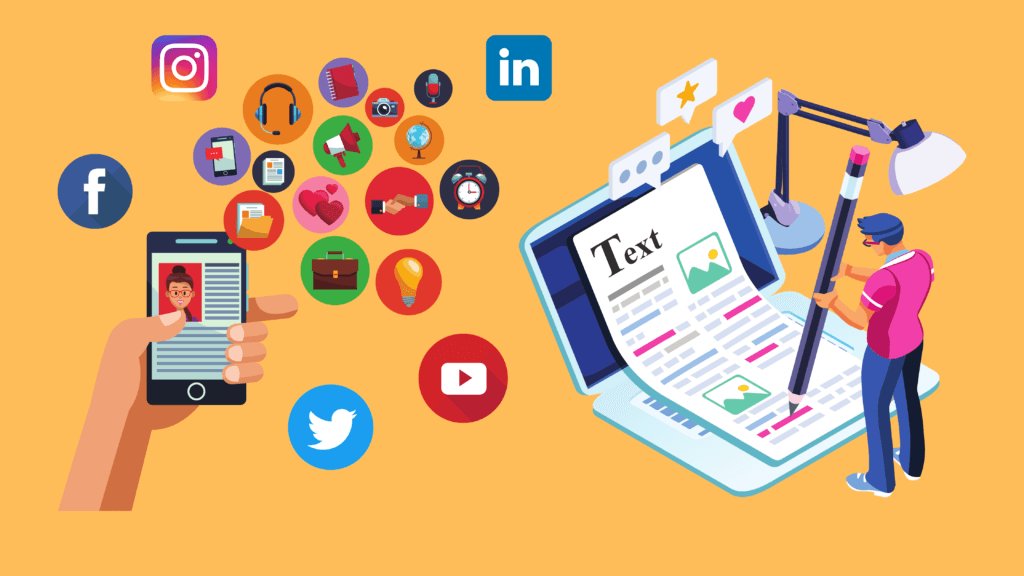 3. Know Your Audiences for Content Planning
Understanding your target audience is a must for effective content planning on social media. Once you know your audience well, it becomes easy to craft social content that successfully suits their needs, preferences, and interests.
While researching social users, focus on factors like age, gender, location, and interest to screen out exact target audiences. But if you already have a good number of active followers, use analytics to track down how you got them, which content engages them the most, and how to interact with trendy posts.
This will provide you with concrete insights into your target audience. These insights will help you a lot in creating month-long social media content plans. Check how to create an effective content marketing plan.
4. Perform a Competitor Analysis
Competitors are always your best teachers. Suppose you haven't been active on a particular social platform for 3/4 months. However, during this time, there have been many changes related to its structure and algorithm.
In this case, who should you follow to learn the updated strategies to grow organic social reach after coming back to the platform? Of course, your competitors. Although it's impossible to say how to do this analysis in a few words, below are the points you may follow to gather good insights.
Check their writing tone
How long or short they write posts
Keyword density in each post
Frequency of regular posting
Schedule of posting
Image, videos, GIFs, and other content
Accordingly, find out gaps that you can fill up in your strategies. SWOT is a wonderful tool to examine the strengths, weaknesses, opportunities, and threats of your competitors.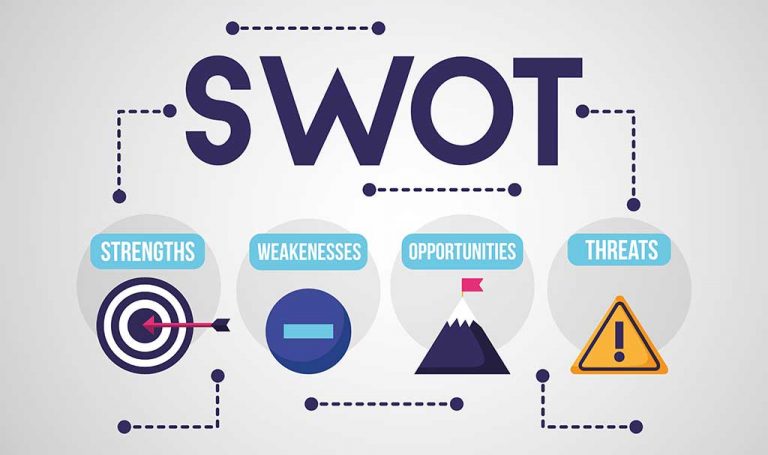 5. Post More Evergreen Content
Evergreen content refers to content that stays relevant and valuable to users over a period of time. This type of content remains useful and continues to attract audiences over a period of time. There are numerous other benefits of evergreen content.
Search engines often love to show this type of content on top of SERPs. You can repurpose them after every few days or months, which can save you time and effort. While repurposing, you can add videos, infographics, or podcasts to make them more valuable.
So, how to create evergreen content? Focus on topics whose appeal isn't limited to any trend or time. Add valuable content and information. Address common pain points of users. Optimize the content with proper keywords for search engines.
6. Focus More on Videos and Live Streaming
According to numerous online research and blog posts, videos and podcasts tend to have more organic reach than plain text-based posts. Creating high-graphical video content is both costly and time-consuming at the same time.
So, what you can do is go to live streaming. You may arrange online webinars or showcase your products and services with live streaming. It will allow you to deliver your product and service information to a large audience base in real-time.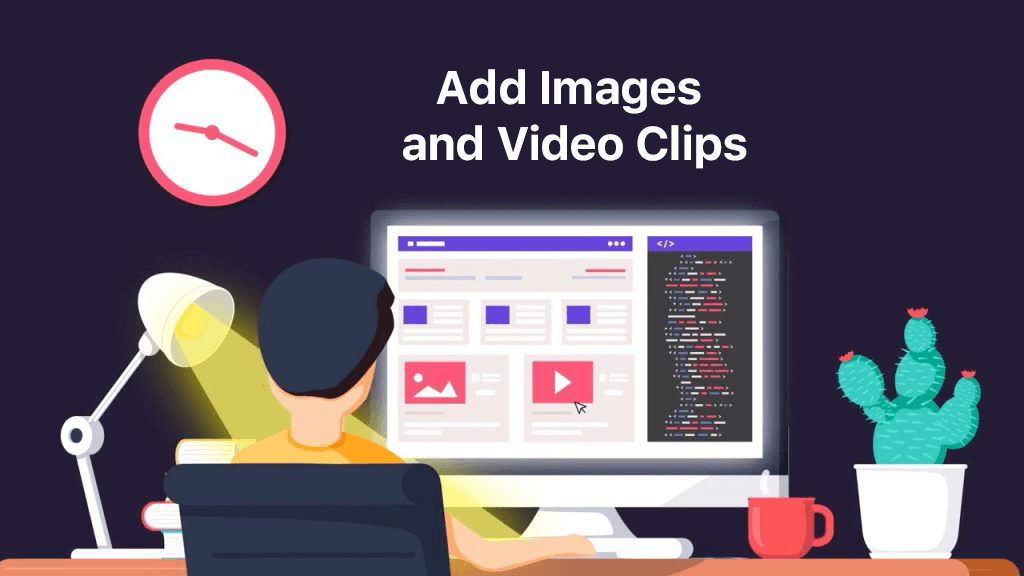 Other users can also watch the video anytime they want after the streaming ends. You can also share the same video on other social media platforms as well for more reach.
7. Post During Non-Peak Hours
Most people still have a misconception that you should post when everyone is online. But if your social accounts are very new and don't have many active followers, posting during peak hours can through your cyclone of other posts.
Your posts are less likely to be seen during the noise. If you are new, better to post when your competitors aren't posting. This will help your audiences see your posts with time and focus, even if the number is small.
Now, the non-peak hours actually depend on the geography of your target audiences. For example, non-peak hours for the USA market are between 1-3(pm) on Thursday and Friday.
8. Create a Consistent Posting Schedule
Following a regular schedule will help your audiences know when to expect the next post. Suppose your account went viral for any reason. You'll surely get some followers regularly checking your profile at a particular time to see new posts.
If you miss posting on time, followers will be disheartened. Plus, social media algorithms prioritize those accounts publishing posts on a regular schedule. This improves brand awareness, resulting in engagement and interaction.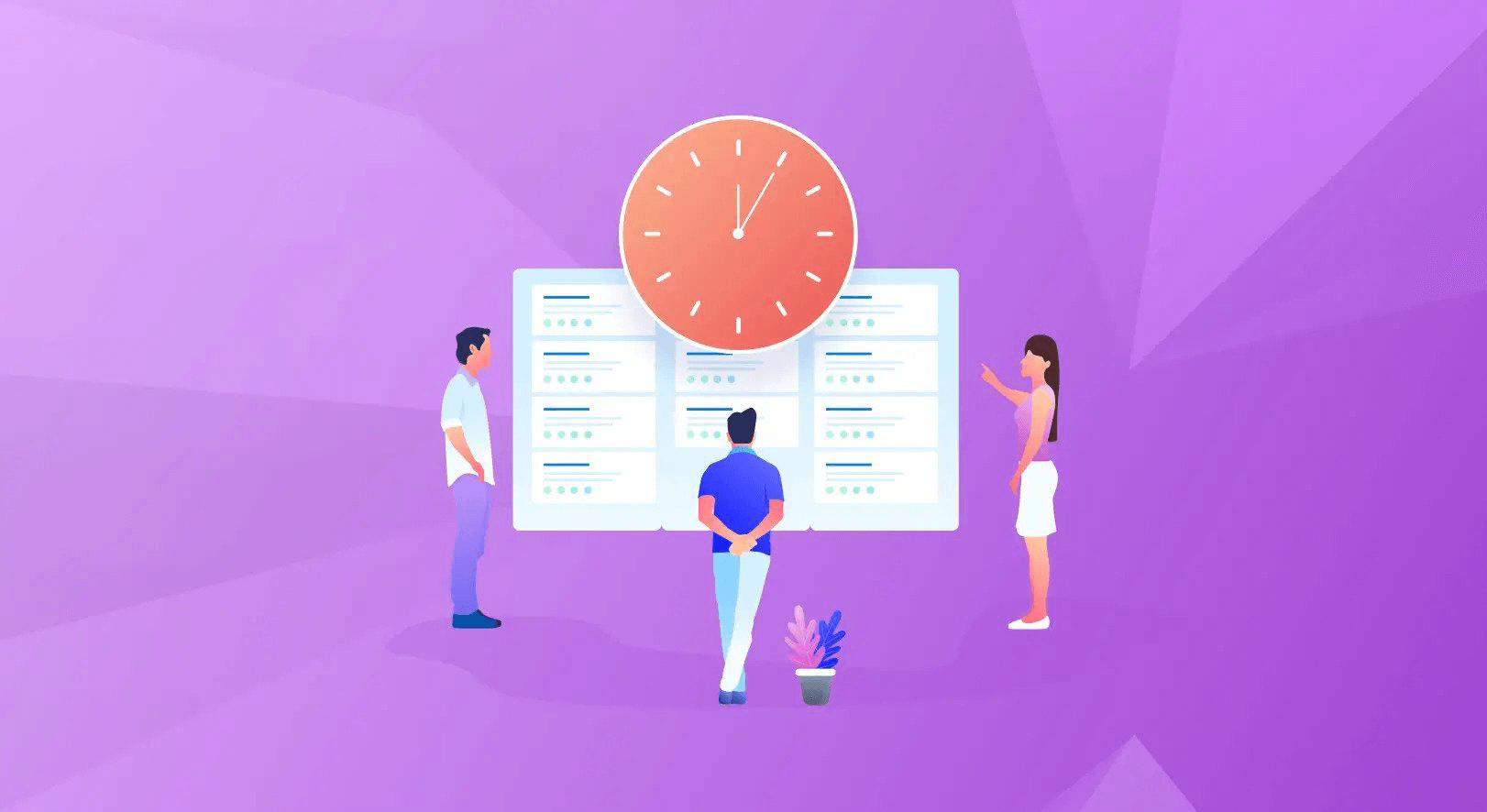 So, how to decide your schedule? If you already have a large number of followers, you can post anytime during both peak and non-peak hours. But if your account is new, post initially in non-peak hours following the same time.
9. Don't Post with Links Only
Links are basically added to social posts with the aim of converting audiences. But social platforms want you to boost posts and generate conversions from there. So, the organic reach of linked posts is low by default.
To counter this problem, you should accompany links with content, like informative texts, captions, videos, images, and GIFs. While adding images or videos, add highly engaging visuals. Social platforms love to promote visual content that is graphically highly engaging.
10. Balance between Promotional and Useful Content
Content is of various types, like transactional, guide, and educational. If you keep publishing the same type of content, social platforms may throw you into a particular category, limiting your posts' reach to wider audiences.
This will cause you a great waste of time and money. So, you must make a proper balance between all the content types. 80/20 is a proven ratio followed by many enterprises, where 80% is non-commercial, and 20% is commercial content.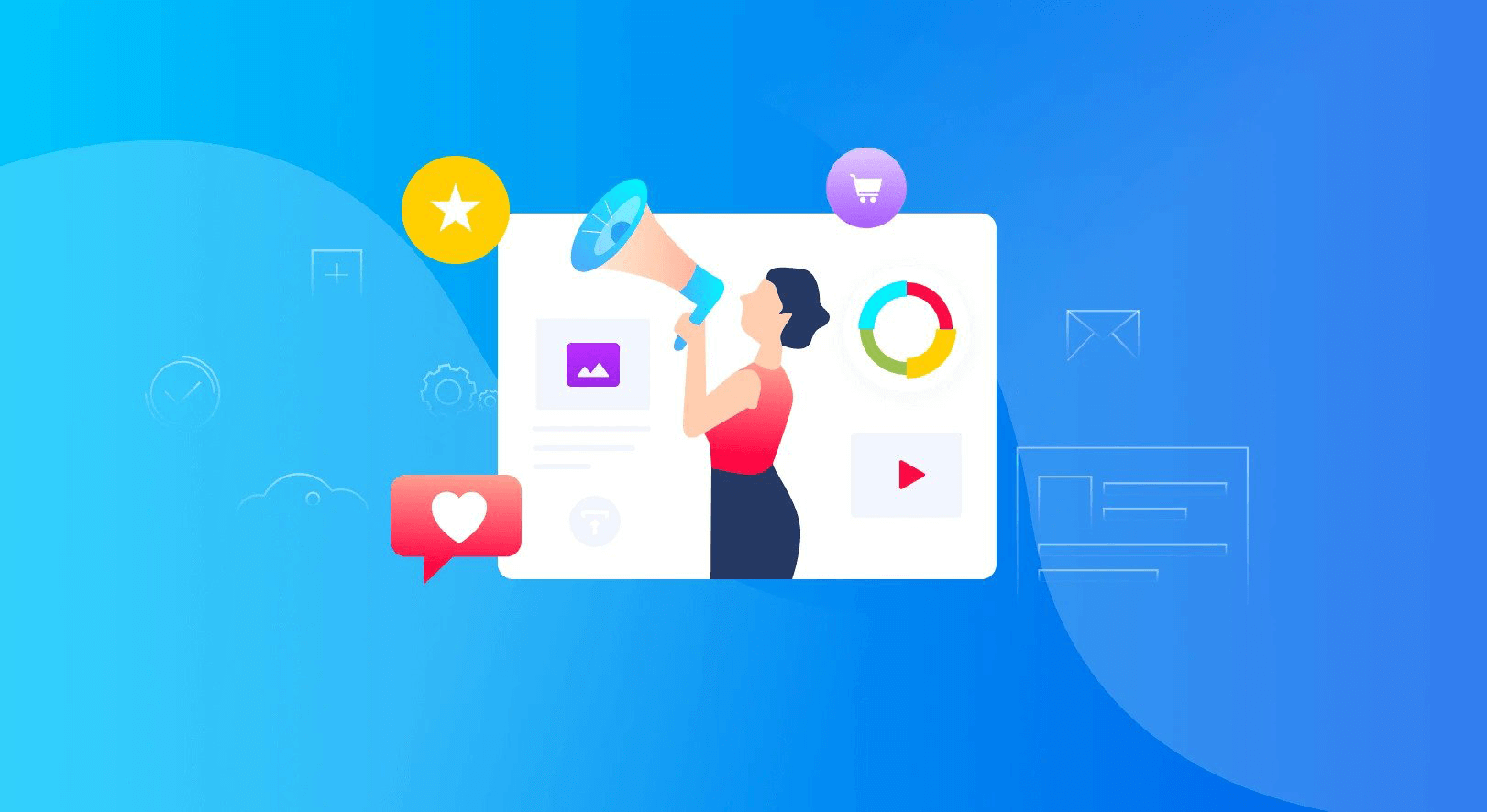 In addition, while sharing promotional content, try to add a storytelling flavor around it. Explain how the product or service can reach valuable benefits to the users.
11. Collaborate with Influencers
Influencers are the people who have a significant number of followers and a fan base on social platforms. According to a popular recent survey, 36% of respondents said influencers' posts have convinced them a lot to try new products.
46% of respondents have purchased products promoted by influencers. You'll find tons of similar statistics online. There are several things you need to consider when looking to collaborate with influencers.
Identify influencers aligning with your target market.
Check their success rate by evaluating their previous post-performances
Use intuitive sense to understand their authority level
Help them with creative ideas in content crafting
Hope these will help you find ideal influencers to grow your content reach.
12. Use Hashtags Effectively
Hashtags are words or phrases preceded by the character '#'. For example, #WordPress, #Plugins, #Themes, #WPPlugins, etc. Hashtags create clickable links that take users to the topics, discussions, and events using the same hashtags.
They are used on every social platform today to grow organic reach. However, the indiscriminate use of hashtags cannot be beneficial. Try to balance between popular and new hashtags. Popular refers to the hashtags that many users already follow.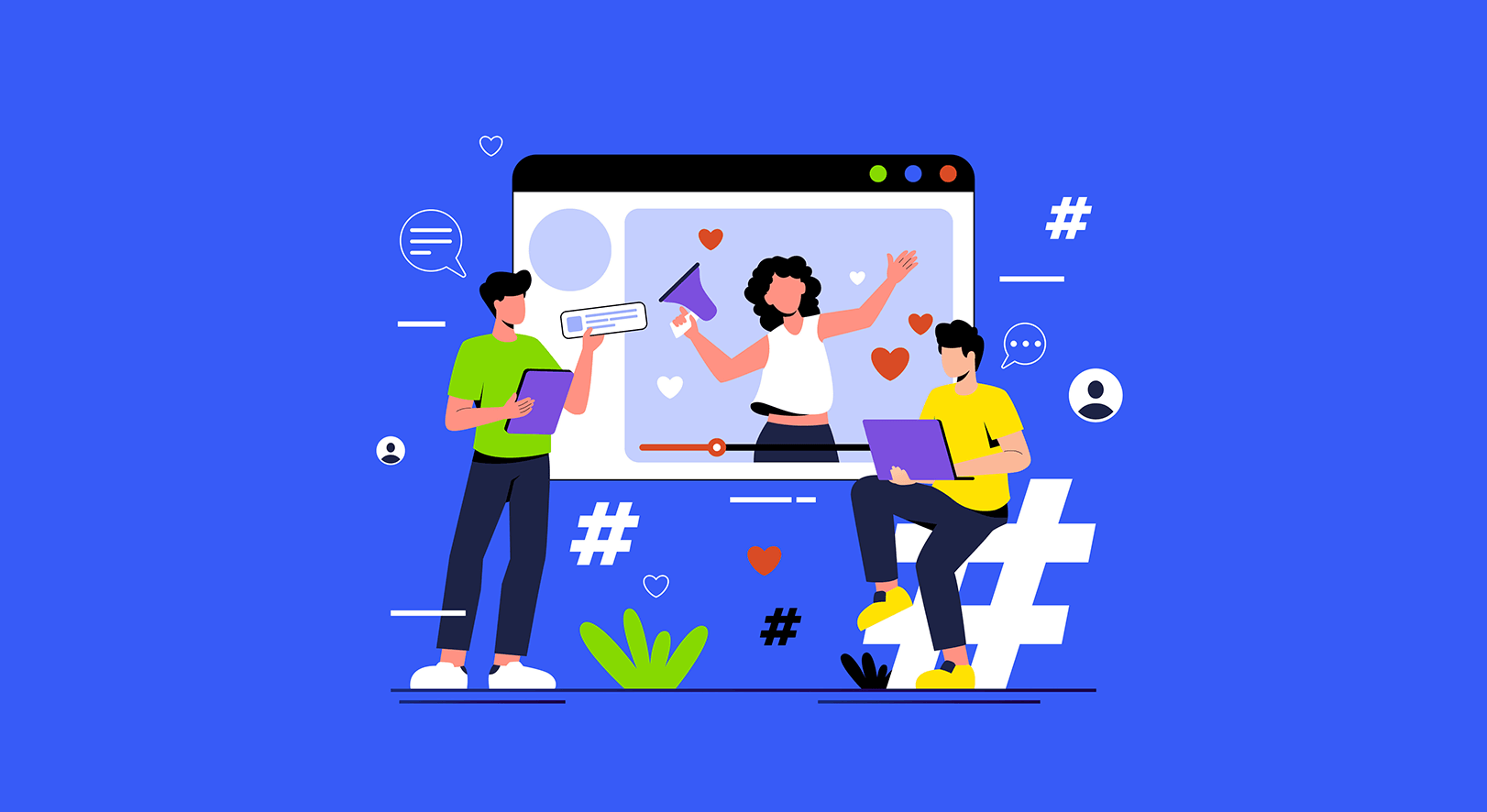 New hashtags refer to those with no followers now. If your business is a new brand, it will have no followers at the beginning. But the branded new hashtags will bring you followers, although steadily.
13. Create Contests for Higher Engagement
Contests are a proven way to boost engagement and excitement among old and new followers overnight. It can bring you many users as well who aren't your followers yet. However, contests are arranged with different purposes in mind, like brand awareness, sales, giveaways, get-togethers, etc.
Of course, organizing content will cost more or less money. This is why you should decide on a purpose in advance so the investment is worth your money. You must define the rules and guidance for people to join the program.
And care should be taken to ensure that the contest doesn't delay you have announced the date and time. Otherwise, a negative impression will be created on your brand. Check how to run an engaging giveaway campaign.
FAQ on How to Increase Social Media Engagement Organically for Content Marketing

We are now close to the end of today's blog post. But before ending, we want to answer some common questions usually found on Google and popular social platforms on today's topic. Keep reading.
What elements make social media engagement successful?
1. Value added content
2. Engaging visual graphics
3. Eye-hooking caption
4. Timely posting
5. Relevant emojis and stickers
6. Hashtags
Which social media platforms are best for organic reach?
Instagram, Pinterest, LinkedIn, Twitter, TikTok, and Snapchat are comparatively better than other platforms for organic reach.
Is it possible to grow brand awareness on social media only through organic posts?
Yes, growing brand awareness on social media is possible only through organic posts. But this will take you lots of time, maybe months to years, depending on your post frequency. So, if you have any urgency to generate sales overnight, you must depend on paid promotion as well alongside organic posts.
What are the best URL shorteners to create posts for Twitter?
The best URL shorteners to shorten links to create posts for Twitter are Bitly, Rebrandly, TinyURL, BL.INK, URL Shortener by Zapier, and Short.io.
Is it good to boost a previously published organic post for better engagement?
Yes, you can boost any of your previously published organic posts for better engagement. Actually, this is one of the best approaches as well. If posts that have already made good engagements are boosted later on can perform greatly.
To Sum Up!
There is no way to avoid social media today. Whether you implement pull or push marketing strategies, your business must have a presence on social media. There are many customers today who tend to check the presence of any product or brand online after they know about it, even offline.
So, no matter what stage your business is right now, you must learn the organic social media posting strategies today or tomorrow. Hope this article has helped you a lot in this regard. Please share your feedback in the comment box below if you benefit from this write-up.
https://wphive.com/seo/how-to-increase-social-media-engagement-organically/
Fuad Al Azad
Fuad Al Azad is a creative writer who loves to blog on everything in between tech, marketing, and eCommerce. Alongside, he is an admirer of fact, fiction, and philosophy.

Subscribe To Our Newsletter