How to Create a Content Marketing Plan for 2023(9+ Ideas)

Content marketers from all around the world have been using content marketing as their main weapon to reach audiences and eventually profits. If you are failing to reach your audiences through your content marketing strategy, then it's time to restructure your plan.
And, to help you to create a perfect content marketing plan, today, here we are with our 9 steps proven hacks that we have designed with our years of experience.
So, if you're struggling with your plan or you don't even have one yet, keep reading this article to get your job done. Let's get started right away!
Why Content Marketing Planning is Important


Your content marketing success solely depends on how you plan your content marketing strategy. If you can't be able to create, manage, and execute a content marketing plan, your company growth rate will be at stake.
Research from SEMrush shows that having a bulletproof content marketing plan can help you to get;
97% more backlinks
434% more indexed pages on search engines
55% more traffic
5x more leads
13x ROI
It's also proved that a successful content marketing campaign can generate more revenue than paid marketing.
A solid content marketing strategy can generate three times more leads than paid advertising

Julia McCoy
So, we can say that content marketing planning is undeniable if you're serious about your business.
How to Create a Content Marketing Plan (9 Proven Hacks)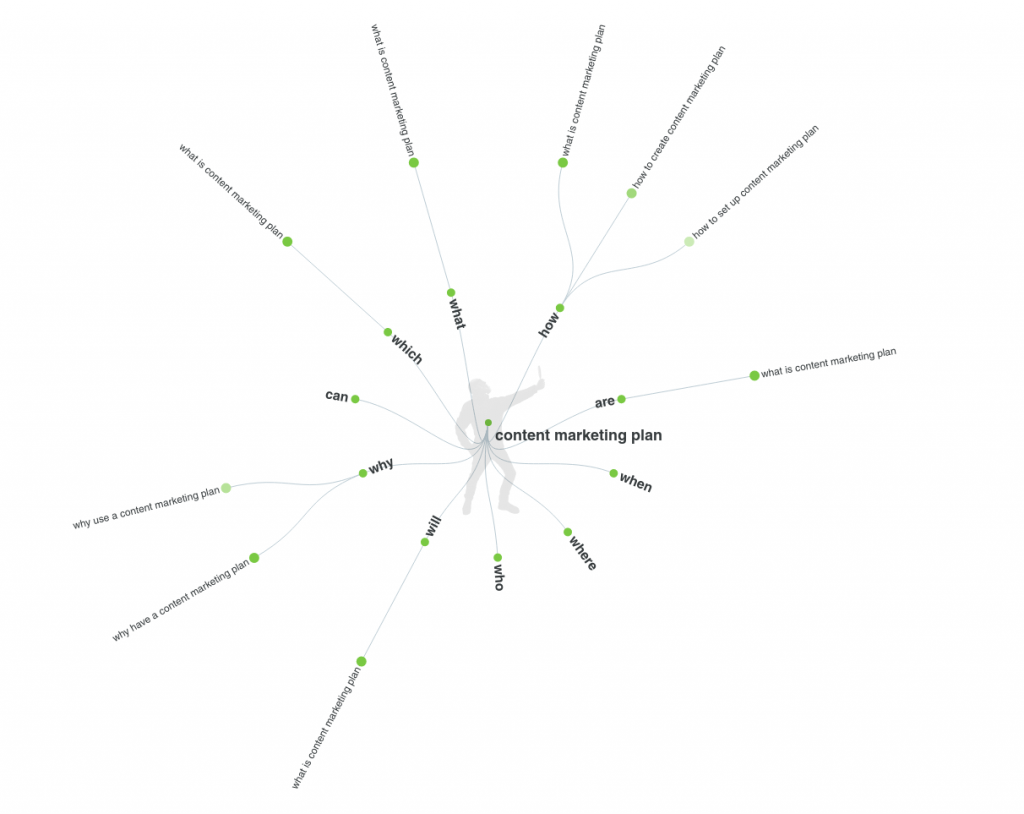 It's true that the content marketing industry has become fiercer than ever before and this competition is not gonna be easier soon. So, you need to follow a proven content marketing strategy to keep fighting with your competitors. Here is our content marketing plan to help you out of this situation;
This is the plan that we have been following for years while creating a content marketing plan for our sites.
Step 01 – Set Your Content Goal that Conveys Your Business Purpose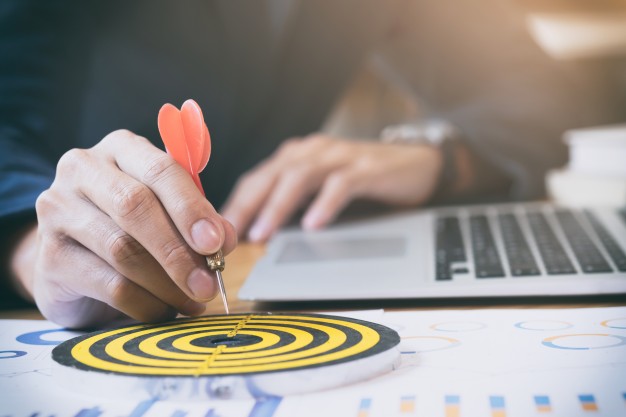 You might be wondering what could be a content goal other than dragging visitors to your site. Yeah, that's our ultimate goal. However, there are some more options to focus on. Like,
Brand awareness
Lead generation
Build relationship
Improve customer experience
High conversion rate
Your content marketing plan should be created according to your content goal. For instance, if you want to monetize your blog, then an approach for lead generation won't be working here. Whatever goal you have, you need to set that goal properly.
Step 02 – Study Your Audience to Know Their Urgency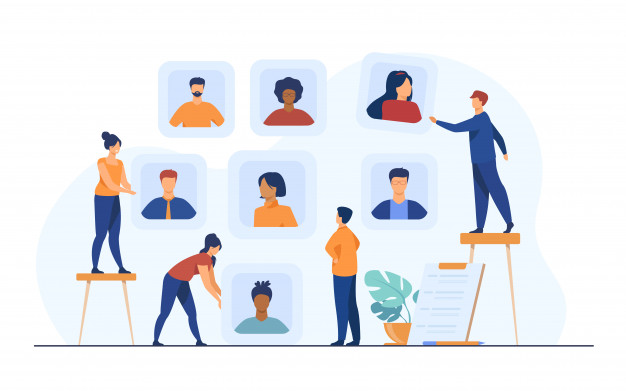 If there is any secret behind the success of a content marketing plan, then it is the audience study for sure. You can't expect a fruitful content marketing plan unless you know exactly who you're targeting with your content.
Do research your audience and find out what type of content they are liking most and what type of problems your content can solve for them.
For researching your audience you can use Google Analytics on your site. It will help you to find out who your audiences are, where they are coming from, their activities on your site, how long they are staying, and many more things.
After having this extensive data on your customers, you should be able to find out your customer persona so that you can create the content that they are craving.
Check exclusive WordPress deals and discounts on renowned plugins and themes.
Step 03 – Research Your Top-Matched Keyword that Aligns with Your Niche
When you're on content marketing planning, then you must have a chosen niche to publish your article, right?
If so, now your task is to find out the top keywords with a healthy search volume that will perfectly match your niche. Suppose you're running a soccer site, publishing blogs on rugby will not be a good practice.
And, you don't want to rely exclusively on a single keyword. To help Google understand your content, mix in related keywords.
To find out your top-matched keywords, you can have a growth hack session or brainstorming session with your team on a chosen day per week or month. It will help you to find out contemporary keywords along with topics.
Related Blog: Top 10 Tools for Finding Long-Tail Keywords in 2023
Step 04 – Conduct a Content Audit on Your Site to Know the Current Position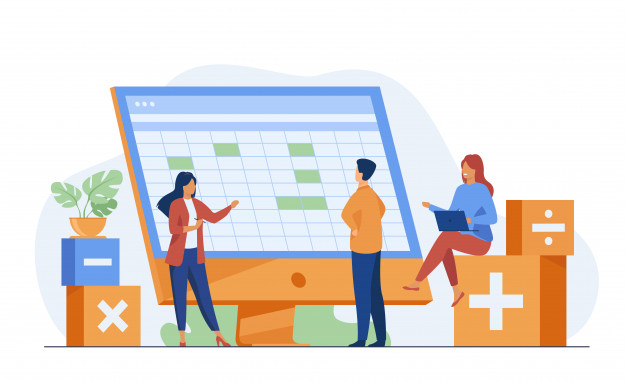 If your site isn't a newborn and you have already published some blogs, then you must audit your own blogs to learn how they are performing. It will help you to determine which types and styles of blogs you should focus on.
Make such a category list that should reflect your top and low-performing blogs, ranked and unranked keywords, top and low conversion blogs, impression and bounce rate, average time on blogs, and such kind of information so that you can identify either a track to choose or leave.
Apart from these, your content audit should also carry the output of how your visitors feel about the content you're currently producing and how you can address their problems with your content.
This information will help you to understand your readers' and subscribers' priorities to create a successful content marketing plan.
Step 05 – Keep an Eye on Your Competitors to Track What's They're up to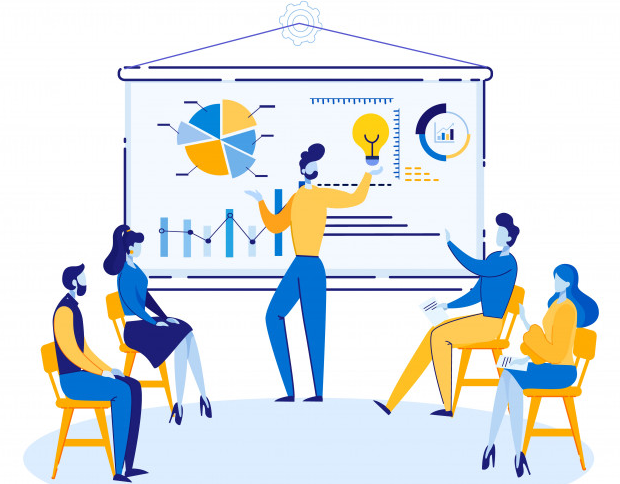 Competitor analysis has always been a proven way to create and execute a content marketing plan successfully.
Let's face the bitter truth! You can't be the master of all things as it's quite impossible to follow and cover all the trends of the WordPress industry. Moreover, it's an ever-changing industry.
Following your top competitors and analyzing them can be a solution to get rid of this scenario. Try to track what kind of content they are producing and how they are marketing that content.
Spying on your competitors will let you become just as good at content marketing plans as they are. Soon, with time, practice, and patience, you can surpass them in the race.
Step 06 – Create Top-Notch Contents that will be Referred to as Resource
This is the point where you can't compromise with quality. Okay, be honest! The marketing plan that we're talking about can be followed by anyone. Literally, anyone can make a marketing plan according to their niche.
But producing quality content following the plan makes the difference between a noob and an expert.
So, never compromise the quality of your content to get the ball in your court. When you're creating content, make sure you have a clear idea of what problem your content will be solving for your audience and what makes your content unique. That's the way you can create top-notch content.
Step 07 – Make a Content Publishing Calendar to Keep Consistency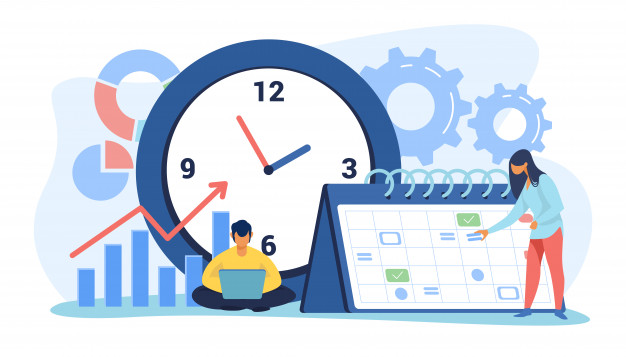 Consistency matters more than frequency! Yep, you have heard it right.
Let's assume, you have published a top-quality blog that earned a good ranking in search engine results. Then you have taken an eternity to publish another blog. What might be happened? Well, your readers will leave your site and there is less chance to get back on your site again. Apart from it, Google will mark your site as deceptive.
So, you must publish blogs following a calendar. Like, if you publish two blogs per week, then fix two separate days per week to publish that blogs. And, try to follow the same schedule to publish blogs continuously.
60% of marketers create at least one piece of content each day

eMarketer
You can maintain a newsletter to send your published blogs to your readers so that they won't miss your blogs and realize when they suppose to get your new blogs every week.
Step 08 – Set Content Promotional Plans to Outreach Your Audience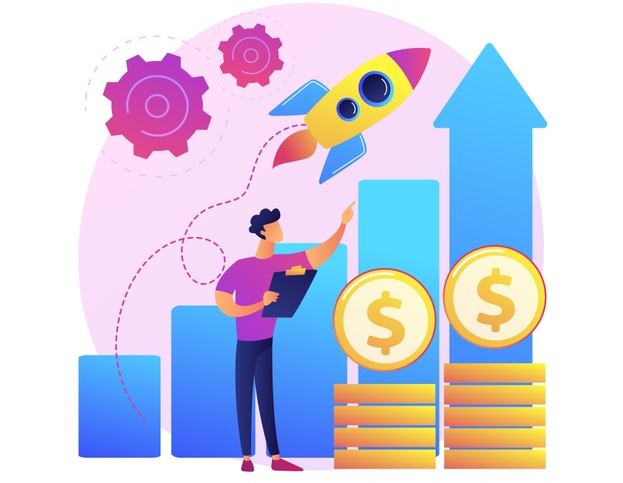 You won't get satisfying organic traffic unless you are an established and renowned marketer. Having said that everyone follows a content promotional plan though they are already managed to establish themselves as market influencers like Seth Godin and Neil Patel.
So as a startup and small company you must follow a content promotional plan. Your content promotional plan should consist of the following things;
Guest Posting: Allow guest posts in your niche on your site and make guest posting to other's sites for creating your brand awareness.
Link Building: Build powerful links in your keywords to grow more audiences on your site.
Use Social Channels: Create and manage your company's social channels to share your blogs regularly there. You should not only be using Facebook but you should also be using Twitter, Linkedin, Pinterest, and YouTube to promote your articles.
The most common content marketing delivery mechanism is social media, used by 87% of marketers

CMI
Email Marketing: It's considered the easiest and cheapest way to promote content. Follow the right way to promote your blogs using the email marketing strategy.
Forums: Forums like Quora is a great place to promote your blogs.
Paid Marketing: Lat, but definitely not least, you can use the paid marketing strategy to promote your articles.
Step 09 – Measure Your Content Performance to Find out Where to Improve


Content marketing is valueless unless you monitor its progress of it. Let's assume, you have just finished your content marketing campaign. After finishing the campaign, you are ready to start another campaign without checking the output of the previous campaign.
So, where are your insights? How do you know whether your campaign was successful or not? Do you even have any idea where to improve next time? How do you identify what type of content you should create?
To measure your content marketing progress, you need to set some metrics like page views, unique visitors, average time on page, ROI, bounce rate, engagements, and some other things.
Measure your content performance and identify where to improve next time.
Related Post: 15+ Content Marketing Metrics to Measure Your Content Performance
Bonus: Content Marketing Types for Beginners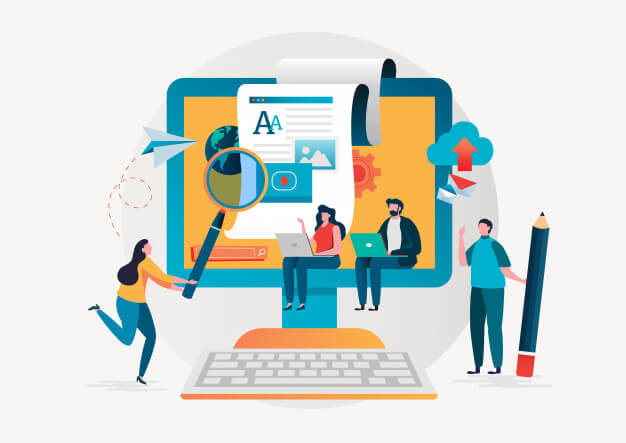 For a startup owner or blogger, there are quite a few ways for content marketing. You can offer these 6 types of content marketing for your readers.
01 – Blog Post
Publishing blog posts is a common way for content marketing. Try to create niche-based blog posts that will cover every related keyword of your niche and solve the problem of your readers. SEO-optimized blogs will also help you to get the top search engine results.
02 – eBook
eBooks are written for lead generation. You can offer well-written eBooks to your readers if they sign up for your site. After signing up to your site, they will be able to download that eBook and keep it for later use. eBooks are typically longer, more in-depth, and published less frequently than blog posts, which are written to attract visitors to a website.
03 – Infographic
An image can say thousands of words. So, you can realize the power of an image or infographic. And, the human brain loves to remember images longer than words. Moreover, data can be represented in a more appealing way in an infographic.
It's a great content format to use if you're trying to share a lot of data in a way that is clear and easy to understand.
04 – Video
Hubspot claims that videos are 40x more likely to get shared on social media than any other type of content. It's true, indeed! You can easily attract your visitors' attention with videos though it takes a bit more time to create a video. But investing time in creating videos is worth, it is proved.
Fitness got a 60% returning customer rate with video content marketing.
You can take this video as a source of inspiration to create videos for your content.
05 – Podcast
Let's accept the reality. Not everyone is interested in or has time to read your blogs. Having said that you can take an alternative way to engage them with your brand.
Podcasting is a proven alternative way to do that job. Invite interesting and renowned people to interview so that your listener enjoy your podcasts. Surprisingly, the number of podcast listeners is going crazy day by day.
06 – Success Story
A success story is how your users solve their problems using your products or following your blogs. Success stories can take the form of a blog post, ebook, podcast, and even an infographic.
It's a proven way to touch the reader's feelings. Before publishing a success story, take your user's consent for whom you want to highlight. And, if possible take testimony from that user.
Also Read: 9 Effective eCommerce Marketing Strategies to Multiply Your Online Sales
Create Your Content Marketing Plan Now and Start Growing Fast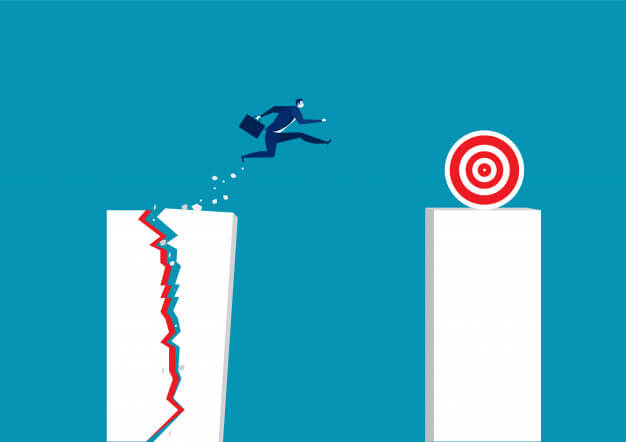 After reading this article, you must have realized that content marketing planning is not a daunting task. Even you can do it properly as a beginner if you follow a strategic way.
And remember, it's not an overnight task. Getting success in content marketing may take some more time than others. So, stick to your plan and keep working hard unless you get the ball on your court.
Now, if you already have a content marketing plan, let us know which strategy you're following.
https://wphive.com/articles/how-to-create-a-content-marketing-plan/
Shams Sumon
Shams is a content writer with a passion for making WordPress topics easy to understand for everyone through conversational and storytelling approaches. With a background in the WordPress industry since 2019, he has developed a knack for breaking down complex technical concepts into digestible bites. When he's not crafting engaging content, Shams can be found watching football matches, catching up on the latest movies, or exploring new destinations to rejuvenate himself.

Subscribe To Our Newsletter