How to Create Custom Form in WordPress- Beginners Guide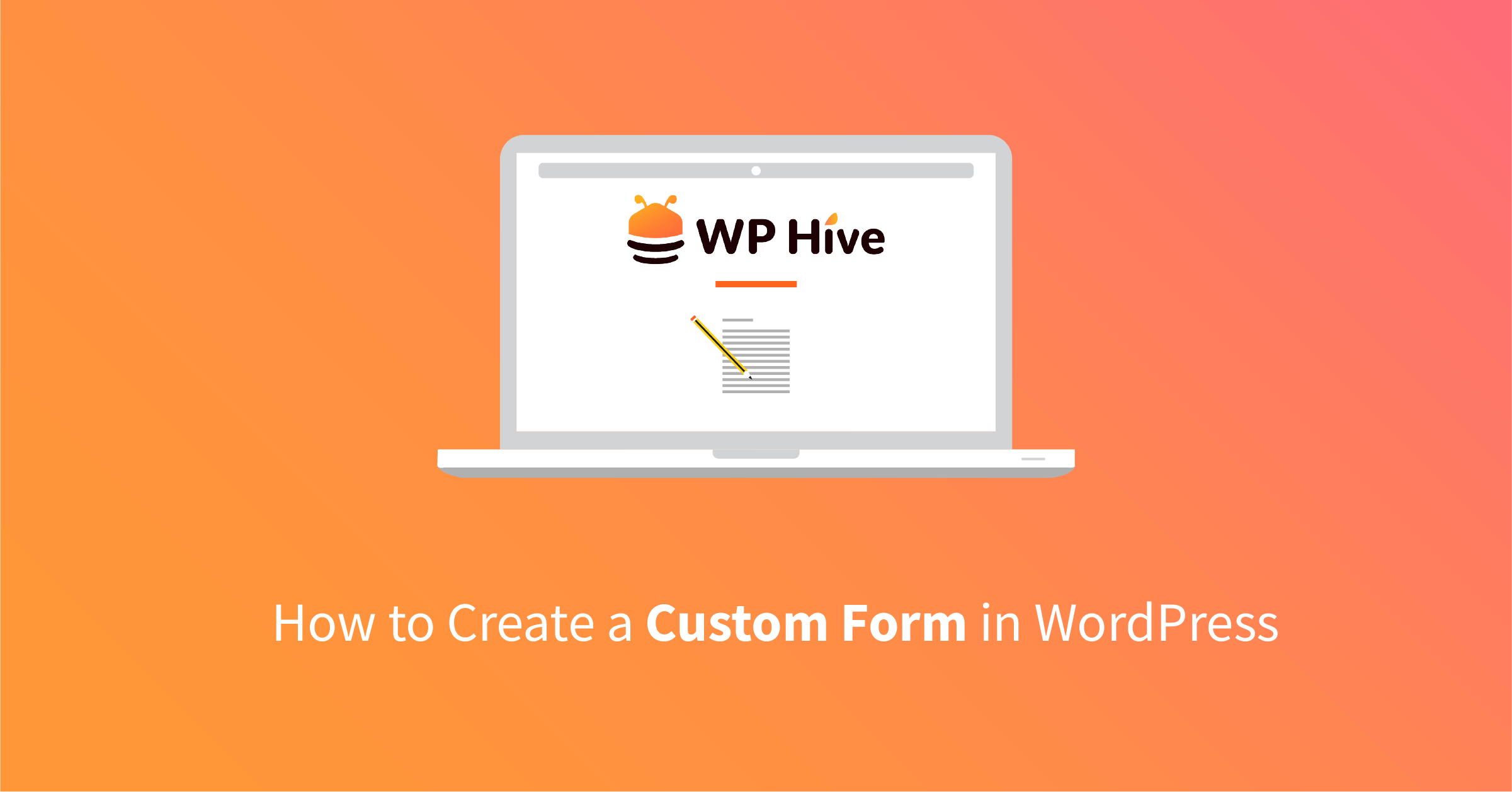 Do you want to create custom forms in WordPress? Looking for a WordPress form builder plugin? Are you Googling on 'how to create custom form in WordPress? Well, the WPHive team is happy to help you in this regard. Keep on reading!
How to Create Custom Form in WordPress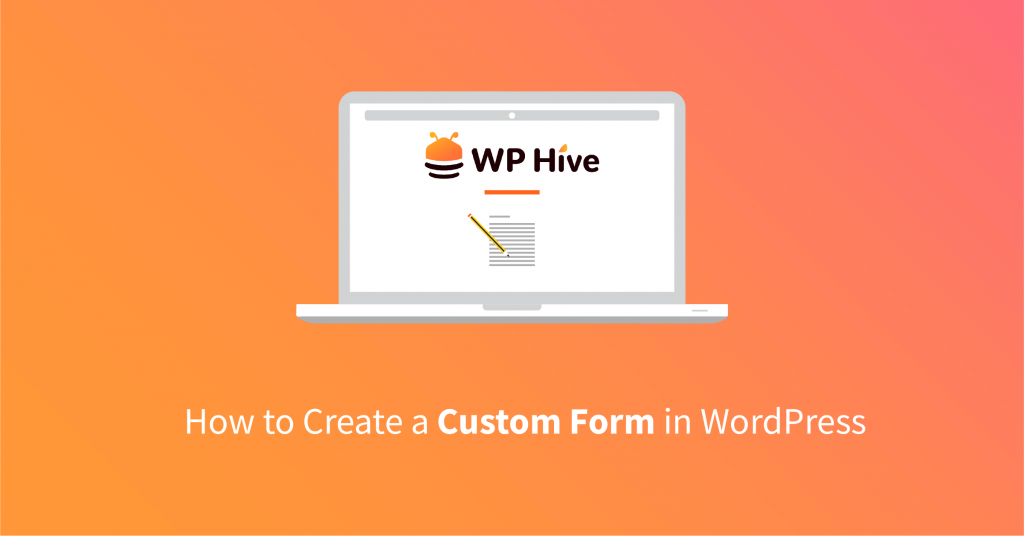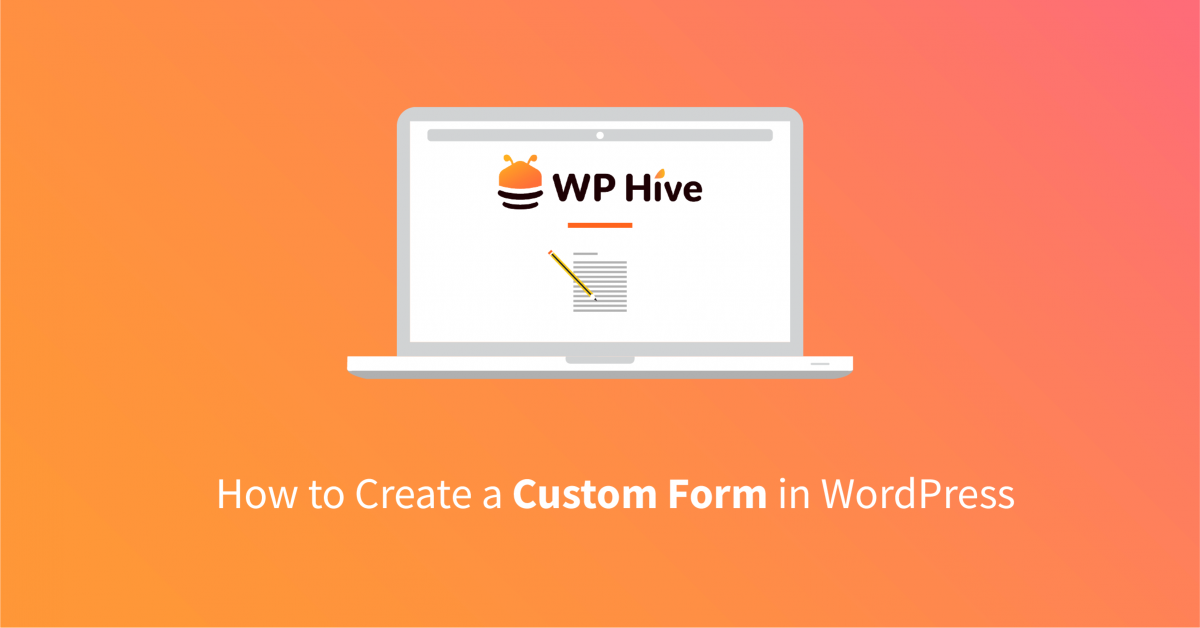 Creating forms in WordPress is easy. All you have to do is to add a plugin that fits your purpose the most. You can use this form as a Contact Form in WordPress website.
What are the Plugins That You Can Use to Create Custom Form in WordPress
Many plugins can help you to create WordPress forms. Some of them are:
WP Forms
Gravity Forms
Formidable Forms
Ninja Forms
weForms
Contact Form 7
[For this tutorial we are going to use weForms to create forms. You can use weForms as regular purpose form or as a contact form for WordPress. We think weForms is a cleanly coded plugin with impressive speed. Hence, we are choosing weForms]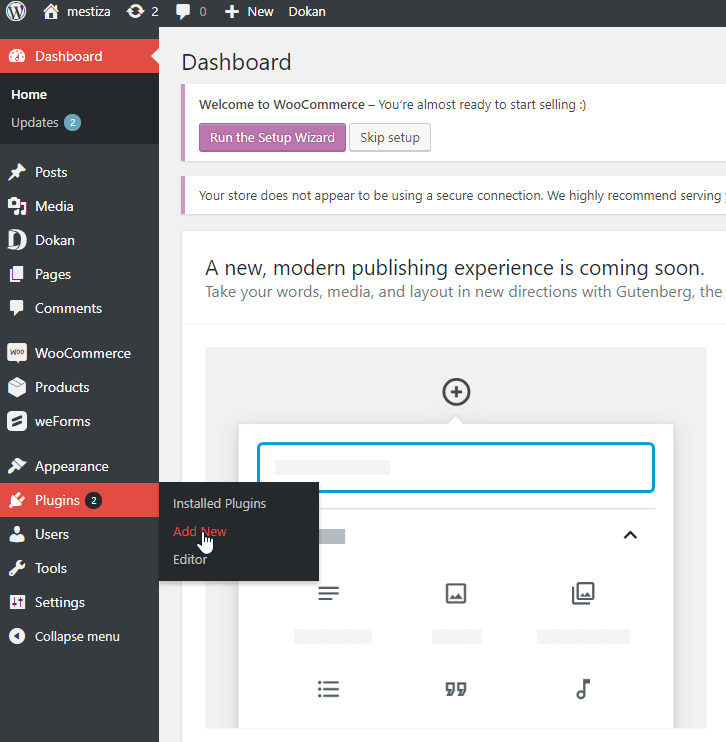 Can you create Custom forms WordPress Without Plugin
Can I create a custom form without a plugin?
Most people ask this question both outside and inside of WordPress community. The answer is "Yes, you can". But, the question is, "Is it feasible to create your form without a plugin? The answer will always be NO.
Why reinvent the wheel when it is not necessary?
WordPress tries to reach all people alike, even those who do not know at all about coding. When you are creating your own form, you must know WordPress functions, HTML, CSS, and PHP. For most people, creating a form without a plugin will not be a good option.

How to Create Custom Form in WordPress with weForms
You have to log in to your Dashboard. Then go to the weForms section. After going to weForms, click on add new. Then you can user their drag and drop feature to design your form. After designing click the save button on right side.

After saving the form go to the all forms section again. You will see a column for "shortcodes". Copy your shortcode.
Go to the page where you want to use that form. Then paste the shortcode in that page. It's that easy!
You can visit the page now and see your form live in action. We can also see the submitted entries for the form from weForms>>Entries
You can create unlimited forms like this using weForms. You can see your entries and customize other fields too.
Wrapping Up on WordPress Custom FORMS
There are many plugins available to create a custom form in WordPress. Plugins like Gravity Forms, WP Forms, Formidable Forms have thousands of dedicated users too. All of them are quite easy to use and have their own advantage. You don't have to settle for weForms. Keep experimenting with different plugins until you find your favorite one.
There's no limit on learning! Keep experimenting! Keep exploring. Follow our WordPress tutorials for more awesome tutorials.

https://wphive.com/tutorials/how-to-create-custom-form-in-wordpress/
Saif Hassan
Product Manager by passion & profession. Lead Product Manager at weDevs, former PM @ Poptin. Passionate about writing & tech. He's an advocate of Human-Centered Design and believes that websites and the tools used to build them should be well crafted, intuitive, and accessible. Cyclist. Reader. A WordPress ninja 🥷, HCI expert & a design thinker 💡

Subscribe To Our Newsletter