10 Best Free SEO Tools for WordPress to Beat Your Competitors

If you can't reach your target audience through your amazing content, all of your hard work will go in vain. So, what's the process to reach your target audience?
Obviously using some top-notch Search Engine Optimization (SEO) tools. SEO is the bridge between your content and your audience.
But which one should you use? There are thousands of SEO tools out there. No worries! In this article, we are going to show you the 12 best & free SEO tools for WordPress. So, let's get started!
10 Best Free SEO Tools for You in 2023


This is our handpicked list of the best free SEO tools to use for your site. Let's take a quick look at this list.
Google Search Console
Yoast SEO
Google Analytics
Semrush
Google Pagespeed Insights
Google Keywords Planner
Screaming Frog SEO Spider
Mozbar
Mobile-Friendly Test (Free)
Ubersuggest
Now we will make an in-depth analysis of each of the above-mentioned SEO tools.
1. Google Search Console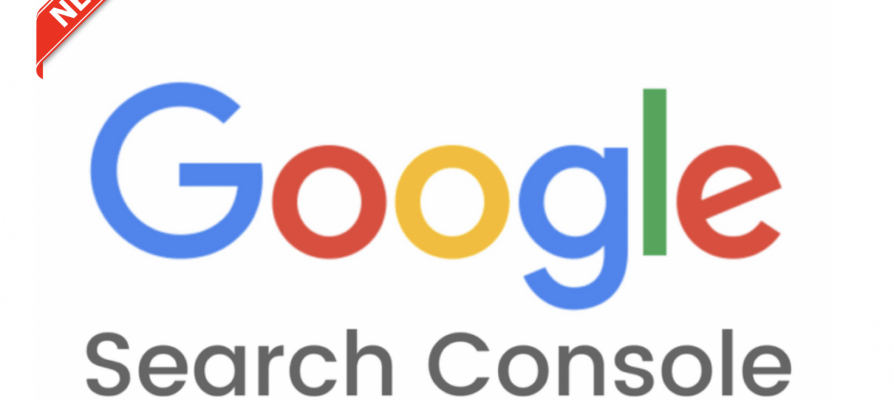 There is no list of free SEO tools that do not have Google Search Console. Since you are optimizing your website for the Google search engine, you should use Google Search Console.
What You Can Do with Google Search Console
You can view and analyze indexing rates, sitemaps, robots.txt files, 404 errors, the structure of backlinks (internal and external), and the most critical SEO data.
This SEO tool complements Google Analytics in many ways. Google Search Console (formerly Webmaster Tools) focuses on the search and optimization of websites and keywords.
Google Search Console can show you the
indexing rate
popular keywords
indexing errors
malware issues & more.
One of the best things about Google Search Console is that the tool suggests all pages of your website and in case something is not right, you can solve everything.
Data You Can Extract from Google Search Console
Your website traffic
Count your backlinks. You can view both your internal and external backlinks.
Check the position that your website is in the SERPs (Search Engine Results Pages) ranking.
If you are a business owner, website owner, or website admin – you must use Google Search Console. This is the only way you can submit your sitemap to Google.
Hence, Google Search Console is one of the best free SEO tools for all site owners.
2. Yoast SEO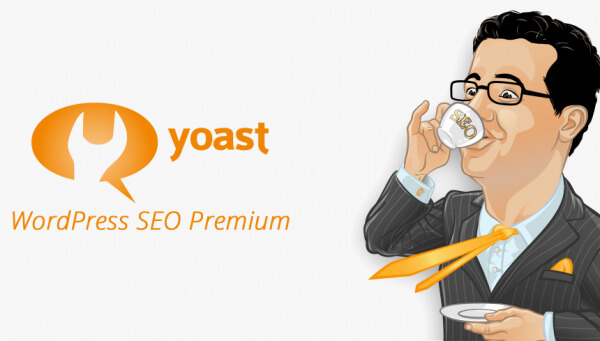 Yoast SEO is the most used WordPress SEO plugin. This plugin can help you to optimize each article, page, and category page of your WordPress website.
If you have a WordPress site, you can install Yoast to improve your overall SEO. We previously covered Yoast SEO as one of the best WordPress SEO plugins.
The best part of this tool (besides being 100% free) is that it automatically generates a sitemap of your website without having to worry about anything else. The dynamic sitemap gets automatically updated after publishing each article.
Yoast helps Google (and other search engines) crawl your website and crawls all pages automatically every time you create a new page because it automatically updates the sitemap.
What Can You Do with Yoast SEO
Optimize videos
Make redirects 301
Set meta (title, description, featured image)
Get useful SEO tips from the Yoast blog. Gain deeper insights into SEO.
Make breadcrumbs and internal link optimizations
Verify your content is optimized for the specified keyword
Either way, avoid these 11 Worst Yoast SEO Settings Mistakes to make sure you are configuring it properly.
3. Google Analytics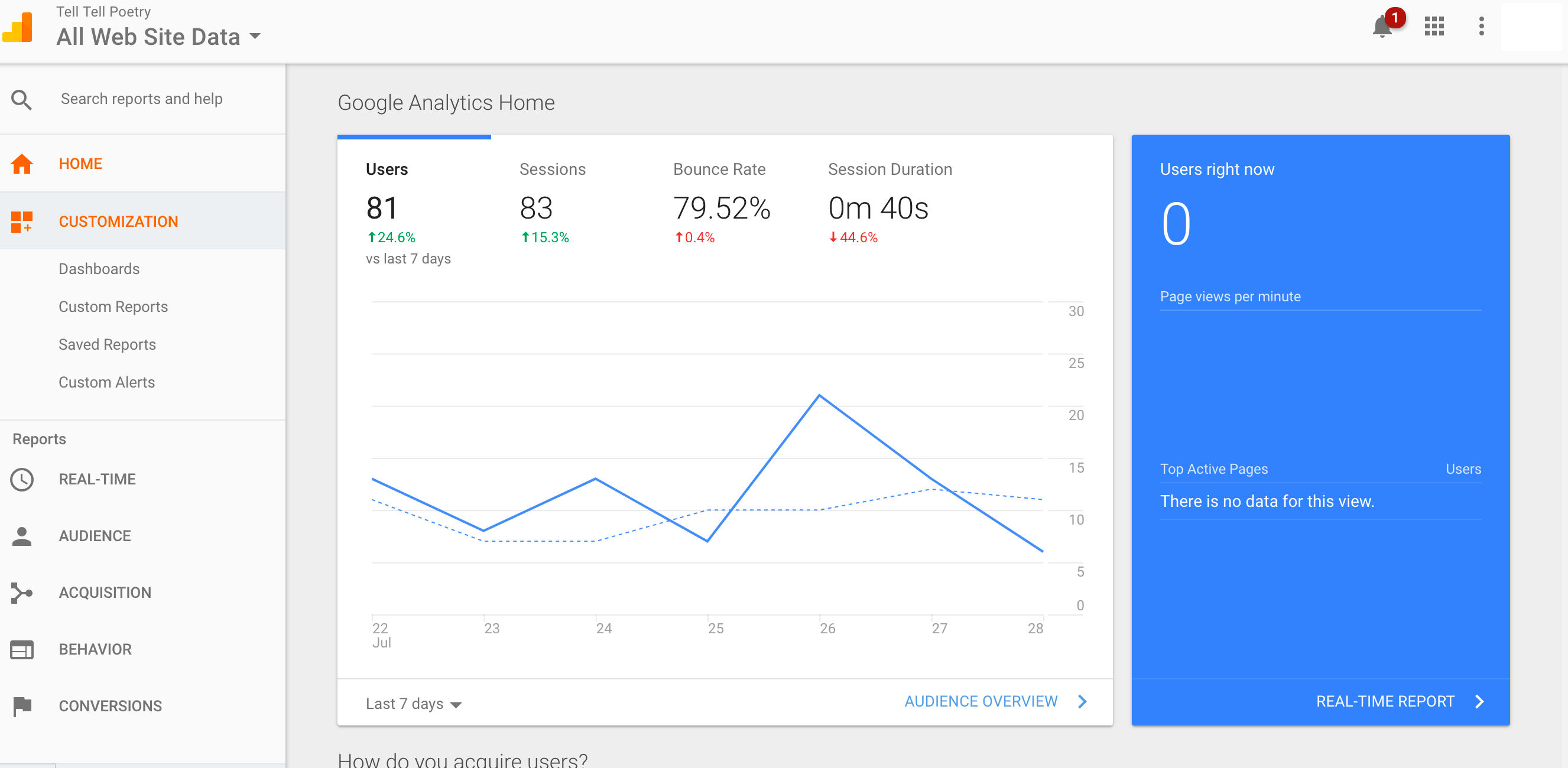 Google Analytics is the most used tool for digital marketers & SEO experts worldwide. This is the most used tool for businesses & professionals alike.
What Can You Do with Google Analytics?
As the name suggests, you can analyze a huge chunk of data using Google Analytics including
how people behave on your website
how long do they stay on a page?
how many pages do they visit in a session?
where do they come from
what device your audience uses
where they came from on your website?
Google Analytics is a must-have tool for any digital marketing professional. In addition to valuable information about who your visitors are to your website and how they behave, this tool also lets you measure the ROI of your campaigns, making it one of the best digital tools.
Data You Can Extract from Google Analytics
Organic traffic
Bounce rate
Traffic sources
On-page time
Page speed
4. Semrush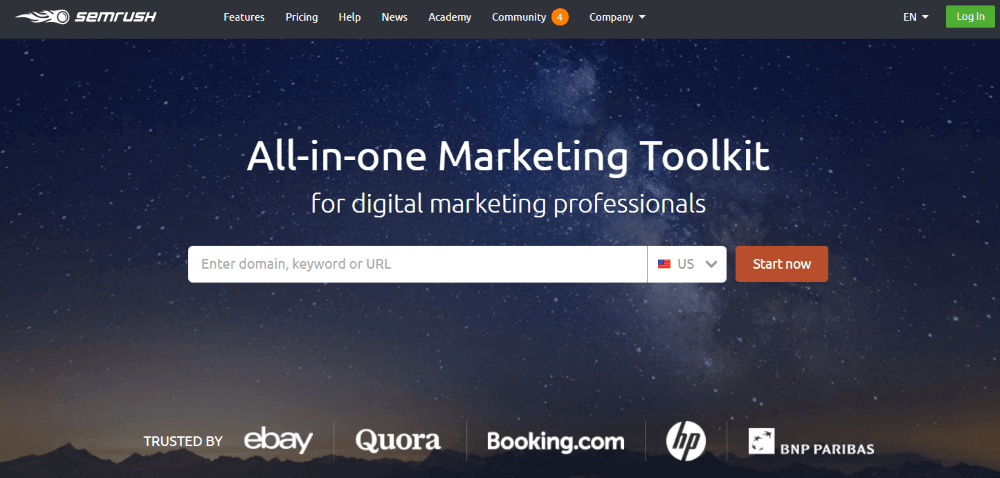 SEMrush is not free, but I am still listing it because I consider it a good investment, especially when you have a level of SEO experience and want to optimize your capabilities further.
What You Can Do with SEMrush?
Did you ever wonder why your competitor is getting successful, but you are not? Where are they getting their backlinks from? What is the source of their traffic? SEMrush can give all these exclusive data to you.
It is an SEO tool that has many useful features for search optimization, one of them being the position monitoring dashboard, or the competitor keywords check.
You can find the exact keywords to which your competitor is ranked. Write a keyword, and SEMRush gives you a list of more than 78,350 keywords!
Data You Can Extract With Semrush
The individual performance of each keyword
The overall positioning improvement rate of the website
The distribution of keywords through the ranking that SEMRush presents
Filter by date and history
Suggestion of new keywords
5. Google Pagespeed Insights

Google PageSpeed ​​Insight is a tool that allows you to identify issues and measure performance/speed data for a page on a website on both mobile and desktop devices.
On-page load time directly affects the user experience on your website, and that's why the speed of a page load is one of Google's ranking factors when crawling/evaluating your website. We mentioned the top 10 ways to improve PageSpeed on WordPress websites.
What Can You Extract from the Tool
Measure the speed ​​of all pages on your website
Get recommendations to fix your WordPress site speed
6. Google Keywords Planner
Google Keywords Planner comes built into Google Ads (formerly Google Adwords).
If you want to perform keyword research, Google Keywords planner should be on your list. It is a tool that provides an extensive list of keywords that you must consider for your digital marketing strategy.
Introduce your reference keywords, and Google Keyword Planner returns you a list of all the other words (only one or conjugated) that you should take into account.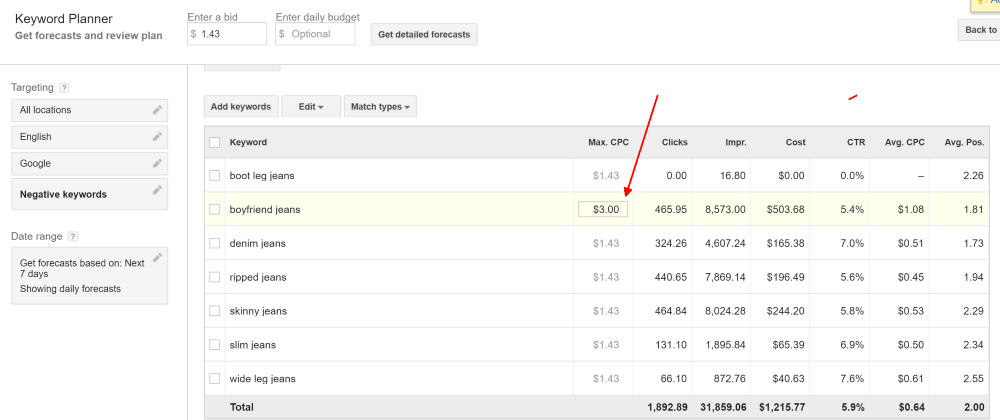 What Can You Do with Google Keywords
Practical SEO work begins with the correct choice of keywords. I have emphasized again and again the importance of choosing great keywords in our WordPress SEO Guide
It's to have a keyword developed per page and multiple companion keywords for each of those pages. This increases the likelihood of appearing in long-tail keywords.
Advantages of Google Keywords Planner Tool
Finding new keyword ideas
The suggestions presented will match your searches, then your goal for the website
Know the average monthly volume of searches of these keywords in a given period of time
Identify search trends for a keyword or group of keywords
7. Screaming Frog SEO Spider

Screaming Frog SEO Spider tool allows you to crawl websites and goes looking for the essential elements for a good SEO strategy. It's free, but to get access to advanced features, you'll have to buy a usage pack.
Screaming Frog SEO Spider is a powerful and flexible web crawler, capable of crawling websites of all sizes efficiently, allowing you to analyze the results in real time.
This tool gathers essential data to ensure that you make decisions based on actual data. So if you want to be data-driven for SEO, this tool can help you to make decisions.
This tool gives you the possibility to:
Find matches (nofollow)
Find broken links
Analyze page titles (H1, H2, H3 …) and Meta Data
Extract results
Visualize site architecture
Make redirects according to the tool's suggestions
Find duplicate content
Interact with Google Analytics
View website architecture
8. Mozbar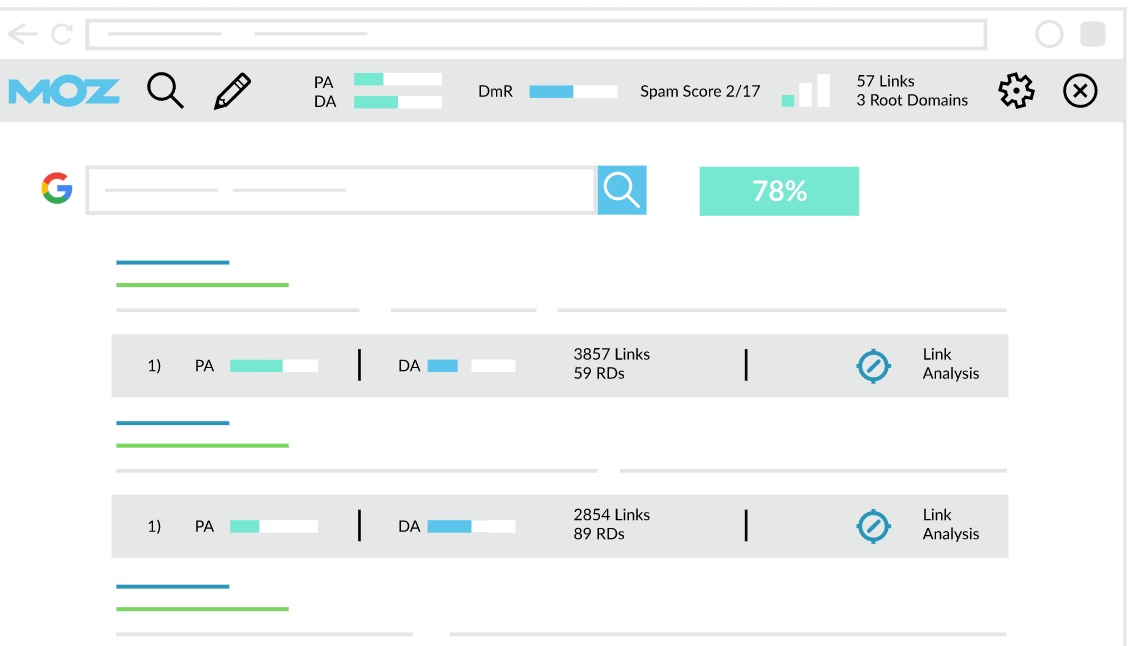 Mozbar is an all-in-one SEO tool because it allows you to find the best material and content relevant to your SEO strategy. The Chrome extension shows you keyword searches according to the region.
The tool also provides you with a quick analysis of the elements of your website that influence an SEO strategy (for example page title, URLs, Meta Data, Alt-text, etc.).
Although it is an all-in-one tool, it is also available as a plugin for Google Chrome and Mozilla Firefox. There is a trial version for a trial period of 30 days, and after this period, there are several payment plans.
What Can You Do with MozBar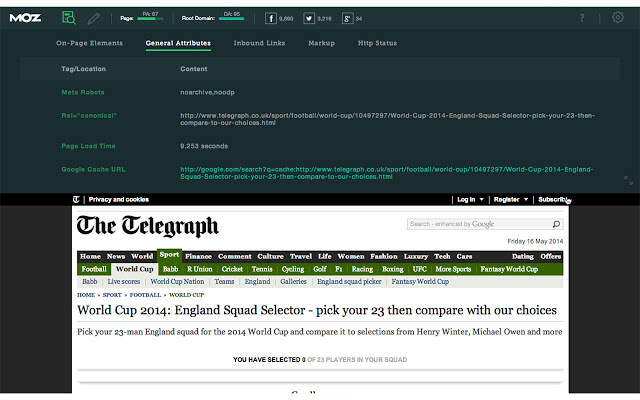 Displays keywords according to the volume of searches Saves the searched keyword lists
Tracks almost real-time keyword rankings (what is searched for and where)
Crawls the entire site and finds potential problems by submitting suggestions for resolution
Analyzes the pages and keywords and presents recommendations of what can be improved
Suggests new links for maximizing results
Delivers custom reports and sends them directly to selected contacts
9. Mobile-Friendly Test
Mobile-Friendly Test is a product of Google. The tool simply tests your website for mobile and smartphones.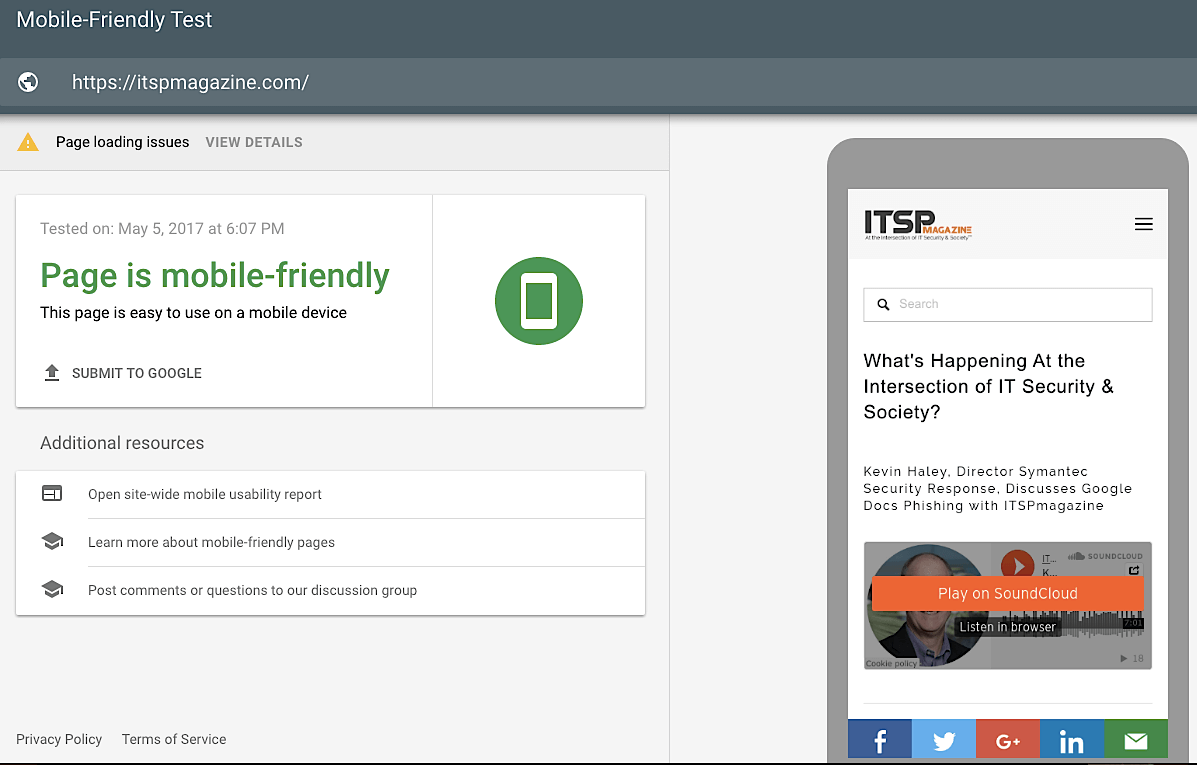 What Can You Do with Mobile-Friendly Test
The tool tests whether your website is mobile-friendly or not
Offers suggestions to optimize your site for mobile devices. Recommendations include things like using legible font sizes, sizing content to the viewport, tap targets, overlapping issues and more.
10. Ubersuggest

Ubersuggest is an online SEO tool for keyword research and analysis. It is that one tool that Neil Patel always talks about.
It also has the function of adding terms/searches that do not want them to be in your suggestions. This feature is called "negative keywords." This tool is entirely free.
This tool provides:
Keyword Suggestion
Search volume graph for each keyword
A / B testing and SEO analysis of any website and even cross-site comparison
SERP analysis with this search term
Over to You
It's 2023 and Google's algorithm is continuously changing. These best free SEO tools can only help you to be on top of your SEO game.
However, you should look out for new updates from Google. Google is moving towards Semantic Search, Google Search Voice, neural networks, machine learning, and artificial intelligence to show users the best & personalized results.
If you are looking for the best WordPress plugins instead, follow this article.
If you do not understand the basics of SEO, you can contact various SEO professionals including Albuquerque SEO Company. These SEO professionals know what they are doing.
Always keep up to date with our WordPress SEO Guide where I am continuously adding newer SEO tips.
https://wphive.com/seo/best-free-seo-tools-wordpress/
Saif Hassan
Product Manager by passion & profession. Lead Product Manager at weDevs, former PM @ Poptin. Passionate about writing & tech. He's an advocate of Human-Centered Design and believes that websites and the tools used to build them should be well crafted, intuitive, and accessible. Cyclist. Reader. A WordPress ninja 🥷, HCI expert & a design thinker 💡

Subscribe To Our Newsletter