FAQ Schema Plugin


The Frequently Asked Questions ( FAQ) is one of the integral parts of the WordPress website. It serves a lot of purposes for a company. You can address common questions, concerns, and objections of the customers. It is not like a normal About Us page. The FAQ section deals with details.
It is the destination where the customers will go to find specific answers about your products or business. We can say FAQ reduces the fear of purchasing products online. So, today we are going to talk about the ins and outs of FAQ Schema plugin.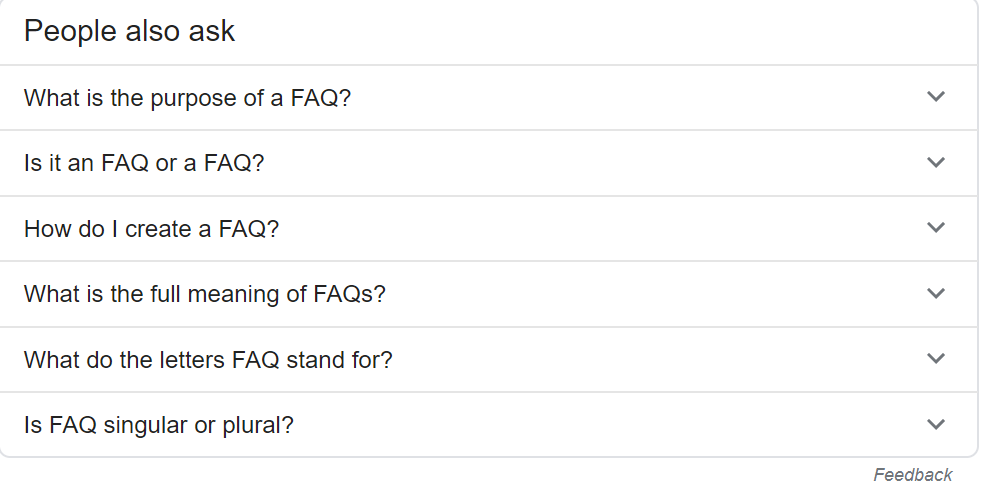 Importance Of A FAQ Plugin
We said at the beginning that a FAQ section serves a lot of purposes. It acts as the first point of contact for customers looking for answers before they reach out directly. That is why it helps in the customer's purchasing journey. But let us see some more points as to why it is important to have an FAQ section.
It reduces the load on customer support. Because it decreases the rate of answering the same questions over and over again
Speed up the purchase making decision. The customer doesn't have to ask any questions before purchasing
Increases loyalty and trust as they are getting answers before formulating a question
Improves SEO and site navigation
Customers get happy to find creative questions and answers
Reduce the rate of customers complaints and negative reviews
Finally, address the common questions.
That is why it is really important to have a FAQ part on your company's website. But you can't just go on and put this section on your website. You need to know about Schema tags before you can implement it.
What Is Schema Tags/Markup?
Found at Schema.org, it is a form of microdata that creates a detailed description. When you add this to your webpage it will appear in search results. To put in simple words it acts as a rich snippet. So, you can use this Schema markup to add an extra advantage to your website.
Search engines like Google, Yahoo, Bing first started using it. The rich snippets help your webpages appear more prominently in SERP.  So, it is important to know about Schema Markup first.
Now, let's talk about some of the best FAQ plugins.
Top FAQ Plugins
Let's talk about the top 5 FAQ plugins.
Ultimate FAQ
FAQ Schema Plugin
HTML5 Responsive FAQ
 Arconix FAQ
Tribulent FAQ
But today we are going to discuss an interview given by the developer of the new FAQ plugin, FAQ Schema Plugin. Because WP Hive is always rooting for innovation.

Talking To Krystian Szastok, Developer of FAQ Schema Plugin
1. Who are you? What are you doing currently?
I'm primarily an SEO consultant, I've been running my own mini agency for a few years now, but I have been in the SEO industry for over 13 years now.
2. What was your inspiration to develop plugins for the WordPress industry?
I found that some tasks I was performing for clients, simply weren't done efficiently, as the current plugins couldn't accomplish everything I wanted so I had to find workarounds.
3. For how long have you been developing for WordPress. Is developing the only thing you do? Or is it your hobby only?
I am doing the development work just as a hobby so far, but who knows!
4. Why did you get inspired to make this plugin?
I just hate doing things slowly and I hate unfinished and unsupported plugins. I install, but they don't work. So, together with Online Marketing Gurus, we've decided to support my plugin and keep developing it.
5. Why is it important to focus on Schema tags?
Google loves them and continuously rewards users for using them. A great example being the recipe schema.
6. Why exactly should anyone use the "FAQ" schema plugin?
If you want more visibility on the search results and your current CTR is a bit low, this is currently the best way.
7. How is the initial response from the WordPress community?
I am blessed to have great feedback so far, but I was a bit afraid that maybe some people won't like it. So far so good!
8. Are you satisfied working on the plugin?
Sure, but as a perfectionist, I want to continue to add more new functionalities.
9. What's next for the FAQ plugin?
More functionality, more options for the accordion and resuming continued support.
10. What's next for you, as a plugin developer? Is there something else you are working on?
We will see – I may be starting something new, it's just about finding a good opportunity and then putting work in, which I'm not afraid to do.
11. Anything do you want to say to the readers of WP Hive readers?
Thanks for supporting the plugin, with over 500+ current active installs, I will continuously support it and help you guys with FAQ Schema questions.
Visit me on the official plugin page: https://www.onlinemarketinggurus.com/faq-schema-plugin and my private website: https://krystianszastok.co.uk/ (with my social links etc).
Conclusion
FAQ plugin is really necessary for a company's website. As it serves as the first point of contact with the customer. So, it is important that you include this section so that you can boost the knowledge of your products and business.
https://wphive.com/interviews/faq-schema-plugin/
Rabbir Shad
Shad is a WordPress enthusiast along with a passion for technology. He loves football, reading books, watching movies, and tv series in his free time.

Subscribe To Our Newsletter