Tricky Ways to Make Money Online from Home in This Global Outbreak

The World as we know is going through an unusual global pandemic due to the outbreak of Covid-19. People are stuck in their homes, and many of us are passing our valuable time doing nothing. This is a great loss for every individual as well as every nation.
But we still have options to contribute to our national economy and thus benefit ourselves. Yes, we are going to talk about how you can make money online from home. We are going to share some ideas about the ways you can earn money by staying indoors.
However, there are several ways for you to earn money. That is why you need to be smart while choosing your path. Otherwise, the plan might backfire and you will end up ultimately wasting your time.
In this article, we will thoroughly discuss how you can make money online from home and the skills that you need to acquire. So, grab a cup of coffee and bear with us.
The Idea Of Making Money Online From Home Is Getting Popular


Nearly one in four Americans made money over the last 12 months by using their personal computers or other devices connected to the internet. The Pew Research Center, an independent research group in Washington, found that people are using the Internet to find extra work.
Even before the coronavirus outbreak forced businesses across the world to adopt a remote work policy, there were over 5 million U.S. employees working from home at least half the time.
Not only the USA, but people around the world are also looking for ways to make money online from home. If we search the keyword "Make money online", we can see the below details.
It has more than 70,000 search volumes and every LSI of this keyword has a significant search volume. Therefore, it is clear that working from home and earning online is a good option indeed. And, people are getting more and more interested in this concept.
What Are The Online Jobs/Opportunities To Make Money?
Online jobs or opportunities are those that offer you the flexibility of working remotely either from home or any other place without the need to report to an office daily. Currently, many people and companies have embraced online jobs, frequently hiring remote workers and freelancers.
Numerous platforms have also sprung up to connect the increasing number of online job seekers to clients offering such jobs. This provides an easy way for clients to identify job seekers and hire them for the different roles they are offering.
The best thing with the online jobs/opportunities is that they cover almost every field, including:
Personal Blog
Portfolio Site
eCommerce Site
Translating
Copywriting
Online Course
Content & Web Development Business
WordPress Themes and Plugins Business
Proofreading
Affiliate Marketing
These are the main topics to focus on in this article. We will take a closer look at each of the points and find out how we can turn our skills into a money-making system from home. So, let's get started.
Personal Blog – Sell Your Insights

Personal blogging is one of the easiest ways to make money online from home. You can kick-start this earning from any time without having any coding or technology expertise. Moreover, this doesn't demand a high configured workstation. You can start it right now with your regular laptop, desktop, or even through your smartphone.
How To Start a Personal Blogging Site
With WordPress, creating a site has become quite easy. Therefore You can make money with blog by creating a blogging site using WordPress plugins. Creating a personal blogging site is not rocket science. You can create it all by yourself. Follow this blog on how to start a blog and you will have your own blogging site within hours.
Skills You Need
Without skills, you won't be able to conduct a profitable business. Other than having a passion for writing, blogging demands skills like SEO, keyword searching, writing capability in diverse topics, and last but not least having immense knowledge of the latest technology is crucial.
You can make it easier by sharing your expertise with your readers. Let's assume, you have experiences in traveling, just share your experiences with a simple blog and you will be on your way.
Portfolio Site – Sell Your Expertise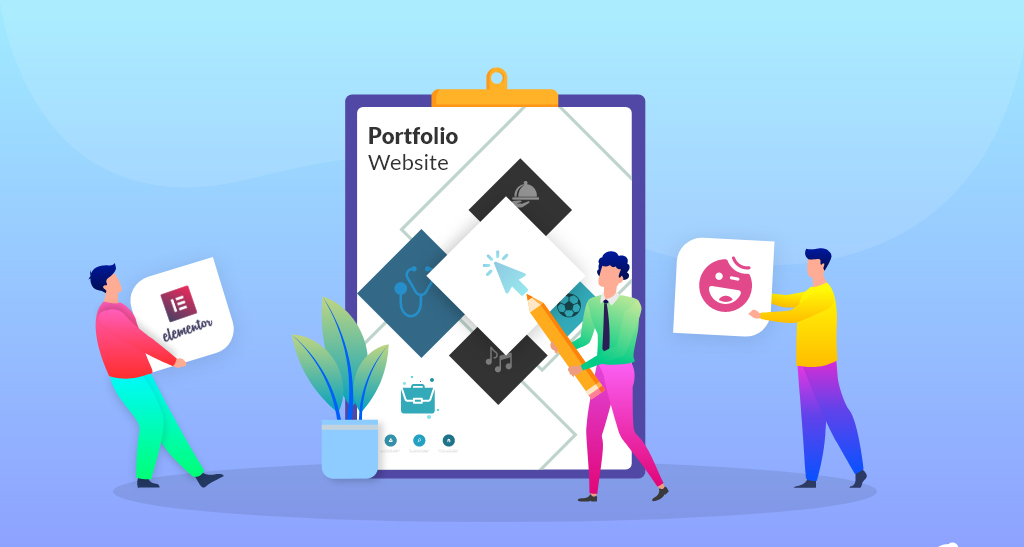 A portfolio website helps you present yourself to the world in a smart way, and your employers/clients want. Gone are the days of checking page after page to discover someone and make a decision. Employers and clients these days prefer to see everything you have done, your work process, thoughts, interests, and more in one place.
Creating A Portfolio Website
You can create it in many ways. But creating a portfolio website using Elementor seems easier. With Elementor you can create the site without writing a single line of code. It is easy to create a website and third-party integrations like Happy Addons make it more flexible to customize.
Required Skills
If you want to make money online from home by creating a portfolio website, one thing you must need to have and that is expertise in any field. Suppose, you are good at photography, then build a portfolio website showcasing your best works on photography in an organized way so that people make a contact to have you for getting their job done.
eCommerce Site – Sell Anything & Everything
You may have heard about eCommerce sites. With an eCommerce site, you can sell anything from any part of the world around the globe. You don't need to be global for selling products, just create an eCommerce marketplace, and sell digital products or even physical goods. And people can buy them from all over the world.
Process to Create an eCommerce Site
You can create an eCommerce site using WordPress eCommerce plugin. Furthermore, you can turn it into a multi-vendor marketplace using Dokan multi-vendor creator, and then invite other vendors to your site.
Skills You Need
If you are familiar with WordPress, eCommerce, and Dokan, it's just a matter of time to create an eCommerce marketplace. Don't worry if you are a newbie at WordPress. You can create any type of marketplace within hours and start selling products. Moreover, you can earn commission from vendors selling.
Translation – Put Your Language Skills To Good Use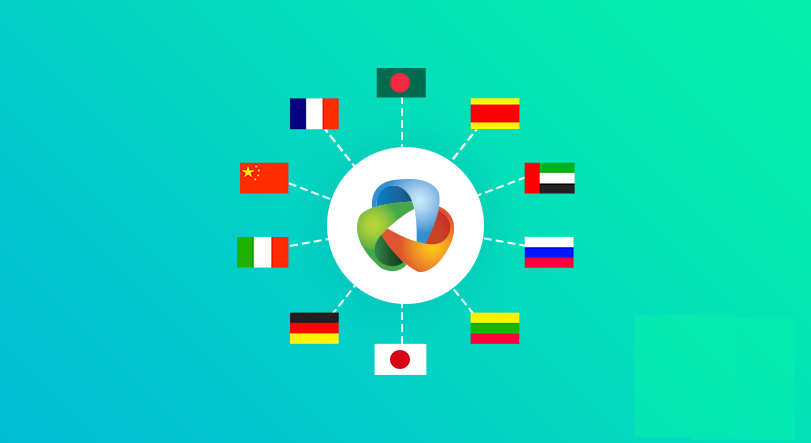 Do you speak another language? If yes, then you are the right person to do this job. You can find plenty of translation jobs on general freelance platforms like Upwork, but the quality of opportunities on nonspecialized platforms tends to be uneven. Earning potential also varies widely.
Entry-level, nonspecialized translation work often pays less than $10 per hour, while highly technical jobs can pay more than $50 per hour. Generally speaking, you'll earn more as you gain experience, improve your fluency, and attain vertical-specific credentials.
How Can You Start
There are some renowned sites to start from. Here are some of them;
Copywriting – Don't Waste Your Creativity
What does it pay? Freelance copywriters can earn $81,000 per year, according to Glassdoor.
Consider becoming a copywriter if you're a wordsmith and want the flexibility of working from home. Copywriters are responsible for writing engaging copy for things like CTAs, ads, sales pages, and email newsletters. You can work for an agency as a full-time employee or work for several different companies as a freelancer.
Online Course – Provide Knowledge & Earn Good Money
Apart from spreading knowledge, generating revenue is also the most common reason for an entrepreneur to create online courses. This is the simplest use case – you create an online course once, and people buy it over and over again as a subscription. As a digital asset, it doesn't cost much to produce, and it's cheap to distribute. No shipping cost, right?
How to Start Selling Courses Online
If you want to sell your course online, you must have a website. So at first, create a website. Creating a tutorial course website is easy. Just follow the procedure you followed while creating a portfolio site. Tweak the designs, add more diversity and you have yourself a tutorial website. Use Elementor and Happy Addons to save time and money.
And then you need to start promoting it. Because without promotion you can't get users to notice your site and buy your courses.
Content Writing
If you're a content writer, you can earn money online from writing content for others. Those who are doing this job are called the guest writers. You can either get paid for writing a guest post or you can promote your products as well as other products and thus benefit yourself.
Getting Started
Almost every well-known website has their policy to accept guest posts. At first, read that policy carefully, then start writing for them. Knowledge about WordPress content editor will add value to your articles and increase your acceptance.
WordPress Themes and Plugins Business
If you are a developer and passing your days doing nothing, you can take this opportunity. Start creating your own WordPress themes and plugins, then sell it through any of the leading marketplaces. Or, you can sell it from your website as well.
How To Start
When you are a developer, you know the pain to manage your WordPress themes and plugins. After working day and night on creating the plugin/themes, it's quite a hassle to sell your products. But all these you can do it easily by choosing the right tool like Appsero.
This platform takes care of marketing, licensing, branding, and even pushing new updates of your plugins and themes. So, it is not a bad choice for newbie developers to start selling their plugins/themes. It is also free!
Or you can sell directly from your own website.
Proofreading – Sell Your Grammatical Skill
Proofreading is another lucrative online career. "Most agencies will pay around 25% of the price of a translated document to a proofreader," advises International Living. "Agencies charge about $75 for the translation of a five-page standard business document. So proofing the same document—which takes about an hour—pays out about $18 to $20." You can work full time, part-time or around-the-clock.
As a new editor, start small. Look for part-time or project-based copy editing jobs. If possible, leverage existing freelance writing arrangements. For instance, if you know one of your freelance clients uses contract editors to clean up writers' work, approach them about taking on those responsibilities directly.
Once you've outgrown your existing client base, look to online job boards such as Upwork, as well as media-specific platforms such as Mediabistro.
Affiliate Marketing – Sell Others Product & Earn Commission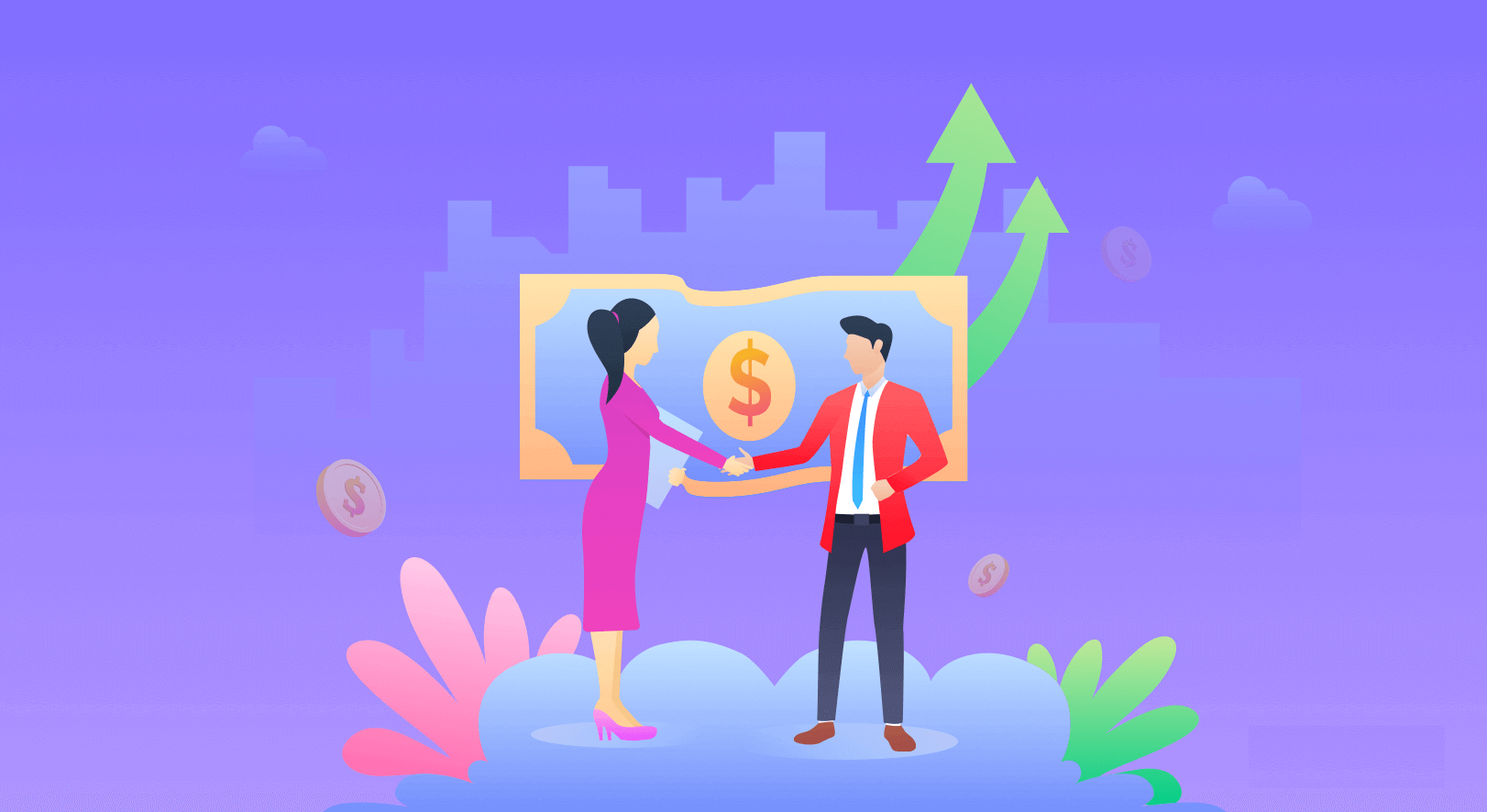 Basically, Affiliate Marketing means earning money as commissions by promoting others' products or services (it even could be a person or company) through your channel. As a beginner, you can start affiliate marketing to earn money online from home.
How to Start Affiliate Marketing
Starting affiliate marketing should be in a planned way.
Find your Niche to promote & join popular Affiliate Programs
Create contents on your niche using referral links
Earn 20-100% commissions from your promotional contents
It seems so easy, right?
But nowadays- it's not such easy as it looks! You have to build trust between the buyer and seller. Too much promotional content fails to convert visitors into customers. So you have to be careful while promoting your targeted products or services.
Skills You Need to Have
Before jumping into affiliate marketing, you should know the simple hacks of affiliate marketing. As we said earlier, promoting too much can have a negative impact on that particular product. So, apply all your learned strategies about affiliate marketing and be neutral while you're influencing someone to buy that product.
Which One You are Gonna Try?
Here, we have discussed the easiest ways to make money online from home so that you can choose any of the mentioned ways and start earning easily. But before choosing any of the options, be clear about your capability.
Suppose you are good at writing blogs, then you should not make a photography portfolio website and asking people to hire you.
Without skills, you are not gonna make it profitable. So, when you want to make money online from home, but if you lack skill, then our recommendation is to make yourself skilled before going for earning. Good luck!
https://wphive.com/news/make-money-online-from-home/
Shams Sumon
Shams is a content writer with a passion for making WordPress topics easy to understand for everyone through conversational and storytelling approaches. With a background in the WordPress industry since 2019, he has developed a knack for breaking down complex technical concepts into digestible bites. When he's not crafting engaging content, Shams can be found watching football matches, catching up on the latest movies, or exploring new destinations to rejuvenate himself.

Subscribe To Our Newsletter