Easiest Way to Make Money Online With Blog (2023)

Nowadays everyone is looking to make money online with a blog. Blogging can be a great way to make money, either as a side hustle or as a full-time career. In this article, I will share some "proven" ways to make money online with a blog.
As you already know, WordPress is the largest CMS platform in the world, and it powers more than 30% of all websites. You can use WordPress to create a blog to earn money online. You can work from anywhere, on your own time, and there is no limit on how much money you can earn.
There are two types of WordPress available: WordPress.com and WordPress.org. Before you choose the right platform please read our article on WordPress.com vs WordPress.org.
Before we learn the various ways to make money online from blogging, let's see the potential:
How Much Money Can you Earn From Blogging?
Just like any profession, there are different levels of blogging who are earning anywhere from $1000-$2 million in a year.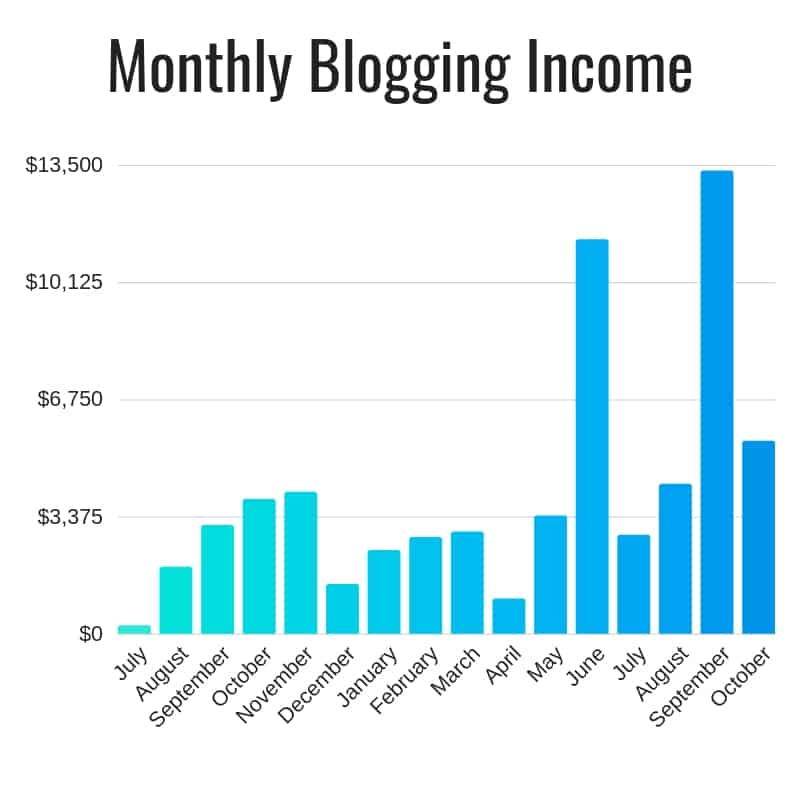 How much money you can earn depends solely on a few factors such as:
There are various other factors like consistency, network, personal motivation, and goals that also contribute a lot.
However, niche and digital marketing skills can help you move really fast in the field of blogging.
How to Make Money Online With Blog
There are various ways that you can use to make money online with your blog. The method is dependent on the level of blogging and the kind of blog. Kindly read the whole article to get the answers to many important questions asked by bloggers like you.
Using different Ad Networks like AdSense, Media.net
By using WordPress advertising plugins to sell ads directly
With WordPress Affiliate marketing
With Native Advertising
By writing reviews
Sell Digital Products with WordPress like eBooks, Blueprints, etc.
Sell Physical Products with WordPress
Launch an Online Course with WordPress
Offer Online consulting/services
Offer Platform as a Services
Become a WordPress Designer or Developer
Let's jump in.
1. Using different Ad Networks like AdSense, Media.net
There are some ad networks that are the simplest and most widely used method for monetizing a blog.
The most popular two Ad networks are:
You must have to have a blog to get approval on these ad networks. They show ads automatically based on the content of your article and also based on user interest. Most of the new blogs use these networks to monetize as it gives recurring income.
If your blog is having less than 300 views/day, then there are some other ad networks you can use. However, your intention should be to get AdSense or Media.net approval as soon as you could.
With Google Adsense, you will get a payment every time a user clicks on the ad. These ads are called CPC.
CPC stands for "cost per click." By displaying CPC ads with Google Adsense, you can receive a set fee every time a visitor clicks on the ad.
Usually, the cost per click is set by the advertiser. This is in opposition to CPM ads, where you're paid for ad views instead of clicks. CPM means "cost per thousand impressions," where M is the roman numeral for 1,000.
2. By using WordPress advertising plugins to sell ads directly
Google AdSense is easy to set up and use, but the amount of money you can earn is limited. Each CPC earning will vary.
Directly selling banner ad space on your blog or website can be more profitable. Instead of having to rely on an intermediary who cut the money, better you negotiate the price and terms on your own.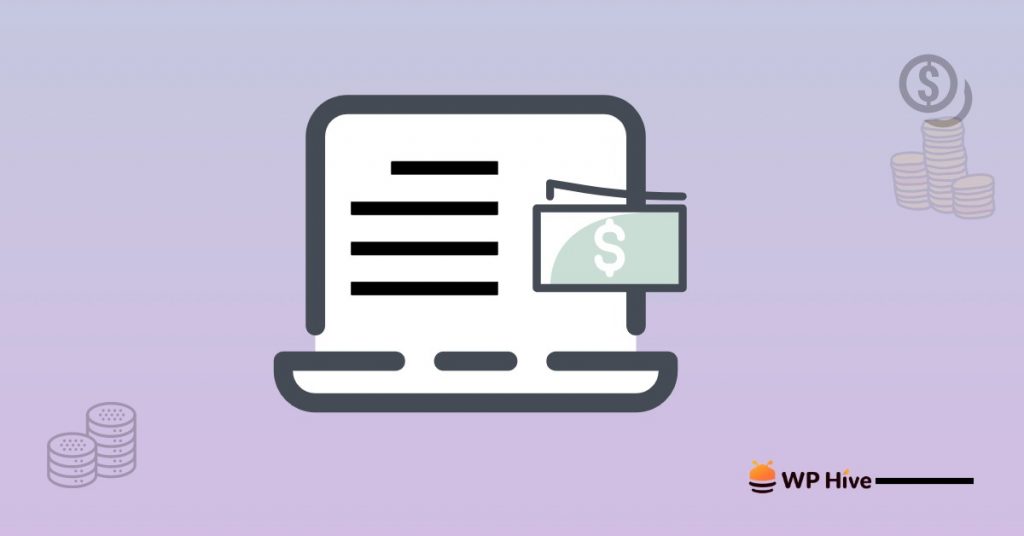 But directly selling ads takes more work to manage than Google AdSense. However, if you are using WordPress as your platform, you can use a WordPress management plugin to make the process easier. I recommend using AdSanity, it allows you to manage Google AdSense as well as your own ads.
3. With WordPress Affiliate marketing
Affiliate marketing is one of the best ways to make money since a single sale will make you a lot more money than a single click on a contextual ad.
Nowadays most bloggers are using this method and one of the most profitable avenues to make money from a blog.
A real-life example of affiliate marketing is when you help a customer to open a bank account at your bank branch. Usually, the bank authority gives you a gift card or a bonus of some sort.
Here are some of the popular Affiliate marketing marketplaces that you can join:
Once you have selected any products to promote, then you can use a WordPress plugin like PrettyLinks to manage your affiliate links.
It allows you to quickly insert links into posts, create pretty links, and auto-replace keywords into links.
Affiliate marketing is the easiest way to make money online because you can promote a wide variety of products. Just like popular stores like Walmart, BestBuy, Amazon, and others have an affiliate program.
All you need to do is just share your unique affiliate link of the product you are recommending, and when someone makes a purchase, you will end up earning a huge commission on the sale amount.
4. With Native Advertising
Native advertising is also one of the forefronts of making money from blogging. Especially, news and job types blogs can make a really high income with Native advertising.
There are a few native advertising companies that are worth mentioning.
Google AdSense also offers native ads.
5. By Writing Reviews
You can also make money by writing paid reviews on your blog site. This is a slightly different method than a review site with affiliate links, as mentioned above.
Instead, you get to try out products related to your niche for free, and even get paid for writing a product review.
The process is similar to getting sponsored posts. You may want to review products that are relevant to your niche, and that your visitors would be interested in.
You can approach companies on your own to ask for paid reviews. There are also websites like PayPerPost that can help you to connect with businesses that may be interested.
6. Sell Digital Products like eBooks, Blueprints, etc
eBooks, Blueprints, etc are an obvious choices for creating digital products. They are relatively easy to write and produce. If you've been blogging for a while, then you can pick some of your old blog posts and turn them into chapters of a book.
Once your book is ready, you can design a cover with the Canva tool and create a PDF of your ebook.
Selling digital products on WordPress is relatively easy with a plugin. To get started, you can see our article on the best WordPress eCommerce plugins compared.
7. Sell Physical Products with WordPress
Like digital products, you can also make money online by selling real, physical products.
WordPress makes it easy to create an online shop or even add a shop to your existing blog using the WooCommerce plugin.
Starting an online store can be a lot of work because you need to create or buy the products and then ship them out yourself.
To get started creating an online store with WordPress and WooCommerce, see our tutorial on how to create an eCommerce store using WordPress and WooCommerce.
8. Launch an Online Course with WordPress
With modern technology, launching an online course is easy for anyone. If you are giving the unique course, your chances of earning $ 1 million goals are really high.
You can use the following platforms:
To create and sell online courses.
9. Offer Online consulting/services
Based on your skills, you can offer various consulting/services. Depending on your expertise, you can offer content writing, logo creation, SEO, and so on.
You can offer WordPress, SEO, and hosting-related services. Offering services not only help you to make money but also gives you more use cases that help you sharpen your skills.
In fact, launching your own services is rather easy. You just need to create a page on your blog and list the services that you are offering. Make sure to place the link of that page in your blog navigation bar and notable space for maximum visibility.
Try to make it easier for your audience to contact you and inquire more about your services. After dealing with your first 2-3 clients, you will have enough ideas to improve the sales process of your services. Day by day you will be able to automate things like payment and follow-up.
10. Offer Platform as a Services
WordPress comes with some powerful plugins that are actually full-fledged platforms in their own right.
You can add such a platform to your WordPress blog or eCommerce store and offer it as a paid service.
Create a Multi-vendor Marketplace / Auctions Website
One can wonder why the importance of the multi-vendor marketplace has become so important nowadays. Just think about the time when you did not have platforms like AliExpress, Alibaba or eBay.
For more details, on how to create a multi-vendor marketplace read the article on how to create a Marketplace using WordPress.
Create a Job Marketplace website like Fiverr
Unlike a regular job website, a job marketplace allows you to make money on each job listing. Fiverr is the best example of online job marketplace website.
You can promote your job marketplace as a micro-job platform for people who are working in the same niche as your blog. To make your marketplace more competitive you can select a very specific niche.
This will help you easily find customers and professionals who are unable to use large platforms because of too much unnecessary competition.
11. Become a WordPress Designer or Developer
If you're more technically skilled, then you can become a WordPress developer or designer to make money online. Though this will take more technical skills, it's not too hard to get started.
WordPress Plugins, Themes, Graphics design, etc are good examples to earn money online.
As a developer, there are many ways you can distribute your plugins and themes. Anyone can submit a free plugin to the WordPress.org plugin directory, as long as they follow the plugin guidelines.
If you like to design more than coding, you can sell graphics on your WordPress site.
You can create graphics like stock images or logos and sell them on your site using an eCommerce plugin. You can also join multi-vendor marketplaces to sell your graphics as well.
FAQs on How to Make Money Online with Blog
Here are the top questions beginners ask about making money online by blogging.
1. How much money can I earn from blogging?
It really depends on how much effort you are giving. It was seen that many beginner bloggers lose interest and give up quickly.
The earnings will depend on how much traffic you get, the methods you use, and the work you put in. Many successful bloggers make six to seven-figure incomes and some are more.
2. How long would it take before I start making money from blogging?
Making money online is not a scam. If you want to make money online by starting a blog, then you will have to work hard and invest a lot of time into it.
There is no easy way to tell you how soon you would start earning money. Some bloggers start getting small amounts soon after starting their blogs. Others fight to get their blogs to take off.
However, those who work dedicated and stick to a planned strategy are the ones most likely to see encouraging results early on.
3. How do I get started?
Getting started with your own WordPress blog is very easy. However, make sure that you are using the right platform to kick off.
As I mentioned earlier, there are two types of WordPress available. WordPress.com which is a hosted solution, and WordPress.org, also known as self-hosted WordPress.
I recommend using WordPress.org because it will allow you to start making money without any limitations.
4. Do bloggers pay taxes?
Yes, bloggers pay taxes on their income, regardless if they're an LLC, S Corp, or sole proprietorship. Different income amounts require different tax liabilities.

For example, if you sell products on your blog, you need to collect sales taxes only if your customer lives within your tax nexus. Most eCommerce platforms take care of these calculations for you.
5. Do I need an LLC for my blog?
No, you don't need an LLC to run a blog. You can start as a sole proprietor and include your income with your personal taxes. However, once you start making a huge income, there are tax advantages to creating an LLC or S Corp.
6. How will you receive Blogging payment?
There are 5 popular ways to receive payment from all over the world. These are also popular ways.
PayPal
Payoneer
Transferwise
Wire transfer (Your bank)
CoinBase (Crypto payment)
Once you start making money, it's a good idea to create an account on all the above website which let you receive payments. They are all free to join and very easy to use.
The Bottom Line about How to Make Money Online With Blog
Is it possible to earn money online?
Yes, of course, but only if you have a passion for blogging and then treat it like a business.
You can start your blog as a side project, grow it in the background, and can turn your blog into a source of passive, full-time income that eventually lets you quit your job. You will be able to spend more time with your family, whatever you want to do.
But like anything worthwhile, it's hard work to get there. You have to study, Practice. Set your mind, and focus on your niche. And a lot of work.
If you love writing. Not only blogging a great way to get your writing noticed, but it's a great way to connect with people around the world who need you, teach them what you know, and get paid well in exchange.
I believe this article helped to give you plenty of ideas on how to make money online using WordPress!
https://wphive.com/tutorials/make-money-online-with-blog/

Subscribe To Our Newsletter