WordPress New Version 5.6 "Simone" Review– What's Inside?

If you are a WordPress enthusiastic person, you would be glad to know that WordPress new version 5.6 has been released on December 8, 2020. They named it after the legendary performer "Nina Simone".
As like every previous release, this time as well WordPress has brought something new and magical. It's loaded with new features and changes. It also includes a brand new default WordPress theme.
In this blog, we are going to review all the changes that WordPress has brought for us. But before that,
Always remember to create a complete WordPress backup before initiating the update. Otherwise, it would cost you.
Okay, let's dive into the review!
WordPress 5.6 Release Date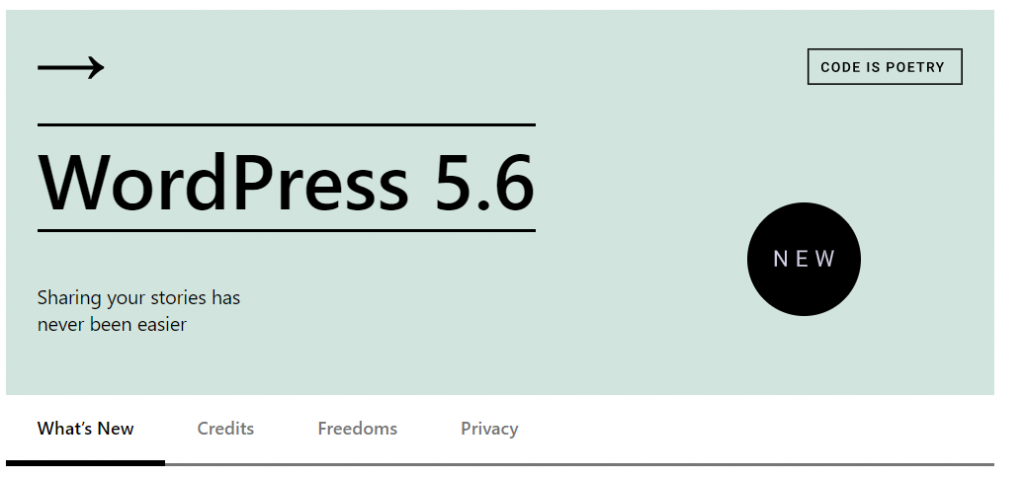 WordPress 5.6 was released on December 8, 2020. The development cycle for WordPress 5.6 was scheduled as follows.
| Date | Content |
| --- | --- |
| October 20, 2020 | Beta 1 |
| October 27, 2020 | Beta 2 |
| November 2, 2020 | Beta 3 |
| November 12, 2020 | Beta 4 |
| November 17, 2020 | Release Candidate (RC) 1 |
| December 1, 2020 | Release Candidate (RC) 2 |
| December 7, 2020 | Dry run for release |
| December 8, 2020 | Release |
What's New in WordPress 5.6 Simone


New Default Theme: Twenty Twenty-One
You may have known that WordPress usually releases a new default theme each year. And they name it after the year. Having said that WordPress 5.6 comes with Twenty Twenty-One as the new default WordPress theme.
It looks awesome, plus it's lightning-fast, accessible, and SEO-friendly. One of the coolest features is that you can quickly build a complex layout thanks to block patterns.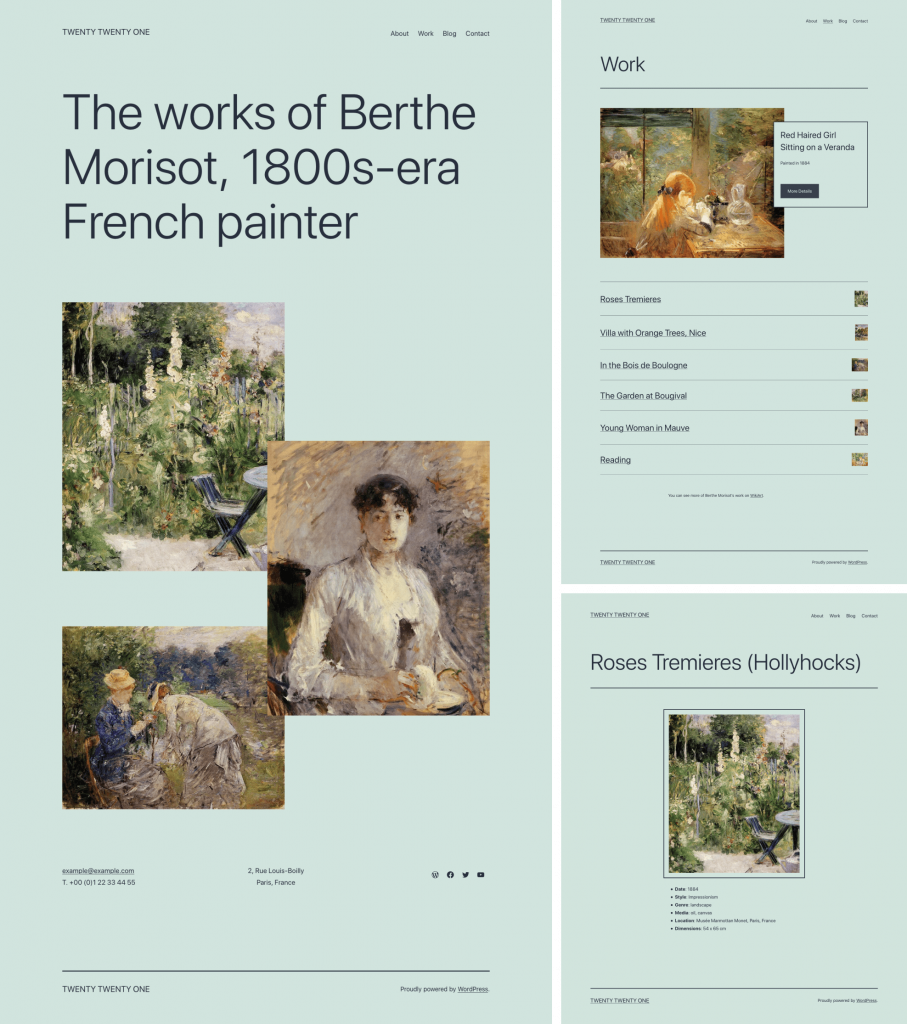 Twenty Twenty-One uses a pastel green background color, and two shades of dark grey for text. It also ships with colors for the dark mode which can be enabled by customizing the theme.
Here is a preview of what these built-in color combinations would look like.

If you want to try the theme with your fresh WordPress website, you can try out the new homepage layout. Visit the Appearance > Customize page and click on the Publish button to generate basic website pages including a homepage.
This sample homepage gives you an idea of what you can do with the block editor. You can simply edit the page and replace it with your own content.
Block Editor Enhancements
The Gutenberg plugin development team continues to make small but vital improvements to the block editor.
In this version, you'll find improved support for video positioning in cover blocks, enhancements to the block patterns, better dragging and dropping of blocks, and improved keyboard navigation. It also comes with performance and accessibility improvements as well.
Patterns Organized in Categories: The patterns panel under the 'Add new block' column now has a category switcher. This makes it super easy for users to find and use a pattern they need.

Cover Block: It is now possible to adjust the position of the video in the cover block. Previously, only images were available. Also, the repeated background has been added to the media settings.
Drag Block: Blocks are now easier to move by dragging.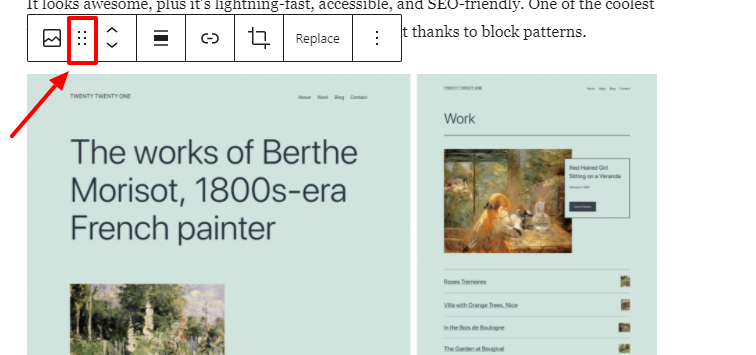 Character Count Display: The information panel will now show characters along with words, paragraphs, and blocks used in your content.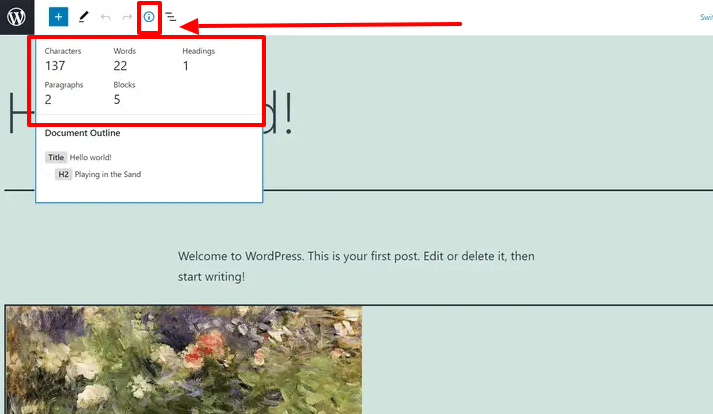 Appearance Settings:
Optional items have been added.
Reduce the interface
Spotlight Mode
Display button labels
Use theme styles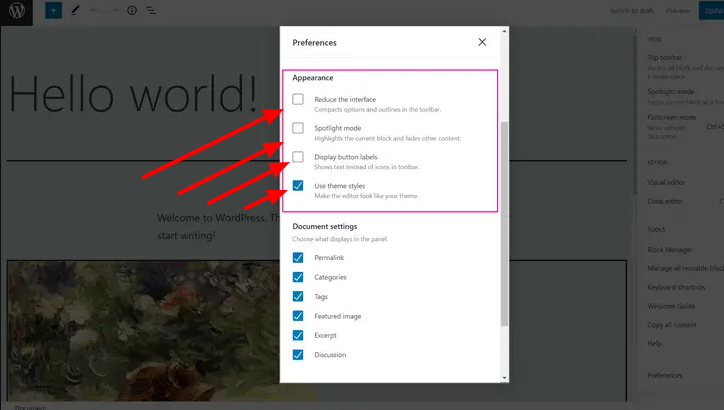 Automatic Updates for Major WordPress Releases
Before releasing WordPress 5.5, only the developers' community had the opportunity to automatically update the version. Then, WordPress 5.5 introduced auto-updates for themes and plugins, and now WordPress 5.6 takes auto-updates a step further.
Now with WordPress 5.6, there is a dashboard UI that allows users to turn on auto-updates for major WordPress releases. Go to Dashboard > Updates page to get the update.

It's totally up to you whether or not you want to upgrade the version.
Updates for Developer
As like every time, this time too WordPress has brought something magical for developers. Now we will review the changes from a developer's point of view.
Application Passwords for REST API
WordPress 5.6 comes with Application Passwords for Rest API, which enables third-party apps to connect to their websites safely and smoothly. Using this feature, you can grant or revoke access to a specific user.
Passwords are 24-characters long and feature a combination of upper-case, lower-case, and numeric characters. They can either be generated manually or through the REST API.
PHP 8 support
PHP is a core programming language for WordPress. PHP 8 has just been released and the WordPress new version 5.6 has compatibility with it.
Though WordPress 5.6 has PHP 8 support, getting PHP 8.0 fully-integrated within WordPress will take some time. However, theme and plugin developers may still need to test their own code for compatibility.
Updates to jQuery
Updates to jQuery were included in WordPress 5.5, but they are also in this version and will continue to be added in WordPress 5.7 as well.
Since WordPress 5.6 marks the halfway point of the updates process, users are asked to run the Test jQuery Updates plugin and ensure there are no errors on their sites ahead of time.
If users find any issues with the look of their site such as something not displaying or functioning properly, they are asked to also install the Enable jQuery Migrate Helper plugin.
How to Update WordPress 5.6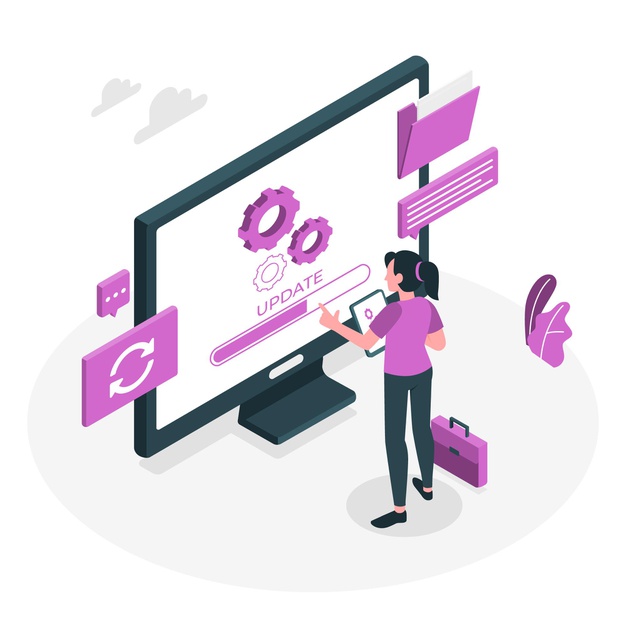 You can update automatically the WordPress new version 5.6 Simone from your dashboard. Go to Dashboard > Updates page to get the update.
Or, you can download and install WordPress updated version.
The following requirements apply to run WordPress 5.6.
PHP version 7.4 or greater
MySQL version 5.6 OR MariaDB version 10.1 or greater
Apache or Nginx
Wrapping up
WordPress has been improving its quality with each release. So, if you want to keep your WordPress site updated, embrace the new version of WordPress.
Don't forget to let us know whether or not you like the WordPress new version. Also, if you face any error while upgrading the version, let us know through the comment box below. We'd love to help you out.
https://wphive.com/news/wordpress-new-version-5-6-review/
Shams Sumon
Shams is a content writer with a passion for making WordPress topics easy to understand for everyone through conversational and storytelling approaches. With a background in the WordPress industry since 2019, he has developed a knack for breaking down complex technical concepts into digestible bites. When he's not crafting engaging content, Shams can be found watching football matches, catching up on the latest movies, or exploring new destinations to rejuvenate himself.

Subscribe To Our Newsletter