How to Prepare Your Holiday Marketing Plan

Shopify merchants have broken records with $3.4 billion+ in worldwide sales over Cyber Monday/Black Friday weekend from the last year 2022.

Shopify
But what is the secret behind their success?
Well, it's all about the holiday marketing plan that they applied in their marketing campaign. As you know, Cyber Monday/Black Friday is one of the two major holidays worldwide. It is like a celebration between customers and business owners.
If you want to get a high conversion rate during the holiday marketing campaign, you must create an ideal plan for this.
To give you a proper idea, we are going to talk about how to prepare your marketing plan for the holidays.
Holiday Marketing Plan: Let's Start with The Basics

Planning for marketing is always a smart and creative job. But whenever you plan for holiday marketing, you need to be smarter because at this time of the year you can increase your conversion rate more than usual.
To create an effective marketing plan for the vacations, you must first understand the types of vacations you will be working for. And you should also apply some of the strategies that are unique and will work for you.
Therefore, you must audit your previous holiday marketing campaign so that you can understand what is beneficial for you or what is not.
Let's find out the holidays and some tips to run a successful marketing campaign.
First here are some popular holidays to consider:
Thanksgiving
Small Business Saturday
Cyber Monday
Giving Tuesday
Hanukkah
Christmas
Kwanzaa
New Years Eve
New Years Day
Here some basic holiday marketing strategies that will power up your marketing campaign.
Create PPC ads for your offers
Audit previous holiday marketing campaigns
Promote your offers on social channels
Run an email marketing campaign
Make sure your local listings are up to date
Do a quick audit of your website
Confirm easy payment options
Engage with buyers on social media
Improve customer support
Prepare Your Holiday Marketing Plan as an Affiliate or Content Marketer
When you run an affiliate or content marketing business, you need to put together a perfect vacation plan. In the next section, we will guide you on how to plan effective holiday marketing.
Prepare a list of Products You Want to Work With
As an affiliate or content marketer, you should have a list of your clients or partners. When you're planning for holiday marketing first, you should check out the list of your clients and separate those clients who are eligible to work with the holiday.
Then prepare a final list so that you can start your marketing plan.
Prepare Engaging Content
You may hear that content is king, but we say quality content is the king that can engage your audience. After making a checklist of your partners, your next job is to create quality content that has the power to catch your reader's mind.
If you successfully prepare some engaging content for your holiday marketing, you possibly reach your marketing goals.
Create Ultimate Promotional Plans
Well, if you've done the first two-part, your upcoming task to prepare the ultimate plan for your marketing campaign or promotion. In doing this, you should look for the target audience, the market, and understand the buyer persona or customer choice.
Then start your marketing promotion for the holidays. You can also go for social media and email marketing. Well, we will talk about them in the next section.
Go With Email Marketing
Email marketing is a great way to reach your target customers. That's why most of the business organization or an individual both are using this modern marketing system. Even its popularity is improving day-to-day. To do a successful email marketing campaign, you should consider some important things.
Here the list.
Prepare an email list
Focus on the email subject line
Write a killer email copy
Use the CTA button
Try responsive email template
Write on Special Deals Posts
During making the list of your clients, you might notice that some of your clients or partners promote special offers for their customers. Just pick up those clients and write for them.
If you properly write the special deals post, it will be more beneficial and help to get leads from your customers. In short, find special deals and make some engaging content for them.
Here is an example of a special deals posts.
Improve Social Media Marketing
As a marketer, you may have a clear idea about social media marketing. But whenever you plan a vacation, it is special and means a lot. Here you improve the social media marketing policy. Without it, you can not get the proper result. You need to apply some smart strategies to get the best use of social media platforms.
Check out some of the best social medial plugins and tools that can help in your marketing plan.
How to Prepare Your Holiday Marketing Plan as an eCommerce Store Owner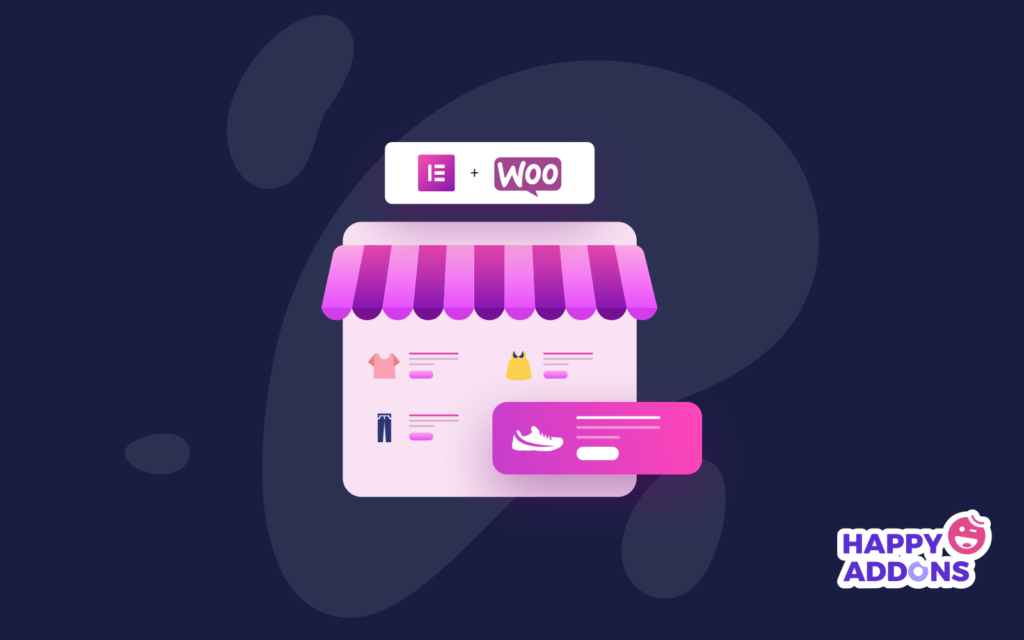 During running an eCommerce store, you can plan for many innovative ideas to generate sales. But the holiday is a special day. And most of your competitors do their best in their holiday marketing campaign.
You should think differently and create a killer holiday marketing plan for your online store. The following segment helps you a lot.
Prepare a List of Products You Should Go For
As an eCommerce store owner, you have tons of products to sell. But when you plan for a holiday, you should make a proper list of your products so that you can decide which products are best for a holiday marketing campaign.
If you carefully select your choosable products for making campaign, you possibly generate more sales through this marketing. Before making a list, you have to measure the previous campaign data and understand which is best for you and which are not.
Give Priority to Discount Coupons
Do you allow coupon in your eCommerce store? If not, you should do it.
In most cases, customers love discount coupons. It's an evergreen way to grab customers' attention to your products. Whenever you plan for holiday marketing, you must consider offering discount coupons for your customers. Remember, it not only benefits your customers but also benefits your business.
Develop Quality Content
We have already discussed the importance of producing high-quality content. But when developing content for your online store, you need to think differently. Because in an eCommerce store, the quality content is not a blog post, rather than the product description, sales copy, user guide on how to use the product, etc.
You have to give the proper information about your product before running holiday marketing.
Hire Partners/Affiliate Marketers
Do you know?
81% of brands have chosen affiliate marketing to enhance their business.

Rakuten Advertising
Why not you?
There is no doubt that affiliate marketing is a big marketing system that can help to grow your business. In the market, there are a lot of professional affiliate marketers available who will help to promote your products or business among your target audience.
When you plan for holiday marketing, you may consider hiring some of the best affiliate marketers to work on your side. Or you can allow the affiliate program on your eCommerce site so that marketers can join to work with you.
Use Social Media Platform
You know that most of your customers are connected with social platforms. Using the social medial platform, you can easily reach your customers. To do this, you must connect your online store with popular social platforms and promote your products by publishing posts.
Focus on Paid Marketing
Paid marketing is an effective marketing system that also can be part of your holiday marketing plan. There are hundreds of marketing agencies that offer paid marketing. You need to find out the best marketing agency and choose the best plan for promoting your marketing campaign.
If you can, you also run a paid marketing campaign through popular social media platforms such as Facebook, Twitter, LinkedIn, etc.
Offer Special Gifts for Regular Customers
Who doesn't love receiving gifts from others? Well, think about this in another way. Is it not beneficial for you to offer a gift to your customers?
As an eCommerce store owner, your main goal is to satisfy your customers through your services or products and gradually build trust with them. Offering special gifts for regular customers can be a perfect way to please your customers.
And this strategy also helps to get the best result of your holiday marketing. In short, prepare a list of your regular customers and give them some surprising gifts.
Your Holiday Marketing Plan as a Digital Service Provider
Let's talk about preparing the marketing plan for the holiday as a digital service provider.
Prepare a List of Services
Like the other two, you also make a list of your services so that you can take an initial step for holiday marketing. You do not consider running a marketing campaign for each of the services instead of choosing the best one.
After that, you can think about the following step.
Offer Quality Content
Again, we give you a suggestion to offer quality content during the marketing campaign. You can create blog posts, landing page content, user-guide, make a brief description of your service, etc.
Well, you must prepare some success stories of your customers, if you have. And publish them on the site to make a positive impact on the customer's mind about your service or brand.
Hire Partners/Affiliate Marketers
We know that you have to work as a team to manage the entire marketing system of your company. When planning for the holidays, you may need some extra helping hand to complete your holiday marketing successfully.
Here, the deals. You can hire the top affiliate marketers in your niche so they can promote your business alongside you. By doing this, you will able to get more leads from your customers.
Run Email Marketing Campaigns
No matter what types of business you run, email marketing is one of the effective marketing systems in this competitive business world. And most of the business organizations, including your competitors, have also chosen this powerful marketing system to promote their business.
If you want to prepare a holiday marketing plan that works, you must consider email marketing.
Offer Special Discounts & Coupons
The holidays are a good day to offer special discounts and coupons to your honorable customers. Because most customers love to buy the products or services they need while on vacation. Besides, they are looking for these kinds of discounts and special coupons to be able to save some money.
Like other things, you should also offer some discounts and increases your conversion.
Focus on Customer Service
You and we both know how customers are mean to a business. Each of the organizations wants to satisfy their customers so that they will get benefits from them in the future.
By providing world-class customer service can be the perfect choice to grab their attention. While working on your holiday marketing campaign, you need to focus on customer service more than the other time.
Conclusion
Marketing is an important term for business. To run a successful marketing campaign, you need to apply some proven strategies and use modern marketing automation tools. In this blog, we've covered many aspects of how to prepare a marketing plan for the holidays.
By carefully following each of the above steps, you can easily create an effective holiday marketing plan for yourself. If you still some questions about this article, do tell us and also share your unique ideas on how to make a marketing plan for your holiday.
https://wphive.com/tutorials/how-to-prepare-your-holiday-marketing-plan/
Adnan Khan
Adnan Khan is a passionate writer who loves to write and read WordPress related stuff. Besides, he is very imaginative and likes to fly kites and play soccer in his off time.

Subscribe To Our Newsletter