Best WordPress Themes for Bloggers You Should Know (2023)

Looking for the best WordPress themes for bloggers? Well, you have come to the correct place!
You may wonder why you need to look for the best WordPress themes for bloggers. Well, themes play a vital role to make your blogging experience neat and clean. The audience loves a fresh, colorful, modern, and aesthetically pleasing website. The theme you are using in your WordPress site controls your content and actuates the look of your site. Before going further into themes let us have an overview of WordPress and why would you need the best WordPress theme for bloggers.
Why WordPress?
WordPress is a Content Management System for passionate writers, designers, businesses, for everyone. It is free of cost and comes in two forms of WordPress.com and WordPress.org. You can see our coverage on WordPress.com vs. WordPress.org) to learn more about the differences of each platform.
WordPress is not only free to use, but you can also upgrade your system for free. This CMS (content management system) has endless themes. If you use the hosted version of WordPress on cPanel or localhost then having your own blog is just a matter of a few clicks. You can visit How to Create a Blog by Yourself in Minutes to know more about blogging online.
Best WordPress Themes for Bloggers 2023
WordPress themes are like the architecture of a site that decides how a site will look. Typography, fonts, grids, colors make sure how the audience will react to your website. Attractive themes help visitors connect better to your site, and in some cases, they help to communicate with other media and help people to notice your site.
Let's start by answering the most asked question about WordPress themes-
Can I get WordPress themes for free if cost?
Yes, you can! Most WordPress themes come free of cost. They have their premium versions too, but you can use most of the themes for free.
What are the best WordPress themes?
Theme preference changes from people to people. So there is one best WordPress theme that is used by all.
Before going deeper into themes, you can check how outstanding Websites can be built with WordPress.
Why Should You Use Good Themes?
A great theme makes your website charming to the visitors, substantially increase the conversion rate.
Themes come with numerous functions. Functions like easy appearance, widget modification. Selecting a theme that supports functions you need can save you a lot of time.
Developers update WordPress themes regularly. This keeps the website trendy and free gives better security.
Themes come with supports that help you to decide which one is good for your website.
Appropriate themes keep the focus on your content. This focus helps the visitors to find out the expected topics easier.
Above all, they help your website have the professional look it is supposed to have.
Free and Best WordPress Themes for Bloggers
There are huge numbers of free WordPress themes in the WordPress ecosystem. Considering their features and availability we pinned down some of the best blog themes for WordPress.
Best WordPress Themes for Bloggers – Story Teller
Theme storyteller was developed for photo blogging. This is recommended for personal blogging. You can use it for fashioning a magazine too. This comes with multiple grid options and social media integration system.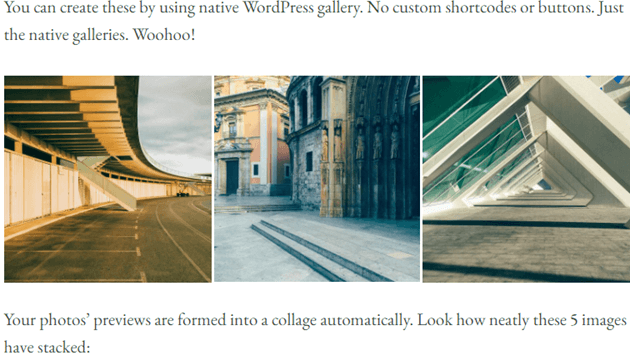 Best WordPress Themes for Bloggers – Lets Blog
The name says it all. Lets Blog is specialized for blogging purposes. It comes with almost 10 pre-built blogging templates. This has a mobile-friendly interface. You don't have to worry about SEO performance either.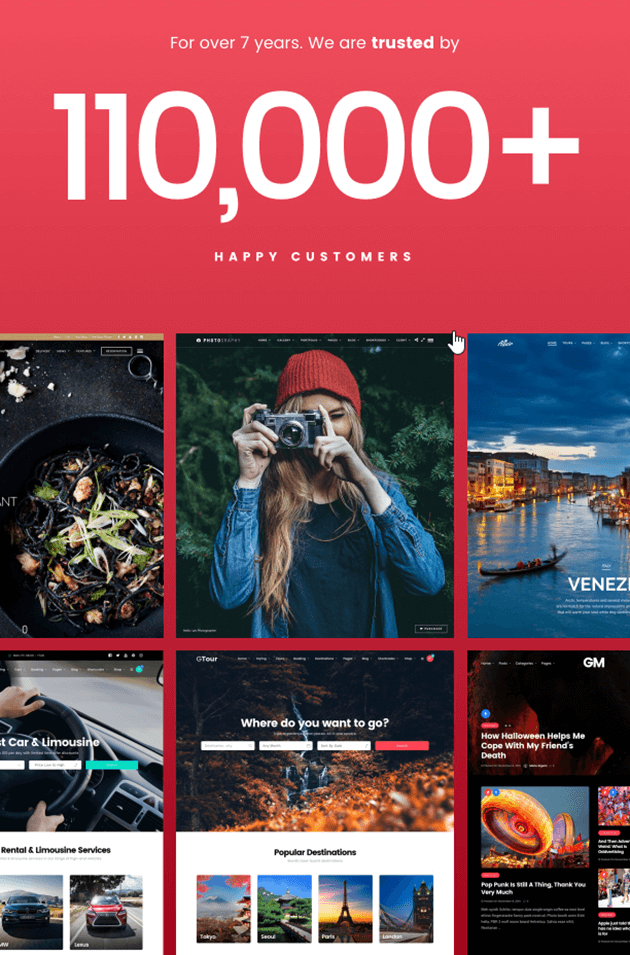 Bjorn is considered to be best for personal blogging from time to time. This theme helps your imaginations fly with its unlimited options of choosing colors and modifying the homepage. You can customize your header, re-arrange your blogs and customize the layouts.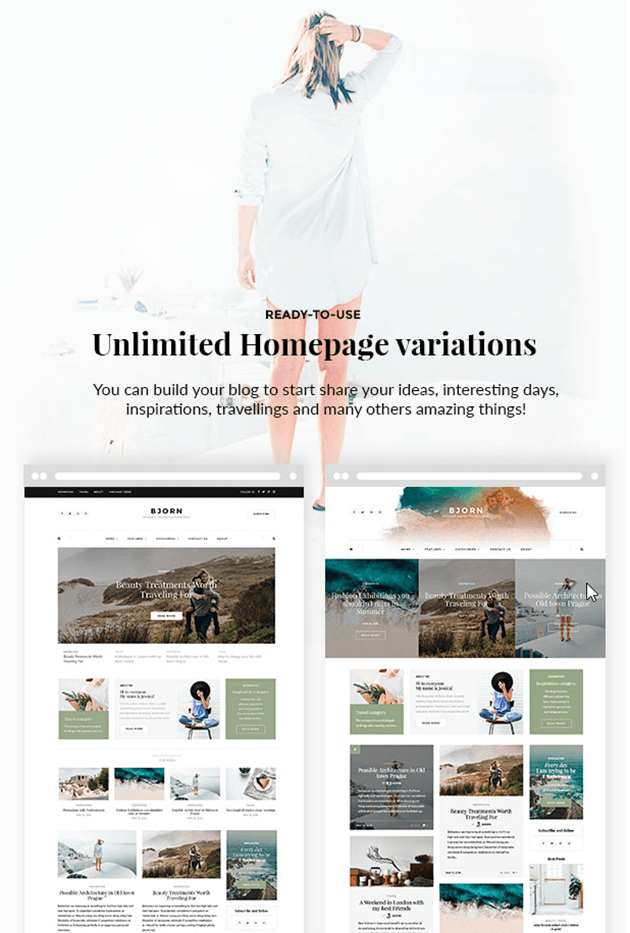 The blogger is another theme for WordPress website that you can use for personal blogging. The available templates of these themes come to aid in displaying your portfolio. This theme makes it easier to get connected with social media.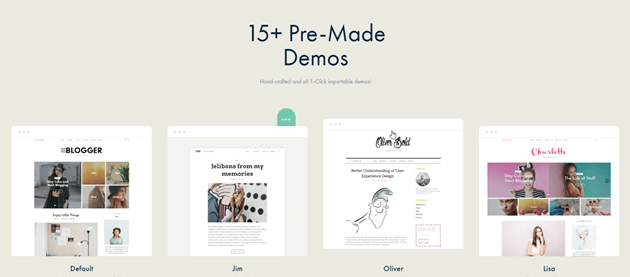 Hemlock can do more than being Socrates's poison. Here the theme hemlock serves your blogging site making your content the first priority. The new version of Hemlock is Woocommerce friendly.

WordPress Themes for Professional Use
You can use personal themes for professional use too. Still, there are a few themes that have got popularity as professional themes. Newspaper theme, Javelin, Gillion, Unicode, Soledad are some of them.
Starter Blog is a fast, responsive WordPress theme – specifically for bloggers.
One of the best things about this theme is the theme is clean and minimalistic. If you want your users to have full focus on your content – Starter Blog is the right theme for you. The theme is fully SEO optimized.
Newspaper theme of WordPress is one of the most popular themes. Websites like Reuters, Microsoft, NewYork times use this theme. This theme is famous for its neat and cleanliness. Organized layouts help visitors find their desired contents easily.

Jevelin is preferable for technology geeks. Though it is preferred by geeks, you don't need coding knowledge to run this theme. Theme Jevelin at the same time creative and intuitive.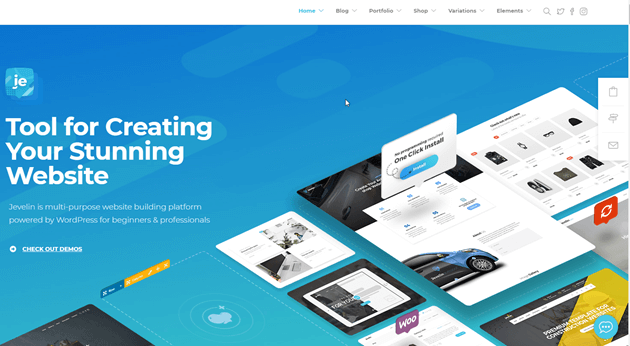 The specialty of this theme is it comes with a support system. Other than this Support system Gillion has multiple and flexible layout system and unlimited colors to choose for users.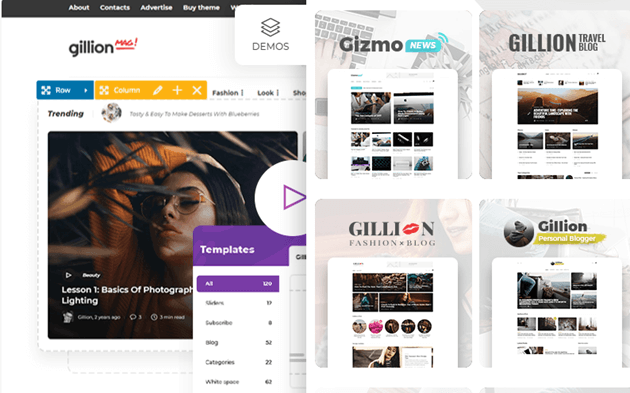 Uncode is a modern theme to fight the competitions in the market. This theme helps you to have better traffic as it concentrates on contents primarily. This is is also mobile responsive.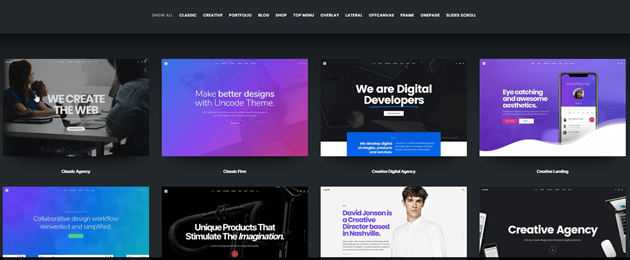 After a modern theme here we are with the name of a best seller. Soledad is the best selling theme. It's almost unlimited customizing options and inbuilt SEO system are the reasons people find it comfortable to use.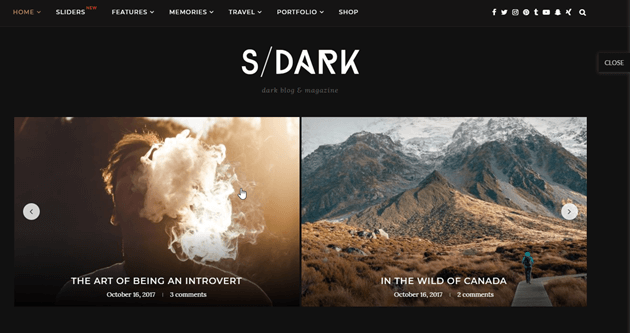 These were a few themes that you can use both for the personal and professional purpose. You may ask again why it is so important to use a great theme. Here we will give you some points that can help you understand the need for themes.
Best WordPress Themes for Bloggers 2023
There are themes specially dedicated to bloggers. Great bloggers require great typography, focus on content.
The themes we discussed so far can be used by bloggers too. But there are some themes designed to serve the bloggers. Let's have a look at those themes.
Neve blog is exactly the theme passionate travel bloggers or food bloggers look for. It is mobile responsive and gives your contents amazing interface.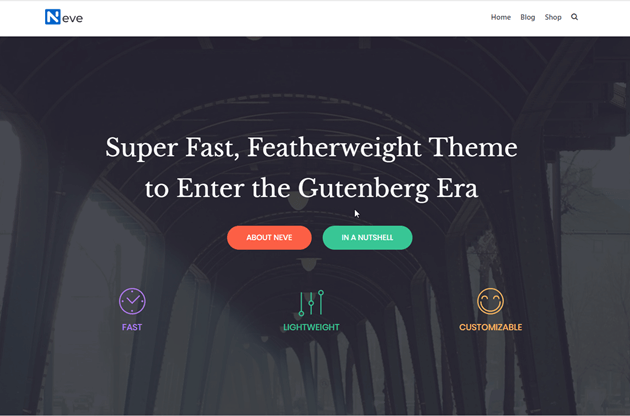 Hestia is a very popular theme. This is another specialized theme for blogging. This is famous for its drag and drop feature.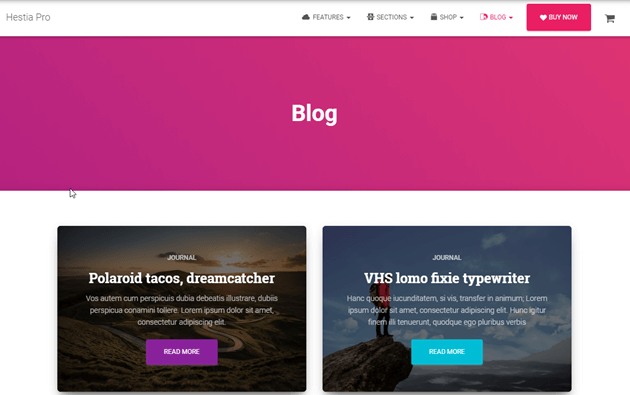 WordPress is already well known for its Newspaper theme. MH Newsdesk Lite is more personalized and fit for personal blogging. If you are a blogger covering news site, then Newsdesk Lite is a great solution for you.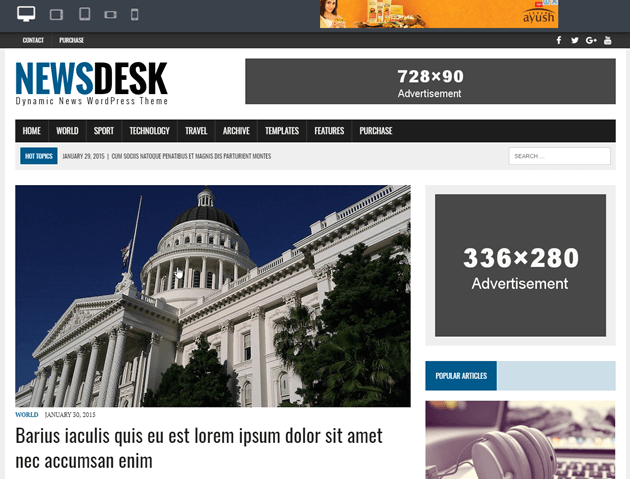 Wrapping Up on WordPress Themes for Bloggers
The world of WordPress themes is so vast, that it is not entirely possible to list all the best WordPress themes for bloggers. However, we gave focus on Content visibility, user reaction while choosing the themes. If you haven't liked our pick for the Best WordPress Themes for bloggers, feel free to leave a comment suggestion new themes.
WordPress is a unified system with all its themes, widgets, tags, categories. Themes have a profound effect on all other parts of a website. So, choosing the right theme is always a crucial decision. Take your time to choose the right theme for your site.
If this article has increased your interest in WordPress, you can create a blog using WordPress in minutes.
You can always check our WordPress Tutorials for more beginner-friendly, step-by-step tutorials.
https://wphive.com/reviews/best-wordpress-themes-for-bloggers/
Sakil Adnan
Sakil Adnan is an Author, Content Strategist, and Editor. Completed his Graduation in Business & Marketing. Passionate about WordPress, history, religion, and literature. Enjoys exploring new things beyond regular responsibilities. Believes in teamwork and loves empowering team members. Now working as the head of content at weDevs and WPHive.

Subscribe To Our Newsletter