WordPress – The Easiest Way to Build Your Website

Admit it, data is important. And in the next century, data will be as valuable as currency. Storing data is important. There are many open-source CMS platforms that help you to ease this task.
WordPress is one of the few Content Management Systems that won the heart of both developers and users. From only a simple blog it became the most popular web platform within a very short period.
WordPress began its journey as a simple web platform, smartly designed for the people who wanted to create basic blogs and host them on the internet. The first version of WordPress was created in 2003 by Matt Mullenweg and Mike Little.
Over time, it has grown into one of the most powerful and flexible tools for creating almost any type of website.
What is WordPress?
WordPress is a Content Management System (CMS) that lets us easily write, edit and publish content on the web.
WordPress is the most popular open-source CMS platform around the globe. It now powers more than 40% of the websites worldwide. More than 60% of websites that use a CMS are now built on WordPress. So the question nowadays should not be what is WordPress used for? It should be 'How can I make my own Website with WordPress?'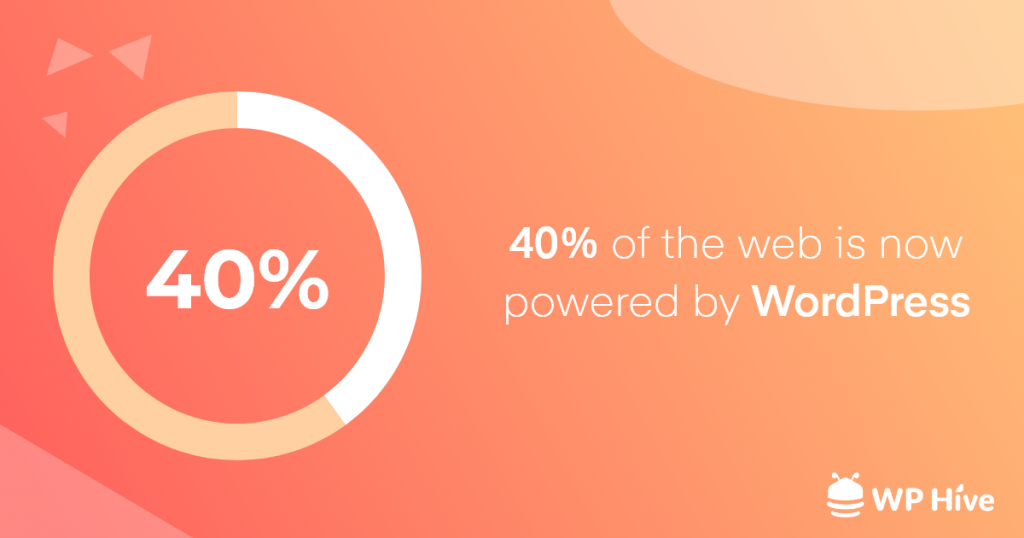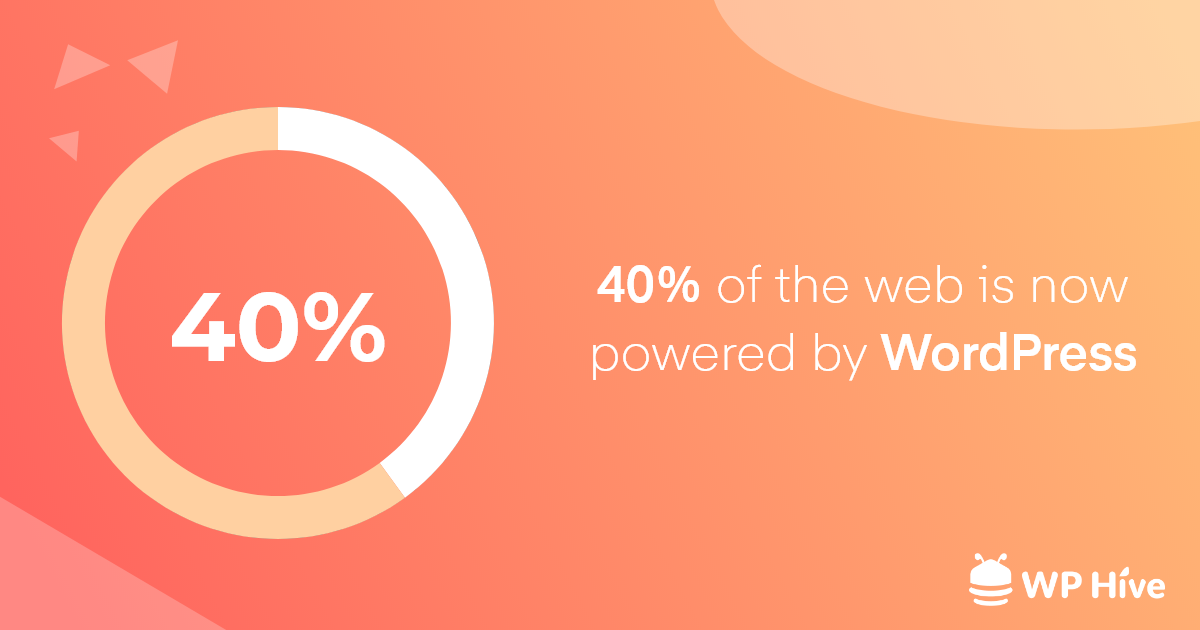 WordPress is a platform you can use to build and maintain a website even with zero knowledge of coding. It enables us to customize each and every aspect of any web portal from our point of view. Moreover, page builders like Elementor, Beaver Builder, etc makes it even easy to design a professional WordPress within a matter of time.
Uniqueness of WordPress
An important thing you need to know about WordPress is that it's an open-source CMS platform. It means the platform is freely available for anyone to download and modify, not restricted under copyright or trademark. Another exciting meaning of that- WordPress is developed and maintained by a dedicated community.
You should also know- WordPress is licensed under GPL. Which means- everyone owns it. You can take it, change it, and even sell it! You can download WordPress for free anytime you want.
Considering WordPress as The Most Popular Open Source CMS Platform
There are lots of reasons for choosing WordPress as your online platform. For you, here we are going to present some awesome features.
WordPress is so easy to use, design, manage and control. There is no need for you to be an expert on coding or developing. It's almost totally a built-in solution.

It's completely free to download WordPress.
WordPress is becoming more and more common to find the best hosting solutions for you. Their strong and wide databases will make your site super fast and provide the best support for your insights.

In WordPress, you can post a blog or customize that very easily by just 2-3 clicking. You can make unlimited pages whenever you need.

WordPress has the largest collection of themes and plugins for building and customizing your dream website. Many of them are free or you can get them

at the lowest cost. Because it's an open-source CMS platform.

WordPress is

designed by its dedicated community

and always under development to make it more powerful. You have a lot of freedom to use and interact with the software and can modify it in any way you can.

WordPress is highly flexible. You are free to choose any of the themes from hundreds and thousands available here or you can upload and design on your own.

The last and final reason for you that it's simply the most popular. Many of the giant organizations and successful persons depend today on WordPress for their online presence!
What is WordPress Used for?
WordPress is used for many different scenarios nowadays. While initially meant for blogs, now you can build many kinds of websites with WordPress. From portfolios, business websites to multivendor marketplaces, you can build it all with WordPress.
There are lots of things you can do by using WordPress; not actually many things, but everything. It's good to ask what you can't! Take a look below- what you can do by using WordPress, with adding some plugins sometimes.
Creating a blog or news portal.

Building a social network.

Hosting a photography or video site.

Creating memberships and subscription plans.

Promoting an art gallery.

Setting Up an online portfolio or resume.

Using WordPress as a Customer Portal.

Promoting a Local Business and many more…
You can use this open-source CMS platform for just about anything you want to start and manage using an online platform.
How to Start Your Journey with This Awesome Open Source CMS Platform
Before starting you should know one more thing. WordPress has two different parental websites- WordPress.com and WordPress.org. WordPress.com is basically a blog hosting site and WordPress.org is for downloading the software you need.
Download WordPress for Free
To start, simply go to the homepage of WordPress.org and download the WordPress software for your personal device. Select and add a theme and extra plugins if you need. Follow the given instructions, it's very easy.
Also, there are lots of tutorials and guidelines available for you on the net. You can learn and apply anything you need with almost no time!
Final Thoughts
A platform like WordPress has brought a revolutionary change in the world of the web. This open-source CMS platform made everything easy and simple. Today it's just a click away to start your dream project and make it global! So stop hesitating and start your online journey within few minutes with WordPress.
https://wphive.com/articles/what-is-wordpress/
Sakil Adnan
Sakil Adnan is an Author, Content Strategist, and Editor. Completed his Graduation in Business & Marketing. Passionate about WordPress, history, religion, and literature. Enjoys exploring new things beyond regular responsibilities. Believes in teamwork and loves empowering team members. Now working as the head of content at weDevs and WPHive.

Subscribe To Our Newsletter