WooCommerce Product Filter – Best WordPress Plugin for Product Filtering in 2023?


In 2022, eCommerce accounted for 19.7% of all retail sales globally. And that is up from only 7.4% in 2015! This all sounds lucrative, right?
Well, wait till you see the following stat.
On average, only 1.94 percent of eCommerce website visits convert into a purchase.

Oberlo
Imagine what would happen, if that number would be up by even 5%? That would result in a much higher purchase percentage for the eCommerce market. There are a lot of ways that an eCommerce site can improve to increase this number. If your site is a WooCommerce-powered one, the WooCommerce Product Filter plugin can be an effective way to do that.
How? In this article, we will talk about just that. So stay with us till the end, as this is going to be a really important one for the eCommerce site owners.
The Need for a WordPress Product Filter Plugin


An average website visitor spends just 15 seconds on a website. If the site is an eCommerce, it is even trickier to attract the customer. While the market share of eCommerce sites is increasing at an unprecedented rate, this number can be deceptive sometimes.
Let's explain to you why.
Amazon accounted for more than 37.8% of the total US eCommerce sales in the year 2022. Yes, the biggest reason behind that is that you can find anything on Amazon. But another important reason is that on Amazon you can find anything easily.
This is what many eCommerce sites lack. If you can make it easy for customers to find the products that you are seeking, sales will surely increase. And there's no better way to do that than adding filters on your product page.
In WooCommerce, there are no advanced filter options. However, with WooCommerce Product Filter, you can easily add Amazon-like filters to your website. The plugin that we will review today is of the same name and achieve the same goal. And it has many features that you will find highly useful. Here's a look at the features.
Top Features of WooCommerce Product Filter at a Glance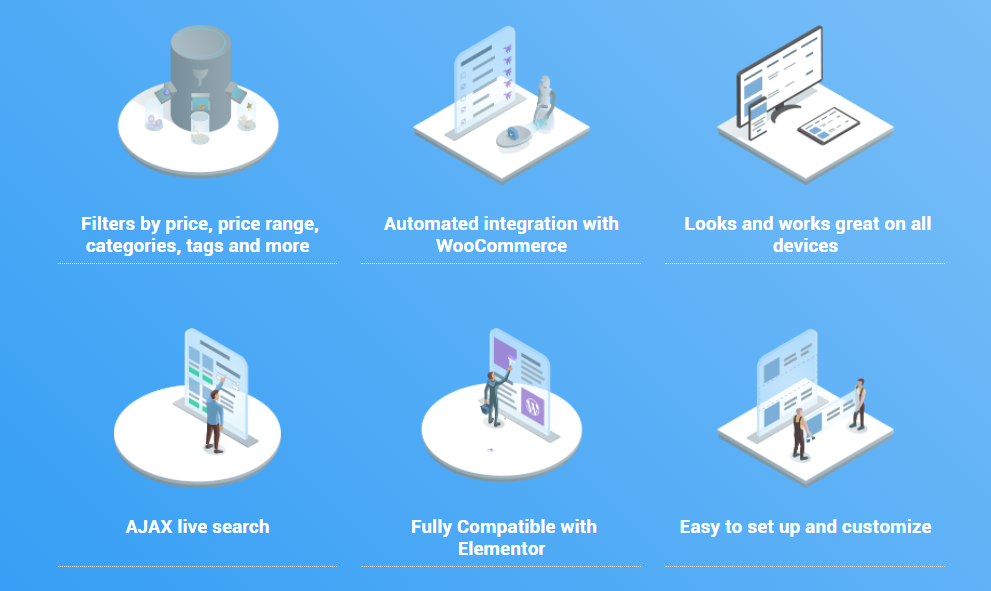 WooCommerce Product Filter is packed with every single feature you can imagine. Name a feature related to the eCommerce product filter that this plugin have it. Now let us show you the features of WooCommerce Product Filters and what they do.
Multiple Search and Filter Options: You can create filters for price, categories, tags, and multiple attributes to make customers easy to find the products they are looking for.
Compatibility with Elementor: WooCommerce Product Filter works like a charm with Elementor. If you choose to build your eCommerce site with Elementor, you can still use this plugin without any doubt in mind.
Automated Integration with WooCommerce: It is regardless to say that this plugin is based on and compatible with WooCommerce.
AJAX Search: WooCommerce Product Filter Ajax Search option will filter the product and display changed elements of the page accordingly at the same time while customers use a filter. No page reloading is required.
Filtering by Variations Attributes: If a single product has multiple variations, it can also be filtered with this attribute.
Mobile-friendly: WooCommerce Product Filter is cross-device friendly. No matter it's a desktop, tablet, or mobile, this plugin will work perfectly with every kind of device.
Styles Customization for Filters: There are several styles available for the filters, which are Checkbox, Select, Slider, Color, Image.
Allow/Disallow Multiple Selections: You can allow or disallow your customer to use multiple filters at the same time.
The feature list goes on, but we need to stop somewhere, right? So, it's time to show you how this plugin works.
WooCommerce Product Filter – Tested by WP Hive
WooCommerce Product Filter did brilliantly in WP Hive automated tests. The plugin had minimum impact on page speed and the latest PHP, and WordPress version compatibility, and no errors.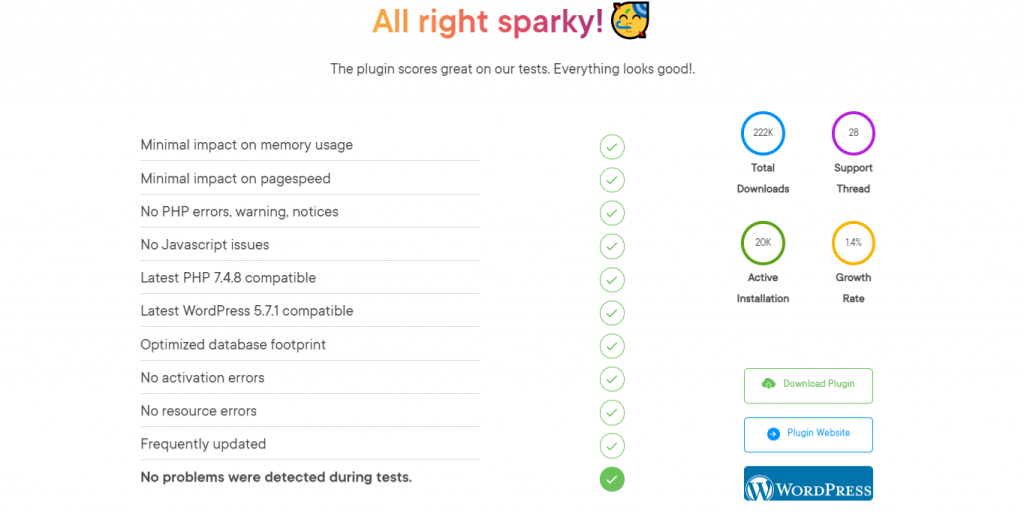 Here's a deeper look into the performance of this plugin. In short, the plugin accounted for some pretty positive numbers as you can see from the below image.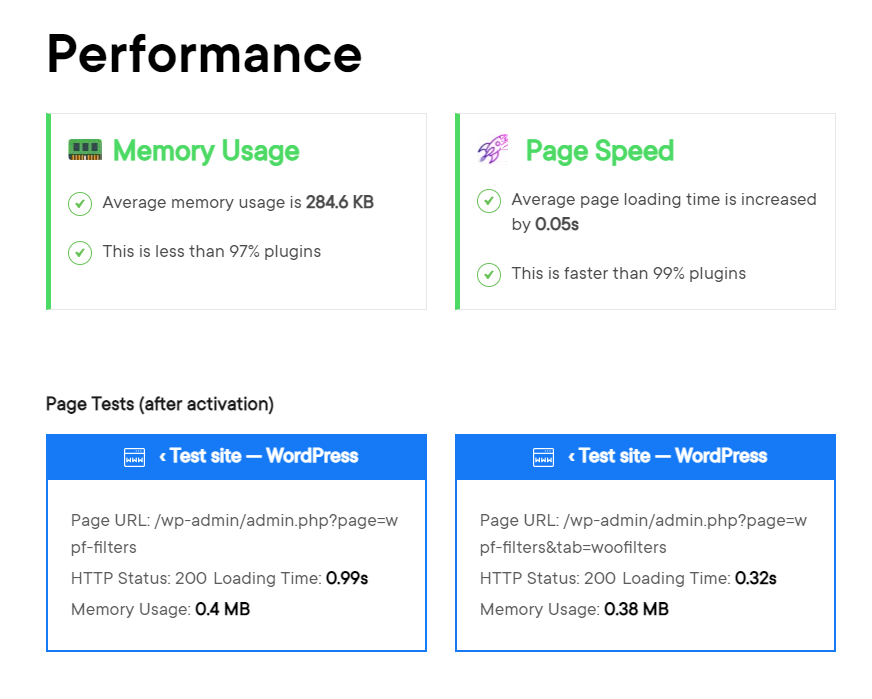 WooCommerce Product Filter Pricing
WooCommerce Product Filter is free to use. However, if you need the advanced features that are reserved for the pro, you have to pay a small price. The plugin is priced at a very affordable $49 for one site.
If you however need to use it on lots of sites, you can also buy it for 5 or unlimited sites, which will cost you $99 and $199 respectively.
How to Use WooCommerce Product Filter in A Right Way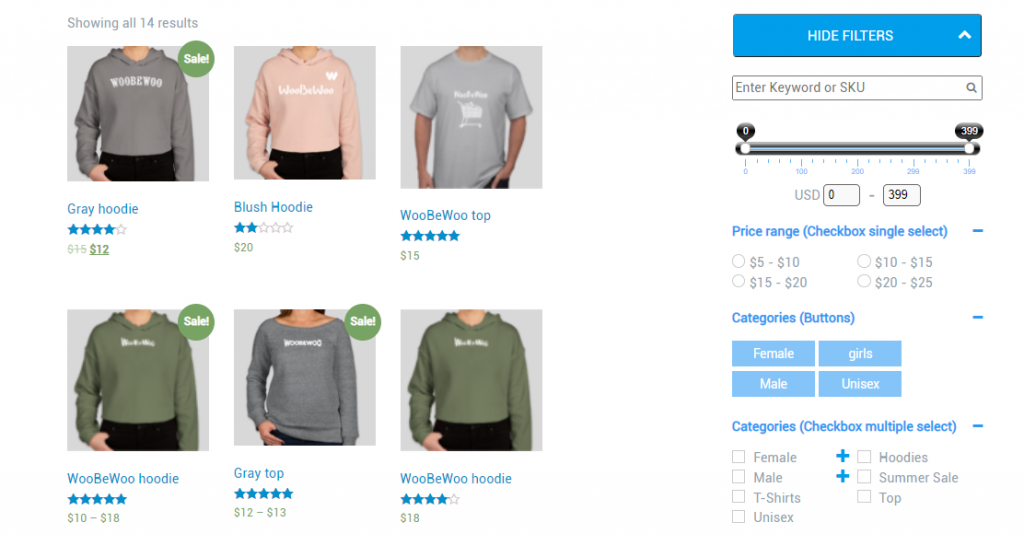 WooCommerce Product Filter is very easy to set up and use. Here is how you can install and customize this awesome eCommerce plugin to use on your website.
Prerequisites
There are a couple of dependencies for this plugin to Work. Here are the prerequisites.
Assuming you have your WordPress site ready and the WooCommerce plugin installed, let's move ahead with the installation of the WooCommerce Product Filter.
Installation
There are both free and premium versions available of the WooCommerce Product Filter plugin. We will work with the free version by installing you from wphive.com -the WordPress repository. If you need the premium version, you can download that from their website.
To install WooCommerce Product Filter, follow the below method.
Log in to your WordPress website.
Navigate to Plugins and click on Add New.
Now search for WooCommerce Product Filter.
Install and activate the plugin developed by WooBeWoo.
Below is a gif image of how it is done.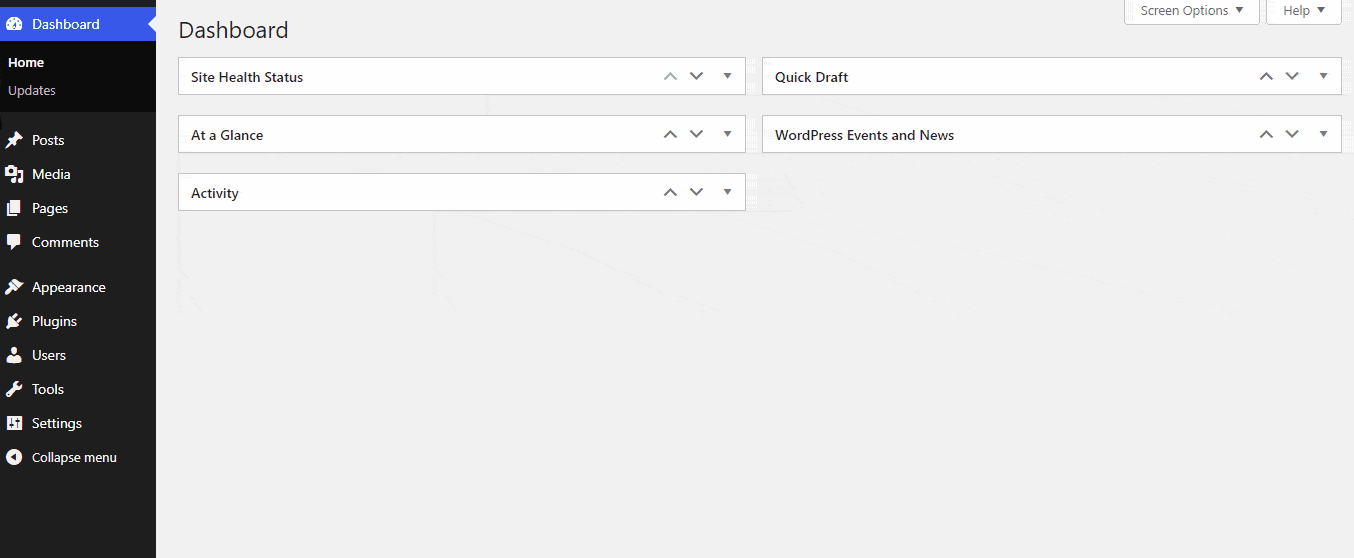 Creating a Filter
Once the installation is done, it's time to create your first filter. Here's how you can do that.
From Admin Dashboard, find Woo Product Filter and then click on Add New Filter. Give the filter a name as well.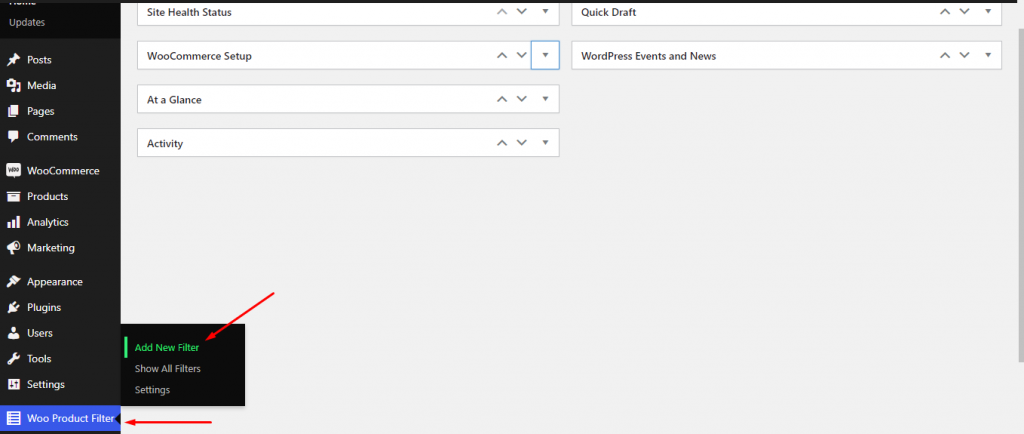 You will find an option called Select filter to add like the below image. From here you can add the filters you want on your page. Now save the changes and you are done creating a filter.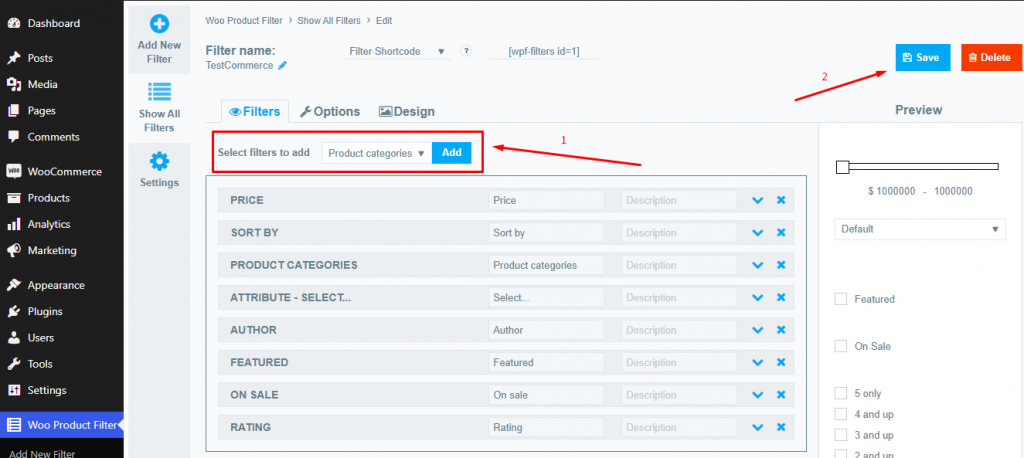 Tweaking the Options
If you want to customize the settings, there are many options to do so. You can find general settings, options to customize buttons, content, and even the loader.
Also Read: 5 Best eCommerce Plugins (Compared)
Some of the main settings are as follows –
You can choose to display the filter on a specific category or all WooCommerce pages, or even for a specific product tag.
You can choose to display the filter on mobile, desktop, or both.
You can turn on or off AJAX, which will allow users to see filtered results without reloading the page.
You will also have the ability to force the theme template for the filter or let it stay how it is.
Below is an image to main settings.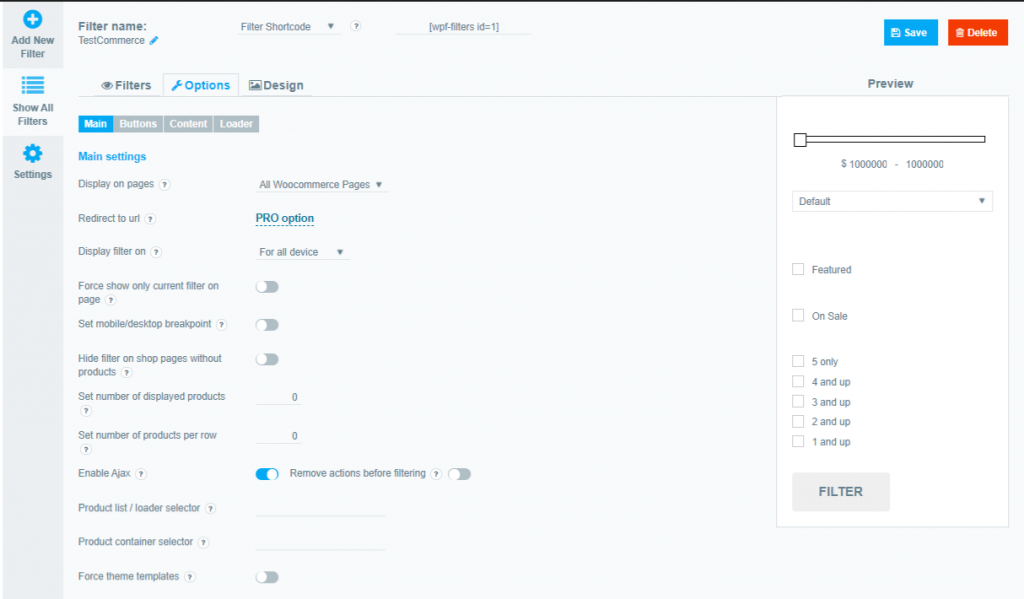 You can also customize the button settings. Let's have a look at the things you can customize in button settings.
You can choose to display or turn off the Filter button.
You can opt for showing the Clear All Filter button or not.
You can set the button position to Top, Bottom, or both.
Here's a look at the button settings.

You can also change how the content looks in the frontend. Notable options include recounting product, min/max price after selecting a filter, enabling multiple/single filters at a time, enabling/disabling the Show More button for a long vertical product list, etc.
To use all the options, you will however need to buy the pro option. Below are the key content options.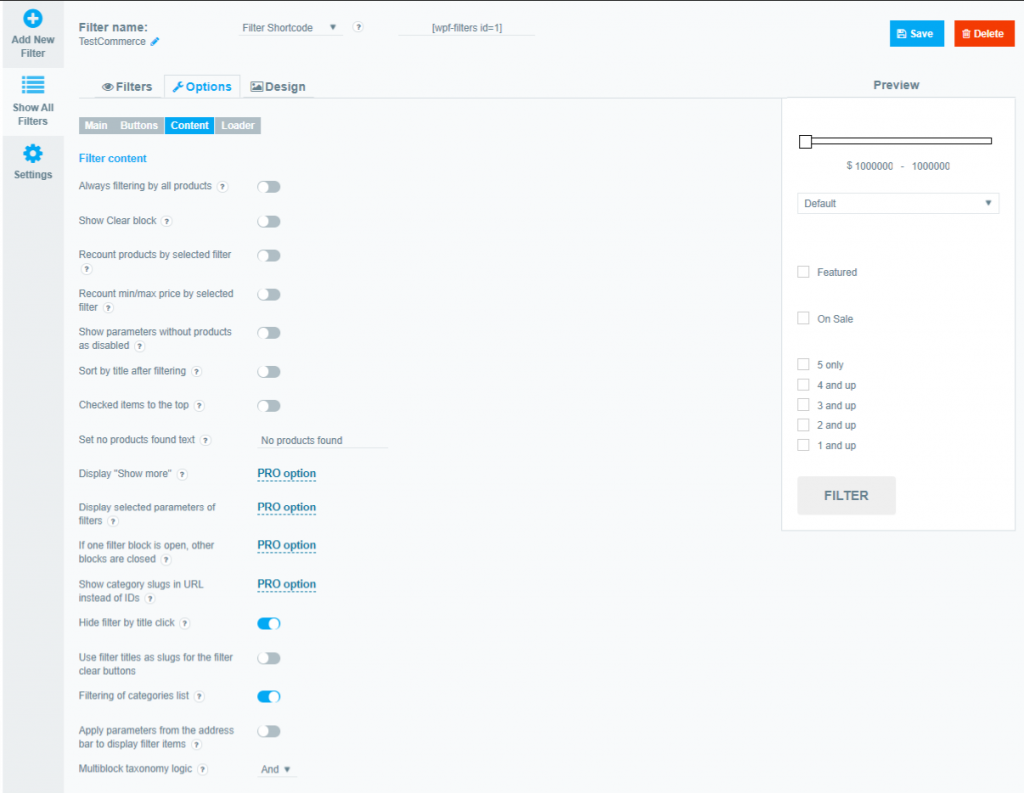 Several options to edit the loader are also there. You can enable or disable the loading icon. You can also set your own loading icon.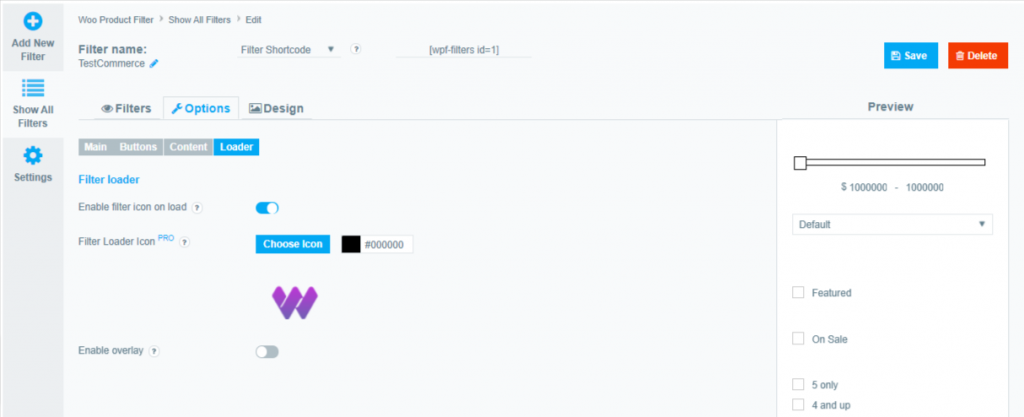 Now let's get to know how you can customize the design of the WooCommerce Product Filter.
Customizing the Design
If you want to customize how your filter looks on your website, you can customize the design section as well. There are more than enough options that will cover all your bases.
Some of the key options that you can tweak on the design front are –
Setting up the height, and width of the filter area.
Edit CSS, and JS within the filter.
Choose to or not to use theme style, etc.
Below are all the things that you can customize on the design front.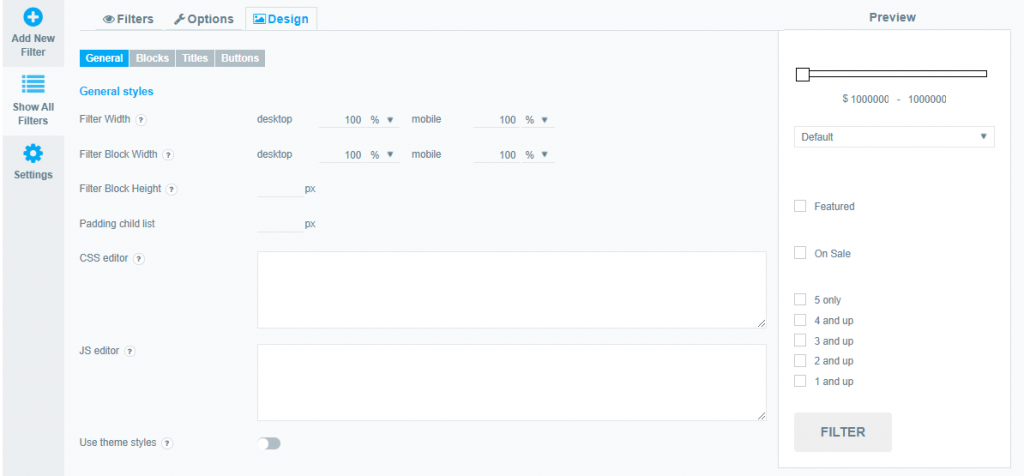 Displaying Product Filter on Frontend Product Page
Once the filter is ready and customized, you will have to add the filter to your widget. To add a WooCommerce Product Filter on the sidebar follow the below procedure.
Navigate to Appearance > Widgets from your WordPress Admin Dashboard.
On the left of the page, you will find the available widgets, scroll down and you will find a widget called "Woo Product Filter".
Drag and drop the widget to the Primary Sidebar.
Select the filter you have created.
Save the widget.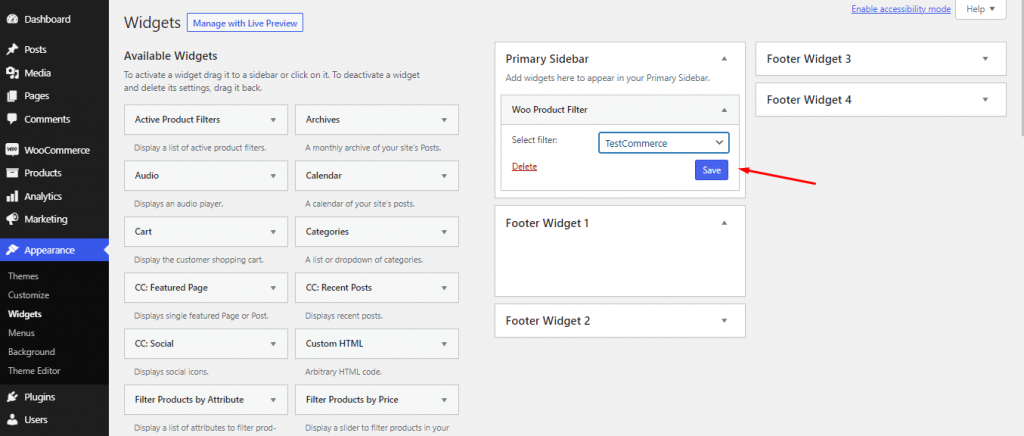 Now your filter is all set up. It's time to see the filter in the action.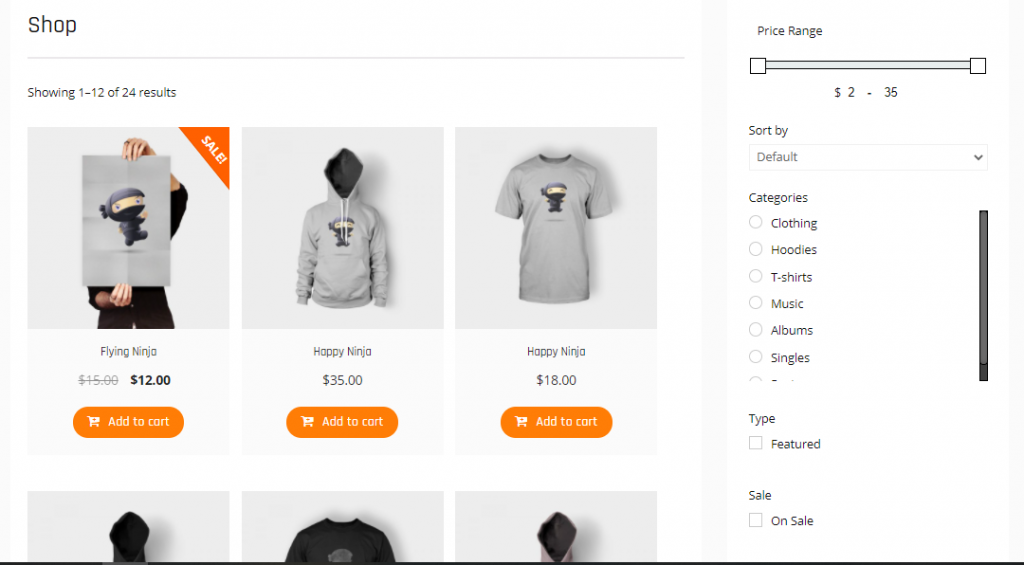 Looks cool, right?
So, are You Considering Using WooCommerce Product Filter Right Now?
We had a long discussion on WooCommerce Product Filter, how to use it and how it performs. Now comes the final question, should you choose it for your eCommerce website?
The answer from our side is that, YES, you should, if you are serious about the user experience of your site and would like to build a long-term successful eCommerce.
The plugin truly offers some awesome features and is great value for money. How did you feel about the plugin? Let us know in the comment below.
https://wphive.com/reviews/plugins/woocommerce-product-filter-review/
Faisal Sarker
Faisal is a tech blogger who excels at WordPress Content Writing. Apart from sharing useful info pieces that help people around the world, he also likes to travel and read books of all genres in his leisure time.

Subscribe To Our Newsletter