What is WordPress Widget and How to Add a WordPress Widget

Did you know search bar, tag, and categories that you see on WordPress websites are most of the time part of WordPress widgets? WordPress widgets are a nifty way to add new functionalities to your WordPress website.
What is A Widget?
Before knowing about how to add widgets to WordPress, let us first have a clear idea what are WordPress widgets.
WordPress widgets are tiny blocks in the sidebar with its specific functions.
But it is not necessary to be in the sidebar always. Widgets can be in anywhere. For example, many themes support widgets in the header, navigation bar, footer. Adding Widgets are very easy. You can just drag and drop and create widgets.
Can I Add Widgets in Any theme?
Yes! At least in 2018, more than 90% themes have widget support.
But, Before adding widgets you'll have to make sure if your existing theme allows you or not. Because widgets are dependent on themes.
Where Can I Find Widgets?
Go to your dashboard. There is an option "Appearance". Inside that option, you'll find widgets.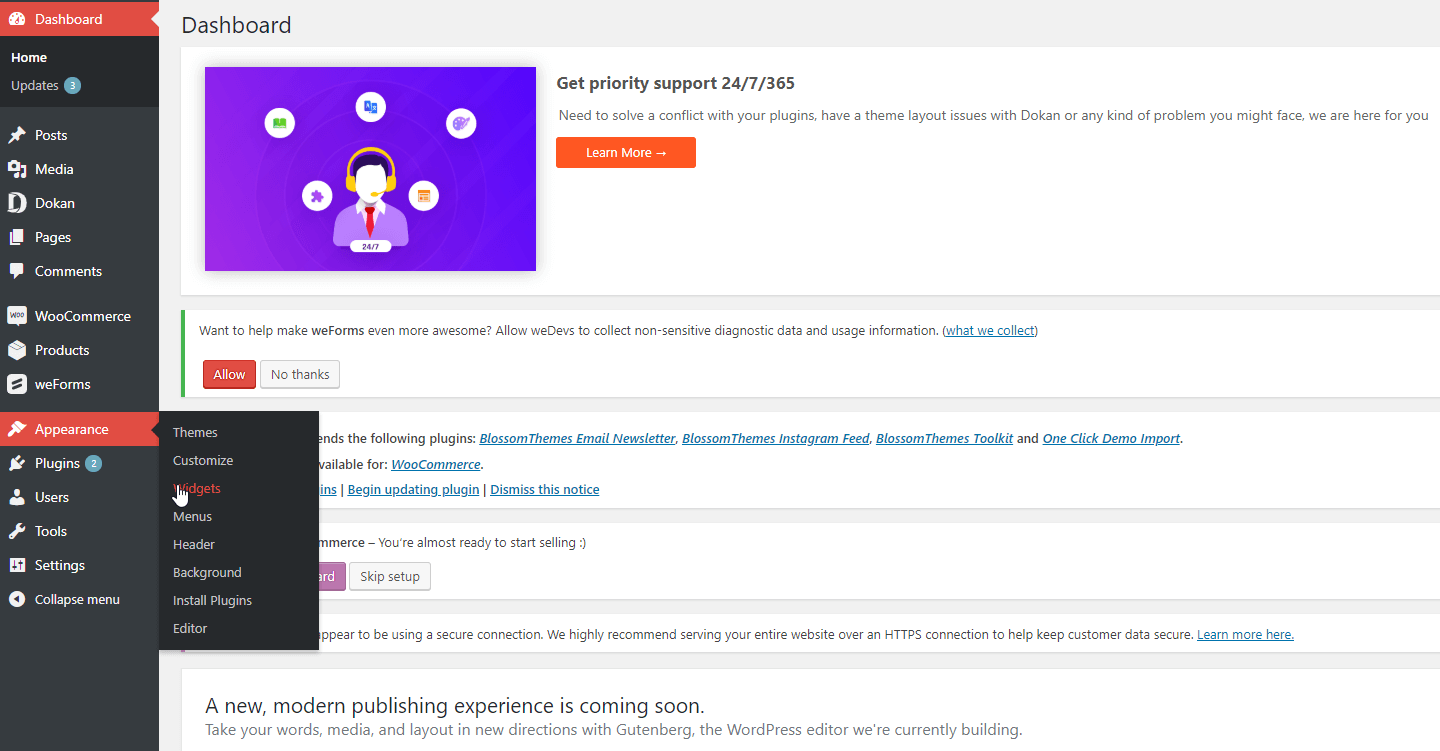 How to Add a WordPress Widget


On the right side, there are options for widget area like footer widget, right sidebar, left sidebar. These are the positions where you can set your widget. On the left, there are options like search, texts, recent comments etc. These are the available widgets. You will have to add these inside the blocks of the right side. [These options vary from themes to themes]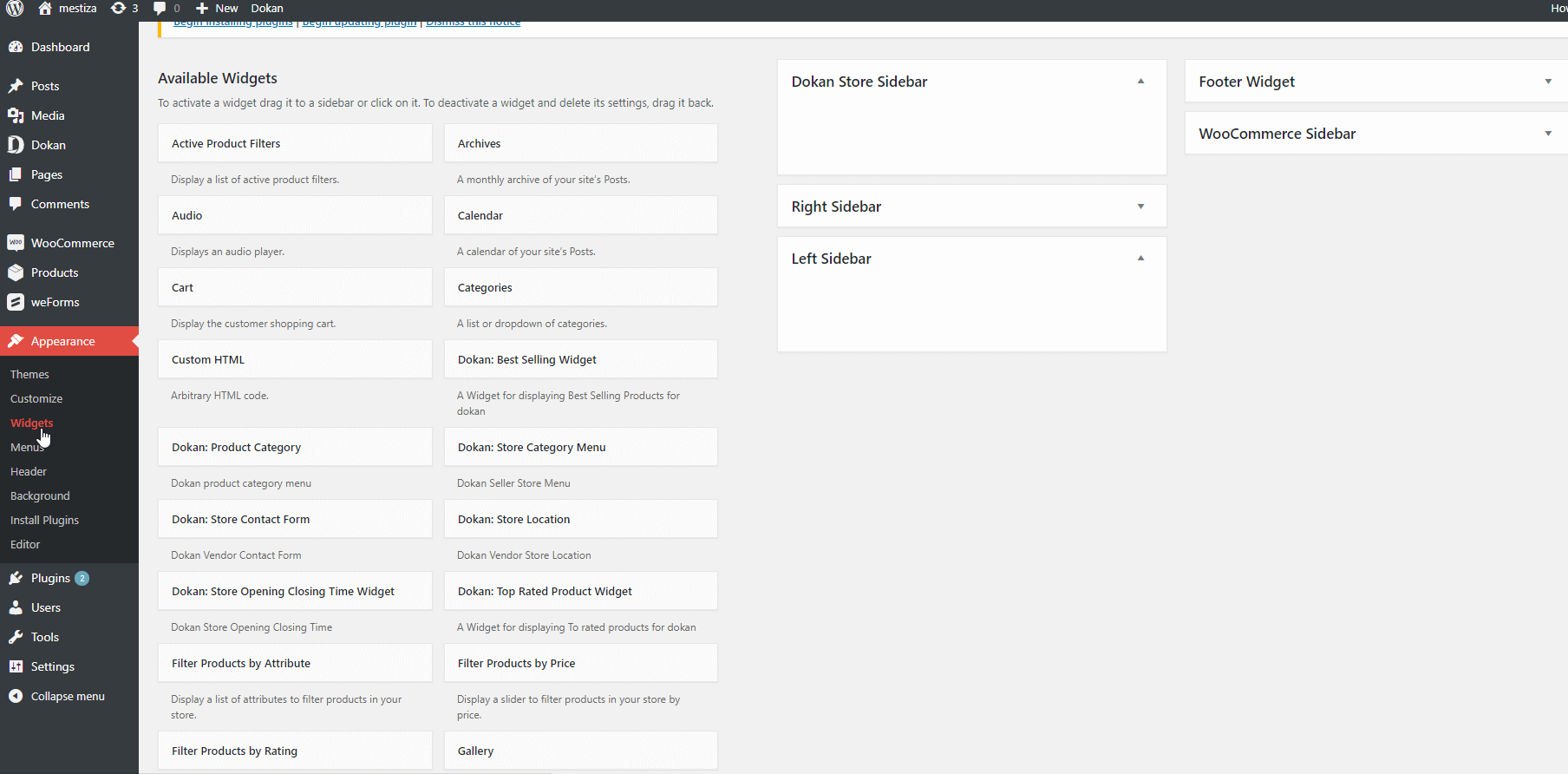 Adding widgets is easy in WordPress. And like always you won't need any technical knowledge to do that. You don't need to know coding to add widgets in WordPress. For the new kid on the block, it is an easy way to add a gallery, images, videos etc from available widgets section.
Adding WordPress Widget from Appearance
If you navigate to the Widget section from Appearance, you can drag and drop widgets where ever you want or you can just click on the option and it will suggest you options like the picture below.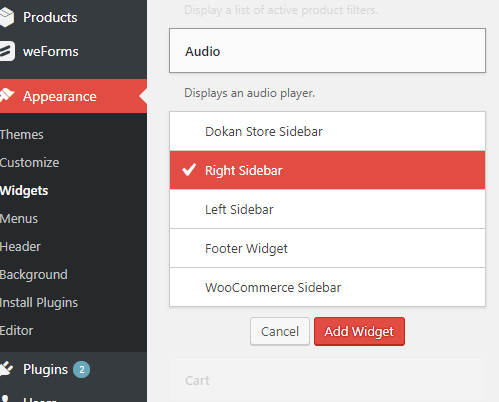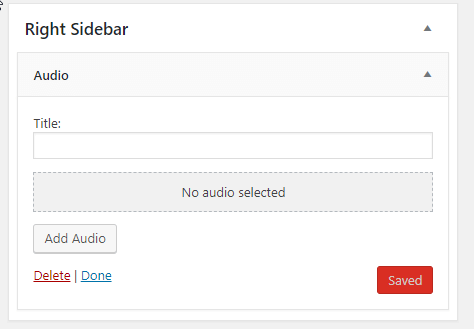 How to Edit Widgets in WordPress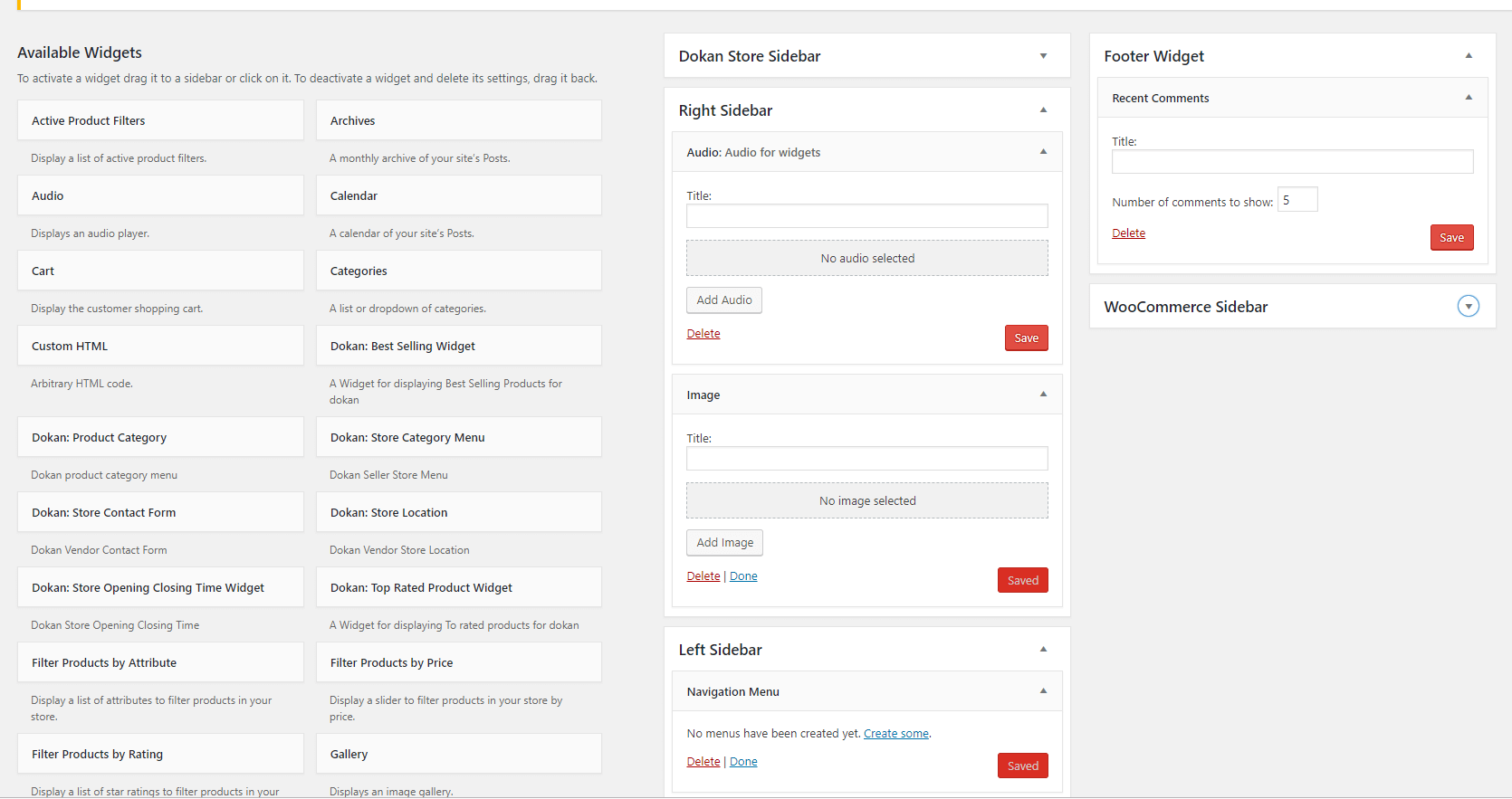 After adding widgets in widget area click on "done" if you want to add that in your page. If you don't like it then getting back is easy too. You will just have to click on delete option. It will be deleted from your website.
Adding WordPress Widget from Customizer
There is another way to add a widget. Go to Appearance >> Customize. You can add widgets from the Customizer section too.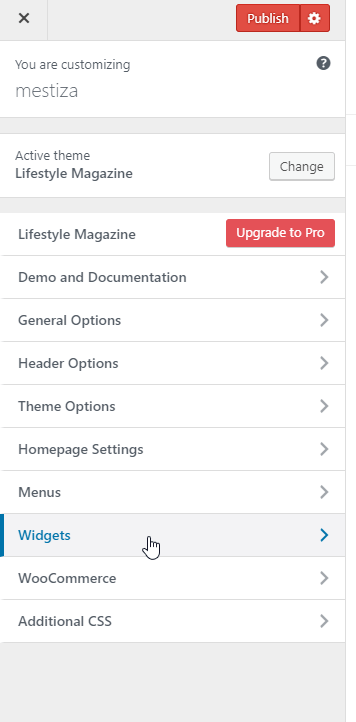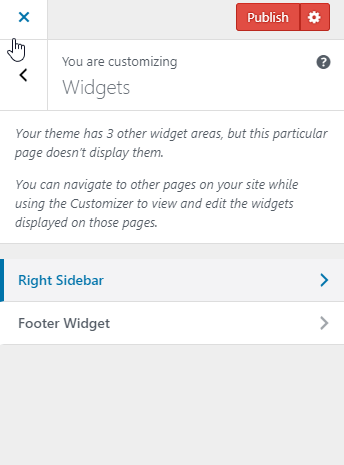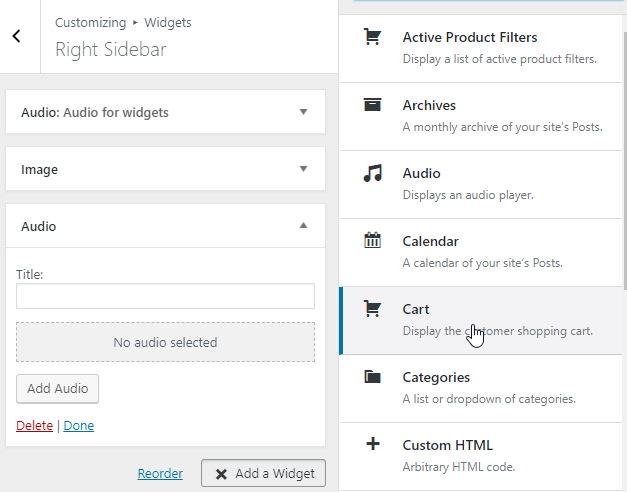 This is not an easy process to follow. This is why WordPress has a separate section for widgets.
Wondering about Inactive Widgets?
Have you been wondering about the option Inactive Widgets? Inactive widgets are there to preserve your widgets when you are not using it.
Suppose you have added a widget "audio" in the right sidebar. But you don't want to use it now and don't want to lose the settings either. You can simply drag that to the inactive section and drop it there. It will be saved with its setting and you will be able to use it whenever you wish.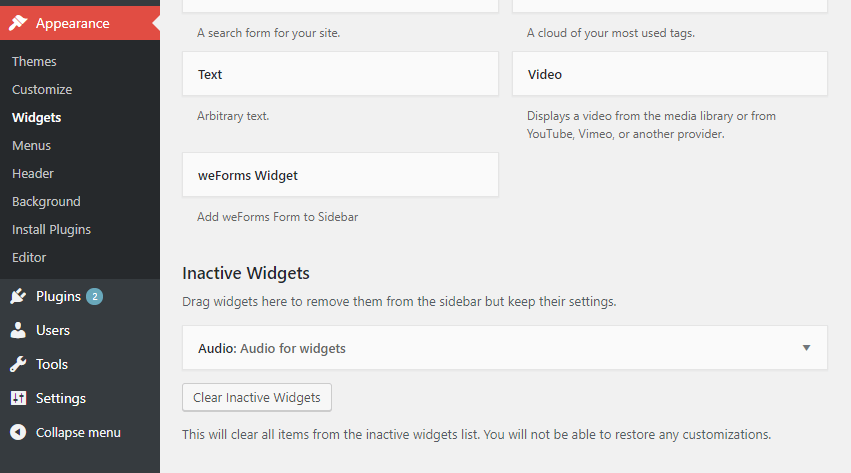 Additional Widgets Functionalities from Plugins
A good number of widgets come by default with a new WordPress installation. But you can always have more advanced widget facilities by installing new plugins.
Wrapping up
Widgets are amazing options for WordPress. They play a critical role in the outlook of your website. If you are a developer you can create your own widget too.
If you still don't know what WordPress is, you can read our guide on How to Install WordPress the EASIEST WAY – Complete Tutorial (2018) and learn more about it.
Experiment. Learn. Repeat, with our beginner-friendly WordPress tutorials.
https://wphive.com/tutorials/what-is-wordpress-widget-and-how-to-add-them-wordpress/
Saif Hassan
Product Manager by passion & profession. Lead Product Manager at weDevs, former PM @ Poptin. Passionate about writing & tech. He's an advocate of Human-Centered Design and believes that websites and the tools used to build them should be well crafted, intuitive, and accessible. Cyclist. Reader. A WordPress ninja 🥷, HCI expert & a design thinker 💡

Subscribe To Our Newsletter