Recap: WordCamp US & State of The Word 2019 – Everything That You Might Have Missed Under 5 Mins ✨

Last week was crazy at St. Lous! Thousands of attendees, hundreds of sessions, great speakers, business veterans, WordPress enthusiasts – all came under one roof at America's Center Convention Complex at St. Louis Mo.
Every year, Matt Mullenweg gives his State of The Word speech at WordCamp. In the State of the Word, Matt shares his thoughts on where WordPress has been, where it's going and takes questions from the audience.
I was scheduled to join WordCamp US, as a volunteer. I was very excited this year because WordPress is maturing. Since last year, WordPress is on a journey to embrace new technologies, and rejuvenate itself.
This year, it was no different. WordCamp US ended with a bang with thousands of attendees, hundreds of volunteers, speakers & fans all around the globe.
WordCamp US – The Biggest & Most Hyped WordCamp
WordCamp US is one of the most important and grandest WordCamp out there. Not only because it usually has the "Word of The State" presentation by Matt, but also it attracts all WordPress fans, developers, designers, community managers across the globe.
This year was no exception. WordCamp US started as early as 8:00 in the morning on November 1st, at St. Louis, Mo. St. Louis is itself a very nice city that has a rich history. WordCamp US happened in America's Center Convention Complex.
The venue had a great positive vibe all the way.
There were almost 67+ sessions in WordCamp US, ranging from Content, Marketing, Design, Development and more.
WordCamp US By the Numbers
This year also saw a massive number of WordCamps that saw the likes of Google. The WordPress ecosystem is getting interesting because Google has been keen on WordPress development from the last year. Google's own SiteKit came out of beta just last week, immediately before WordCamp US.
A full list of sessions is still available on the WordCamp US website. I am listing them out for your convenience. The videos should be up soon and I will link each session for your convenience.
I tried to pick up the best sessions but it'd not be a good thing to do. Each speaker gave their heart out to share their knowledge among the community. Each session had different audiences.
State of the Word
This year's State of the Word laid out the blueprint for WordPress for the next year. And as expected, the Gutenberg editor is front and center of it.
Matt started with the improvements made to WordPress last year. Starting with Cronjob. Cronjob handling of WordPress was a mess before. Matt emphasized how WordPress handles all scheduling stuff now.
WordPress 5.3, coming in November 14th, will be including
150+ block editor improvements
Twenty Twenty default theme
Date/Time improvements and fixes
PHP 7.4 compatibility
Revamped Admin Email Verification, will notify admins about their current admin email every six months.
A new version of WordPress for phones (iOS and Android) is scheduled to release in the next couple of weeks. The new app will have dark mode and work even without internet access.
83% of all users on WordPress 5.2 or newer are running at least PHP 7. This is a massive win for WordPress as PHP 5.4-5.5 really holds back the true potential of WordPress.
Matt then reiterated the community engagement of WordPress. WordCamps have been happening around the world and this year 141 WordCamps had taken place Worldwide.
141 WordCamps
17 Kids Camp
16 do_action charity hackathons.
Matt took a silence when announcing the death of Alex Mills. Alex was the author of the hugely popular Regenerate Thumbnail plugin.
Gutenberg…Gutenberg…Gutenberg!
After that, it was all about Gutenberg. Gutenberg had revamped how WordPress works to the core last year. Matt said last year, the work on Gutenberg is just done 10%. This year, he jokingly bumped into 20%.
Since WordPress 5.0 was the biggest change to the WordPress history of 16 years, it didn't get the best responses from the WordPress community. The Gutenberg WordPress plugin is still one of the lowest-rated plugins by such a huge number of people.
20 releases of Gutenberg since last year. 400 developers have contributed to Gutenberg. (100% increase over YoY). 50 million posts have been done using Gutenberg.
WordPress 5.3 is coming on November 14, 2019. Matt thanked all the contributors for their contribution.
Gutenberg/Today
The loading time of Gutenberg editor has been drastically reduced in the WordPress 5.3 release. It's almost 2x fast since Gutenberg first came out.
With a performance boost, the editor is also having some sleek new UX updates.
Transition effect while restructuring blocks.
Typewriter Mode will allow writing that
Block Previews will be showing a quick preview about the block
Quick Navigation Mode using a keyboard for faster accessing.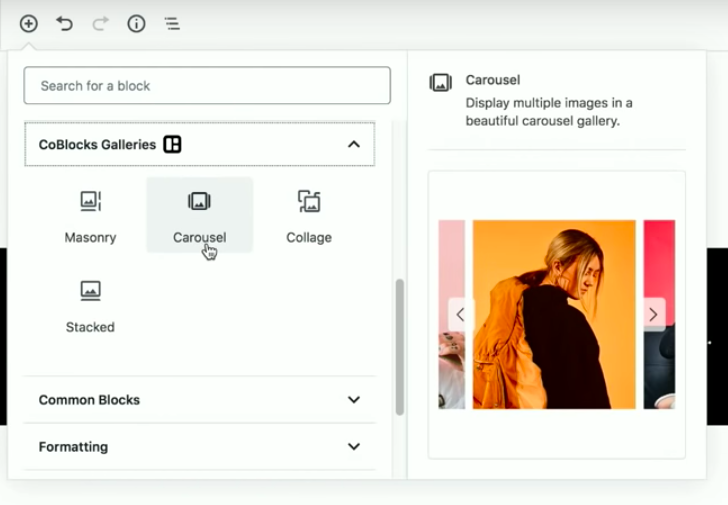 Gutenberg/ Tomorrow
After covering what's happening with Gutenberg, he shared what will happen with Gutenberg the next year. Probably the most important change to the editor is coming with block directory. Users will be able to install a block while writing from the editor itself.
Block Directory You are going to be able to install directly from the Editor. Completely inline, no reload or anything. This is going to be huge for developers!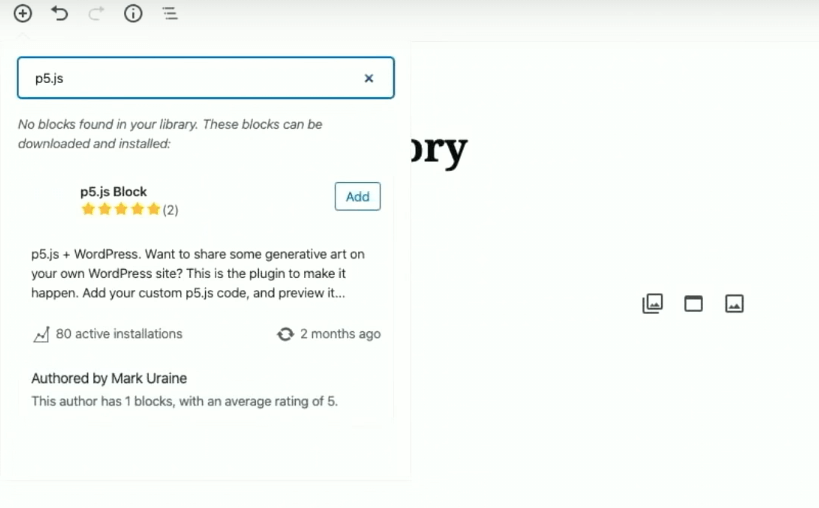 Apart from the Inline block install, Gutenberg will be adding some nifty new features.
Social Icons from Editor You can finally add social icons anywhere in the
Navigation Menu Block to use from the Editor You can add a navigation menu to the editor more nicely.
Button Gradients Gutenberg editor is introducing Gradient buttons
Multi Layout Button Phew! You can finally add two buttons, side by side! Oh god, finally!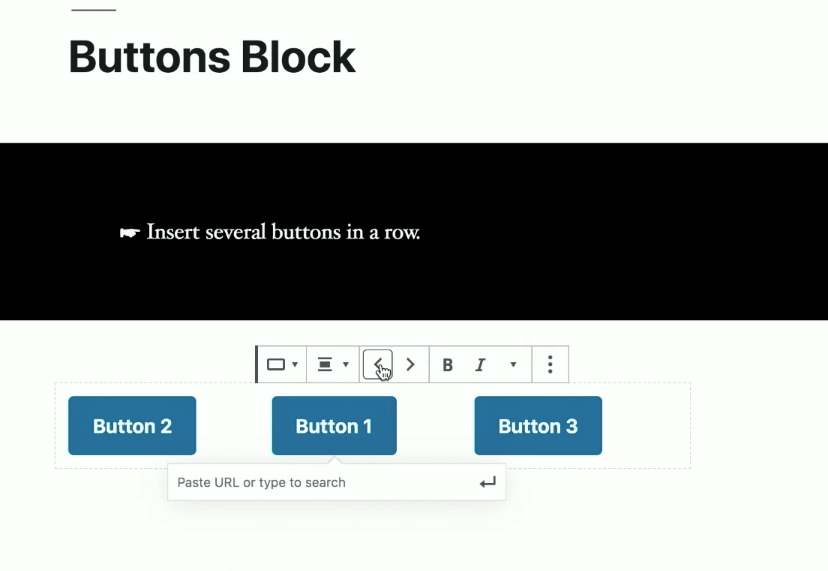 The idea is to mimic any website and make it using Gutenberg Editor
Matt showcased some great examples of using Gutenberg Editor
You will be able to build newsletters directly from the Gutenberg editor.
Pragmatic created a plugin that converts the entire Word document (including images) to Gutenberg ready blocks.
The Future of Gutenberg
Matt announced that Gutenberg development will be having 4 phases
Phase 1: Easier Editing (more focus on Usability)
Phase 2: Customization (more focus on Personalization)
Phase 3: Collaboration (more focus on real-time co-editing like Google Docs)
Phase 4: Multilingual (making Gutenberg more local)
One More Thing
One of the most surprising announcements from Word of the State was showcasing another plugin named Slide. Matt's entire presentation at WCUS was made using the Slide plugin, showcasing the power of Gutenberg.
He ended his by providing emphasis on Contributor's Day & the project Five for The Future
Gallery
A WordCamp isn't WordCamp without photos. Companies like Elementor, Yoast, rtCamp, WP Rocket, Themeum, Google all joined WCUS to showcase their products.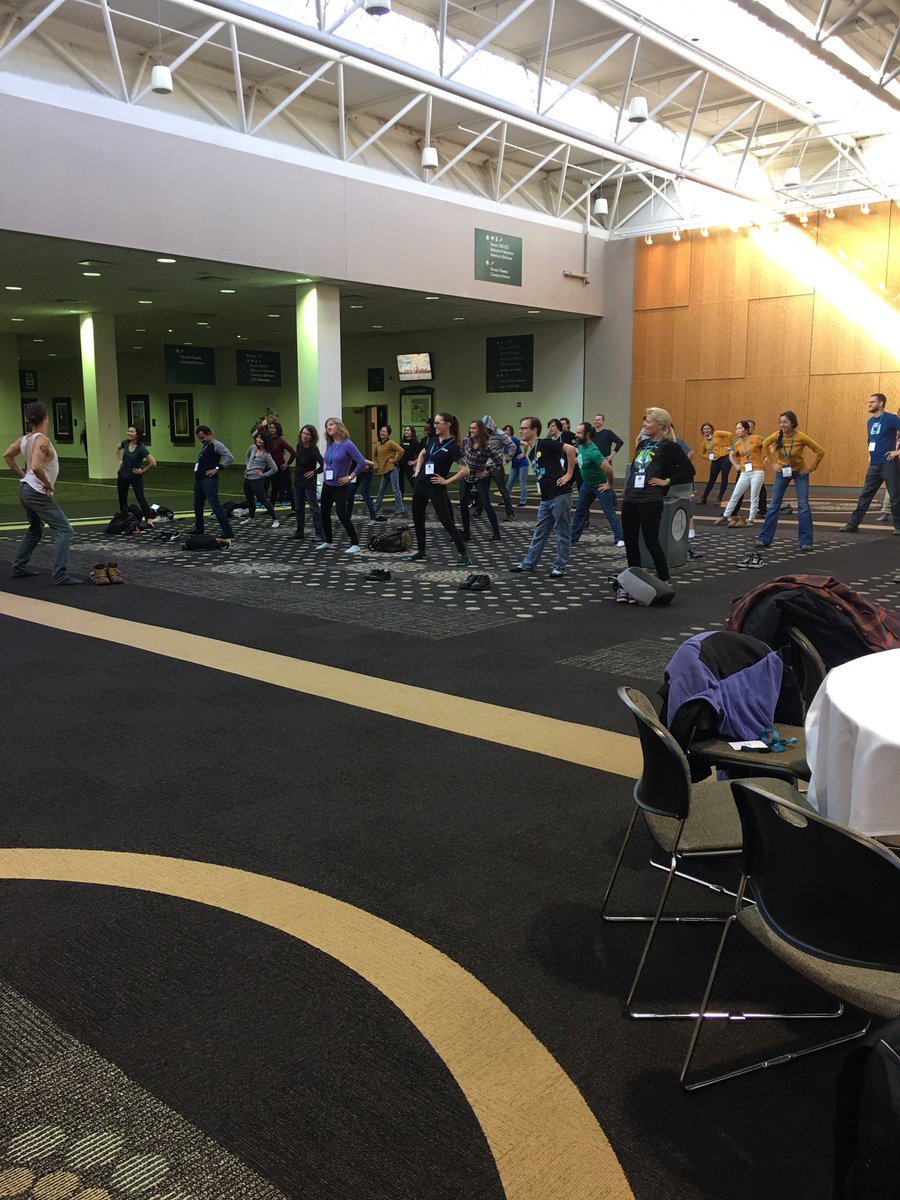 Did I Miss Anything?
I have tried to recap everything regarding WordCamp US. Did I miss anything? if you attended WordCamp US, let me know what you loved most in the comments section!
[All the information is collected from the web! The pictures were only posted if they were made available publicly on Facebook or Twitter.]
https://wphive.com/reviews/recap-state-of-the-word-2019-wcus/
Saif Hassan
Product Manager by passion & profession. Lead Product Manager at weDevs, former PM @ Poptin. Passionate about writing & tech. He's an advocate of Human-Centered Design and believes that websites and the tools used to build them should be well crafted, intuitive, and accessible. Cyclist. Reader. A WordPress ninja 🥷, HCI expert & a design thinker 💡

Subscribe To Our Newsletter