Trust Swiftly Review – Flexible Identity Verification for WooCommerce

There's not a single eCommerce owner who has never faced a problem with fraud. Traditional password protection was never enough for such fraudsters. Especially for WooCommerce-powered eCommerce sites, security has always been a big issue. In order to prevent chargebacks, a dynamic identity verification system can come in really handy.
That's where Trust Swiftly comes in as another layer of security. It is a cloud-based dynamic identity verification tool that helps to filter out fraud without hampering the user experience of real customers. Say goodbye to chargebacks and start winning any disputes with the extra proof you obtain about customers.
Let's get to know more about this plugin, and how it can help you, from this in-depth Trust Swiftly review.
What is Trust Swiftly
Trust Swiftly is a SaaS tool that helps you verify your customer's identity. It offers more than 15 verification methods to make sure those who are ordering on your website are real customers. This can be critical if you sell high-risk goods such as luxury items or digital goods. Furthermore, certain industries require age verification which can be completed by Trust Swiftly.
Trust Swiftly gives you the power to –
Unleash multiple verification methods at the same time
Quickly detect frauds and prevent chargebacks
Understand the bad user's pattern of behavior
Prevent fraudsters before they get a chance to harm your business
Now let's a take look at the verification methods that Trust Swiftly.
Verification Methods Offered by Trust Swiftly
Currently, Trust swiftly offers the following methods to verify a user's identity.
Phone SMS Ownership – Verifying phone numbers via SMS is one of the most popular methods of security verification. This is available on all the plans of Trust Swiftly.
E-mail Ownership – Trust Swiftly also offers a good ole email ownership verification method. It is available on all plans.
ID Ownership – ID ownership verification is another effective verification method from Trust Swiftly. This feature is available on the Business and Enterprise plans.
Selfie Liveness – If you need to verify if the exact person is accessing the account, the live selfie verification method from Trust Swiftly can help. Available on both Business and Enterprise plans, however, the starter plan users will not get this feature.
Document Ownership – Documents can also be verified automatically with custom rules and attribute. Document verification is also available in the Business and Enterprise plans.
PayPal Ownership – Verifying PayPal ownership can be an excellent security method. This feature can be found on the Business and Enterprise plan.
Banking Ownership – With Trust Swiftly, you can also verify the banking ownership. The user can complete the verification by connecting to their bank, the process will only disclose their identity. It is available on the Business and Enterprise plans.
Voice Ownership – It is an advanced verification method from Trust Swiftly that allows verifying the user's voice to authenticate. This feature is only limited to Enterprise users.
Card Ownership – Card Ownership can also be used as a verification method using Trust Swiftly. It verifies the card was not stolen and can use 3D secure authentication to verify it. Only Enterprise users can benefit from this feature.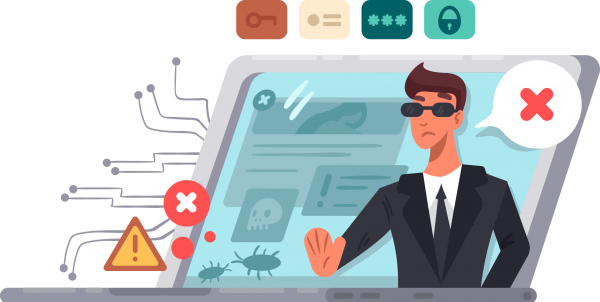 10. Live Video – Apart from selfies, live video is also available as a verification method in Trust Swiftly. Set up a live video chat session with an agent for the ultimate security verification of your customer. It is also available only on the Enterprise plan.
11. Geolocation – If your business is based on and targeted for a particular location, you can track and verify the user's location. Trust Swiftly will cross-reference the user's IP location with their physical location to defeat VPNs or proxies. This feature is limited to business and enterprise plans.
12. Social Ownership – Facebook, Twitter, LinkedIn, and Google social profile ownership can also be used as a verification method. It is available on business and enterprise plans.
13. Physical Address Ownership – It is a rarely used verification method where you can verify a user physically by sending a letter and handing to code inside it. It is only available for enterprise users.
reCAPTCHA Verify – reCAPTCHA, the popular security verification method is also available in Trust Swiftly. This method helps prevent bots and automated attacks such as card stuffing and verification attacks. It is also available for all plans.
Google and Mobile Authenticators – You also get Google and Mobile Authenticator with all plans from Trust Swiftly. This can verify high-risk transactions without building your own two-factor solution.
Manual Review – Trust Swiftly also provides manual review as a verification. Trust Swiftly uses its expertise to review all verification information and optimally decides on orders if they should be sent for further verification, declined, or completed. However, it is only possible for enterprise users.
How to Use Trust Swiftly to Secure your WooCommerce Site
Now let's show you how to use Trust Swiftly to secure your WooCommerce from fraudsters.
Step 1 – Creating a Trust Swiftly Account
As Trust Swiftly is a cloud solution, first, you need to Sign Up to create an account on Trust Swiftly.
You may need to wait some time for Trust Swiftly to verify your website and business to ensure the security of their platform.
Step 2 – Installing the Plugin
In order to use Trust Swiftly on your website, first, you need to install it on your website like any other plugin.
If you're a beginner, here's a quick guide to installing the plugin.
Login to your WordPress website's admin panel and navigate to Plugins > Add New
Search for Trust Swiftly.
Install the plugin once you find it.
Step 3 – Setting Up
Once you install the plugin, you must insert the API key to verify the plugin. You can get it from Trust Swiftly website.
If you have registered for Trust Swiftly service from their website (see step 1), and it is already verified, you should be able to access the Trust Swiftly Dashboard. From the dashboard, navigate to Billing > Payments and insert your billing details. Without setting up the billing details, and payment method you can not use the service.
After that, go back to the dashboard again and navigate to Verification> Verification Templates.
Next click on the Add Template button to select which verification types you require to complete. For example, we did a simple email verification to test.
After that, go back to the dashboard again and navigate to Developer > API.
Now click on Create API Key.
You will be asked to give the API Key a name.
After that, you should be able to see API Key, API Secret, and Embed Key. Copy and store all of them somewhere, as you need to paste all of them on your website.
Now click on Add Webhook.
A popup will appear where you can add the desired events to subscribe. After that click on Add.
Now click on the button called View Secret and copy the secret code once it appears.
Go back to your WordPress site and open Trust Swiftly from the admin panel. Now paste the API Key, API Secret, Embed Key, and Secret Key in the respective fields.
Keep the base URL the same as your Trust Swiftly dashboard URL. In our case, it is https://wphive.trustswifly.com.
On the same page, you can also choose when the verification will appear for the customers and for which product categories the verification will be applicable.
You can also customize the button image.
Once you are done with changes, hit Save Changes. You have successfully set up the verification!
Testing the Verification Process
Now that we set it up, we will show you how the verification process works from the user end.
We set up the verification process to show after checkout, so it will only show once the order is paid. If the setup is completed properly, a button called Verify with Trust Swiftly will appear.
Clicking on the button will take the user to the verification dashboard or a modal popup (depending on what you choose on the settings).
Once the verification completes, the user will see a confirmation and will be able to take the next step. Easy, right?
Trust Swiftly Pricing
Trust Swiftly is an affordable tool that only charges as much as you use. That means you will pay for as many verifications as Trust Swiftly does for you.
There are currently three tiers of the pricing plan. The tiers mainly restrict which verification methods you can use. The three tiers are –
Starter: Starting at $0.02 per verification, this plan lets you use E-mail, Google Authenticator, and Phone SMS verification methods.
Business: Starting at $0.01 per verification. This plan offers more verification methods than the starter plan. This includes E-mail, Google Authenticator, Phone SMS, ID, Documents, Social, PayPal, Banking, and Video/Selfie verification.
Enterprise: You can talk with the team Trust Swiftly regarding the enterprise plan pricing. It offers all the verification methods and will be necessary if you have a business up and running in full force.
Time to Enable Cloud-based Identity Verification on your WooCommerce Site
With Trust Swiftly, it's now easier than ever to enable highly flexible and accurate, cloud-based identity verification on your WooCommerce site.
It is mainly a SaaS tool that can help you utilize 15+ advanced identity verification methods on your WordPress site. It is the perfect security measure that you can enable for your eCommerce website.
So what do you think of the tool and would you use this on your website? Let us know in the comments section down below.
https://wphive.com/reviews/trust-swiftly-review-woocommerce/
Faisal Sarker
Faisal is a tech blogger who excels at WordPress Content Writing. Apart from sharing useful info pieces that help people around the world, he also likes to travel and read books of all genres in his leisure time.

Subscribe To Our Newsletter