Nothing can be worse than forgetting passwords. If it comes to your phpMyAdmin and WordPress admin password, it can get even more frustrating.
While you can reset phpMyAdmin password in a couple of ways, we have shown you how to do that on XAMPP, which is one of the most popular software packages to create a local WordPress site. You can easily do the same using other localhost services or web services as well.
On top of the above, we have also guided you on how to reset the WordPress admin password on phpMyAdmin, using XAMPP.
The Real Scenario behind Resetting phpMyAdmin Password and WordPress Admin Password

Having access to phpMyAdmin is essential when you manage a WordPress site. WordPress uses MySQL as its database management system. We use phpMyAdmin to handle the administration of MySQL. With the help of phpMyAdmin, we can create, update, drop, alter, delete, import, and export MySQL database tables.
So you might find yourself desperately looking for ways to reset your phpMyAdmin password if you forget it. As without phpMyAdmin, you can not perform the important database-related tasks.
Another important topic that we will go through today, is how to reset the WordPress admin password. As WordPress admin is the person who administers a WordPress site, admin forgetting the password and losing access to the website can be catastrophic.
If you have already lost your password for either phpMyAdmin or WordPress Admin dashboard, then stay with us for the easy and step-by-step guide to reset it.
How to Reset phpMyAdmin Password on XAMPP
Now let's get to the point. In order to reset phpMyAdmin password using XAMPP, first launch the XAMPP control panel. Wait till the following screen opens up.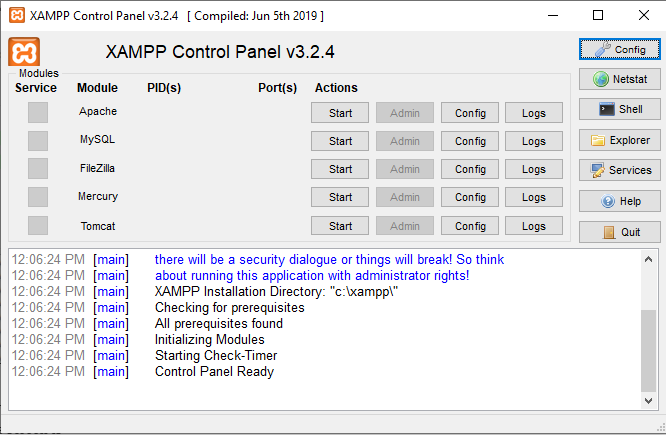 Once this screen pops us, Start the Apache and MySQL service. After that, click on the Admin button of the MySQL.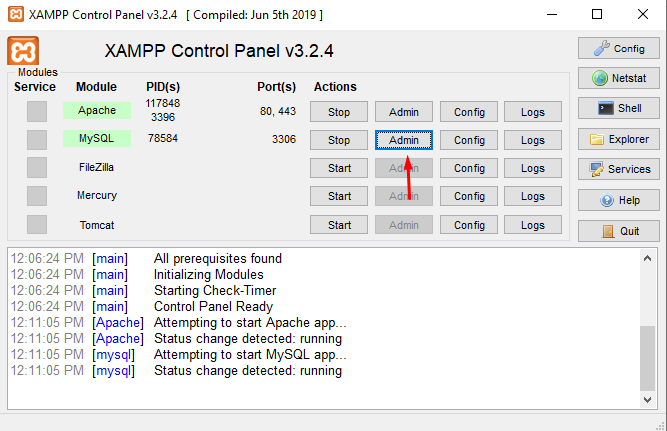 Now you will be redirected to the login page of phpMyAdmin page. From here, we can log in to phpMyAdmin page.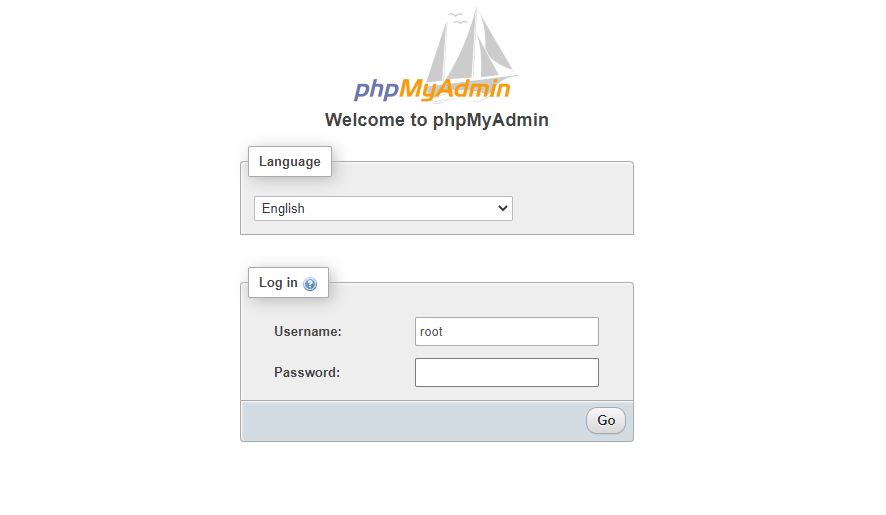 However, we are assuming you lost the password, so let's get back to the XAMPP control panel popup.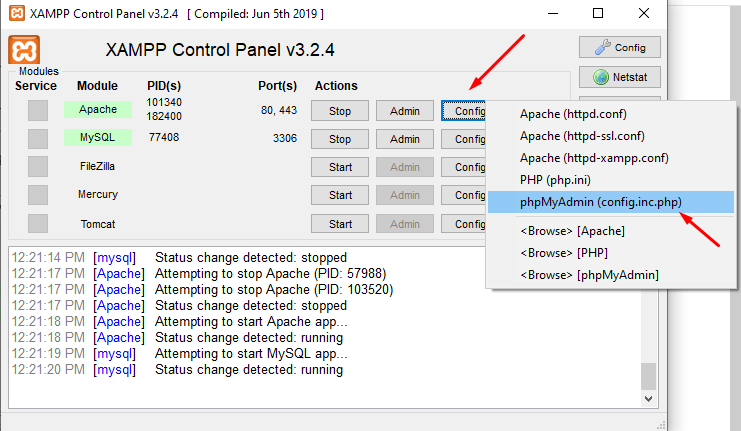 Now click on the Config option of the Apache service. You will find a couple of settings. From here, choose phpMyAdmin (config.inc.php).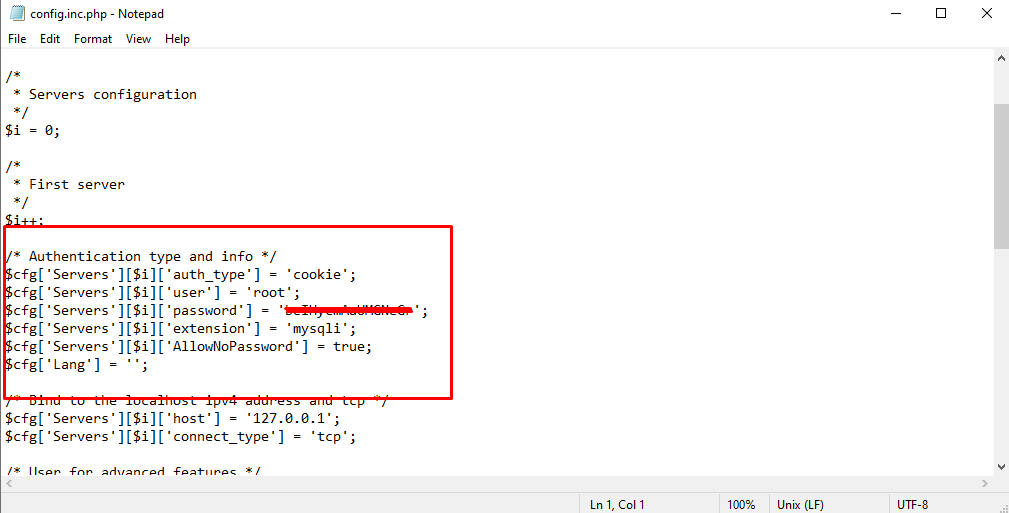 Now set your password to anything you want. Also, make sure to set the auth_type as cookie.
Once you successfully reset phpMyAdmin password, login with the newly set password and your existing user name.
You can easily reset phpMyAdmin password using other localhost services or web services by following the same procedures.
Resetting WordPress Admin Password from phpMyAdmin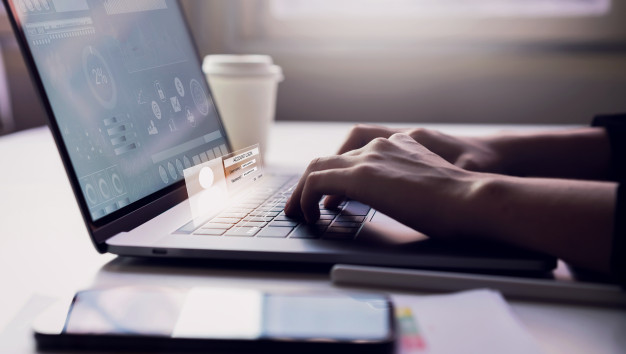 Learning how to reset WordPress admin password from phpMyAdmin can be useful for a couple of reasons. You might want to set a new admin password. You might also forget the password, while also losing access to the mail connected to the account. In times like these, resetting the WordPress password from the database can become the last resort.
Thus you might want to use phpMyAdmin to enter the database and reset your password.
You can access the phpMyAdmin in a couple of ways. Follow whichever method is preferable to you. Here, we will access the phpMyAdmin through XAMPP. Now let's get to the tutorial.
In order to reset phpMyAdmin password, first launch the XAMPP Control Panel and start the Apache and MySQL services.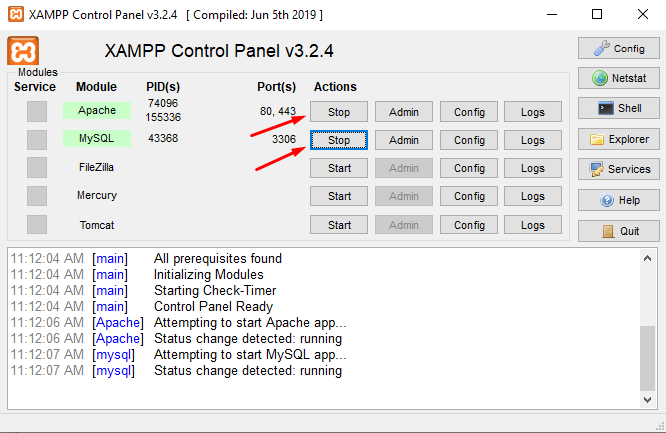 Now click the Admin option of MySQL service and it will lead you to the login page to get inside the phpMyAdmin dashboard.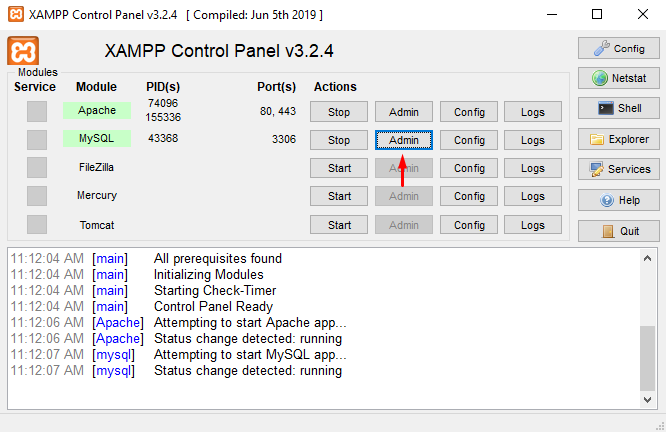 If you haven't set up authentication, you will be directed to the phpMyAdmin dashboard straightaway. Now click on the Databases option.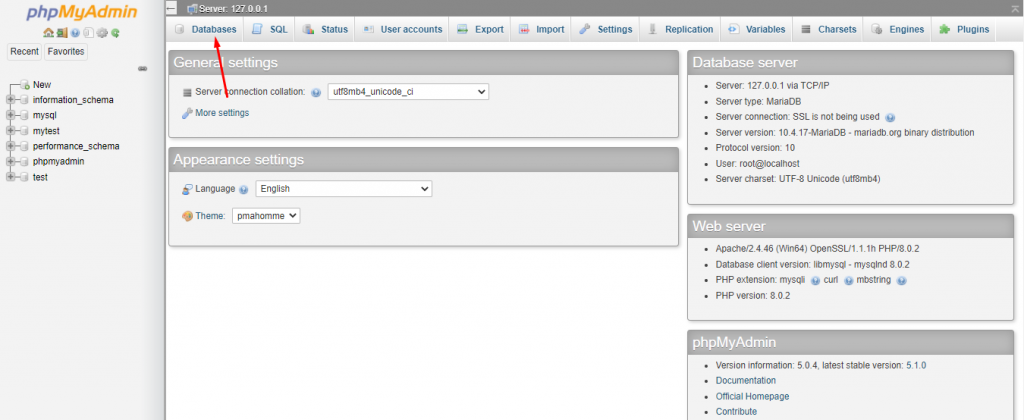 Find the database of your website and click on it.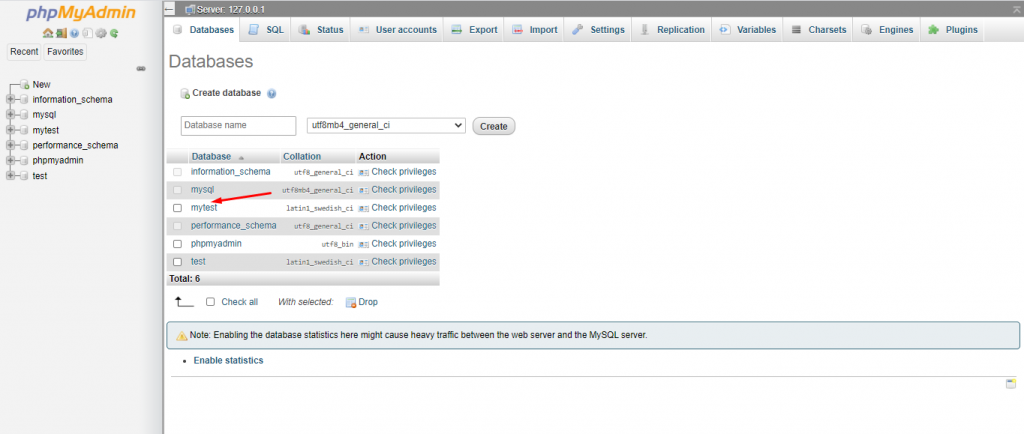 Go inside wp_users and you will be able to see all the users of your site. You will also find an option called user_pass, which contains the passwords of all the users.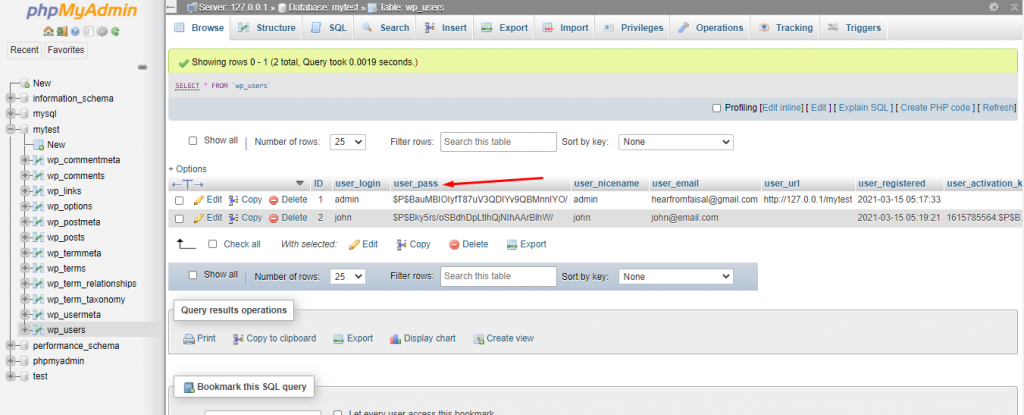 You can double-click on the admin password and reset it easily.
Congratulations! You have successfully done the job of resetting the WordPress admin password from phpMyAdmin.
Conclusions
If you are an avid user of WordPress, then you have to remember a lot of passwords. Thus, it's not very uncommon to forget passwords from time to time. Forgetting phpMyAdmin and WordPress account passwords are two very common occurrences.
While it is very easy to reset phpMyAdmin password and WordPress account password, you might have to face unnecessary hassle if you don't know how to do it.
So we showed you the way to reset phpMyAdmin password, as well as the way to reset the WordPress password. We have used XAMPP or local sever to do both. You can do it on your cPanel or another web server in the same way.
If you have any trouble with the whole process or need further assistance, please feel free to ask for help in the comment box.
And if you like the blog and it helps you in any way, consider liking WP Hive Facebook Page or follow us on WP Hive Twitter Account.