What is Akismet and Why You Should Start Using it Right Away

Are you a victim of spam comments in your WordPress site? You can quickly filter all of your comments and block spam using the widely used Akismet plugin.
As of the most recently reported period, spam messages accounted for 56.87 percent of e-mail traffic worldwide.
–
Statista
We all have been victims of spamming at some points of our web journey. Fortunately, there are options today to filter this bad commercial advertising practice by just adding an anti-spam plugin in WordPress websites. Akismet is the best solution for you to have your job done.
What is the Akismet Plugin?
Akismet is the spam comments filtering service. Akismet plugin was developed and marketed by Automattic, the parent company behind WordPress.com.

Akismet plugin catches blog-news site comment and pingback spam using its own algorithm. Anyone within the WordPress industry now relies on this plugin to protect all type of spams.
Why Use Akismet Plugin from The Very Beginning
There are lots of plugins for you to block spam comments. You know there is a matter of trust to use spam filtering plugin. Akismet certainly is the best option for anyone in this regard. Akismet plugin was developed by Matt Mullenweg, the main brain behind WordPress!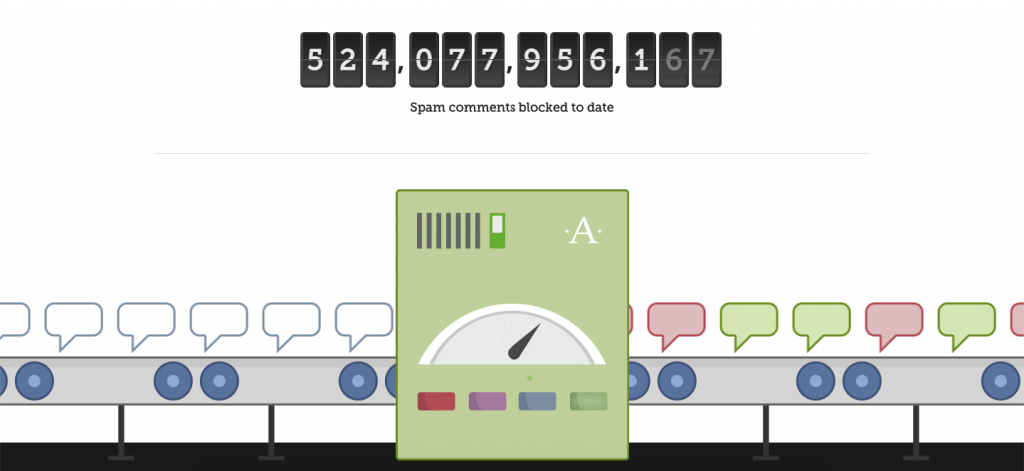 The reasons are countless to prefer Akismet over other plugins. It has 5 million+ active installations. It holds off more than 524,077,956,167 spam comments to this date. Check out some features you could get selecting Akismet plugin.
Automatically moderate and block tons of spam comments
Check the status history of each message and take action as you want
Ensure publishing only legitimate comments
It's the most powerful spam filter plugin
Save your work hours
Focus your energy on your actual works
And finally, it's an install & forget-type plugin
How to Install Akismet in an Easy Way
Akismet is one of the basic pre-installed plugins in your WordPress site. You don't need to install it separately. You should just activate before starting your web journey with WordPress.

However, if you don't have the Akismet plugin pre-installed in your site, you could install it by a few clicks.
You need to get Akismet plugin first. Go to your dashboard And click on Plugins> Add new
If there is any confusion just check out our step by step guideline on how to add a plugin to the WordPress site. Here we are going to show you the process very shortly.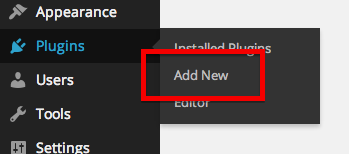 2. You will be redirected to a new page. Now, write Akismet on the search bar.

3. Soon you will see the Akismet plugin in front your eyes. You will get it usually in the first search result. Just make sure the author is Automattic. Now click on the Install Now button.
You'll see a pop-up asking you're sure about installing the plugin, click Ok. If you already have the plugin installed, it'll say Installed.
4. Click on Activate plugin on the next page.

Now is the time to start using your installed Akismet plugin. WordPress will ask you for an API key. Let's get to learn how to select an API key from different plans. You could even get it at free of cost for your personal blogging site!
Activate Akismet Plugin Using an API Key
If you have already the Akismet plugin now is the time to get an API key to start moderating your audiences and spammers with Akismet. Follow the instructions below to activate the Akismet plugin.
Go to Akismet official page.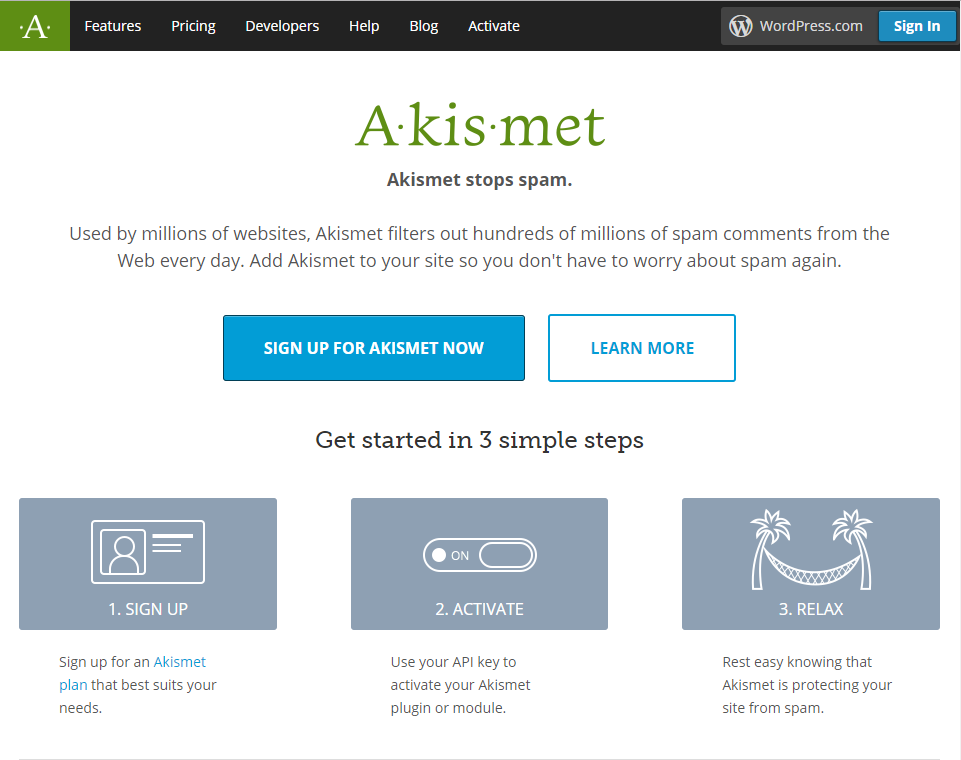 2. You need to sign up to get an API key. If you already have a WordPress account, sign in by selecting the option from the sign-in option at the bottom of the page.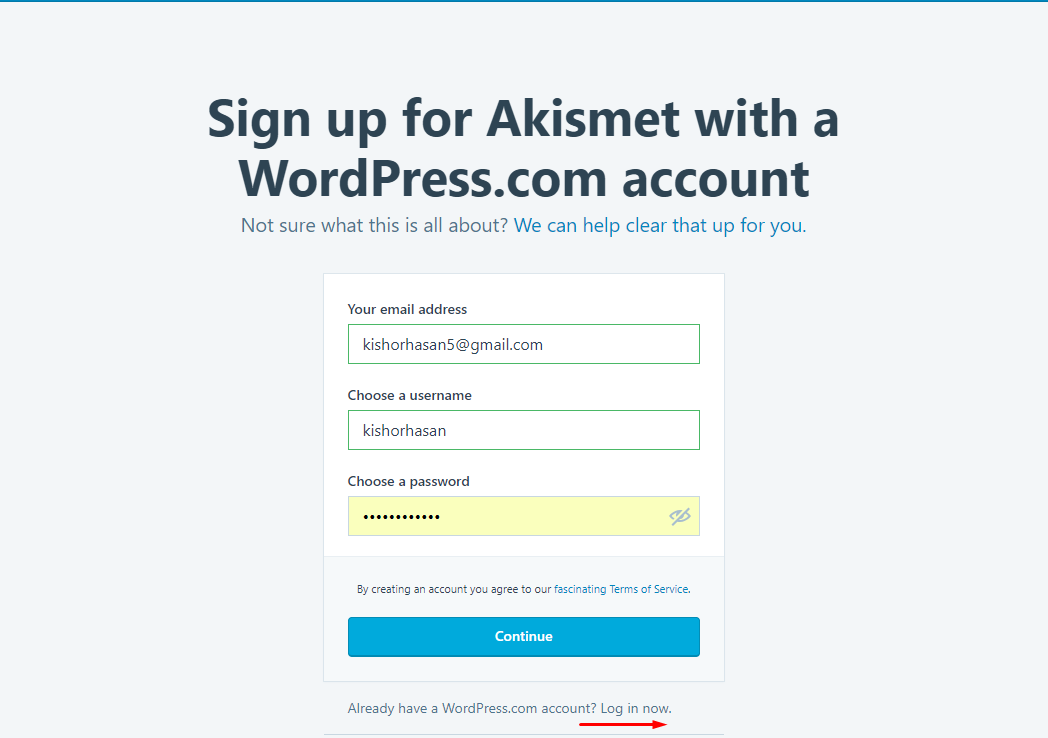 3. You will see the below option when you have a WordPress account. Provide your email and password in the right place. Now click on the Approve button.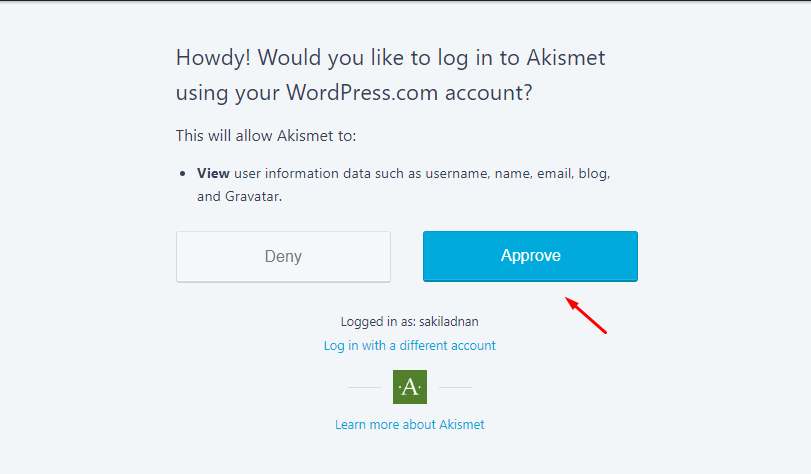 4. You will be redirected to a new page. Choose a plan as you need.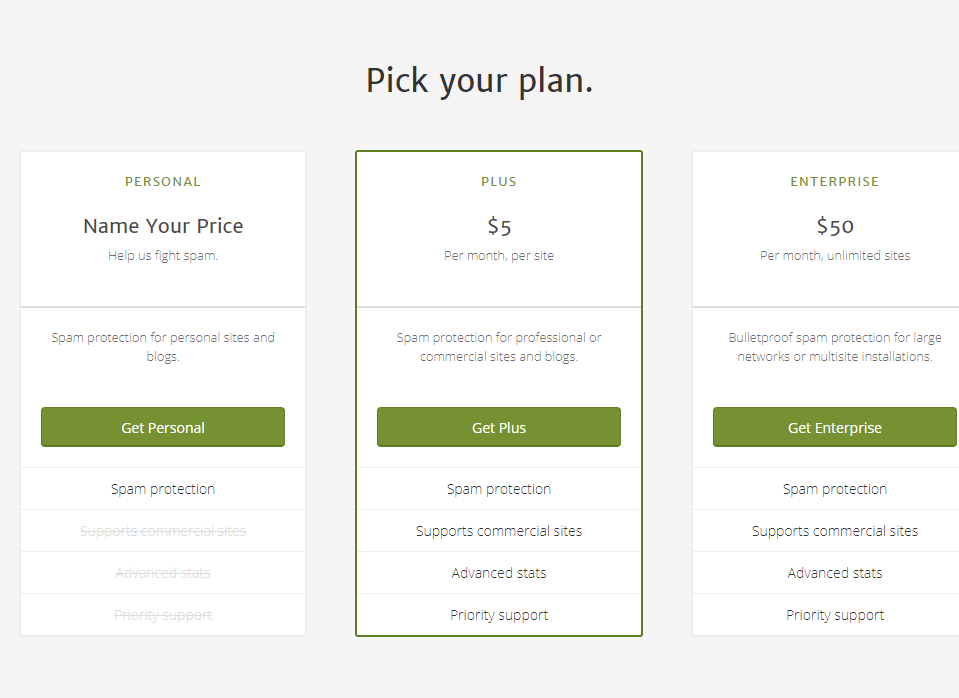 On the next page, you will be asked for some information. Type your name, email and the URL link of your website. Congratulation! You have done subscribing for an API key.
Is there Any Option to Get a Free API KEY
The answer is simply Yes. You can get a free API key to use the Akismet plugin. Here is the trick for you.
Select the personal plan form the three different plans. On the next page carefully drag the payment option to $0. See the screenshot below.
Now give the data in blank fields.
And finally, hit on Continue With Personal Subscription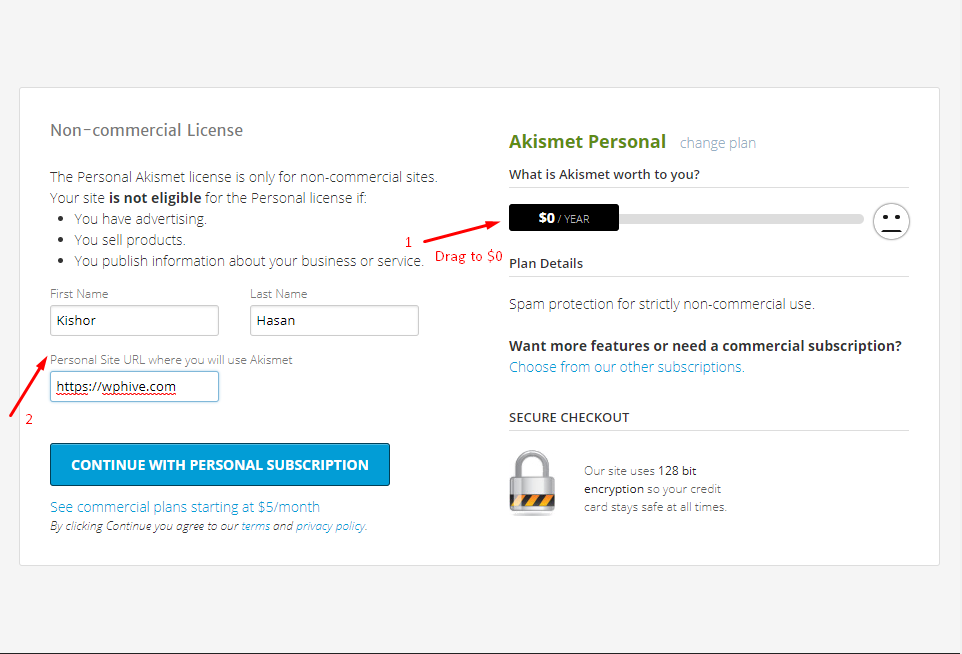 Use the Key to Start Spam filtering with The Akismet Plugin
You should see the message like below with your API key. Now just follow the instruction to apply your API key.
Navigate to WordPress Dashboard>Akismet Setting
Copy your API key above and paste it into the manual entry text field.
And finally, click the Use This Key button.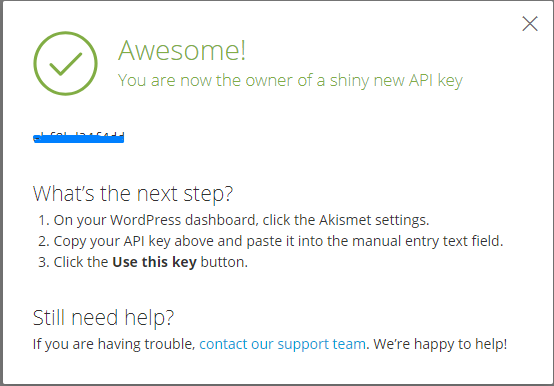 Once you have done adding your API key, you are ready to start your tension-free web-journey. Akismet plugin is such easy to use and protect your site from all type of spamming.
For further need, you could take help from this official video tutorial by WordPress.tv.
Before Ending on Akismet
You cannot find anyone who likes spam comments. But we all are victims of this problem. Ensure safety of your WordPress site using the Akismet plugin. Protect your site from spammers and hackers around the world using our WordPress Security Guide. Also, if you want a fast loading website, check our tutorial about 10 ways to Akismet Plugin Installation. Happy blogging!
If you don't have a WordPress blog yet, click on how to create your own blog within minutes!
https://wphive.com/tutorials/what-is-akismet-and-why-you-should-start-using-it-right-away/
Sakil Adnan
Sakil Adnan is an Author, Content Strategist, and Editor. Completed his Graduation in Business & Marketing. Passionate about WordPress, history, religion, and literature. Enjoys exploring new things beyond regular responsibilities. Believes in teamwork and loves empowering team members. Now working as the head of content at weDevs and WPHive.

Subscribe To Our Newsletter